Regency Stays Update #1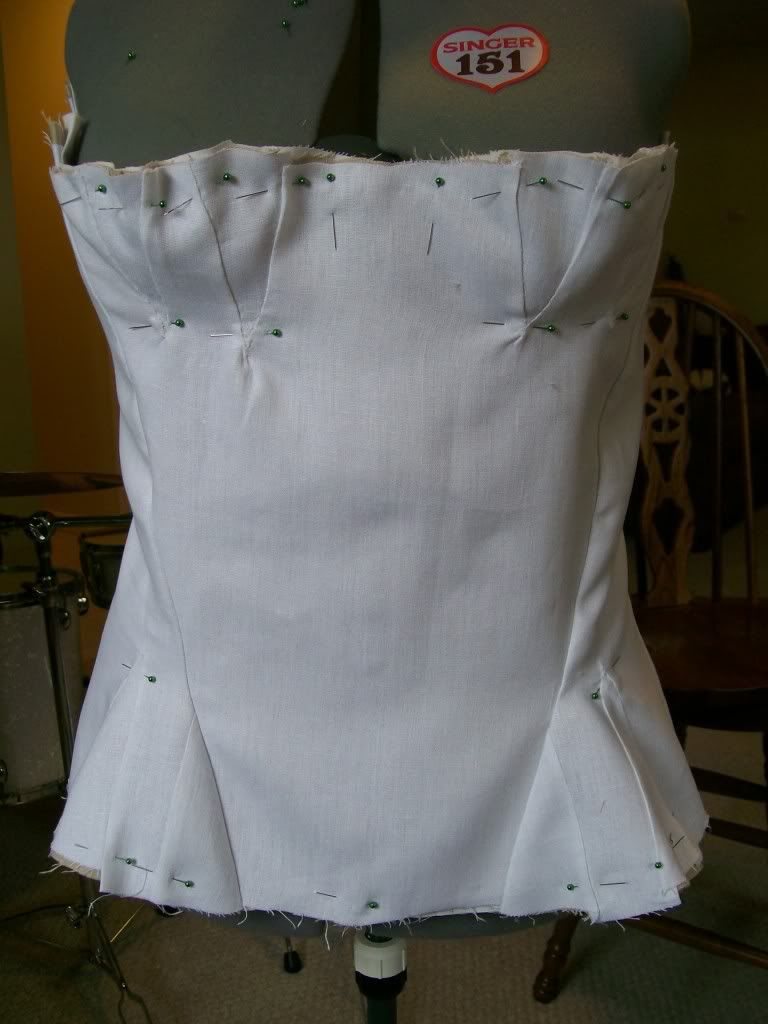 I've been working on my Regency Stays over the past several weeks. They are slowly coming along.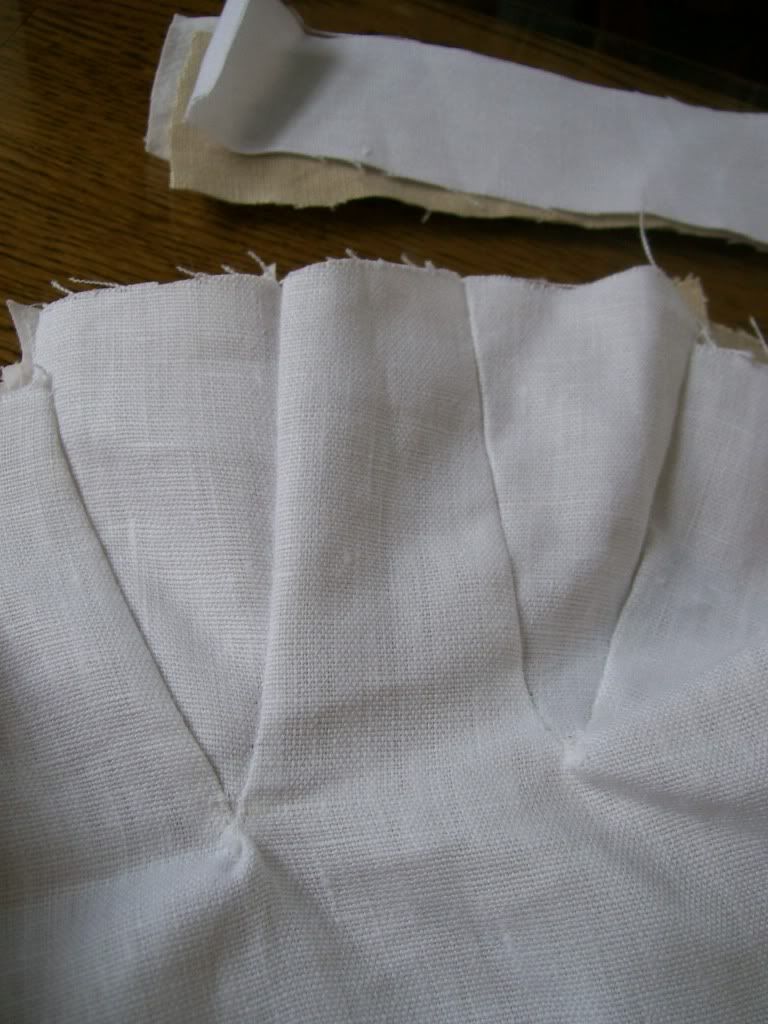 During my trip to California, I hand sewed in all of the bust and hip gussets. It took me a total of about 6 hours of work to sew in all three layers of gussets.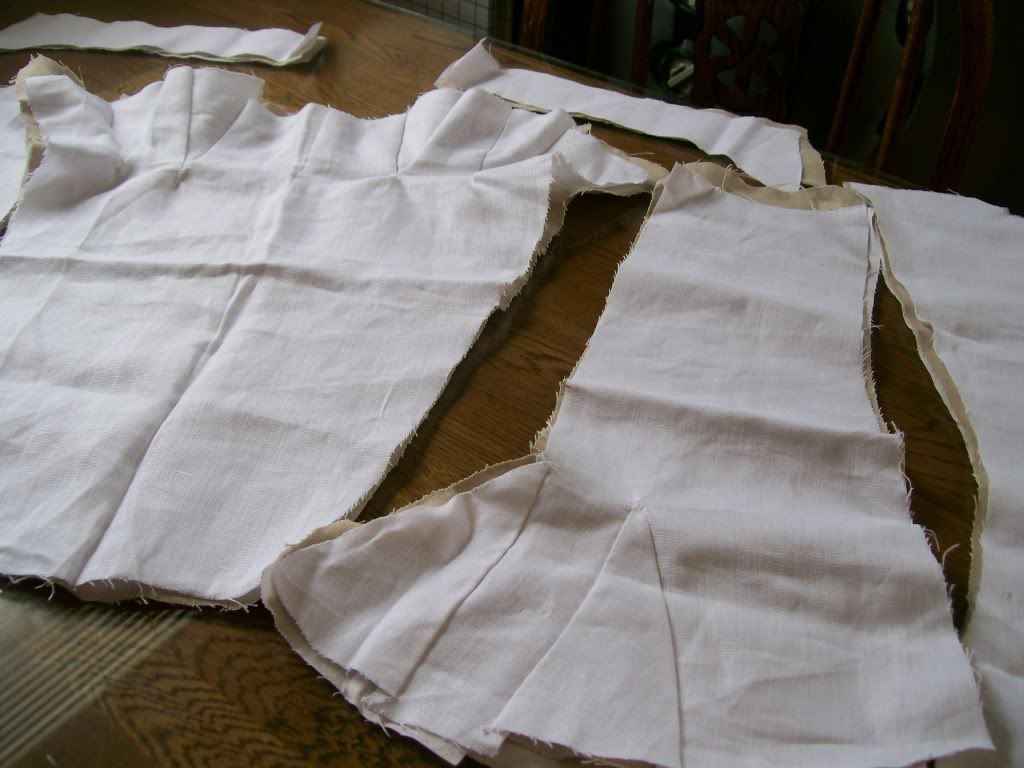 Today I was off work because of another snow day. So I spent about another 3 hours working on my stays.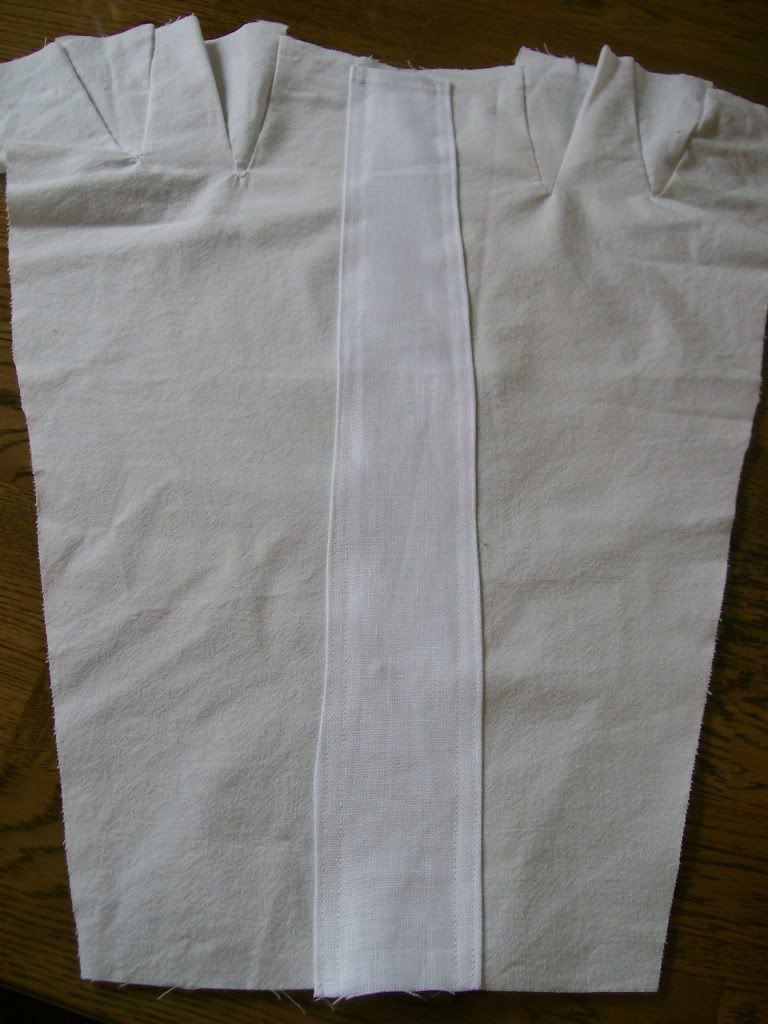 I added a busk pocket to the inside front layer. The busk is the wooden "stick" that fits down the front of the stay. It helps with posture, separates and helps to lift the bust, and creates a smooth front section area. Without it, everything sags. Not a pretty picture, huh?! I created a pocket with an opening at the top, because the book recommended it so that that the busk can be removed if the the stays need to be washed.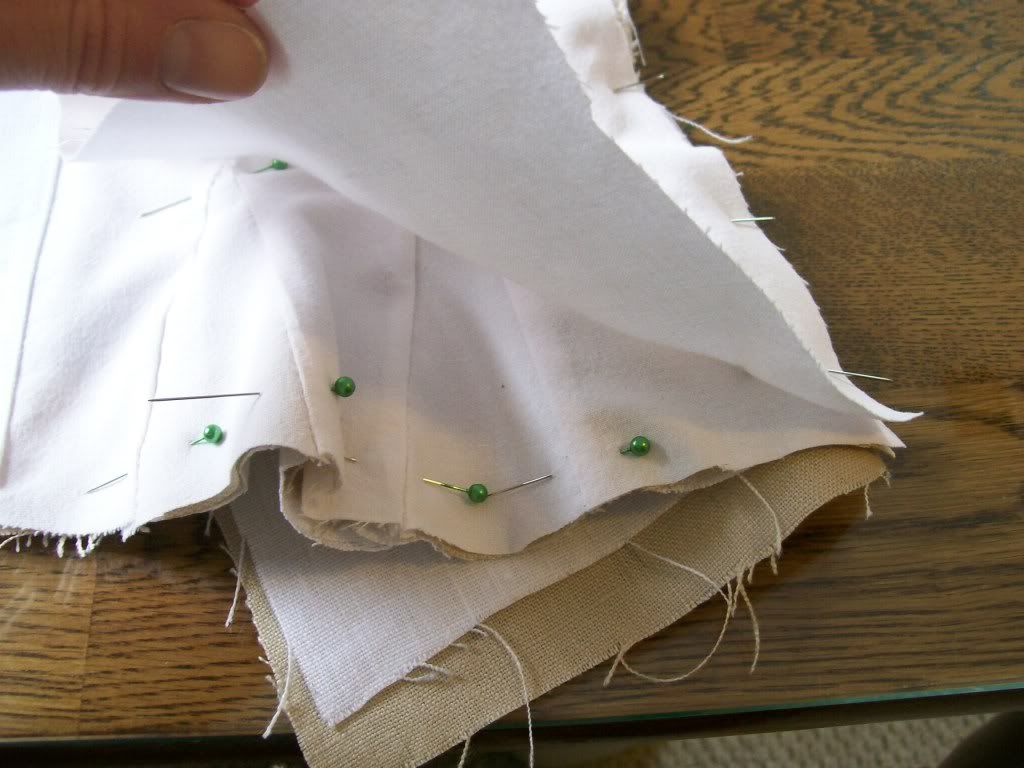 I ironed and starched everything, and pinned together all of the bust gussets.
I sandwiched together the three layers at the front-side seams, and stitched, using the same seam construction technique that I did on my friend Laura's Regency
Round-Robe.
Then I did the same with the side-back seams.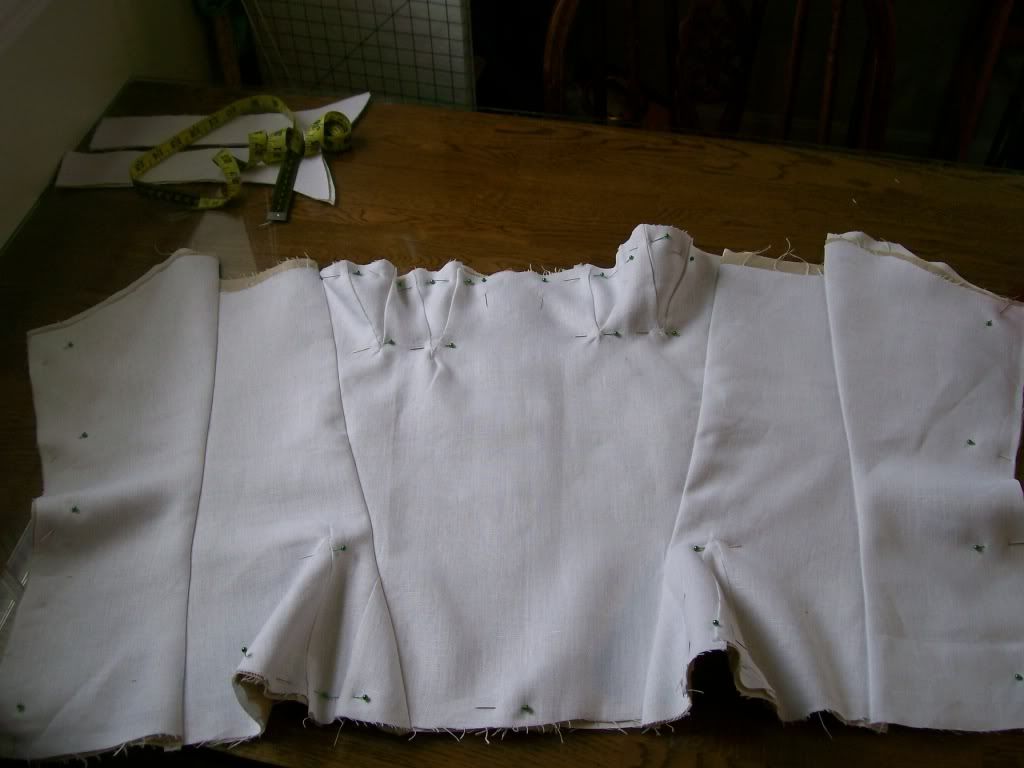 Once all of the side seams were together and opened up, I stitched "in the ditch" for all side seams and gusset seams.
The next thing I did was to pencil in all of the boning channels and stitch the three layers together. This took a LONG time, because there are 14 channels. (There are 4 more for the back panels that I didn't do today.)
I really like the "quilted" look of the channels. Originally, I had thought about using a contrasting color of thread...to make it "prettier," but in the end, I thought that white thread was a more wise choice. I intend on wearing this under a white gown, and I didn't want to risk the thread color showing through the gown.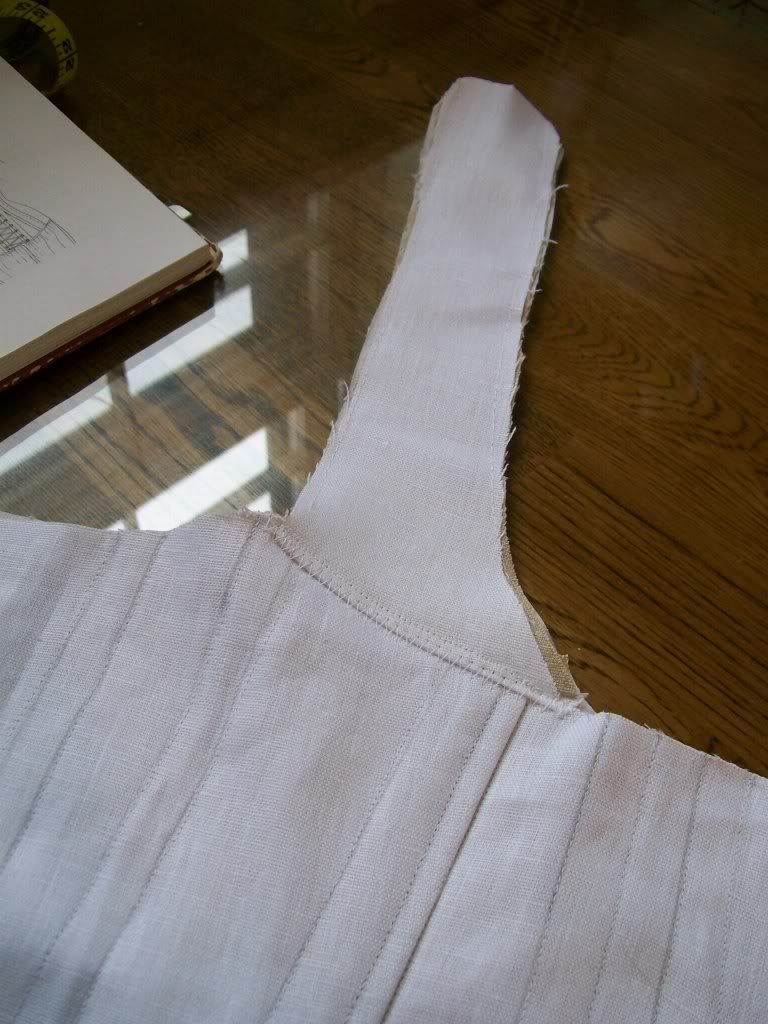 Lastly, I attached the straps using a zig-zag stitch. I don't feel guilty at all about not hand sewing the whole piece. No one is going to see this on me when I do reenacting.
There is still much to do... putting the boning in, finishing off the edges with bias binding, and eyelets...a lot of eyelets! But I feel like this project is progressing nicely, and it won't be long before it's done, and I can proceed with the much anticipated "white gown."