1930's Dress
I guess you could say I'm getting a little impatient with the slow pace of the Swing Dress Sew Along. I'm determined to keep up with that pace though, no matter how much I want to zip through the project. I know that slowing down, and doing each step with a group of people will teach me a bunch. Sooooo.... since I can't zoom through a 1940's dress, I stepped back in time a decade and decided to try my hand (at my own pace) at making a 1930's inspired dress.
I've been fascinated recently by the styles of the 1930's. They were glamorous, feminine, and yet practical all rolled into one.
I 'Binged' 1930's fashion and browsed through the hundreds of images that were brought up trying to find inspiration. I wasn't disappointed. The real problem was choosing the style I liked best. I took bits and pieces of different images, some actual vintage dresses and others modern interpretations, and threw them all together.
At this point, I couldn't tell you where I got any of these images, except for 'Bing'...so sorry if these images belong to someone who doesn't want me to have them. I'll remove them if they do.
This
Dress
and the others above were a few of them.
So, with so much inspiration, it wasn't hard for me to sketch out an idea. I started with a mock-up, fit it to myself, and then got out some green rayon challis I had in my stash.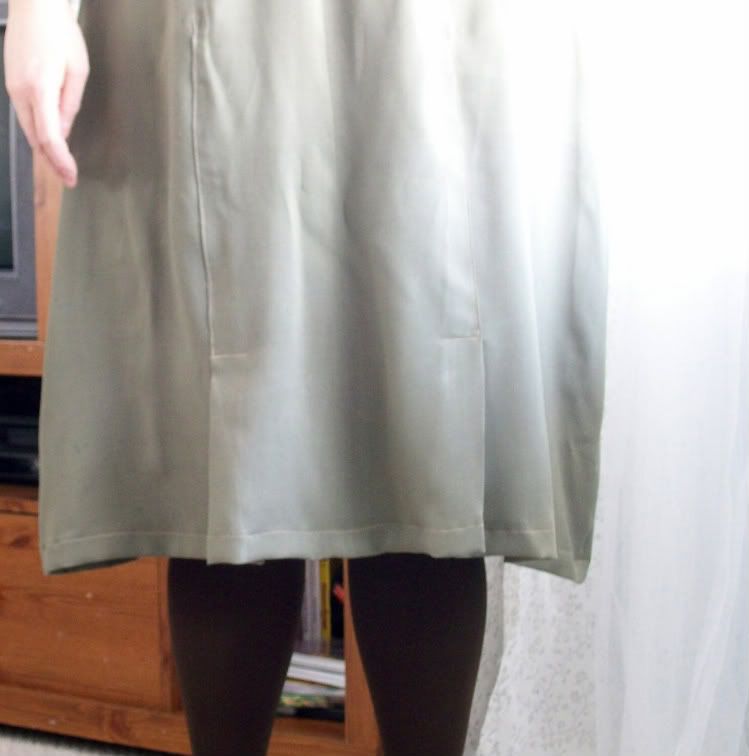 The skirt was the easiest part. I used the Sense and Sensibility Swing Dress skirt
pattern
and then altered it a bit to give the bottom part of the skirt more of a 30's pleated flare.
I drafted the bodice. This part was tons of fun to me. I love being able to play around with shapes and measurements, and figuring out how flat pieces of fabric will look once they are draped over a curved body.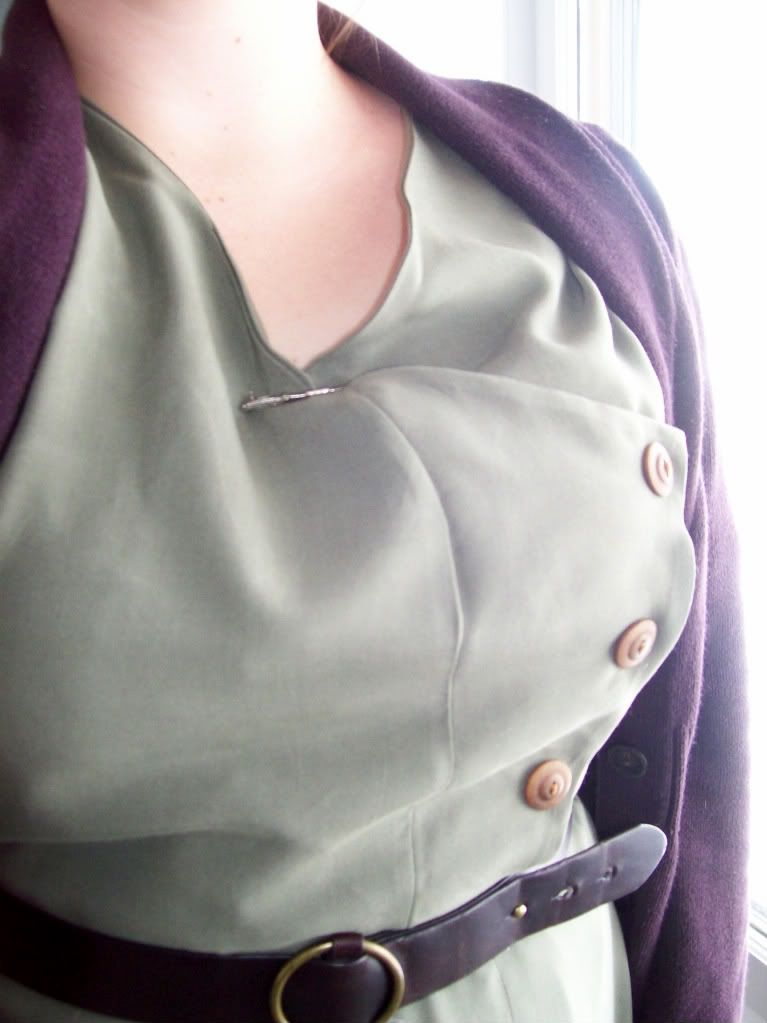 I used three vintage buttons I had on hand. These are my favorite part of the outfit if I'm honest!
I'm really pleased with the cut of a 1930's dress. The position of the waist of the dress being a 'natural' one suits my figure, I think. I also like where the hem lies just below the knee.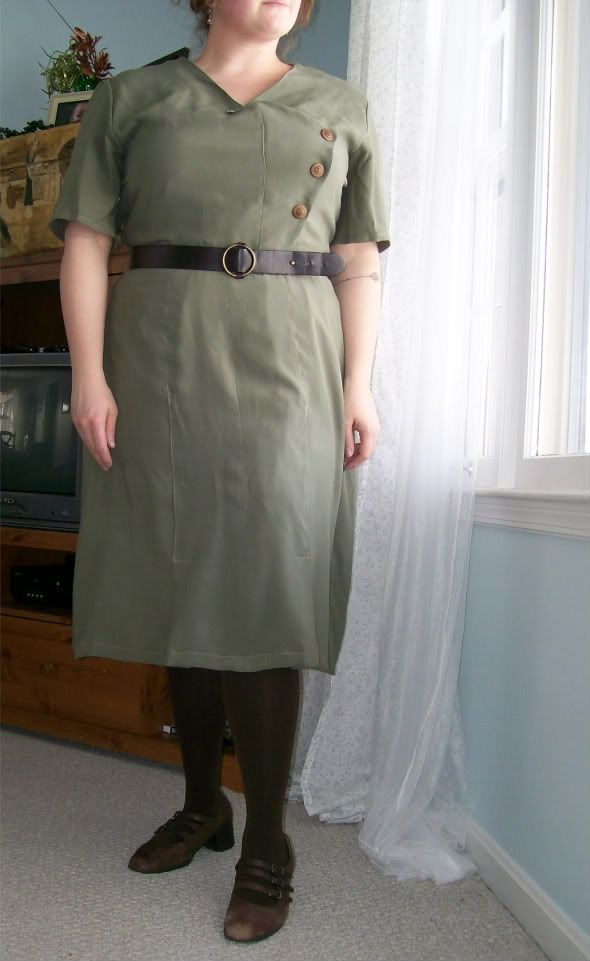 The combination of the natural waist, and low hem, makes my legs look longer in my opinion...always a good thing, if you are as short as I am!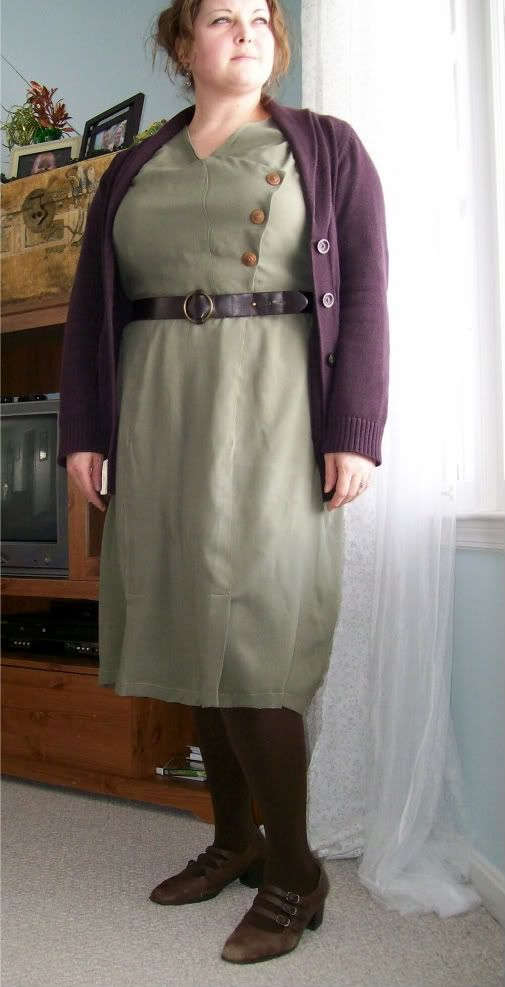 To make it appear a bit more artsy-modern, I've pared it with a leather belt and a sweater from Fossil. I think I might have a bit of a crush on the 1930's...there might be more dresses in the future!