Swing Dress Sew Along: Update #1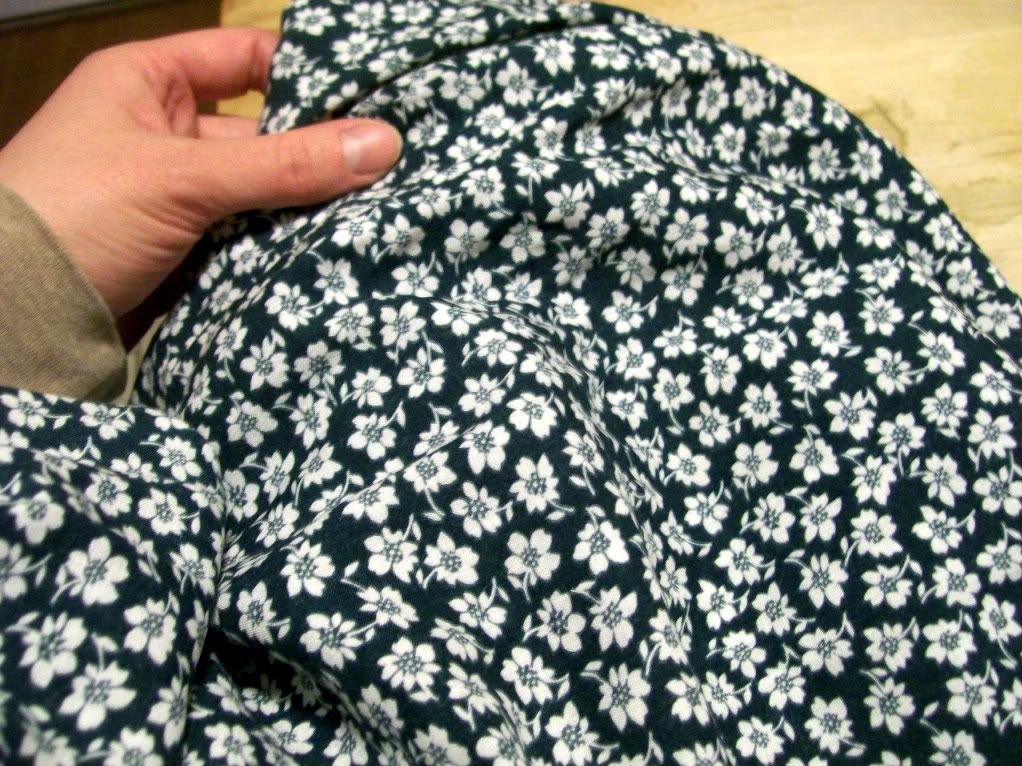 Well, it's time to reveal my fabric of choice for the
Swing-Dress-Sew-Along.
Originally, I had thought of using some Black Rayon I had in my stash (which I still think would make a very classy dress.) But, Hancock's had Rayon Challis on sale this weekend, and I saw an adorable "slightly" 40's (maybe a bit more 30's) looking forest green Rayon, printed with little white flowers, that was calling my name. It breathed spring to me, and seeing as how English garden/floral motifs have been all the rage in the fashion world recently, and how I'm dying for winter to be over and it's barely even started, how could I resist!
By the way, if you haven't discovered Rayon Challis yet...you really must. It's a dream to wear!