2nd Wenlan Chia Tunic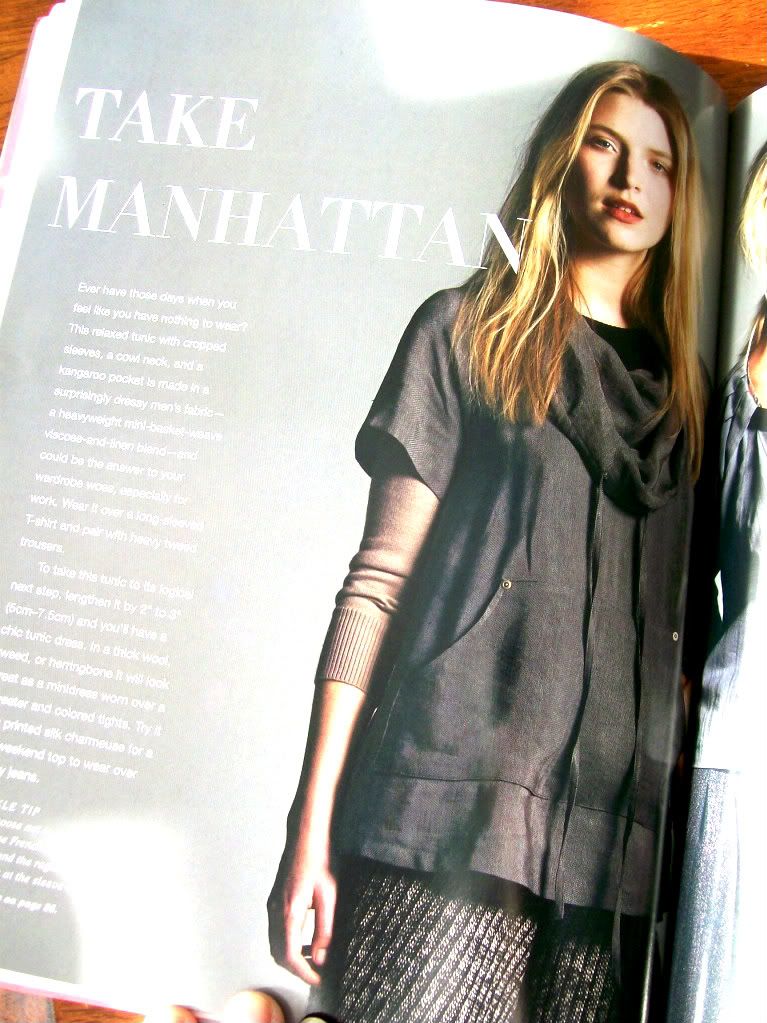 I recently made my second 
Twinkle
Sews
by Wenlan Chia garment. I am really enjoying how easy these patterns go together, and how inexpensively they can be made.
(Which, on second thought, leads me to believe that the high-end garments that people pay a million bucks to own aren't really worth even an eighth of what they sell them for...)
"Take Manhattan" is the name of this tunic. I had some light tan colored linen in my stash, and I've been hesitant to use it because it reminded me too much of a skin color...yuck. So, I dyed the fabric a beautiful shade of green, and after that, it was perfect for what I needed it for.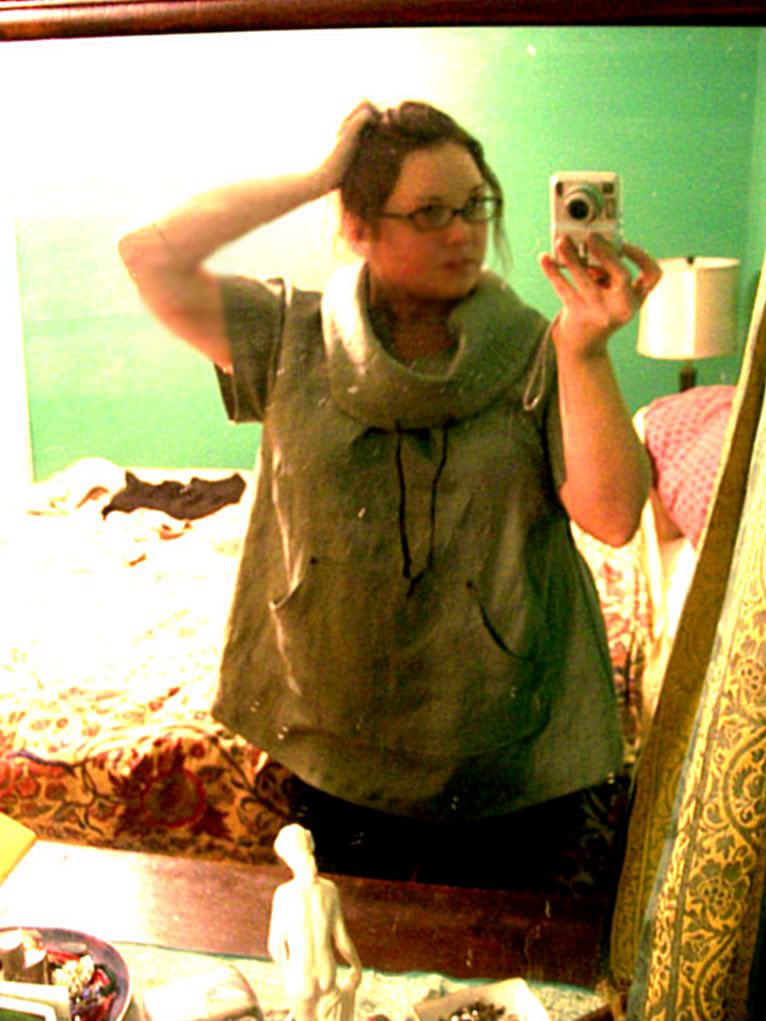 I'm certainly no super model, so I was afraid the loose fitting 'tunic' style would make me look a bit like a tent. But, I actually think it hides some of my flaws.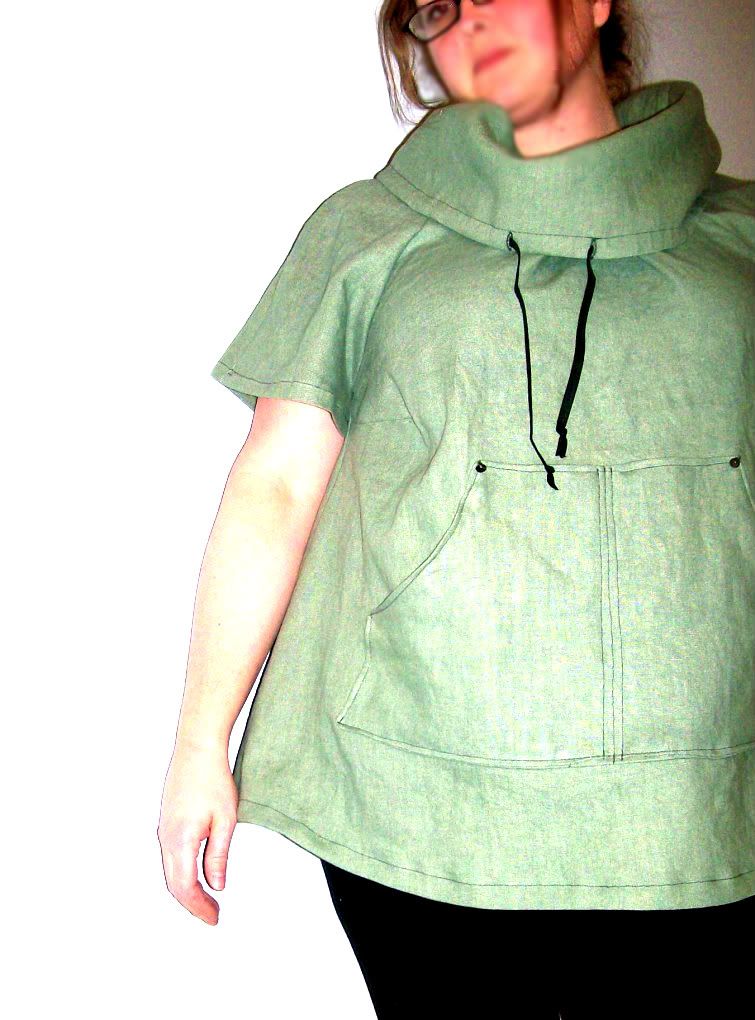 The front pocket is a nice touch, and the draw-stringed, cowl neck reminds me in an artsy way of a backward hoodie. But my favorite part of the shirt is the shape of the raglan sleeve, and the way it is set high in on the shoulders. I have always been ...erm..."blessed"...with line-backer-esq type shoulders, and I like the way the sleeves disguise this lovely trait of mine.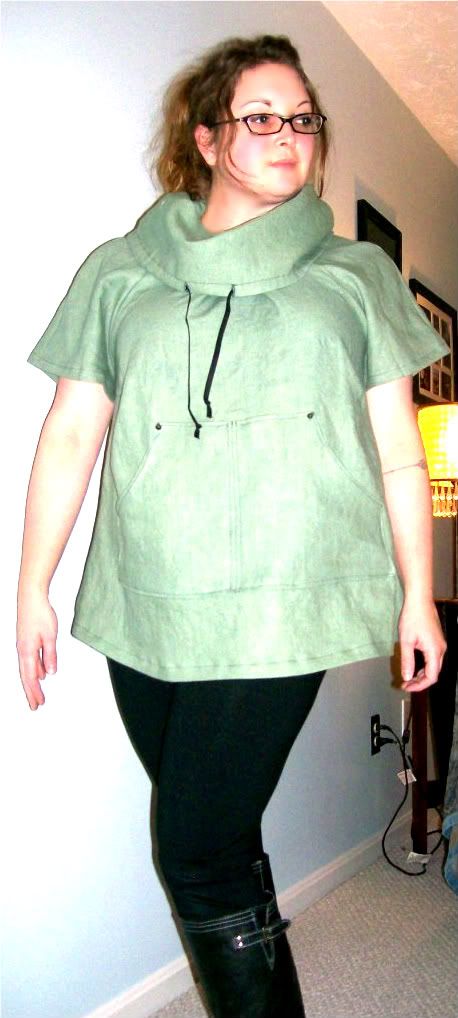 I paired the tunic with leggings and boots this time, but when I wear it out of the house during the winter, I most certainly will wear a long sleeved tee-shirt under it. I also think it would look great with a pair of jeans and flats to dress it down, or tights and a skirt to dress it up. A pretty comfy, and versatile garment if you ask me.
(This post is scheduled to go out on January 1st, 2011...so sorry if that doesn't happen!)