V&A Open Robe: Finished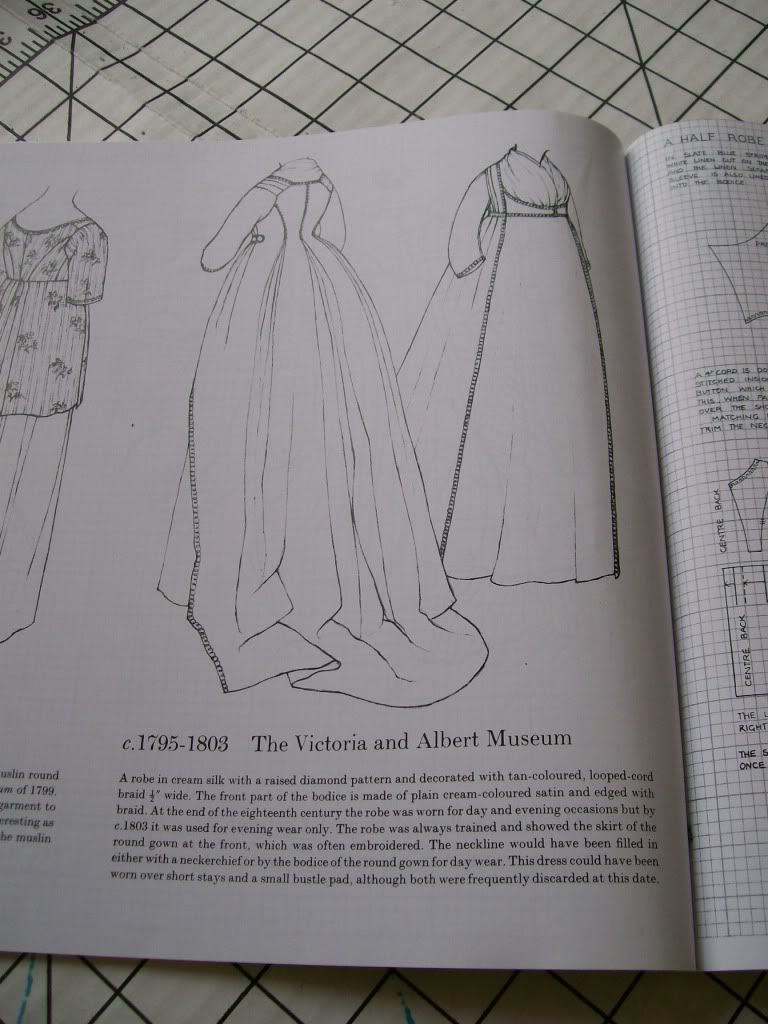 My silk V&A Open Robe from Janet Arnold's
Patterns of Fashion 1
is finished and ready for the Grand Ball at next weekend's Jane Austen Festival of
Louisville, KY
.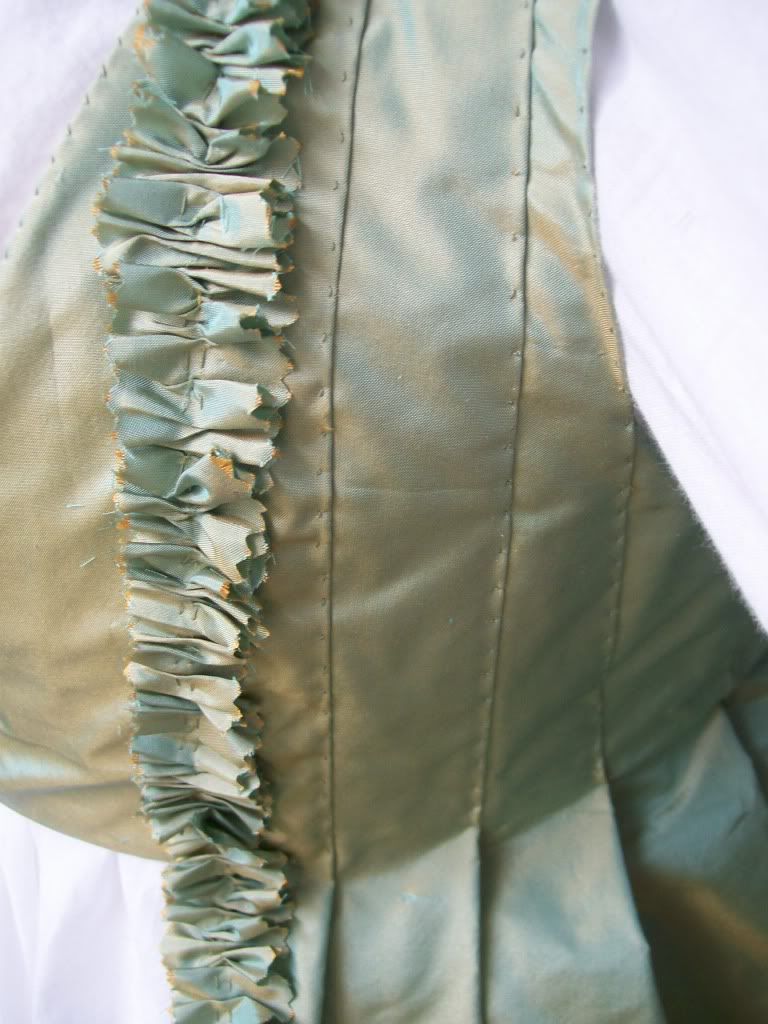 As I said before, I used scraps of silk to create a trim of ruching. The gown is entirely hand sewn. It wasn't as bad as you might think. I would do bits and pieces here and there while watching movies. The texture of the silk was fabulous and very sculptural. I loved working with it. The one downside to the silk is that it wrinkles terribly.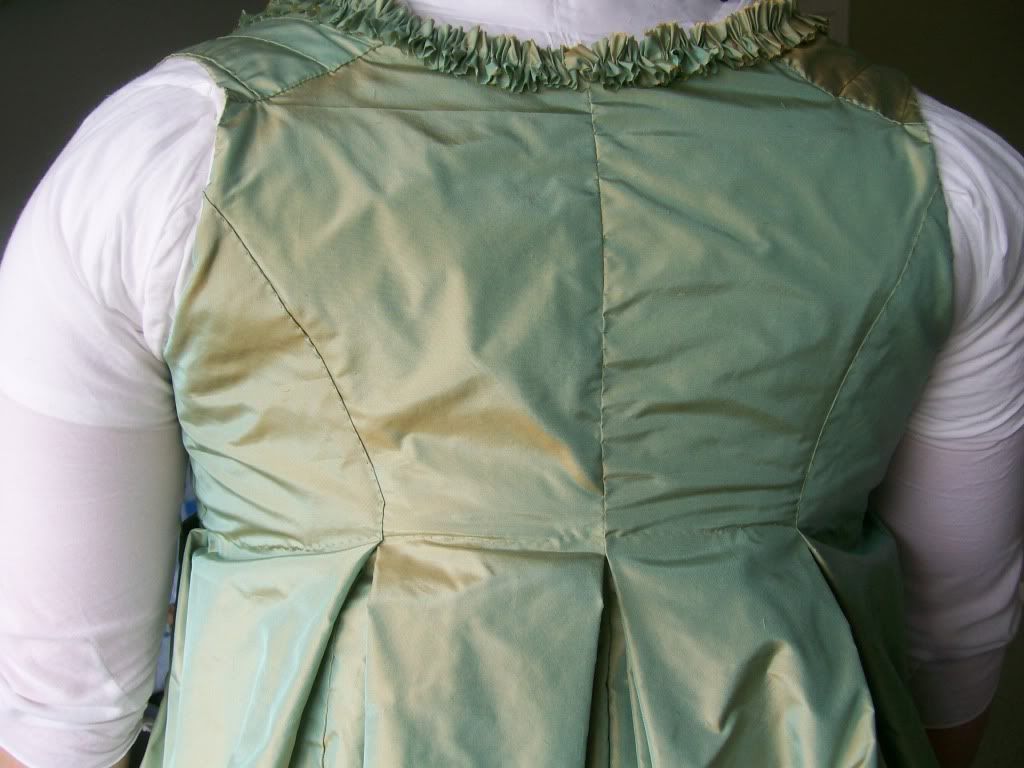 There are things about the robe that I would of course change. There always is, isn't there? Like I would try to make the back a bit more tight and smooth if I could. On my manikin it was fine, but on me, it wrinkles a bit....even with stays on. I omitted the original pattern's sleeves. I can always go back and add some on later if I want. I still have a bit of silk left over, but for this ensemble, I wanted to have a sleeveless robe.
I apologize for the uneven pinning in the front, I didn't realize the flap underneath was sticking out until I took the pictures. It won't happen again...promise.
I didn't follow the original robe's pleating pattern exactly, but instead, I pleated it to fit the contours of MY body shape...a process that worked great for me.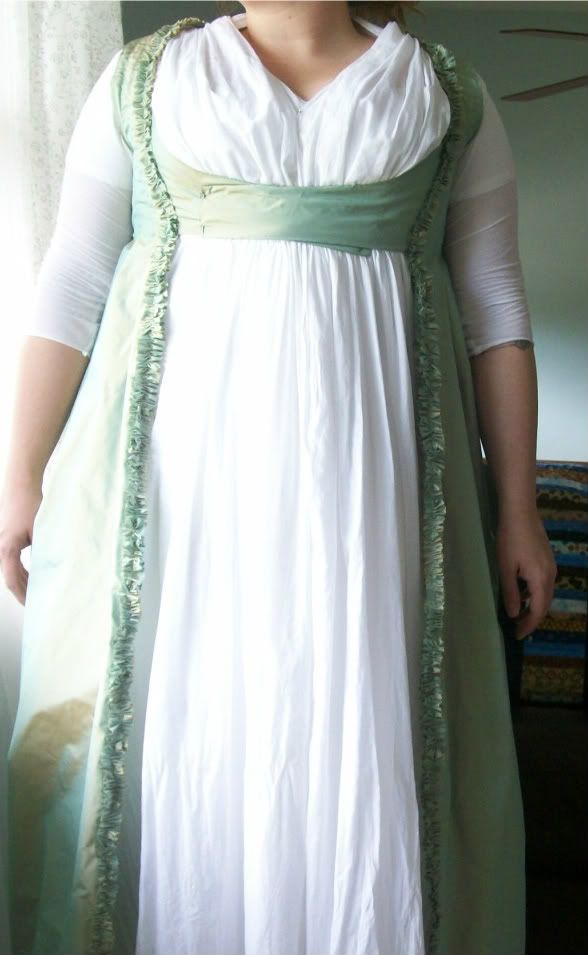 I love the contrast between the tailored crispness of the V&A robe and the white, ethereal softness of the Tidens Toj gown.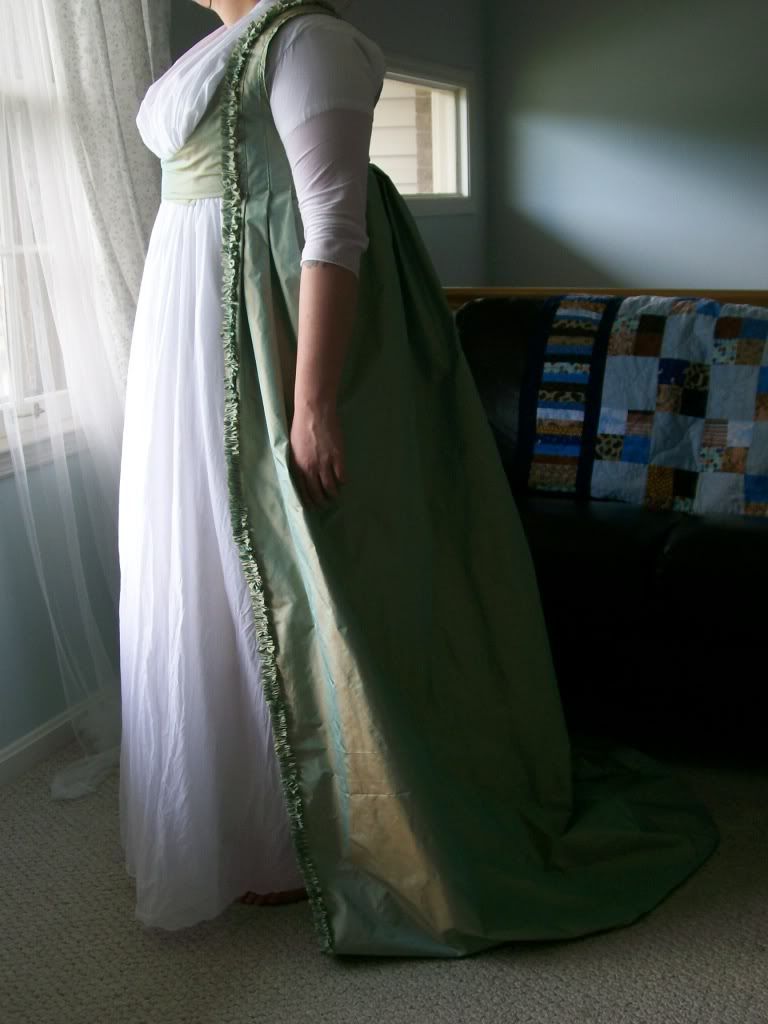 The silhouette is possibly my favorite part of the whole ensemble.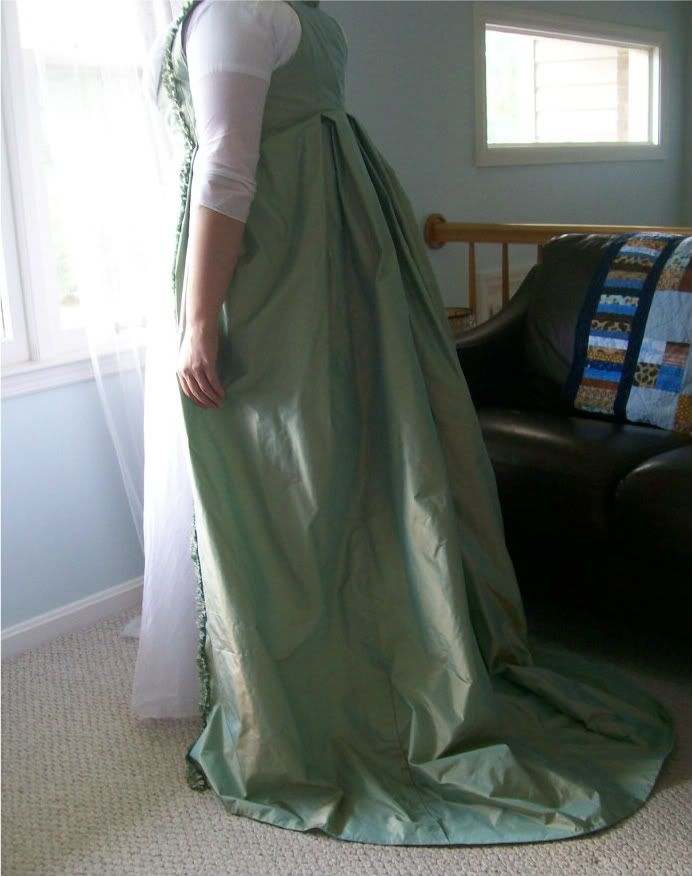 The silk of the robe rustles when I move. A sound that I imagine will be fabulous while dancing at the grand ball of the festival.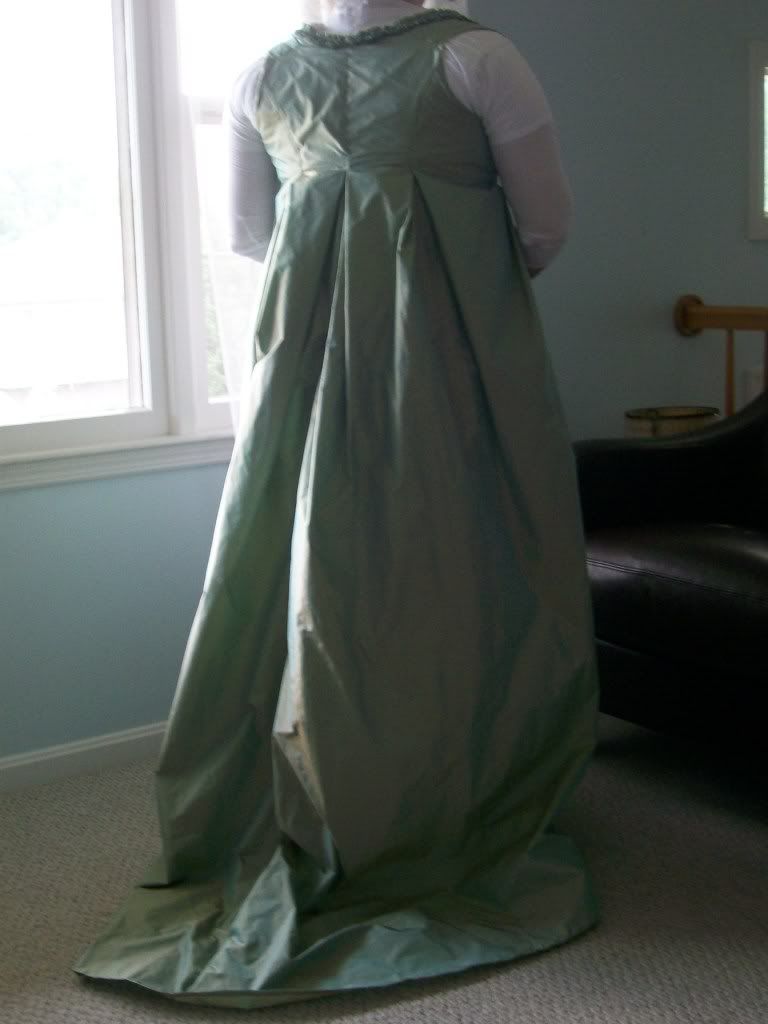 For the ball I think I will
Polonaise
the back of the robe. I don't trust myself to dance in such a long train. Bad (and rather embarrassing) things surely will come of that.