Another Stash Project: Simple 30's Inspired Blouse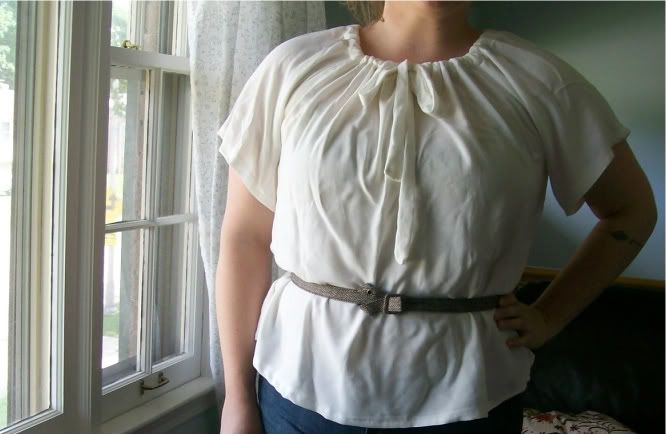 I only had about 1 1/2 yards of this cream colored rayon in my stash, so I knew it had to be made into something simple.
I found the image of
this 1930's blouse
(the polka dotted one in the upper corner), and because it was so adorable, I had to try and copy it. Yet another stash project completed.
Oh, and a little teaser for the next project I'm working on...think sheer cotton in a golden toned (with a bit of blue) plaid.