1930's Dress: Finished Grey Gown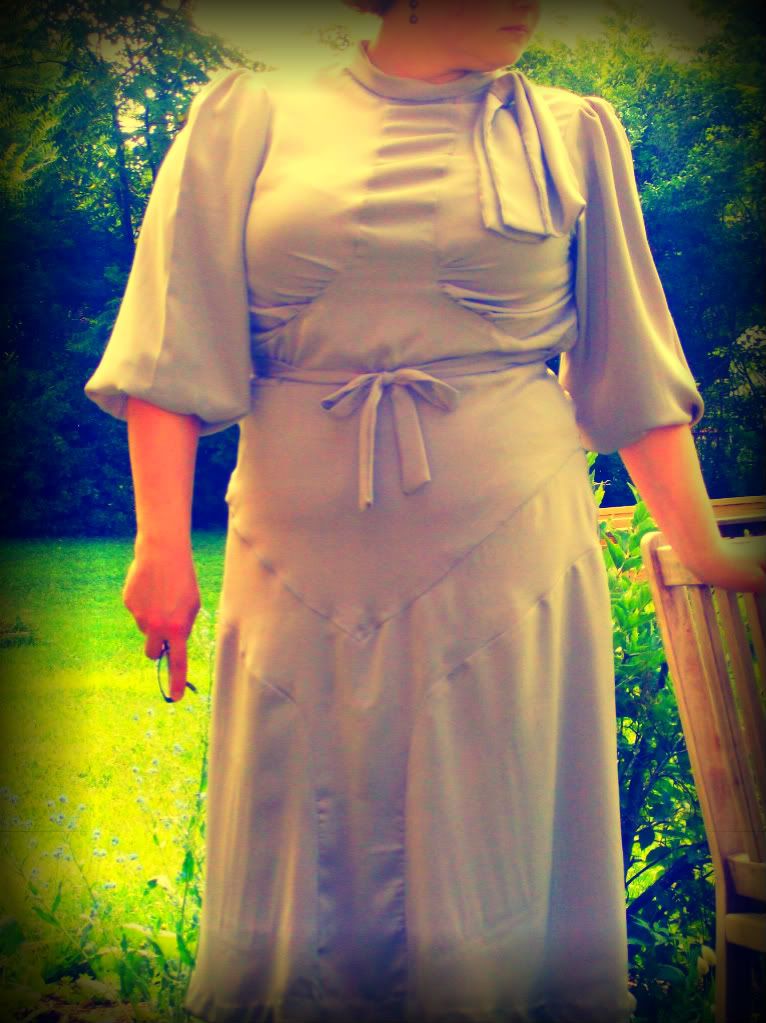 I don't have much to say about the finished gunmetal-grey 1930's dress. So, I will primarily let the pictures speak for themselves.
One thing I did differently from the
muslin mock-up
that I originally designed, was to eliminate the series of pleats along the waistline of the skirt. My reasons for doing this were two fold: one, they made the over-all appearance of the dress too busy...and two, they drew unnecessary attention to my middle (not a place I want the focus to be.) One thing I didn't count on, was that the bias cut fabric tends to twist around me...but that's just the nature of the beast, I suppose. Also, I'm pretty disappointed in the hem line...I'm just not very good with hemming, machine or hand stitched. I'm hoping that the more I sew, the better I will get at hemming. But it's been 3 years now, and...well...maybe no one will look too closely at my hem. However, the dress is uber-soft, and feminine. I love wearing it, and am so glad I decided to tackle the design, as I think it's a pretty flattering one.