1930's Dress: A Herringbone Linen Skirt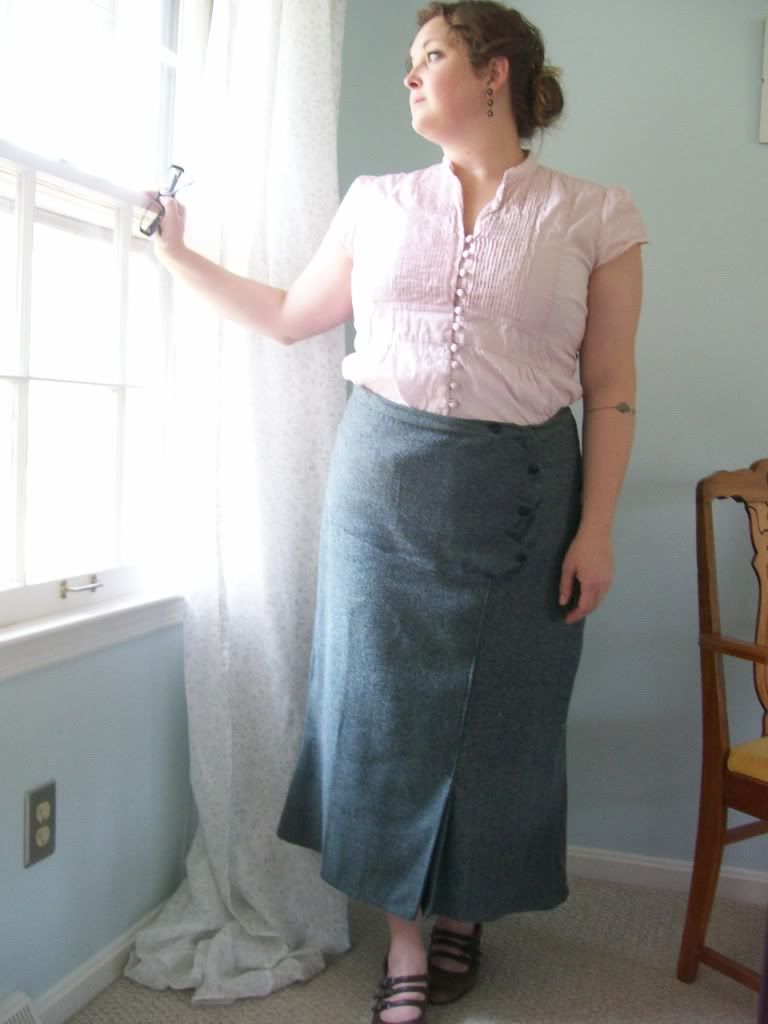 With only two weeks left of Summer break, I am frantically trying to build up my Fall and Winter wardrobe. I have a large amount of stash fabric that needs used up, and I've made a list of items that I would really like to make with all of it.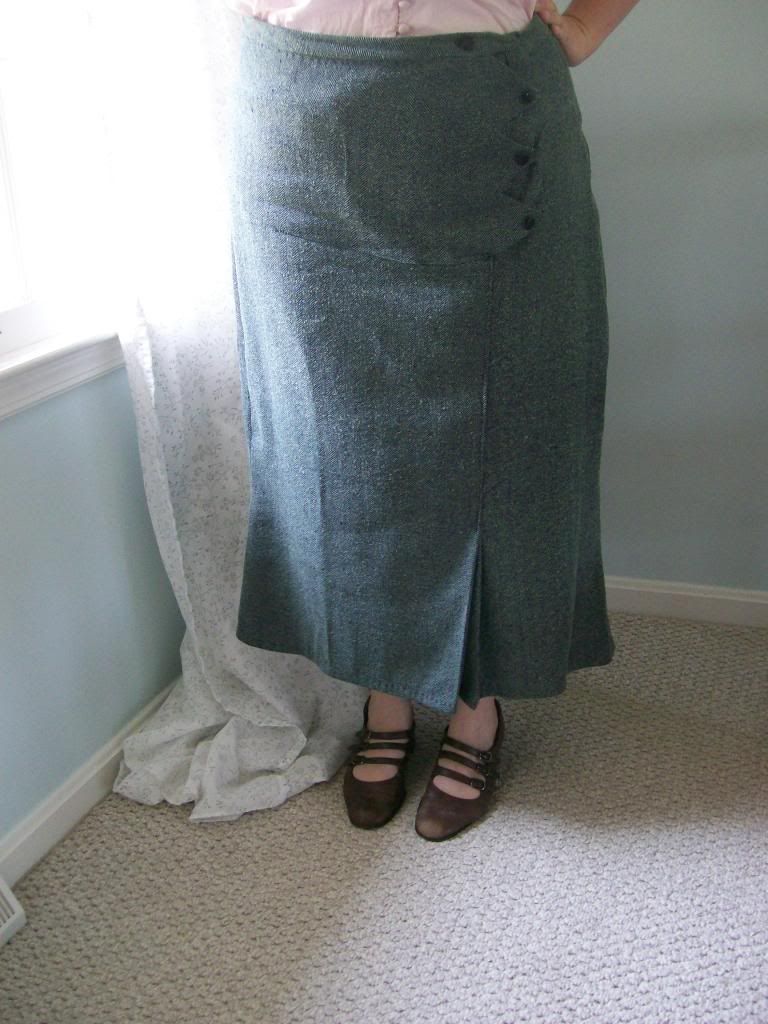 First on the list was a functional 1930's style skirt. (I'm really enamored by the styles of the 30's lately...can you tell?) I drafted this one, and used some herringbone linen fabric (cool for the summer, but with a slip it will be perfect for the colder months.) The buttons are vintage too, from my stash. One stash project down...about 3000 more to go. At this rate, I won't have to buy anymore fabric for a very long time (at least that's what I tell myself).