Swing Dress: Update #4
I've been swamped with work, making costumes for the high school musical, and home life. It has been difficult to get any time in for any sort of recreational sewing or my poor blog. I have a growing list of things I would like to make, mostly in preparation for the Jane Austen festival that will be here sooner than I think.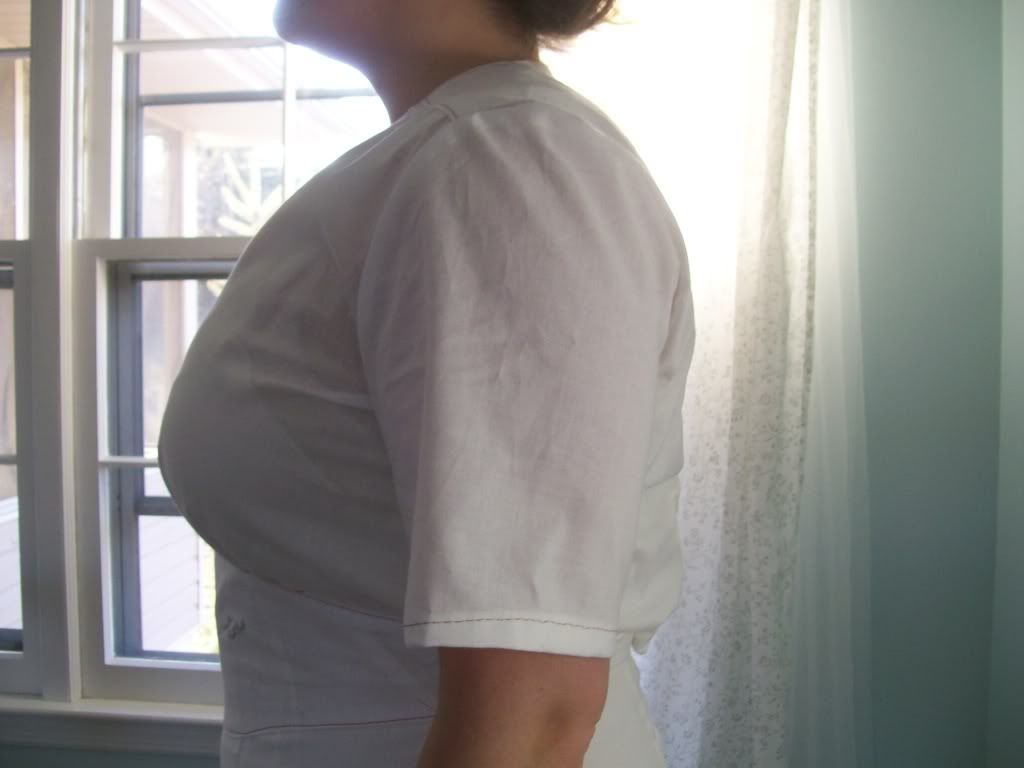 I did manage to find a bit of time to set in my sleeve on my Swing Dress mock-up. Now, I should finally be ready to cut out and sew up the real thing. I'm excited about having a light and airy spring dress. When I was younger, I wasn't really much of a dress gal.
I put that mostly up to being a teenager during the grungy phase of the 1990's. Baggy, ratted jeans, screen-printed tee-shirts, flannel button-ups and a REALLY smelly pair of chunky leather sandals were pretty much my uniform during high school. Does that date me?
But, now, I adore the freeing movement of dresses and skirts....elegant, feminine, comfortable, and so easy to wear. I don't really wear dresses for any sort of modesty, or religious reasons (though I respect those who do), and I don't wear them all the time, but I do find myself wearing them more and more these days. I really enjoy the connection and respect I feel with different time eras of the past...to the women of the past that dressed this way daily.
On a final...slightly silly...note, here is my latest creation for the Cinderella play that I'm costuming. It's what the enchanted horses will be wearing on their heads. All I can say is, I am glad I'm getting reimbursed for materials, because each feather cost a whopping $7.00!