A Cinderella Gown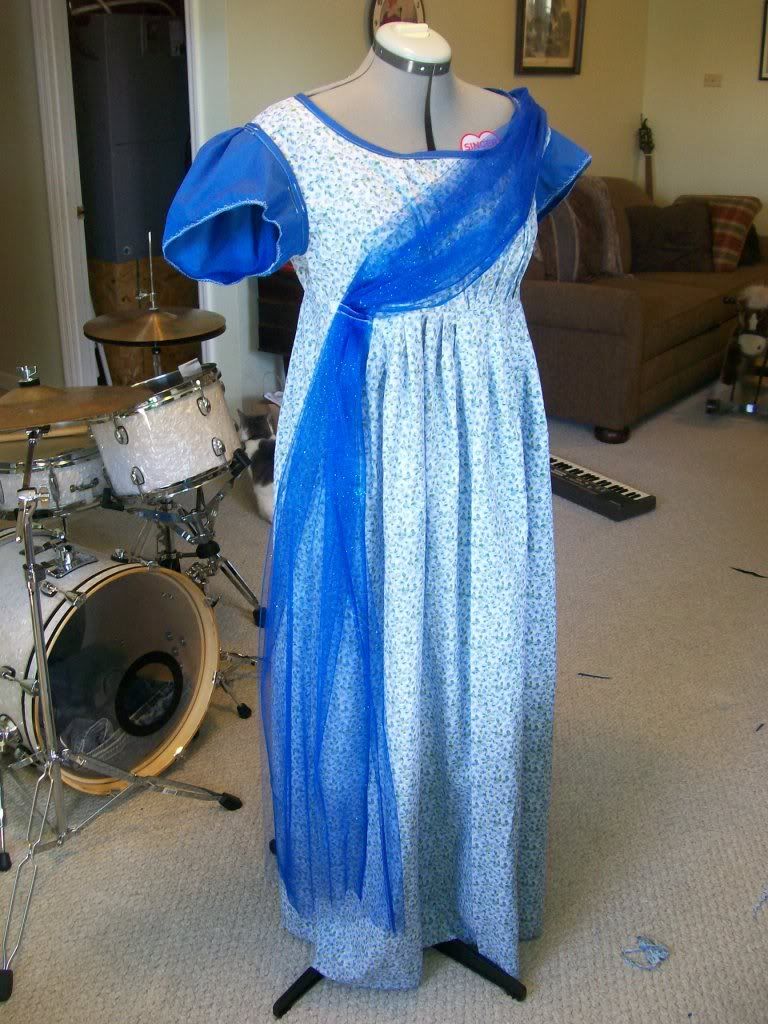 I'm helping out with costumes for my school's high school musical production of Cinderella. The director is non-traditional with costumes, using brightly colored modern prom-dresses for the ball scene, and baggy, calico printed dresses of all sorts of different eras for the village scene. There is everything from a Queen wearing a Medieval type gown to Edwardian era mutton sleeves on the Stepsister's dresses. It's interesting...to say the least. It isn't exactly how I would have costumed the musical...but it isn't my musical, so whatever.
Nearly everything was rented from a local theater, but I was asked to make Cinderella's "Mother's Gown" because it is suppose to be 'torn apart' in the play by the two Stepsisters. We couldn't exactly tear apart rentals, now could we. So, I used the Sense and Sensibility, Elegant Ladies Drawstring Gown
Pattern
as a base...altered it to open and close in the back for easy on and off capabilities...made a removable sash and a tear away sleeve (with velcro). And voila!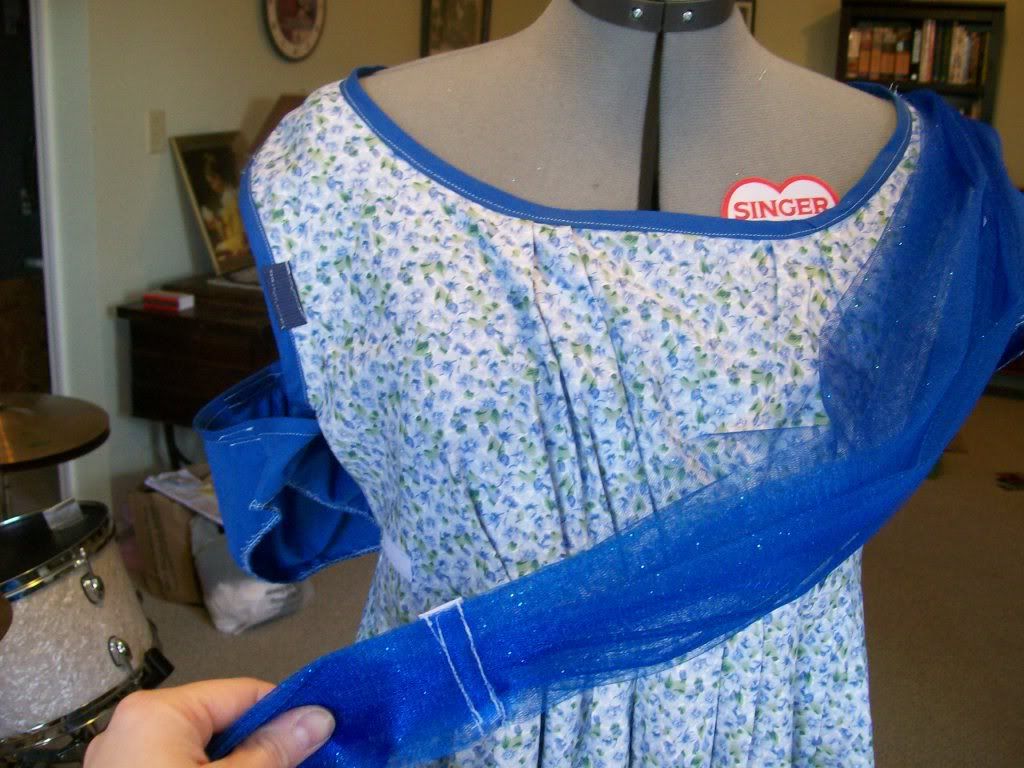 I'm pretty pleased with the results. From close-up, the seams are a disaster because I rushed, and the only thread I had on hand was too light for the fabric, but no one is going notice those things when the gown is worn on stage.
Nothing like a little Regency thrown into the mix of hodge-podge, multi-era fashion, right!
*Oh, and did I mention I am doing this completely on a volunteer basis....so, um, yea! At least the fabric's being paid for.*