Belated: Valentine's Tea
So, this post just might be about a week late, but there is a reason why I'm just getting around to posting something about Valentine's Day. First of all, I don't put much thought into Valentine's Day. Sure, it's nice to get a sweet card from my husband, and the annual bouquet of peach colored roses (my favorite)....but honestly, we all know that Valentine's Day (in today's, modern world) is just another consumer holiday. Thus said, I almost always ignore the holiday. This year my daughter was invited to her first Valentine's Tea, but when the host family became ill, the tea party was postponed until today.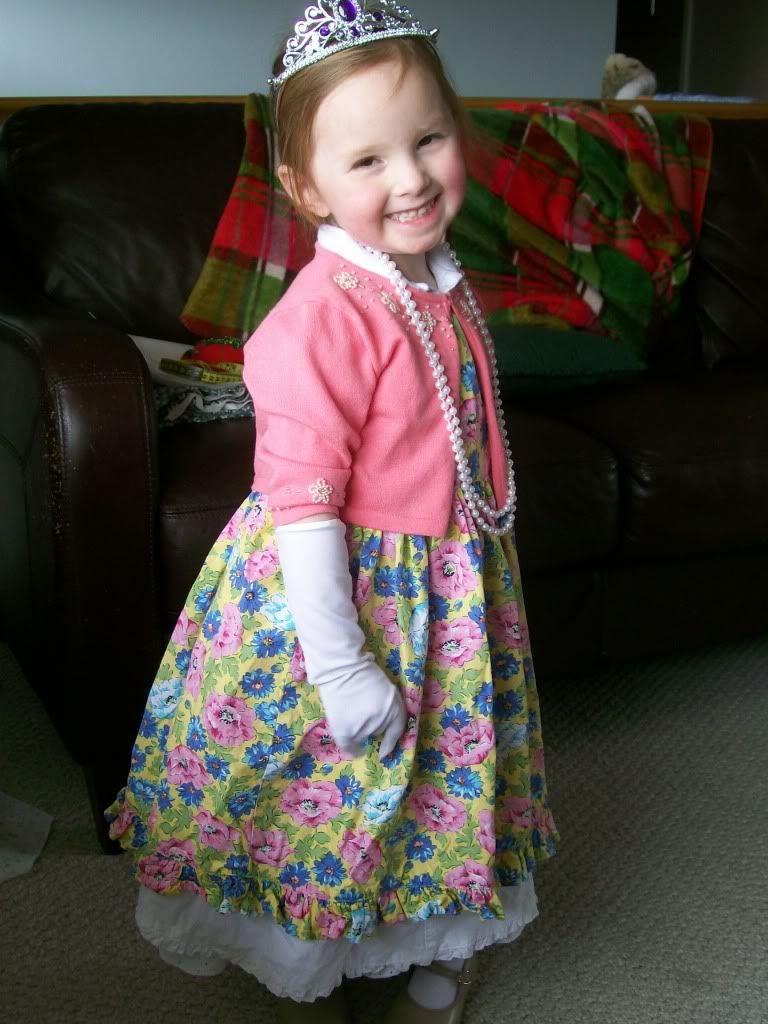 Jane wore her finest tea party attire, complete with a garden inspired frock, white gloves, beaded cardigan and a string of pearls.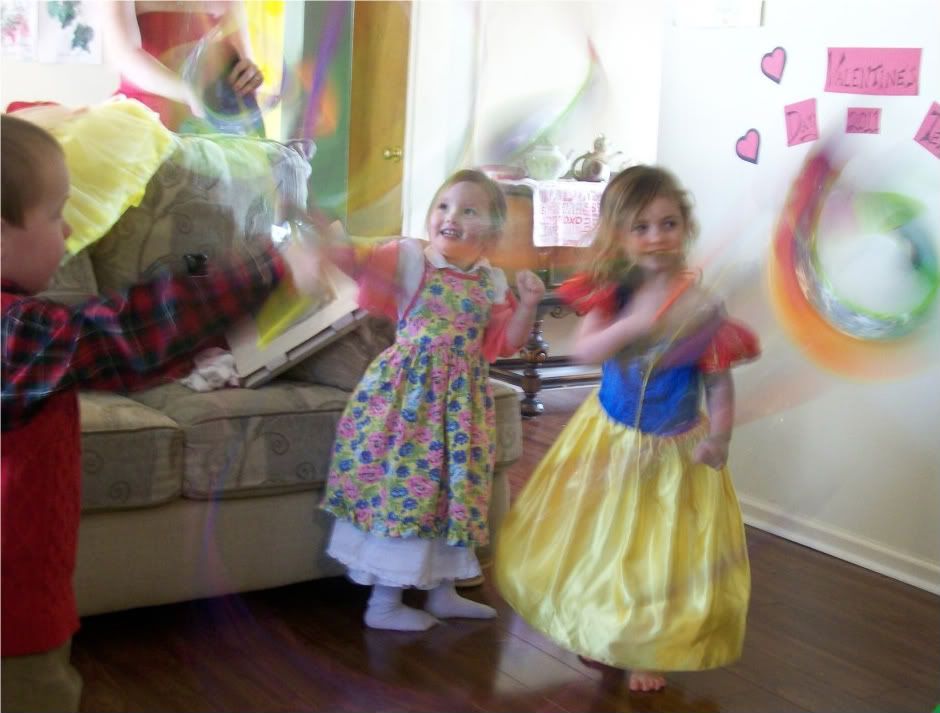 The party started out with a dance. There was a shortage of young gentlemen...but this didn't stop the ladies from showing off their finest moves.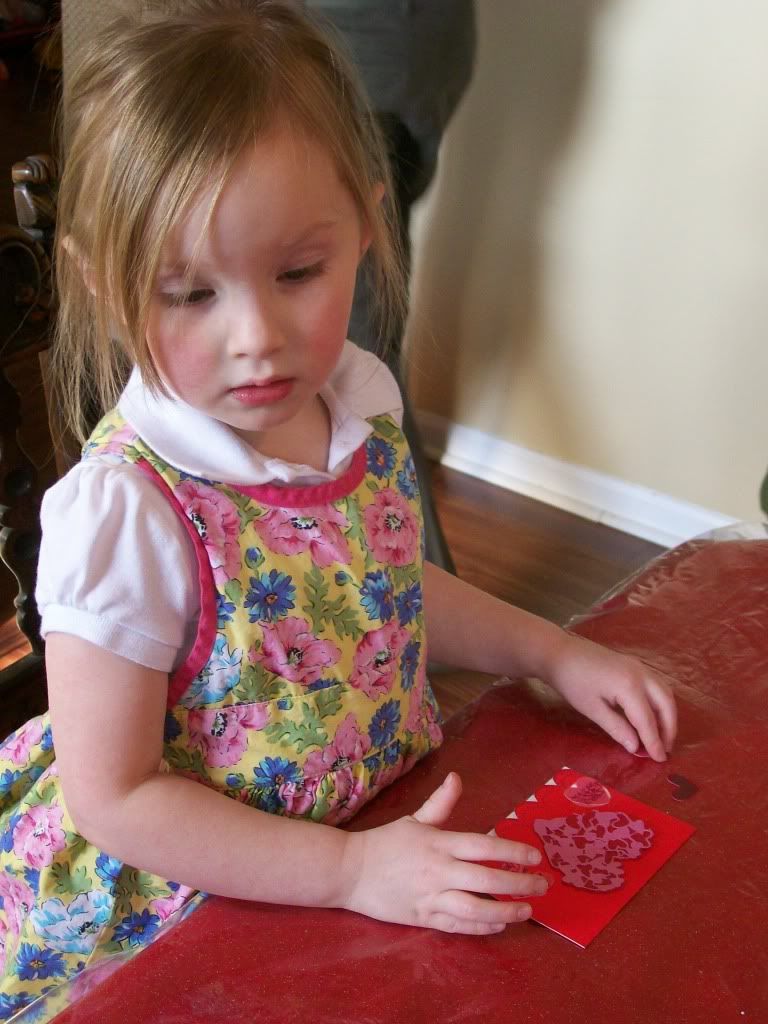 Each kid made their own Valentine's card (to be saved for next year, of course.) A lot of thought went into these little cards. Hearts and glitter were abounding.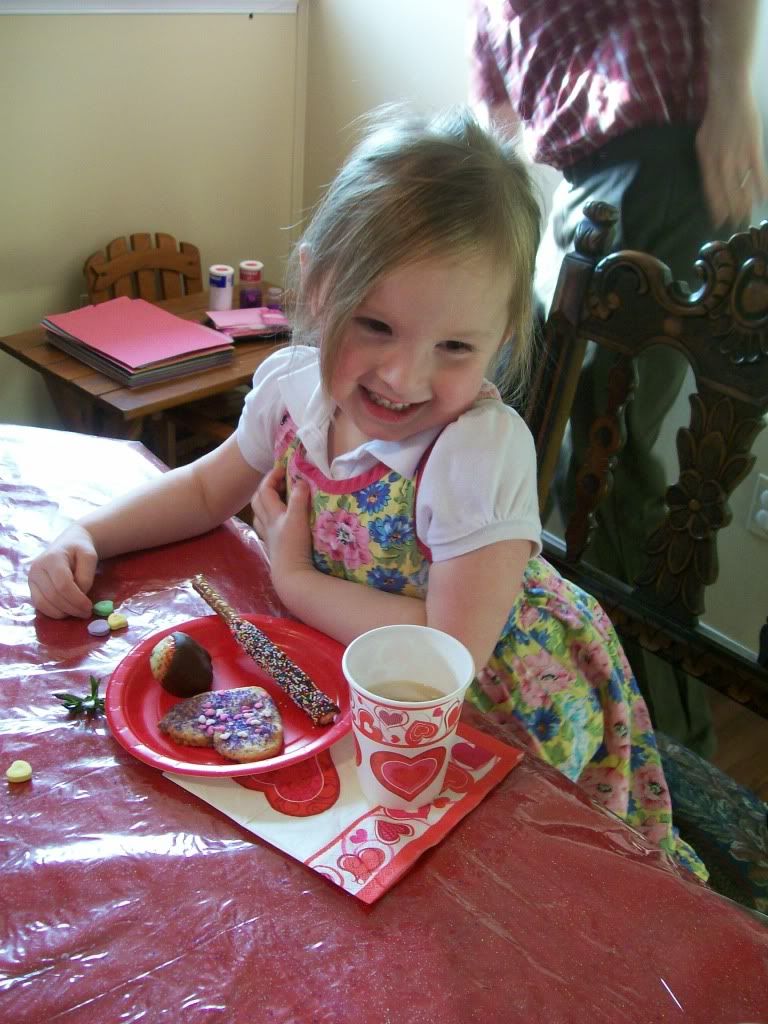 Then, of course, came the tea and treats. Chocolate covered strawberries were a hit
(although, if I'm honest, it was mostly the chocolate, and not the strawberries that were eaten.)
Jane had peppermint tea.
I fell in love with this little tea pot. Who wouldn't!

So sorry about geeking out on you with the picture...I was having fun with photobucket.
I'm suddenly having visions of Jr. High dances and Prom dates....yikes!