Anglophilia
It is not a secret...
I am, unabashedly, an Anglophile.
Although I have been to Europe, I've not been to the one place my heart has always longed to go...
Great Britain.
It is the home of my ancestors...almost all of them are from Britain, with some from Ireland. I love British culture...tea, royalty, wit, humor, fashion, music, history, landscape, architecture, and most importantly, literature (J.R.R. Tolkien, J.K. Rowling, Dickens, Shakespeare, Thomas Hardy, Sir Thomas Mallory, George MacDonald, C.S. Lewis, G.G. Byron, John Keats, Bram Stoker, the Bronte Sisters, and of course Jane Austen... Should I continue?...I could go on all day.)
I was debating with a friend of mine the other day about whether or not it's possible to be homesick for a place you've never even been. I think so.
I'm fascinated by the London Olympics right now...I can't get enough of them. I thought the opening ceremonies were lovely, and an appropriate tribute to British history and culture.
So, in honor of Great Britain, and the London Olympics, I've done a little make-over on a piece of furniture I recently bought off of a friend (I hope you don't mind, Natalie!)

Here's the before picture.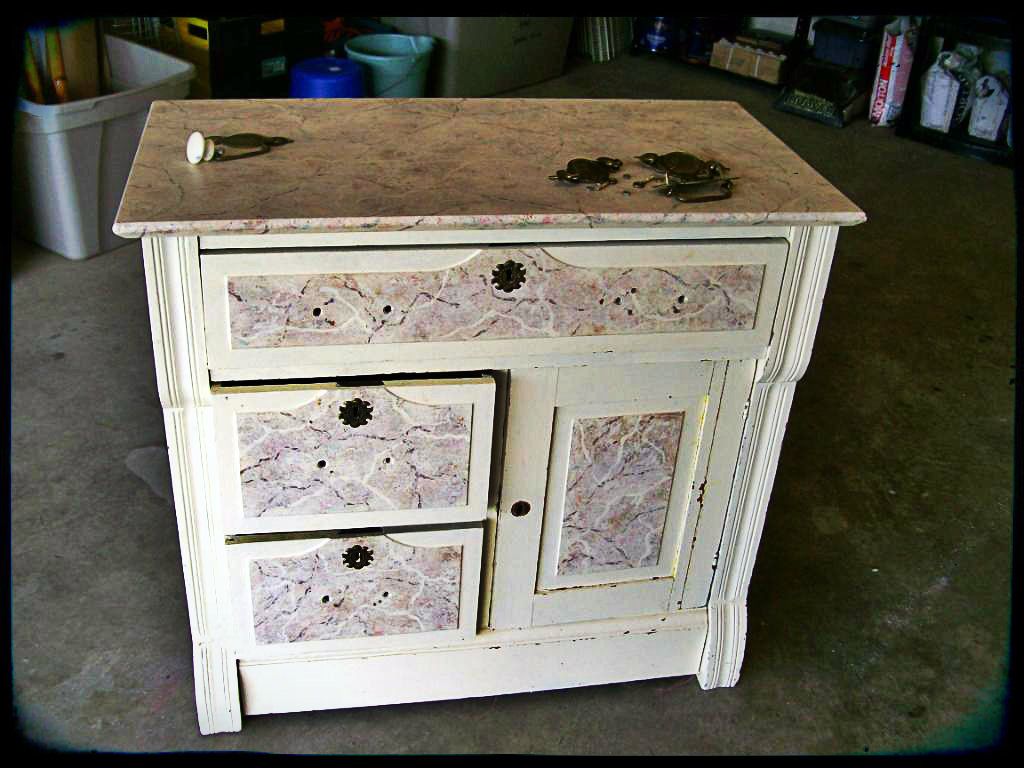 It's an adorable little Victorian washstand. Normally, I would have wanted a piece like this to stay it's original, natural, wood and stain, but it had already been painted over at least a couple of times. So, I saw no harm in painting it once again.
And here's the after picture.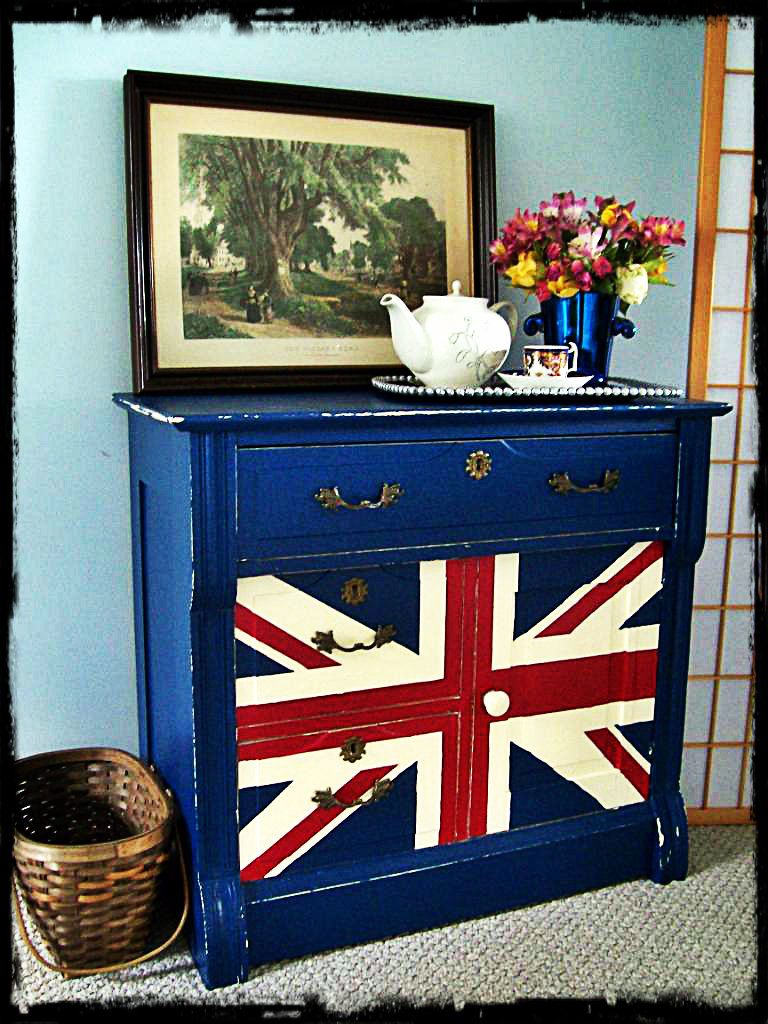 I was inspired by
this piece of furniture I found on Pinterest
. It took about three coats of paint to cover the original paint...and a whole lot of measuring and painting tape, and remeasuring, and repainting, to get the lines in the design straight. In the end, I decided to sand it a bit around the edges to give it a sort of distressed look. I plan on changing out the white door knob as soon as I find something I like. Even though it's a washstand, I'm using it in the dining room as a sort of sideboard or buffet. For now, I have a framed print set against the wall, but in the future, I would like to find a large antique mirror to give the negative space above it a little more personality. This is probably my final summer project. School starts again for me next Wednesday.
Long live Great Britain!