1884 Gown: Fabric and Beginning Stages of the Corset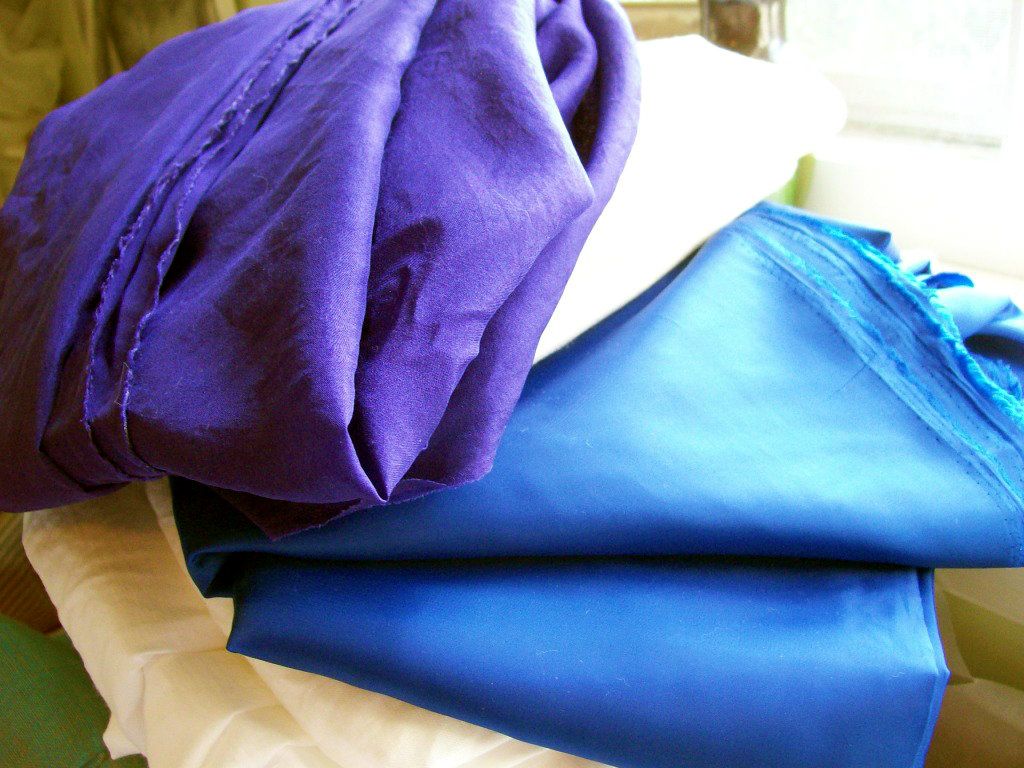 The fabrics are in for my
1884 Gown and Underpinnings.
For my corset outer fabric, and for the 'vest' or blouse that goes under the jacket, I've chosen a silk habotai from
Dharma Trading
. The silk came in white, so I died it what was supposed to be a lilac color. As you can see in the above picture, it's much darker than what I would consider lilac. It's almost plum colored. By itself on film, it looks sort of blue-ish, so I've paired it in this picture with a true royal blue, so that you can see the difference.

Here's the layout of the corset lining, in white linen. Set out like this, it seems a mile long.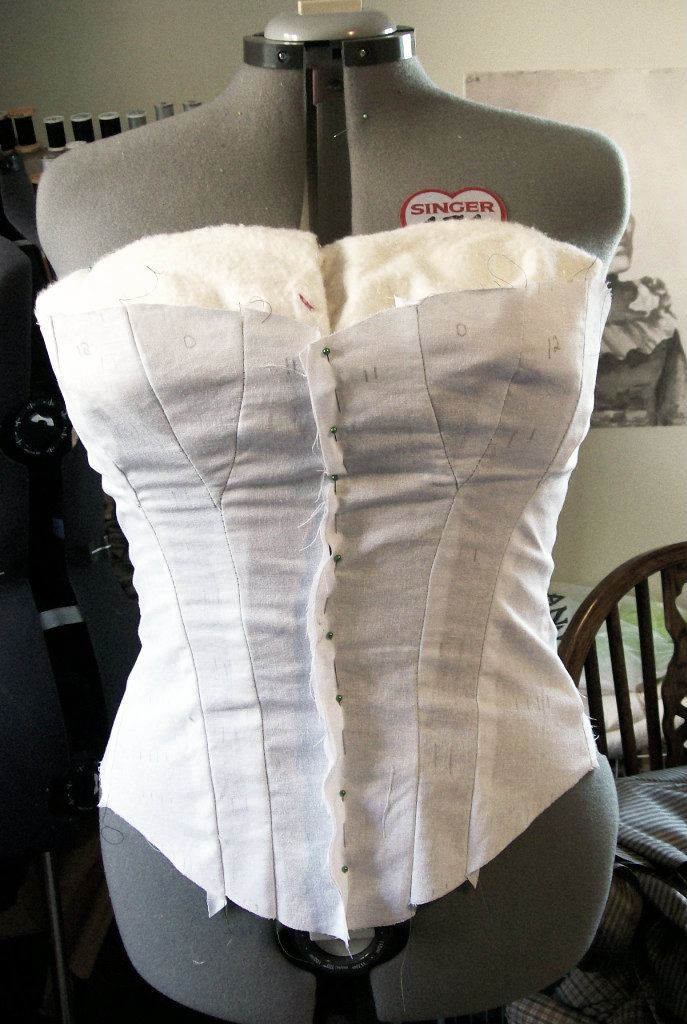 And here is the corset mock-up...it's surprisingly simple. And it didn't take long to make, since I'm using the machine. There are a few wrinkles, etc, but I'm sure those will disappear when the boning, and other layers of fabric, go in. Once it's finished, I will post a picture of it on me.

And here's the layout of the silk fabric, flat-lined with a cotton duck. All of the boning, lacing, grommets and the busk are ready to go. I'm hoping to get a good deal of it put together tomorrow. And although I don't have any pictures, the bustled petticoat is cut out and ready to be sewn together. I won't be making a proper Victorian chemise, maybe later. For now, I'm going to just use my Regency era shift.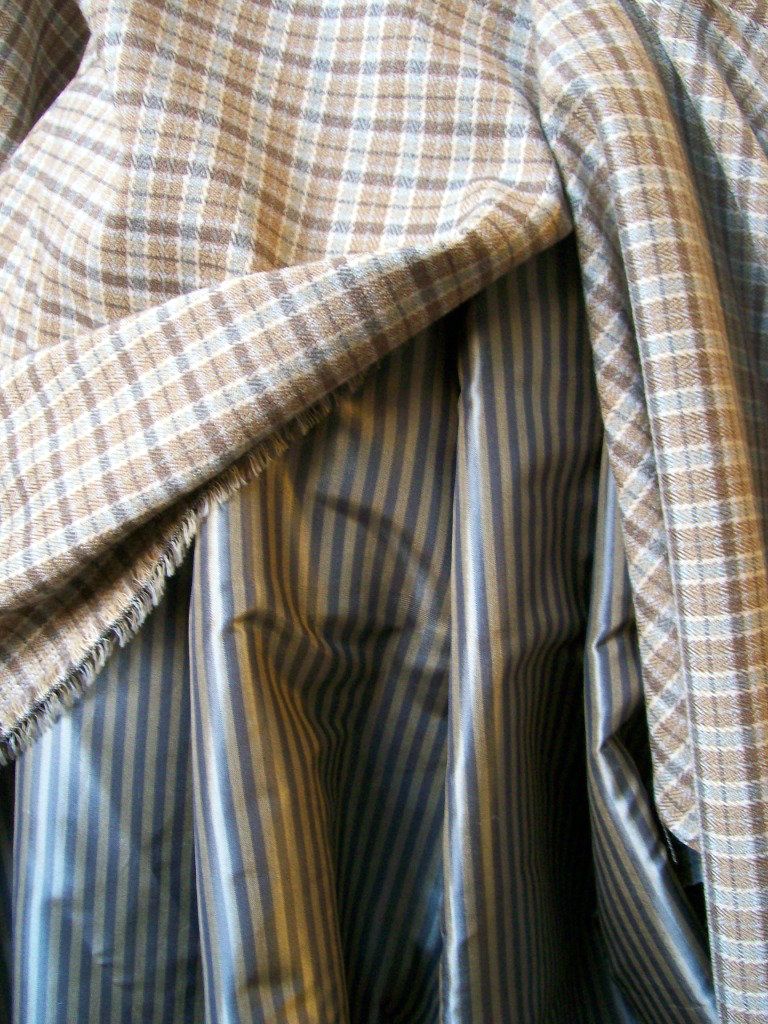 And now for the luscious, yummy part...the fabric for the under-skirt, over-skirt, and jacket. I ordered a grey and taupe silk-poly blend for the underskirt. YES, I know pure silk would have been more accurate, but I had to go with cheaper fabric in the end. The same goes for the over-skirt and jacket fabric...in a grey, taupe and white, check instead of a stripe...the original would have been pure wool, but mine is a wool blend of some sort. Honestly though, I really can hardly tell the difference. Both fabrics feel divine, and look the part. I ordered both from
Fashion Fabric Club
.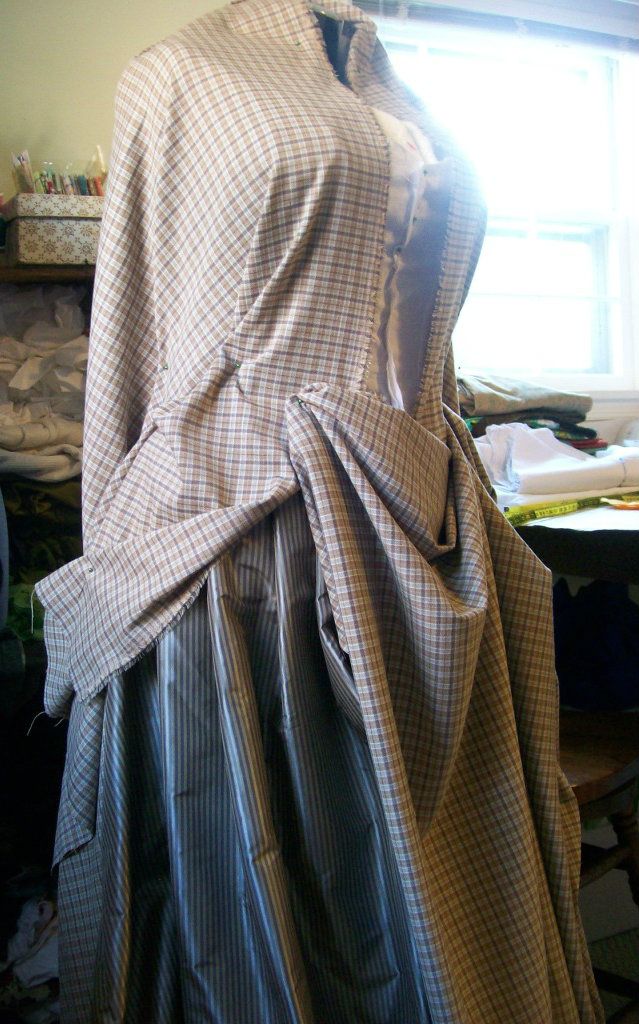 I really like the way both fabrics drape. I can already tell, just from playing around with the fabric, that 1884 is going to be a fabulous look.