Simnel Cake
I hope you had a lovely Easter Holiday!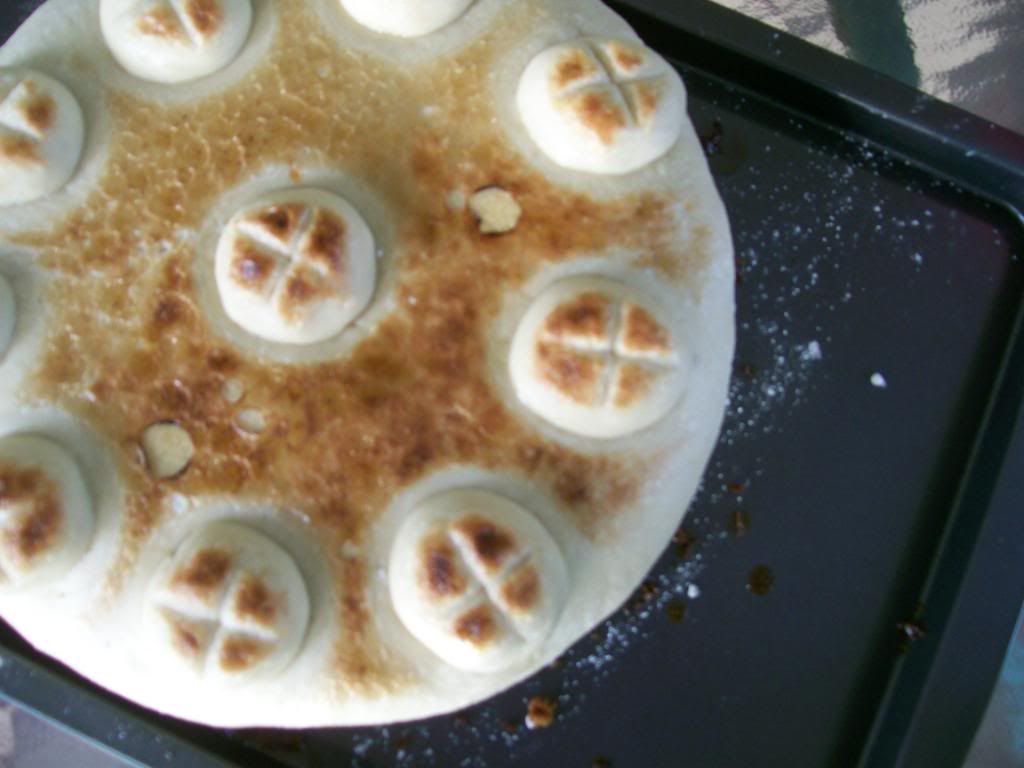 I have a tendency to want to try outlandish, or long forgotten foods. See my attempts
here
and
here.
It fascinates me to think that I'm partaking in something that is a part of food-cultural history. So, when I stumbled upon
this recipe
for simnel cake, a long forgotten (at least in my part of the U.S.A.) traditional Easter dessert, I was itching to get my hands in some flour.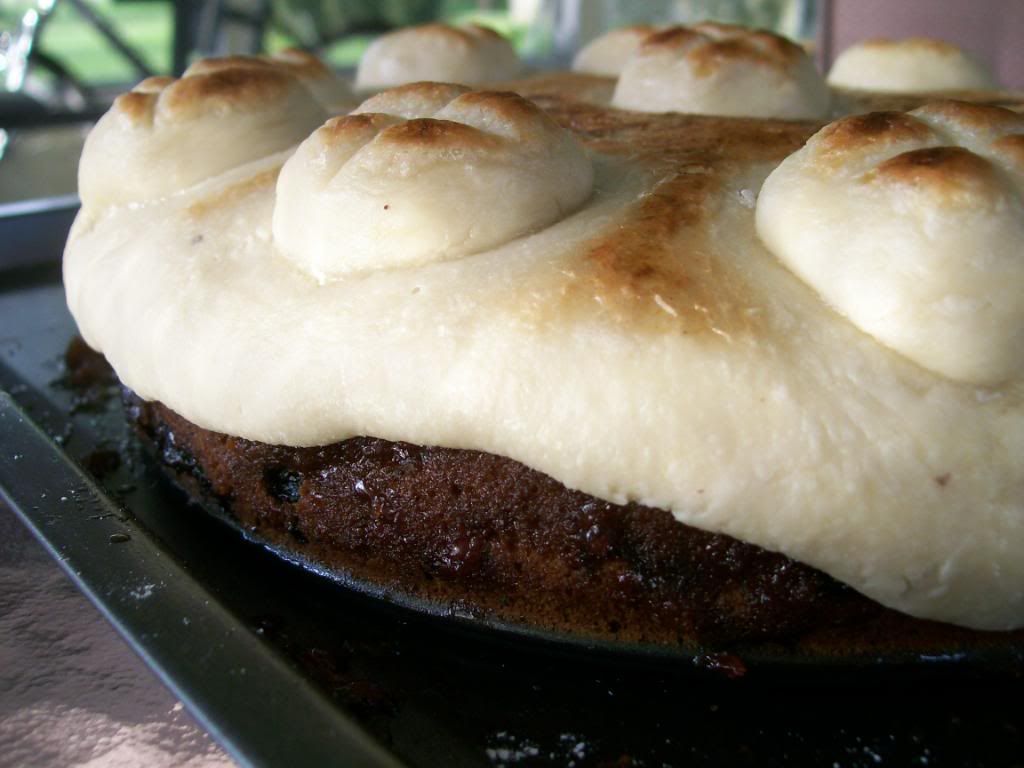 I love that simnel cakes have been around, at least in Great Britain and Ireland, since the middle ages. History says that they started out being a dessert that young servant girls would bake to bring home to their mother's on Sundays (called "Mothering Sundays,") when they were allowed to go home and visit their families. Eventually, and I'm not sure how the transition came about, around the 15th century, this cake became a popular Easter dessert, the eleven balls of marzipan around the edge of the cake representing the eleven apostles (minus Judas), and the one in the center representing Christ.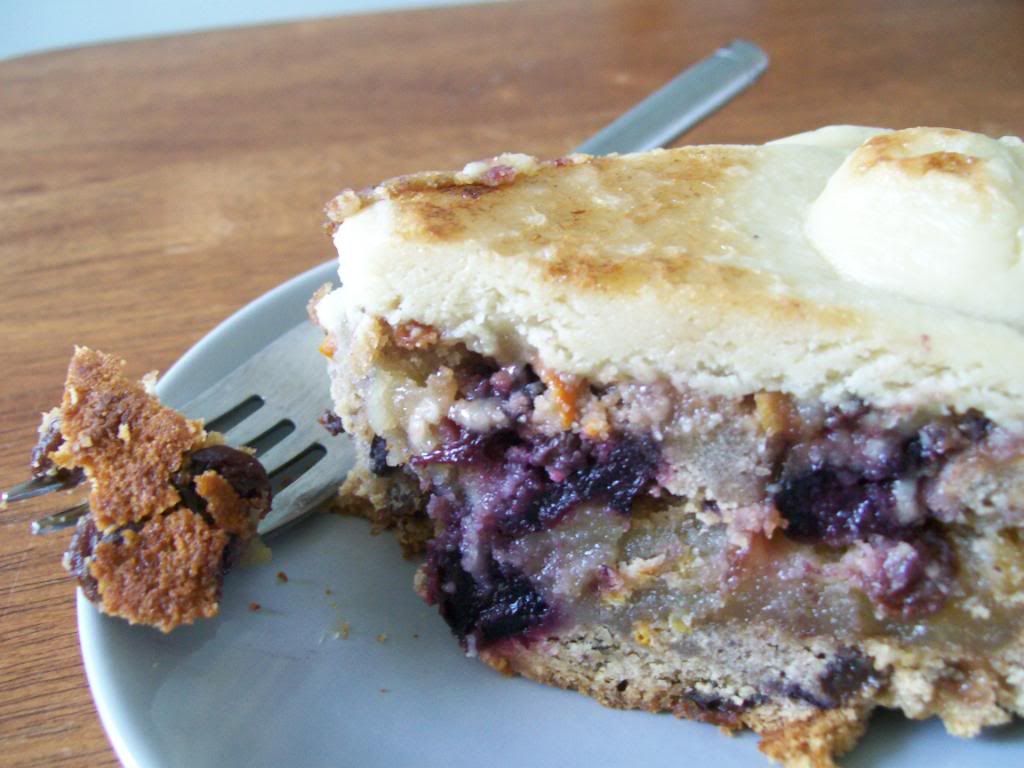 It's very much an over-saturated cake, with a gooey, earthy consistency, sort of a mix between a fruit cake, a rum cake, and a pecan pie (minus the pecans). It's good, but very rich...a little goes a long way. I love the bits of cherries, raisins and currents, combined with citrus peels though...they give it a bit of tang. The marzipan covering is like chewing extremely dense, not-so-sticky marshmallows (or play-dough, maybe??? I've never eaten play-dough, but if I had, I imagine it would have the same texture.) I guess it's closest modern day cousin would be a fondant icing. I wasn't really a huge fan of the marzipan, although it was fun to play with (again, sort of like play-dough.) I made my marzipan from a combination of
this
recipe and
this
recipe, but I'm sure there are better ones out there.
I would love to know if anyone out there still makes simnel cake as a holiday tradition?