Madness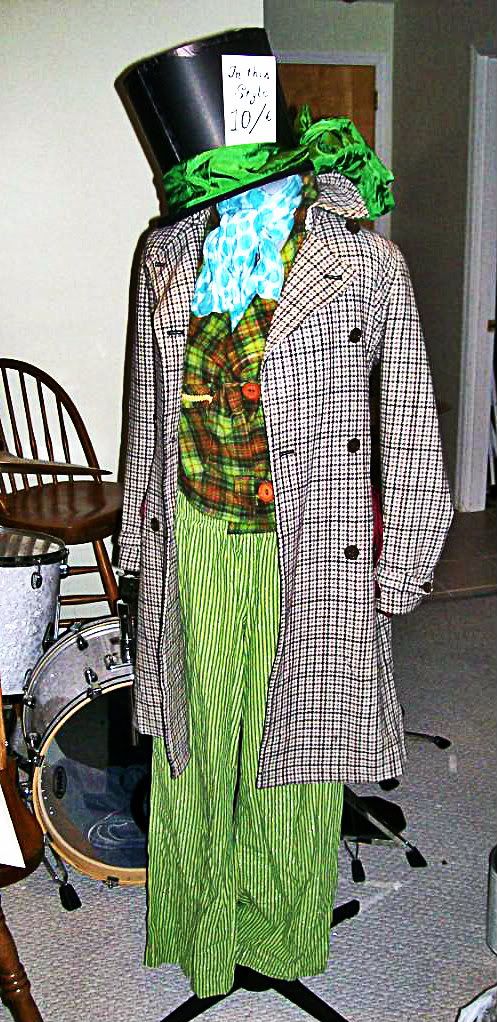 (Mad Hatter)
I am very sorry for neglecting my blog. Life seems to be so busy for me right now. I feel as if I haven't had a true day of rest since last August...it's madness, really. Teaching, busy holiday season, Seussical the Musical, and now Alice in Wonderland. Yes...another play. In case I haven't mentioned it before, I'm the costume and set director for my school's Intermediate (4th - 6th grades) Theater Club. All of this, of course, on top of my day job as an art teacher, and trying desperately to keep my household running.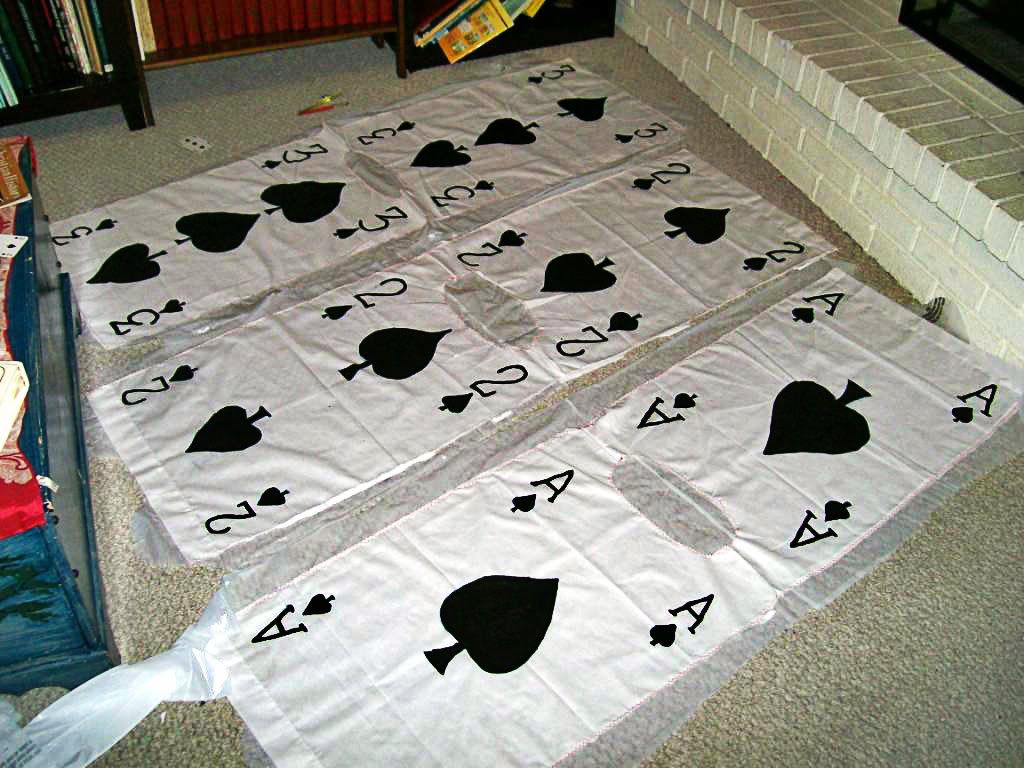 (The Queen's Cards)
Only two more weeks until the production. After that, I'm done...I'm saying no to anyone who asked me to fill my time with anything other than my husband, my daughter, and my 'fun,' personal, hobbies. No offense meant to anyone, but I need to prioritize. I need to recharge. Life is slipping by me, and I haven't been able to enjoy it, to experience it. My daughter is growing up right before my eyes, and I'm somehow missing it. Why is it that I feel the need to say "yes, I'll do it" to everyone that asks? I'm learning to say "no." I truly hope the people in my life understand this.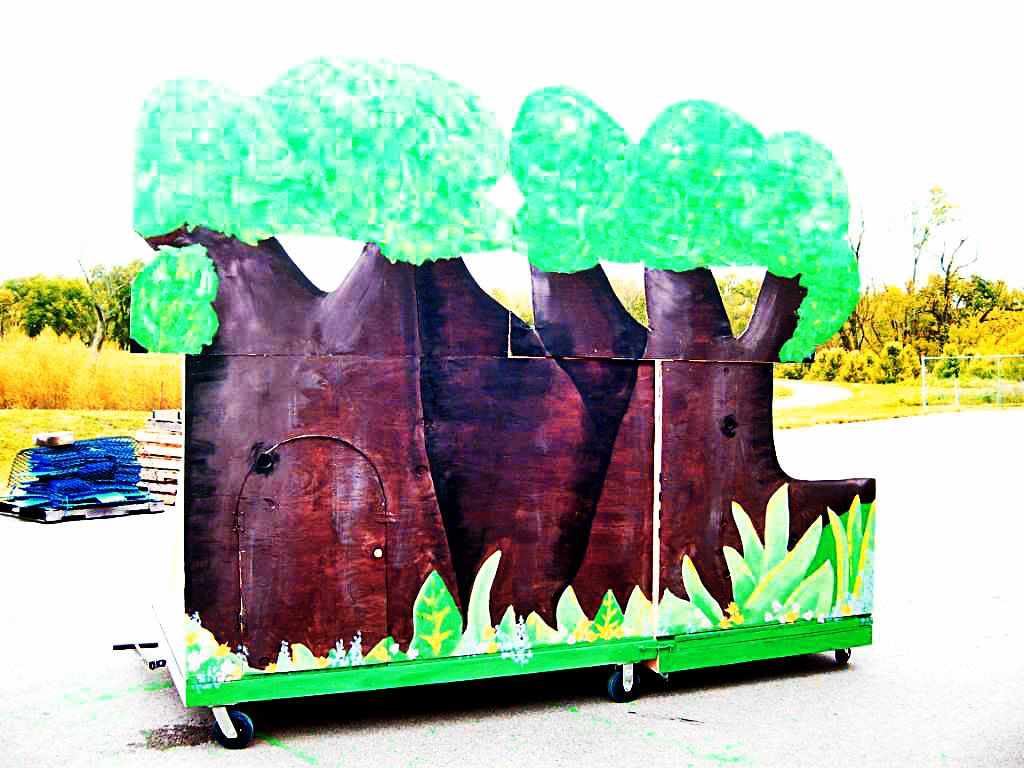 (The Cheshire Cat's Tree)
I am more than ready for Summer break....going to the pool, playing with my daughter, spending time outside in the garden, sewing some historical costumes. I haven't sewn anything for myself in months! Did you notice? Four more weeks of school to go...and then I'm free.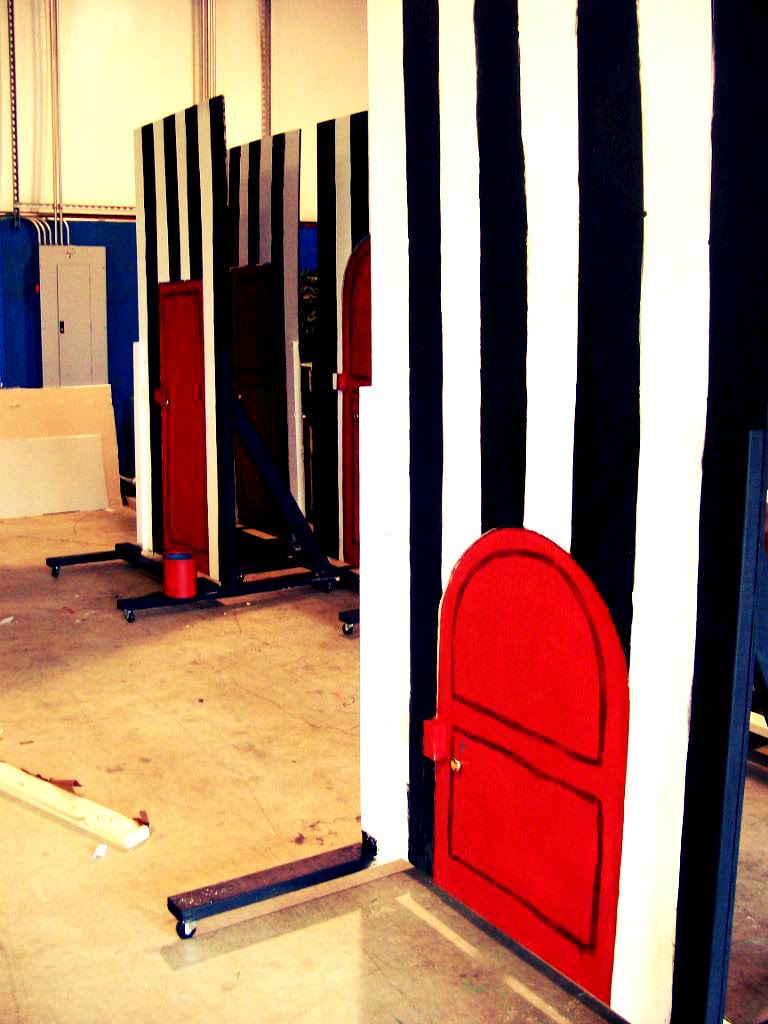 (The Hall of Doors)
Also, I recently stumbled upon a blog called
Fimby,
and specifically
this article on mission statements
. I am starting to think about and focus on my personal mission statement, and my family's life mission statement.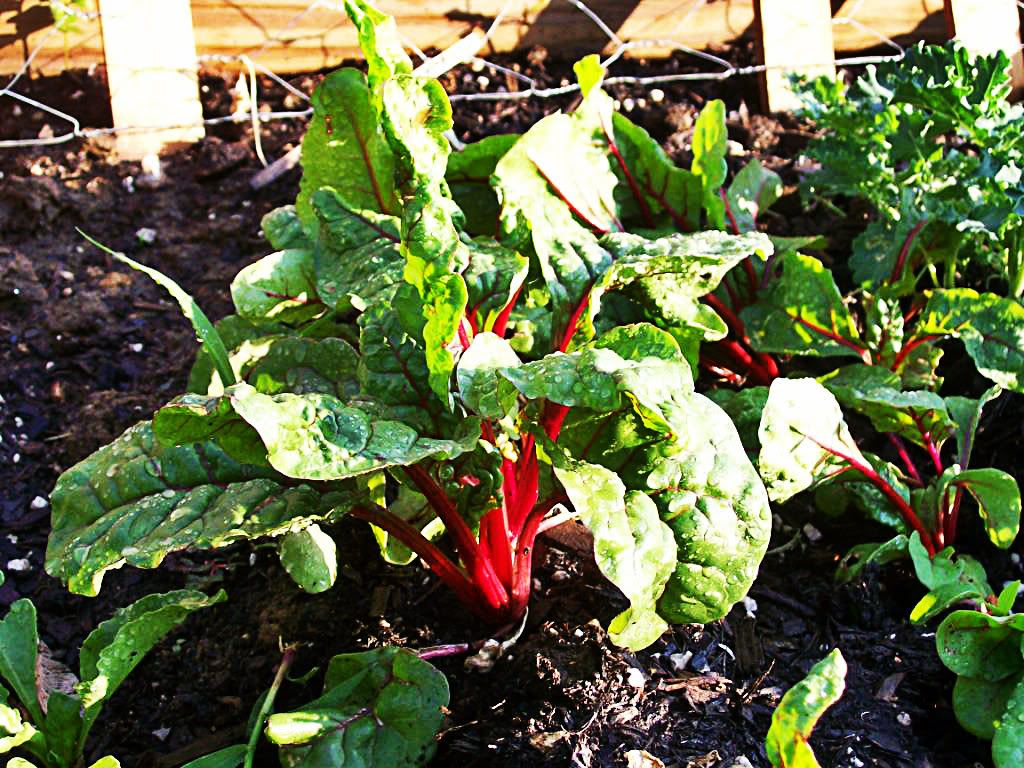 (Swiss Chard or Rhubarb)
What's important to us? What do we value? What are our life goals as a family? As an individual? What do we want to experience?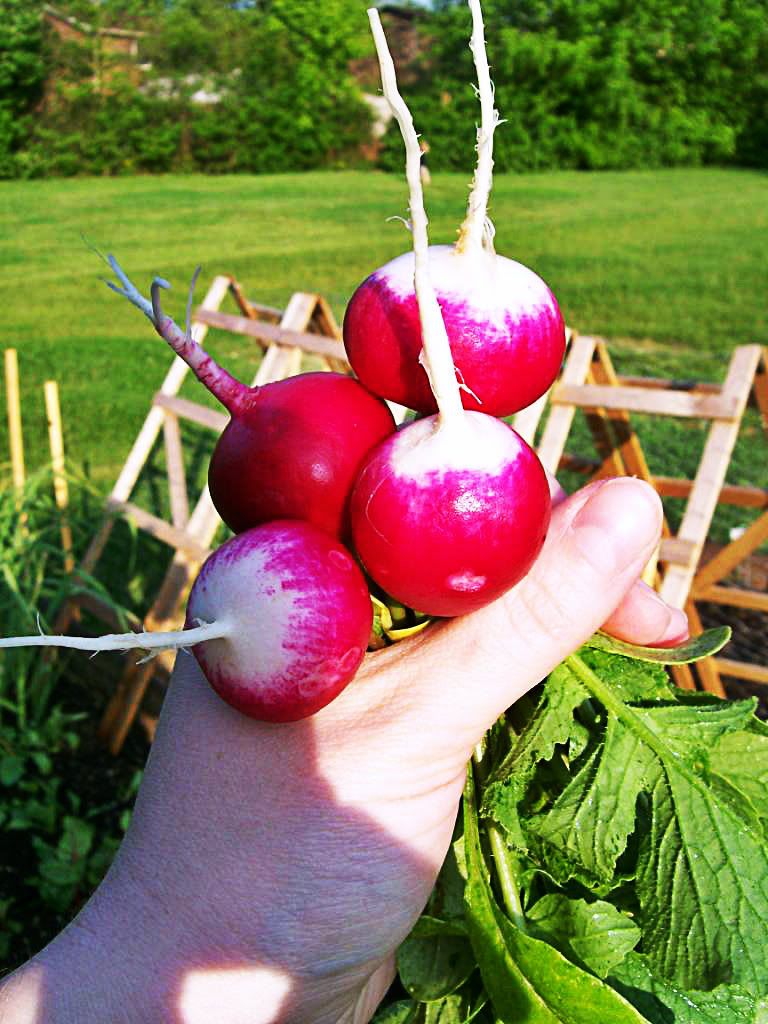 (Radishes)
All of these busy nothings in our lives create life draining holes. We forget who we are. We forget who our spouses are. We don't truly know our kids.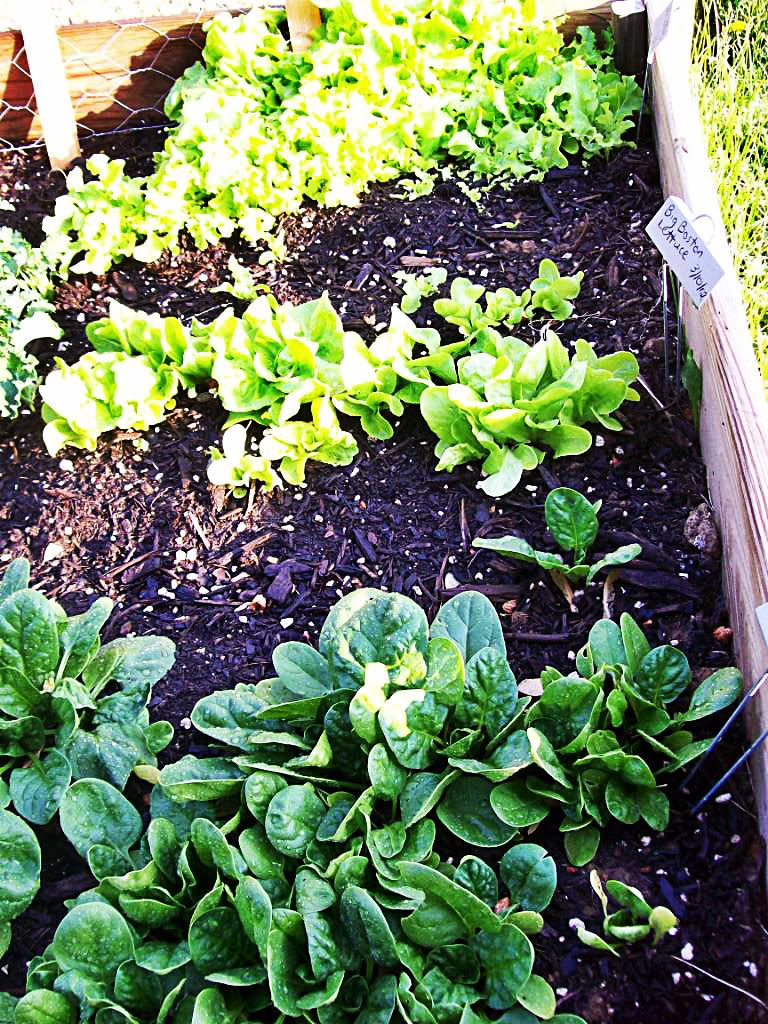 (Our salad box - Butter Lettuce, Boston Lettuce and Spinach)
It's time to scale down, say no, rebuild, and make memories. I'm slowing down time by focusing on what truly matters to us.