Hot Cross Buns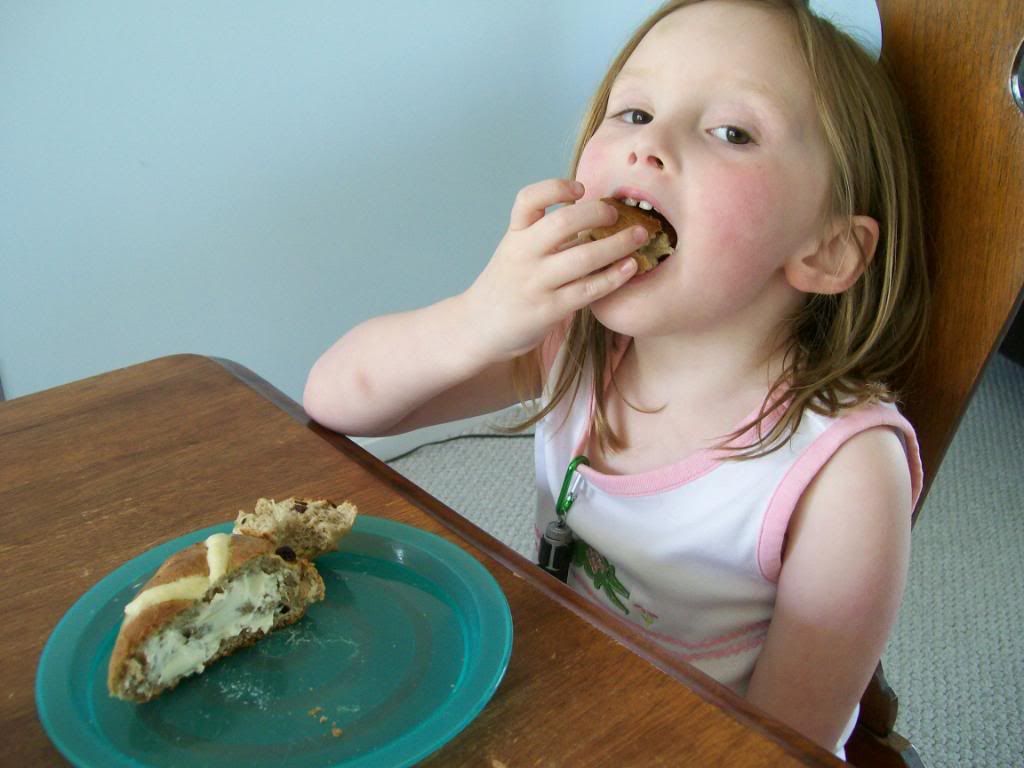 It's Spring Break and Easter week all rolled into one for me and Jane. I always like to think, going into Spring Break, that I'm just going to be lazy and sit around doing nothing for the entire week...reading novels...watching period films...maybe doing a little bit of sewing for myself...in general, relaxing. But, alas, it never turns out that way. I never actually take a break and do something fun. Jane takes play breaks all the time. Why can't I be more like her?
We did take a day trip to a local aquarium on Saturday, but in general, we aren't the type to take long vacations (not that I wouldn't want to, we just can't afford it...) It's sad, but I've already written a to-do list a mile long. Most of it involves sewing costumes and finding props for the "Alice in Wonderland" play I'm co-directing.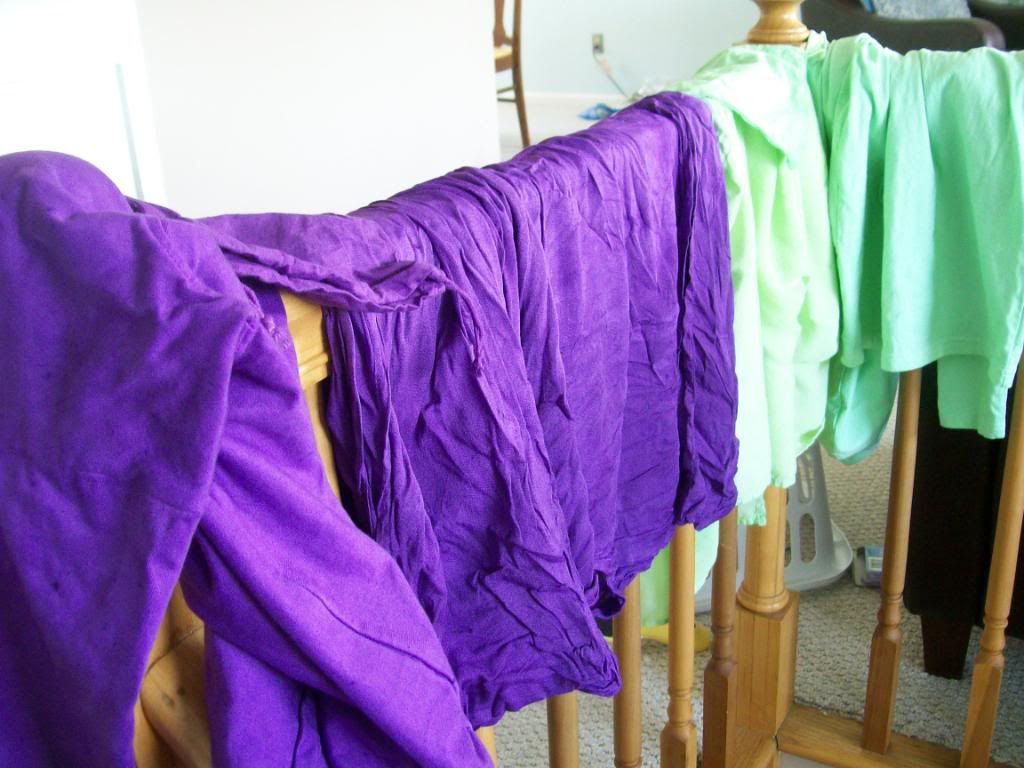 It's funny how I've got this American work ethic ingrained into my head. For some reason I think that before I can reward myself with any type of good or pleasant activity, I have to first come up with some sort of gruelling task, a whole day full of work and toil to balance out the frivolity. For example, today was spent hand dying 13 tunics for the play, and then I rewarded myself by making hot cross buns (some would say this is more work, but I like to bake.) I actually feel guilty if I spend a day doing absolutely nothing of consequence. Pathetic!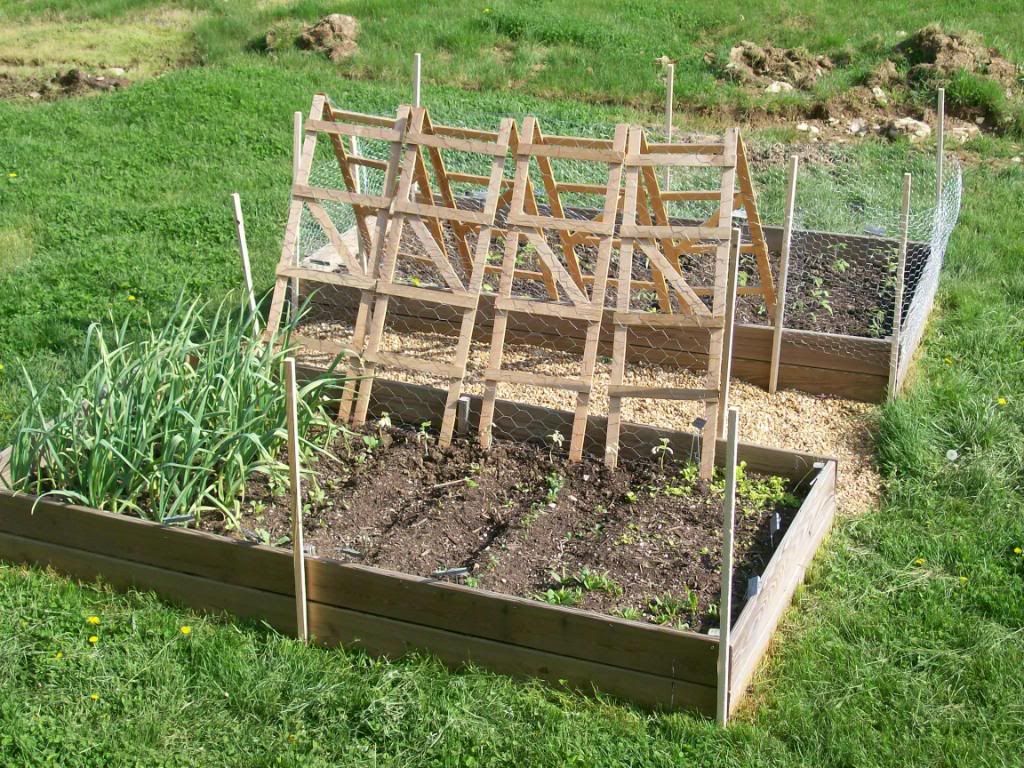 (The chicken wire around the garden bed is to keep the hungry little rabbits out. Strangly, it looks a bit like a prison to me in this picture... Jane likes to play under the cucumber trellis.)
I did watch "The Hunger Games" with Laura yesterday, but then I proceeded to spend the rest of the afternoon and evening working in my garden, planting tomatoes, cucumbers, peppers and a few flowers. I love gardening, but I was very sore by the end of the day...it's still work after all. I haven't even looked at tomorrows list...but I know it will be just the same. Why do I do this to myself? Does anyone else have this problem?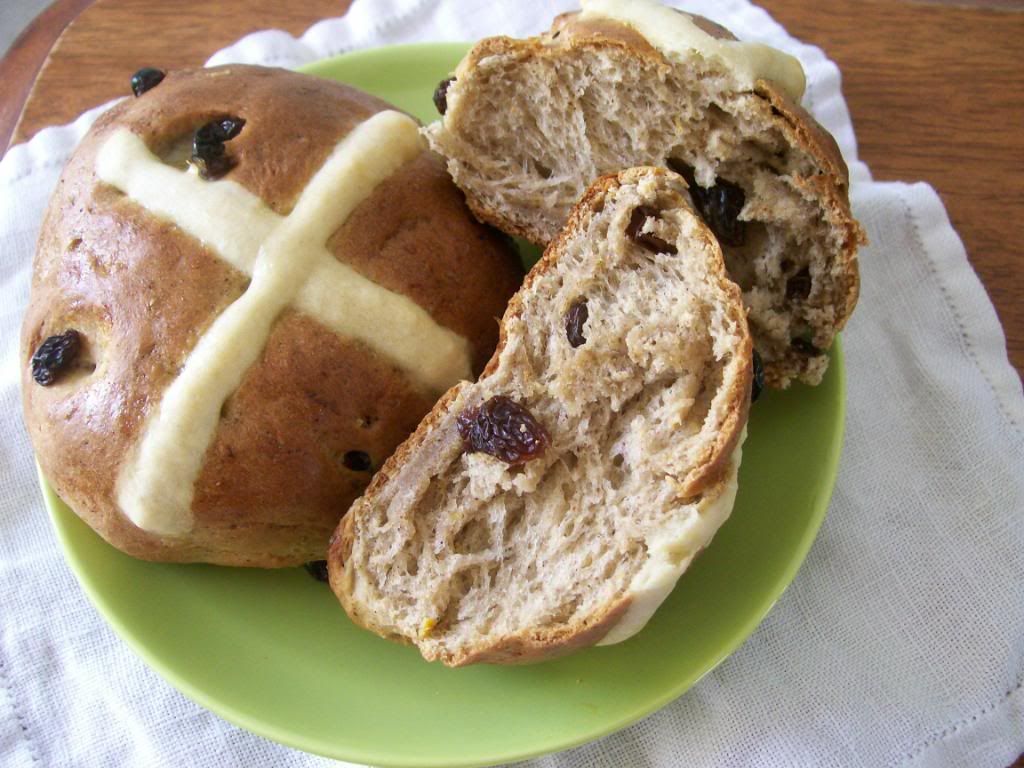 Anyway, enough with my work-a-holic behavior... I have always been intrigued by the traditional Easter baked good, hot cross buns, but have never tried them until this year.
The recipe is from here.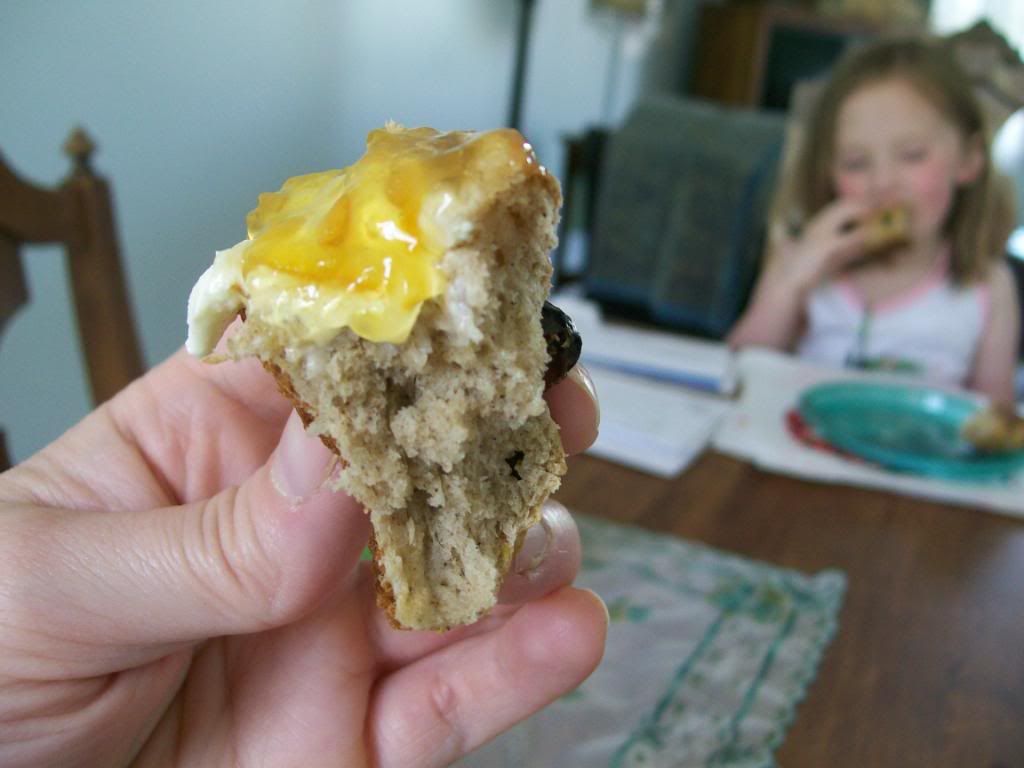 They are crisp on the outside, and light and airy on the inside. They taste of spices, and citrus. A little Devonshire cream and orange marmalade on top, and I was in baked goods heaven! Not a bad reward for a long day of toil.