A Ladies Picnic at Ashland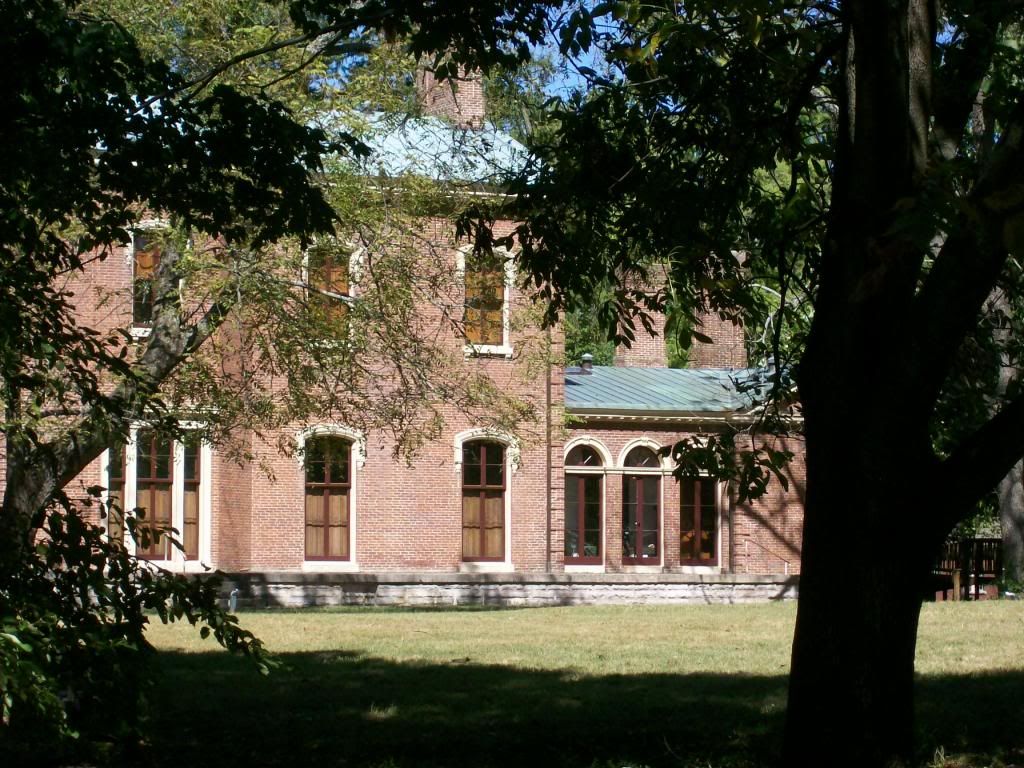 This afternoon, some of the ladies from the Jane Austen Sewing Society had a picnic on the lovely grounds of Ashland, the estate of Henry Clay.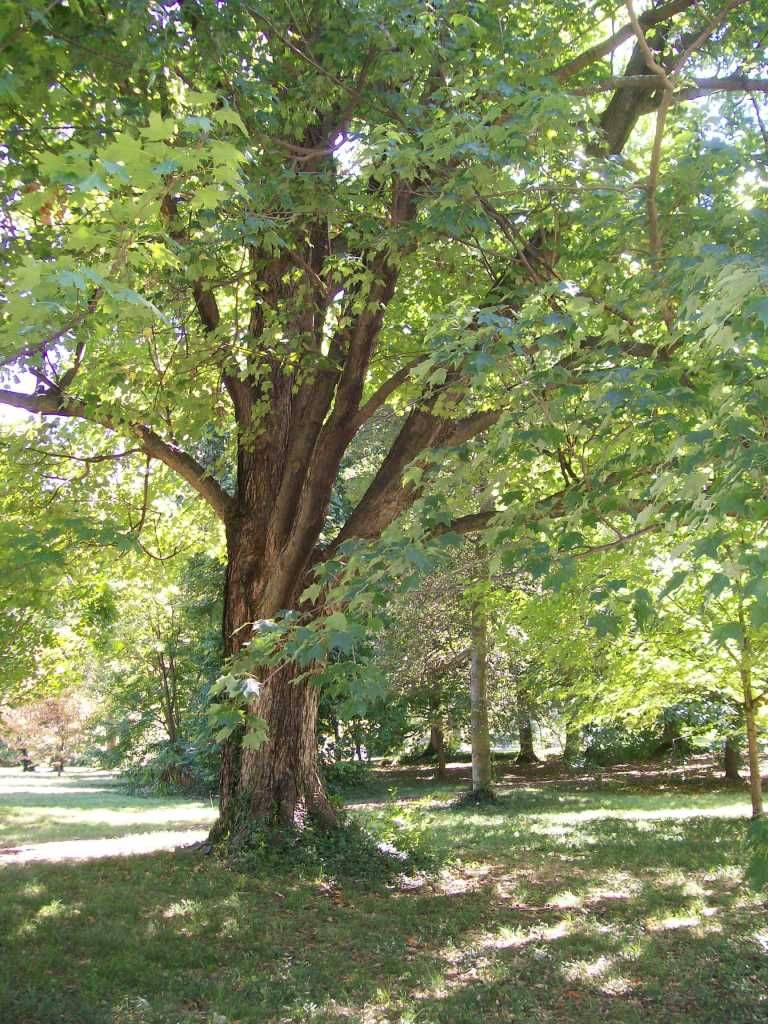 The weather was perfect.... mild, with a slight breeze. We found this gorgeous old tree, with it's dappled shadows dancing around and decide on its shade as our outdoor dining room.
The Ashland staff loaned us a table and set of four chairs, and we began the task of setting out our table.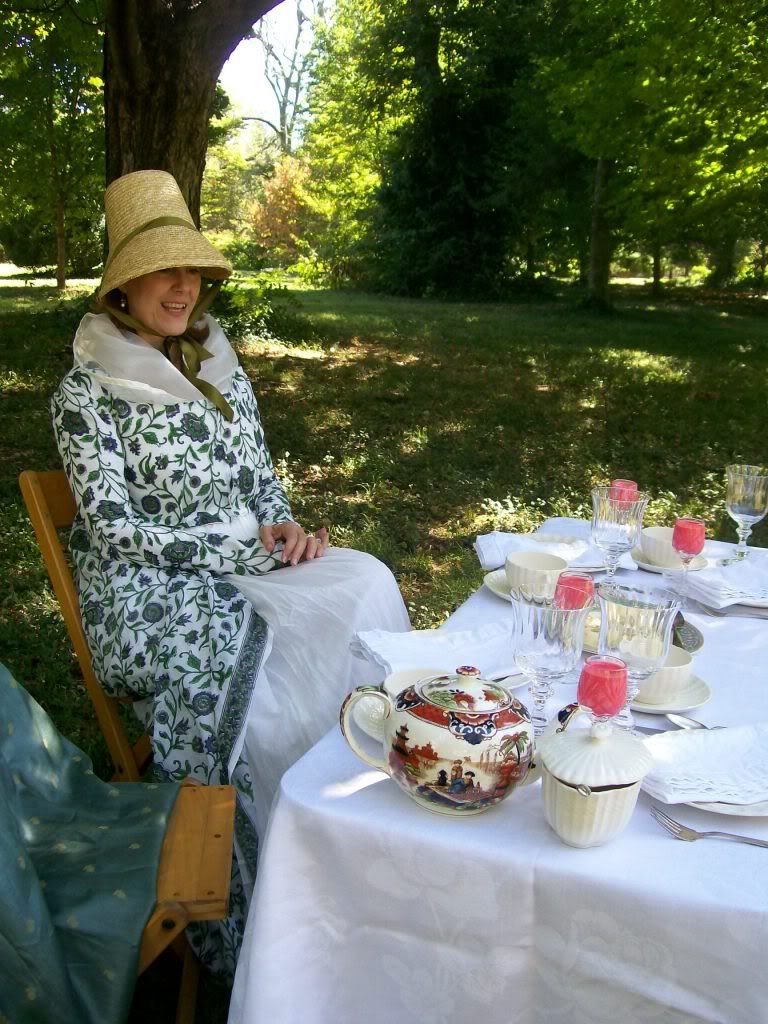 We enjoyed the cool shade, hot tea....
...refreshing home made lemonade, salad...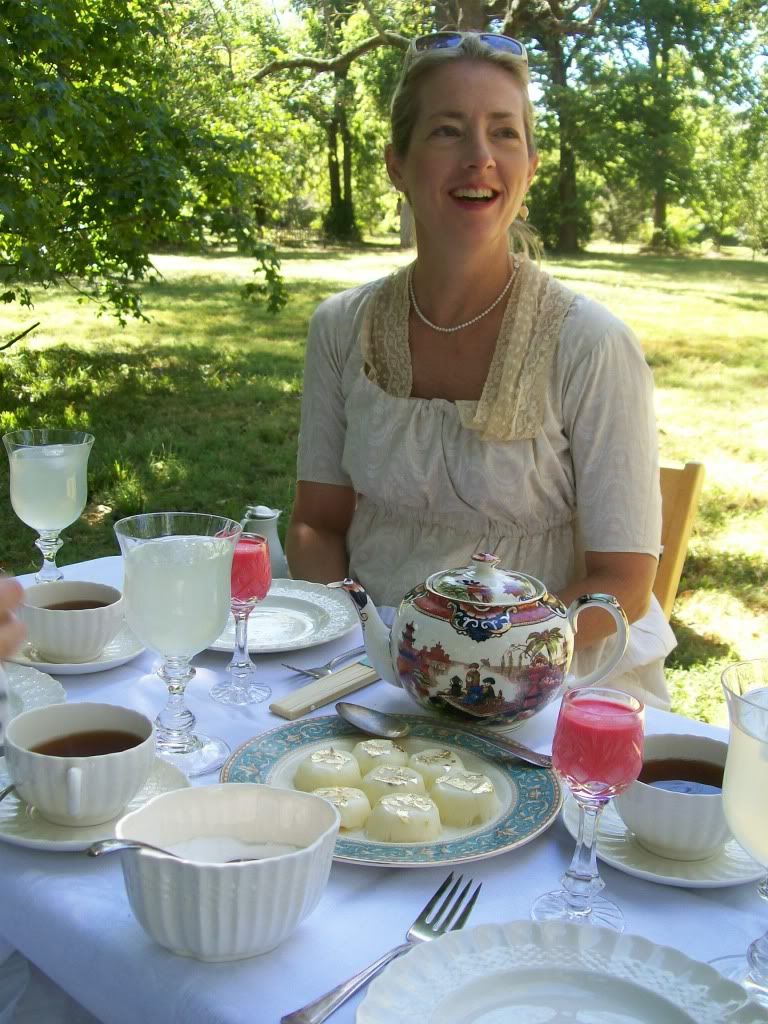 ...cheese pie, and flummeries.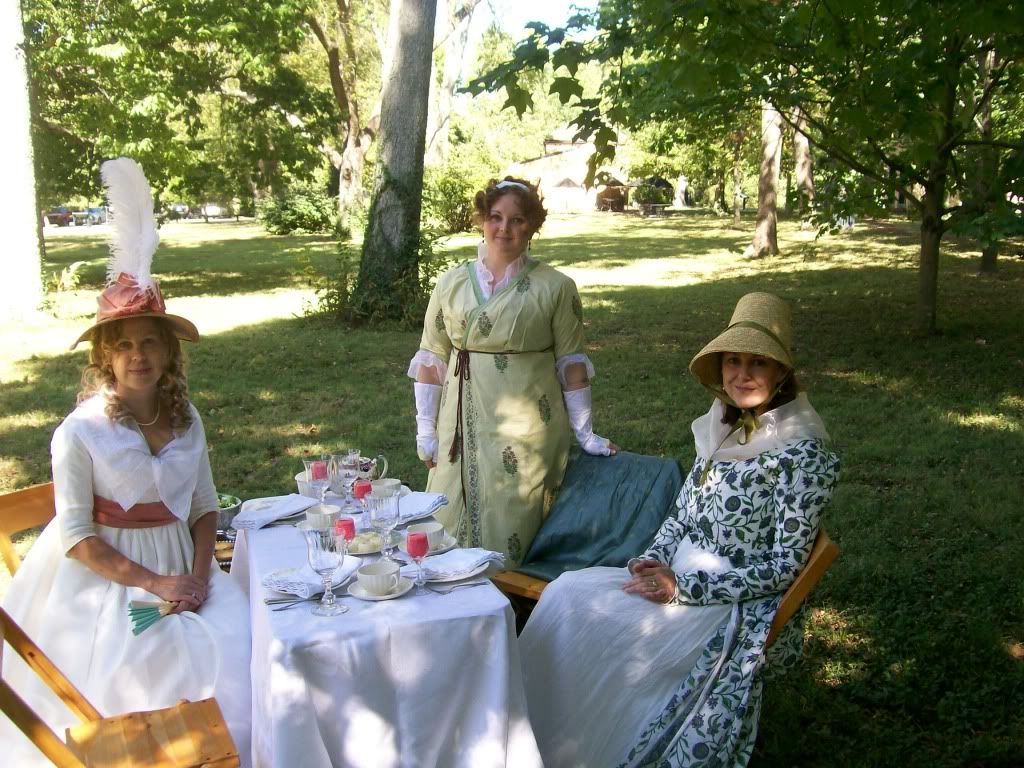 We read early 19th century poetry, talked of society, and enjoyed the company of "interesting" friends.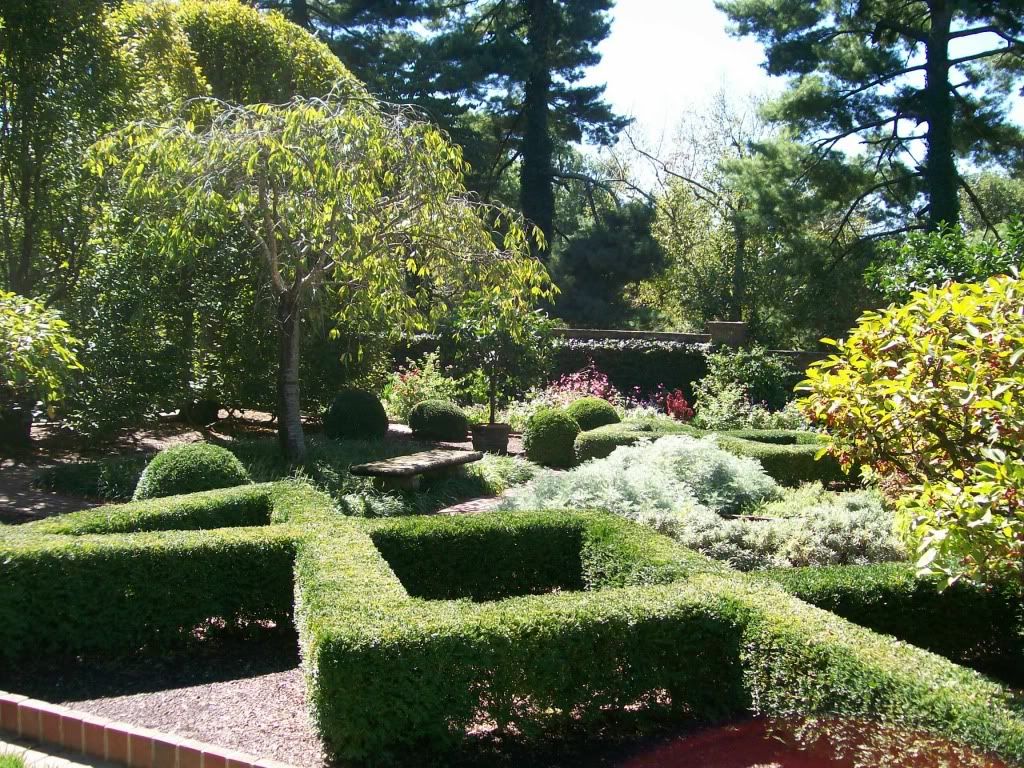 After a while, our feast got the better of us, and we decided to walk the grounds....not a hard task when there are gardens like this to stroll through.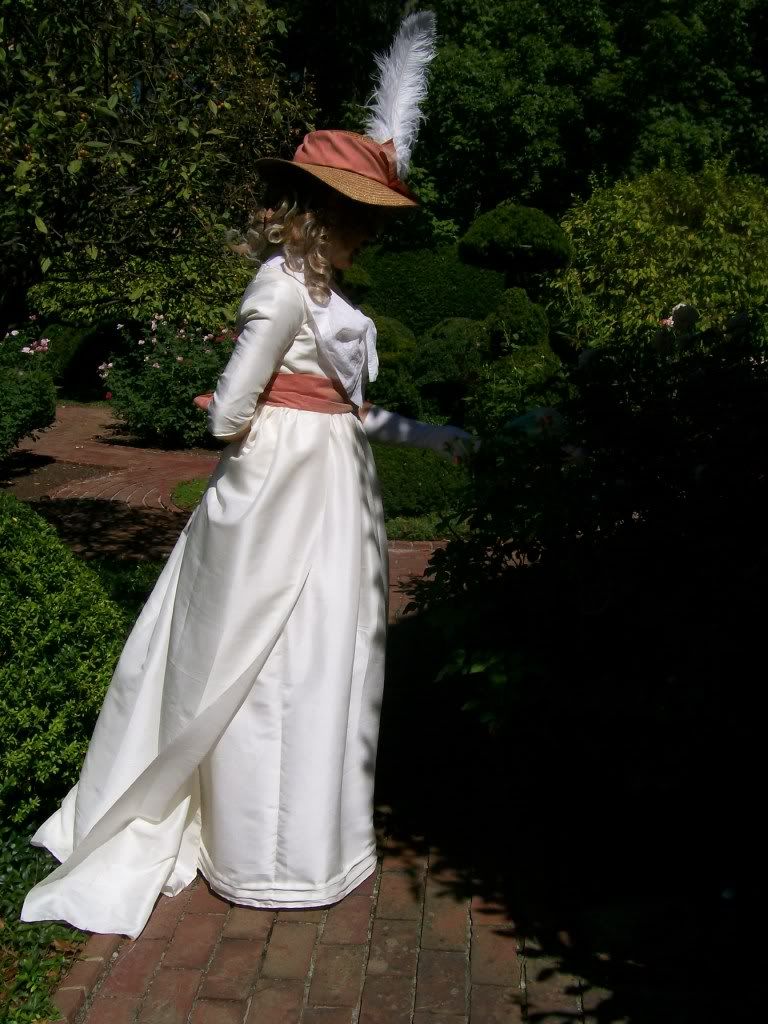 Natalie looks the perfect image of the Georgian lady.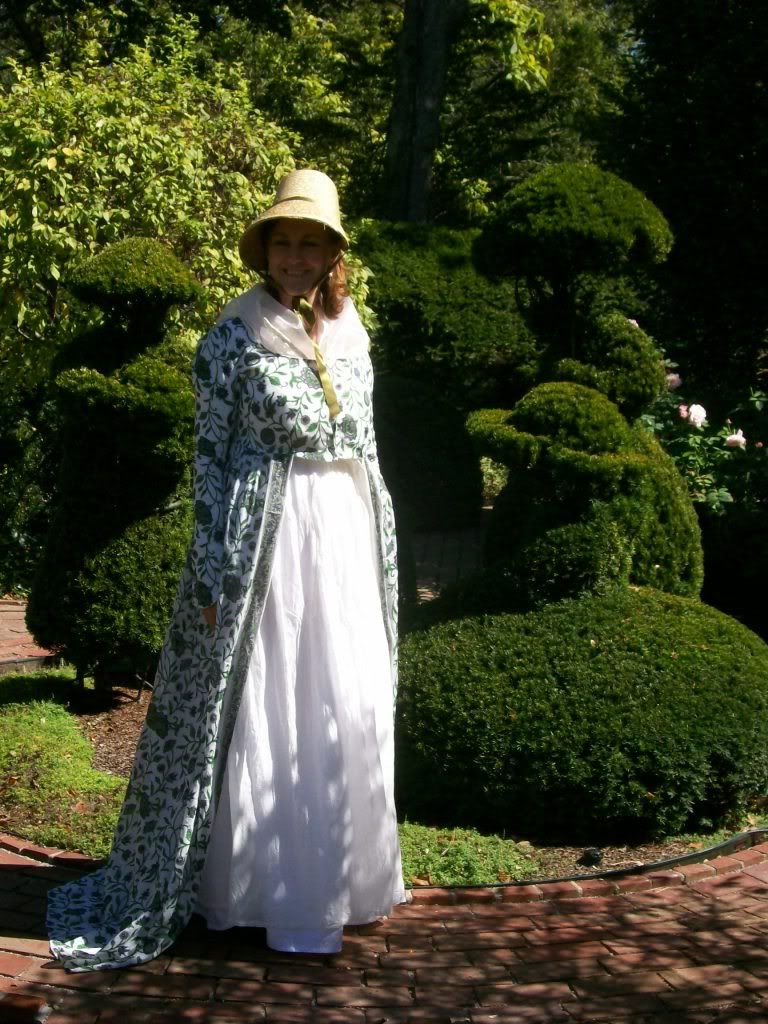 Polly looks lovely in her new bonnet.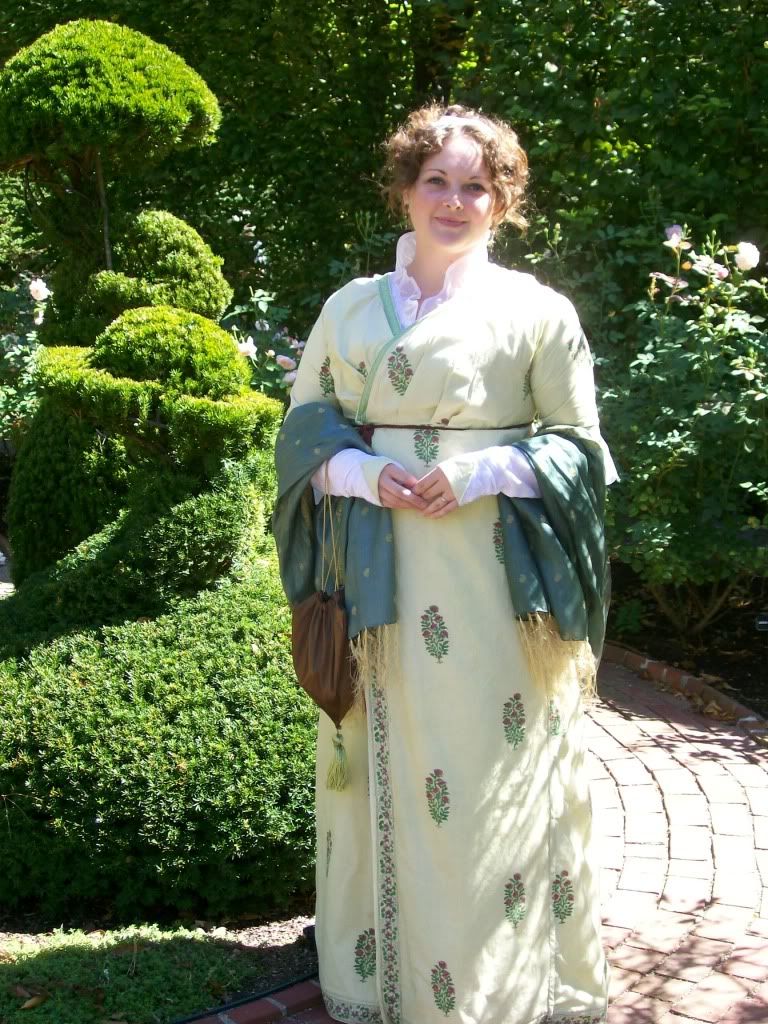 I had a lovely time, but I think it's about time for a new gown...don't you? I'm getting sick of seeing myself in the same old thing.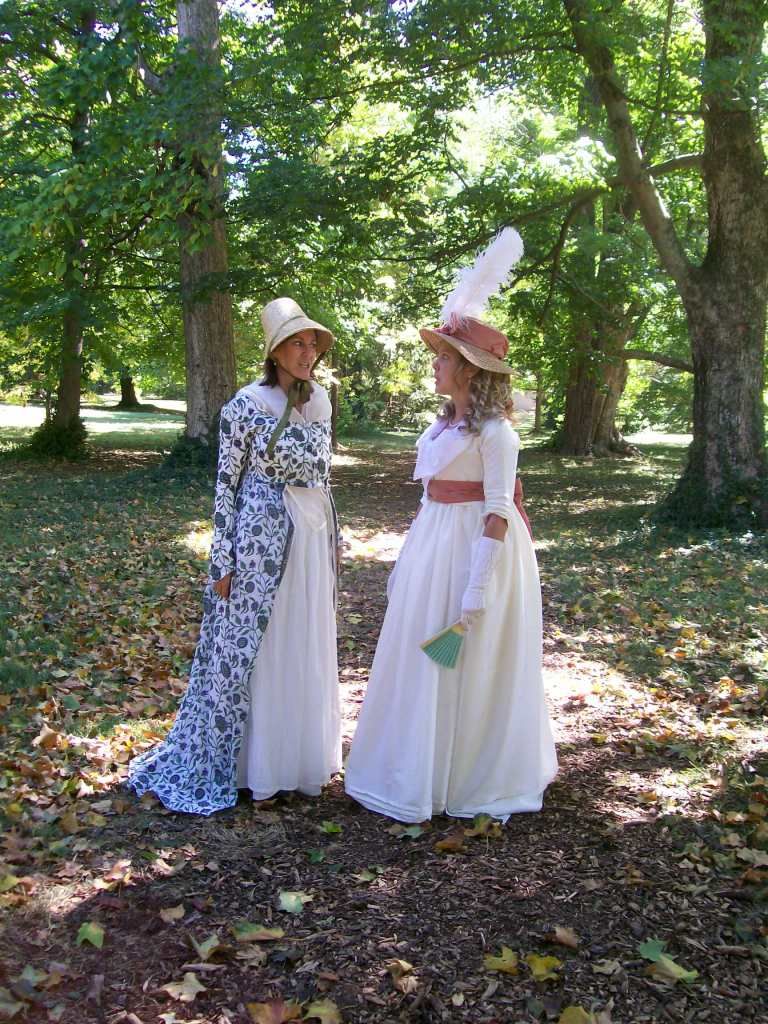 Don't they look like they stepped right out of a painting or a novel? The Ashland grounds were the perfect setting for our day.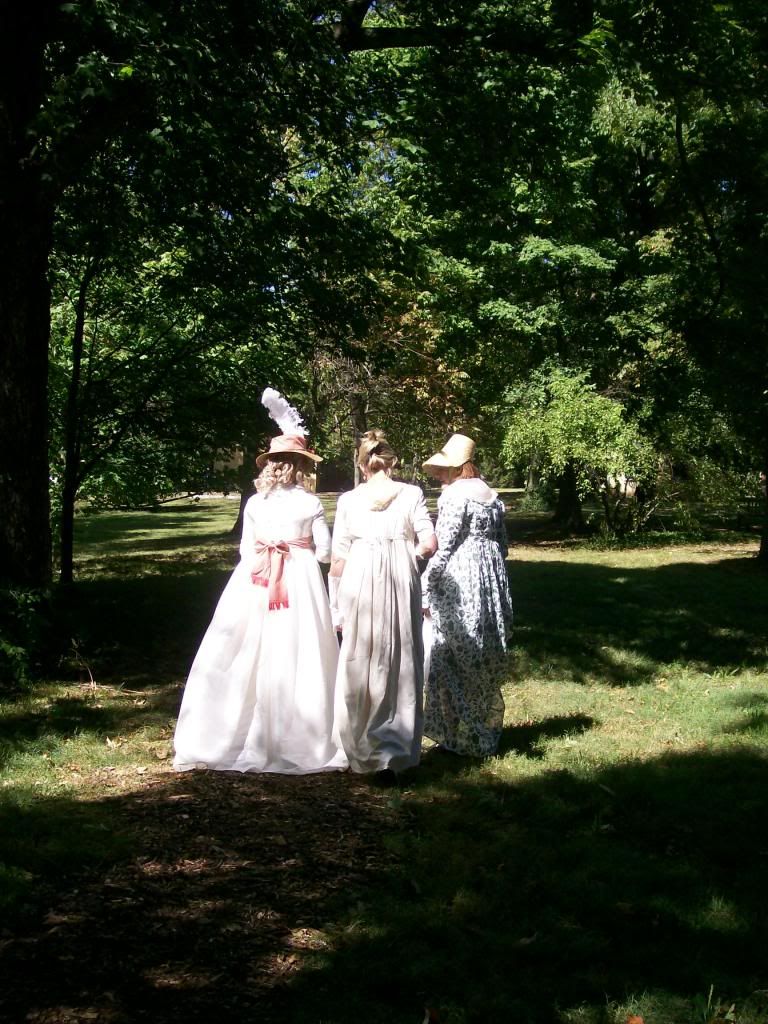 We were approached by some of the Ashland estate directors. They were very interested in our little group, and asked if we might like to join with them and possibly hold an event on the grounds in the near future. There might be a spring event in the works! Exciting stuff!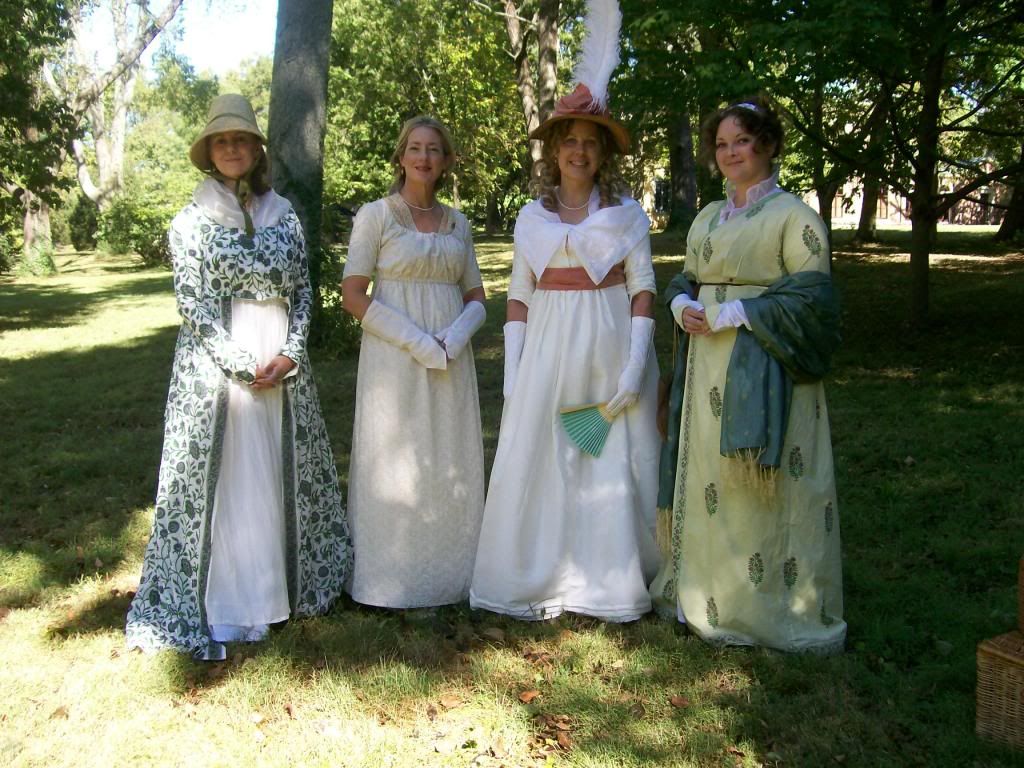 There is nothing so perfect as a day spent with like-minded friends.