Regency Gentleman's Accessories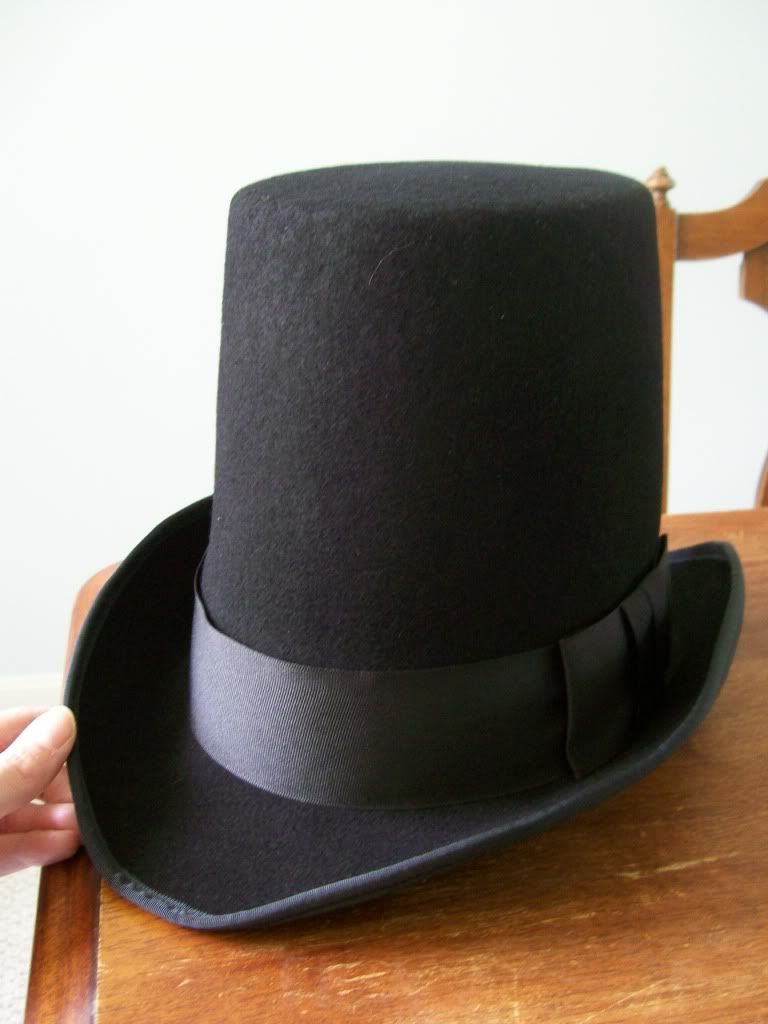 During Jane Austen's time, for a man to go outside the house without a hat, well, it was very nearly the modern day equivalent to walking outside in your underwear. It was, at the very least, disrespectful and uncouth. A couple of months ago, after one year of reenacting without one (shame-shame), Carson finally found himself a hat. We ordered it through
Hat Crafters
. It's the #7 Empire, it's 8" tall, and it tapers in slightly at the top. This style of topper is more specifically made for early Regency, later ones flare out at the top, but we will be using it for any Regency reenacting we do. We can't afford two hats. The topper fits him well. The people at Hat Crafters were lovely to work with. It is slightly wide on him, but that's only because he has a narrow head. We will be putting strips of wool along the inside to fill in that space for now, but the hat should mould to his head after he wears it for a while.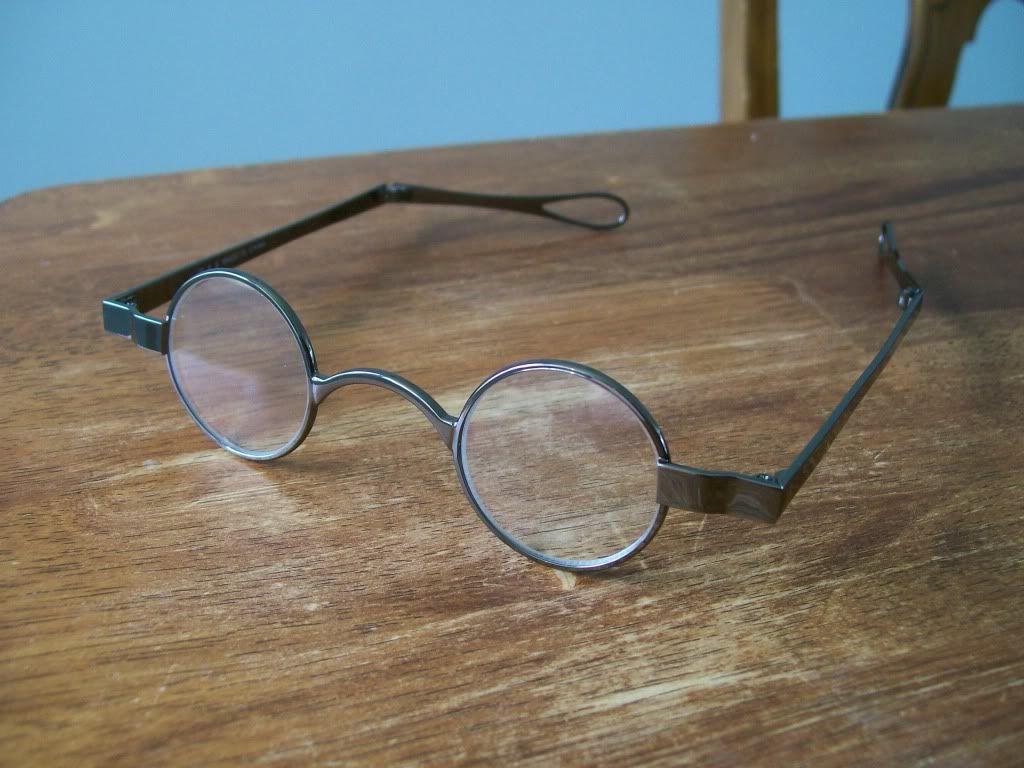 Another accessory that was even more of a necessity than the hat was a pair of period appropriate spectacles. His plastic, black-rimmed modern ones weren't cutting it. We looked around on e-bay for a truly
vintage pair,
but they were priced a bit high for us. In the end, we went with a reproduction pair from
Jas. Townsend.
Thankfully, Carson works for an eye glass company and can get prescription lenses put in them for next to nothing.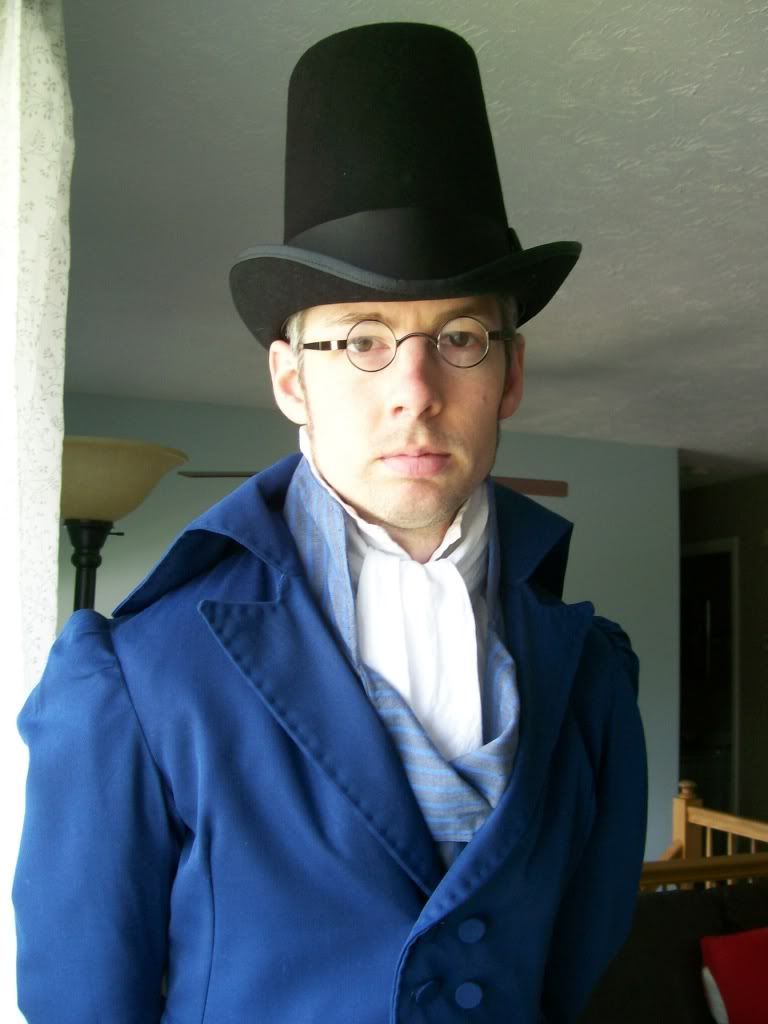 My husband can finally call himself a gentleman....well, in the Regency sense anyway.