Regency Breeches: A Transformation
Last year
at this time, just before the Jane Austen Festival of Louisville, I was in a pinch to get TWO gentleman's outfits done in one month's time. When I say outfits, I mean it....everything from undershirt, to waistcoat, to cravat, to trousers, to frock coat....TWO SETS. Life was a little insane that month, and I was frantically finishing the last bits only a couple of days before the festival. This year, I've decided not to make life so crazy. The white waistcoat my husband is wearing in the above picture will be used at the Grand Ball, and then for the day time, he is using the blue, striped waistcoat that I recently made for the
tutorial
. I wasn't originally going to use it, but it turned out nicely, and looks great with his existing frock coat and trousers.
But...speaking of trousers...I wasn't completely satisfied with how they turned out. They were slightly baggie, and the bottom of the trousers bunched up in Carson's boots. I actually prefer the look of knee breeches, like the ones above, to trousers.
This outfit is very similar to what my husband's outfit looks like. Same color and similar cut frock coat...the breeches are nearly spot on in regards to color...and the fit is exactly what I wanted in my husband's breeches.
I used these breeches as a reference as well. They provided a wonderful close-up look at the button detailing at the knee band.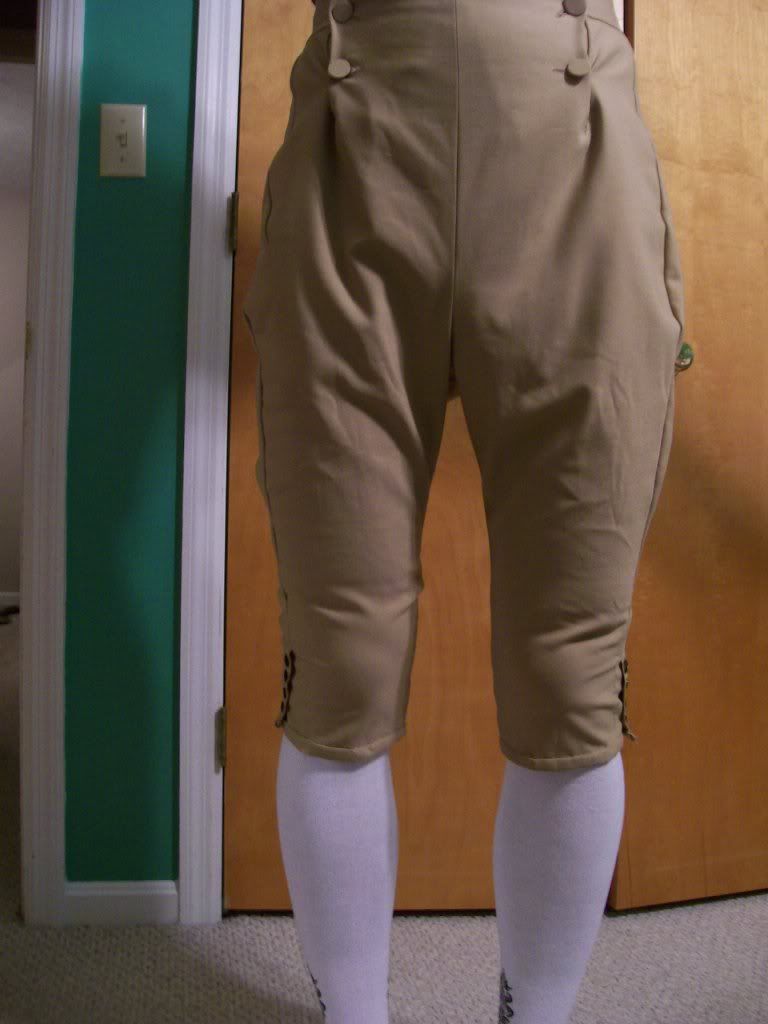 And here are the results.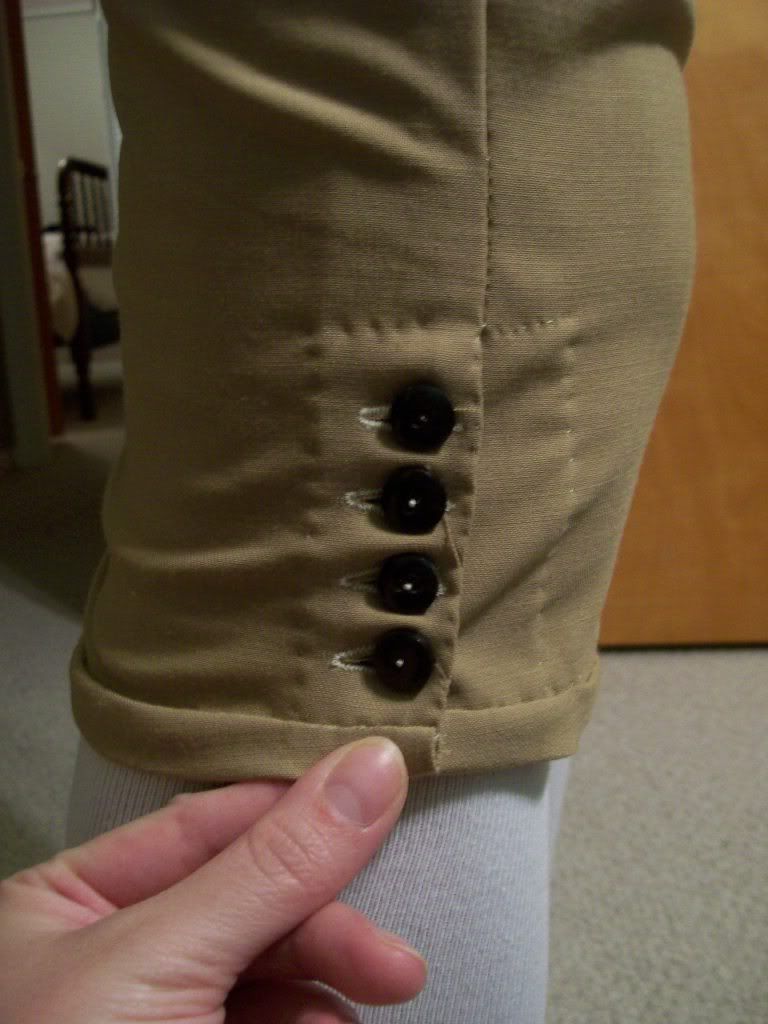 I still have to add in the final button hole on the knee band, and attach a tie to that. As is, they slide up and over part of his knee when he sits down. We don't want that, now do we! The buttons are from
Jas. Townsend.
They are horn buttons.
(And, no, I didn't hand sew the button holes...but I did hand sew the flap, the seams, and the hem.)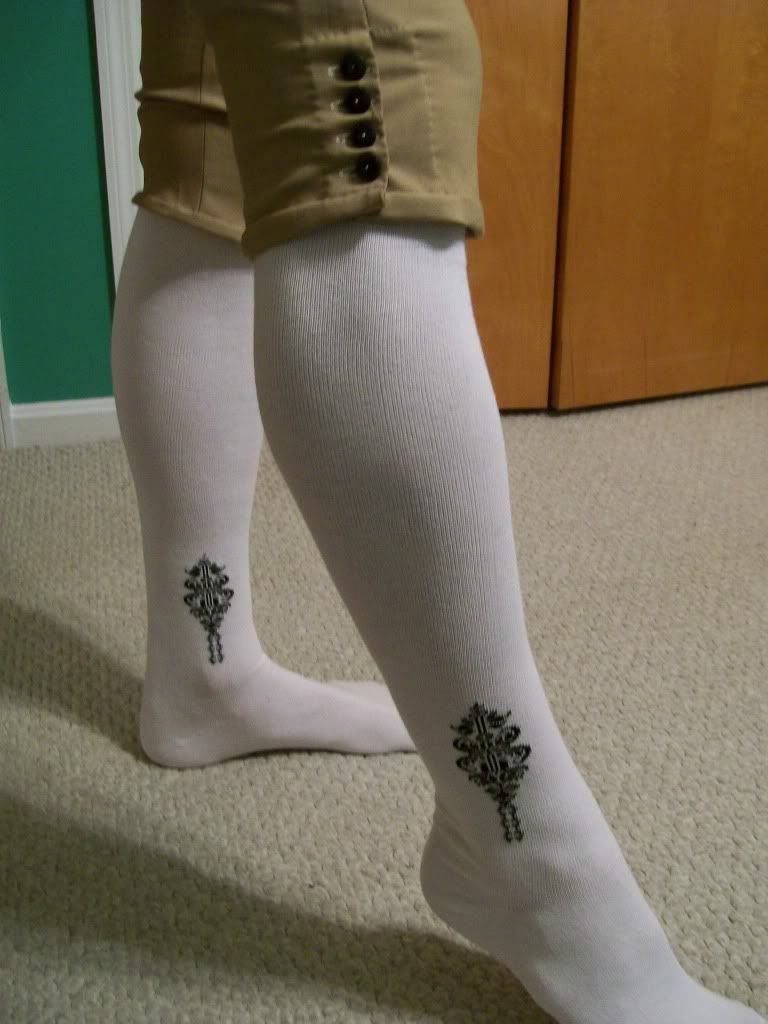 I'm extremely pleased with the over-all look....and the look of my husband's "well turned calf."
(Check out those clocked stockings!)