Green 1920's Gown: And A Photoshop Experiment
Last week, I was browsing a lovely vintage and antique clothing site called
Woodland Farms Vintage
and I came across the above green frock. The site says it's 1930's, but if it is, then it's VERY EARLY 30's, because it still has the low waist of the 1920's. I've always been fascinated by the 20's and 30's, but my figure has always been a little too feminine and curvy to successfully pull off the styles of the 20's. So, until now, I hadn't even considered making anything from that decade. But, the lovely green color of the dress above changed my mind. At the end of the school year, I was given a gift card from one of my students to a local fabric store. So, I thought it was about time I use the card. I couldn't afford silk (I also thought it would be too dressy for every day wear), and I don't like synthetic silks, so, instead, I bought some linen/rayon blend fabric that was on sale. It's a gorgeous color!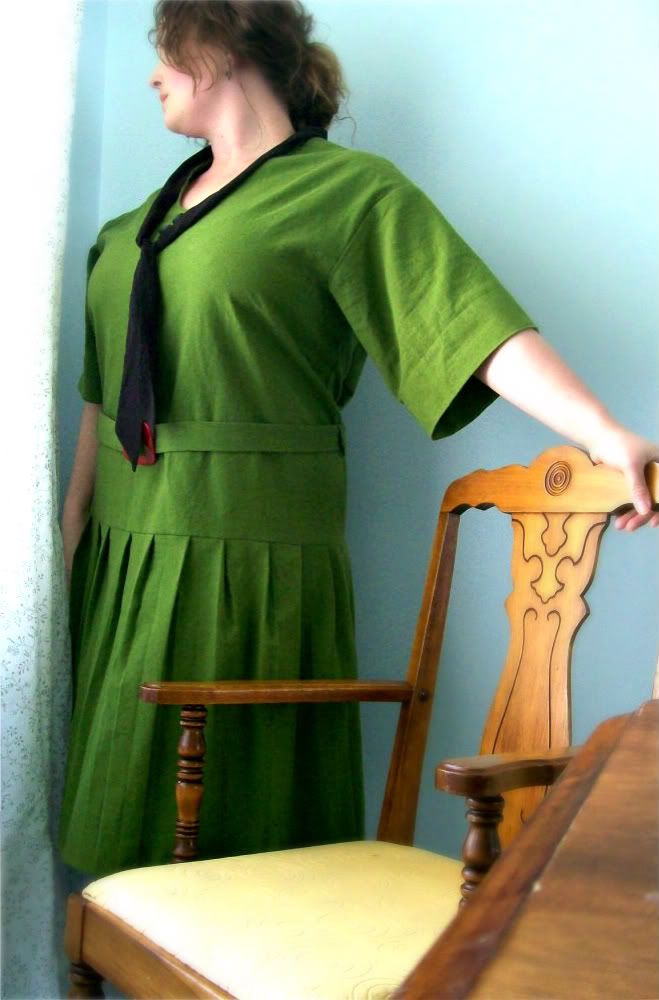 My dress doesn't drape as nicely as the silk one above, and I didn't copy it exactly...it's more of an inspiration dress. I'm still not convinced I look all that fabulous in 20's dress...to put it bluntly, I'm not flat chested enough. But it was a fun project to try anyway.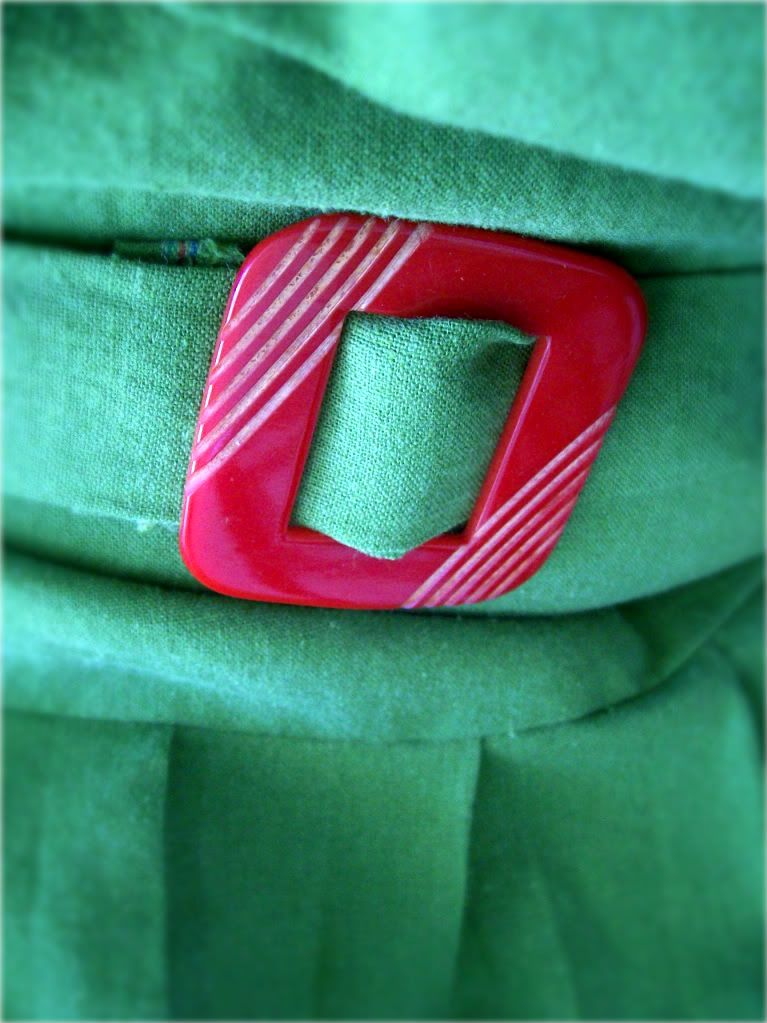 I used what I had on hand to trim my dress....no gorgeous lace, or sequin applique, but I did have a deco belt buckle in my stash. (The color of the fabric is a bit distorted in this image. It's not this teal in real life.)
The funny thing is, after I started making this dress, Lauren, over at
American Duchess
put up a couple of
posts
about 1920's photography. So, being in the 20's mood already, I decided to experiment with some pictures of me in my deco garb. Here they are...some look more deco than others...but oh well...enjoy anyway!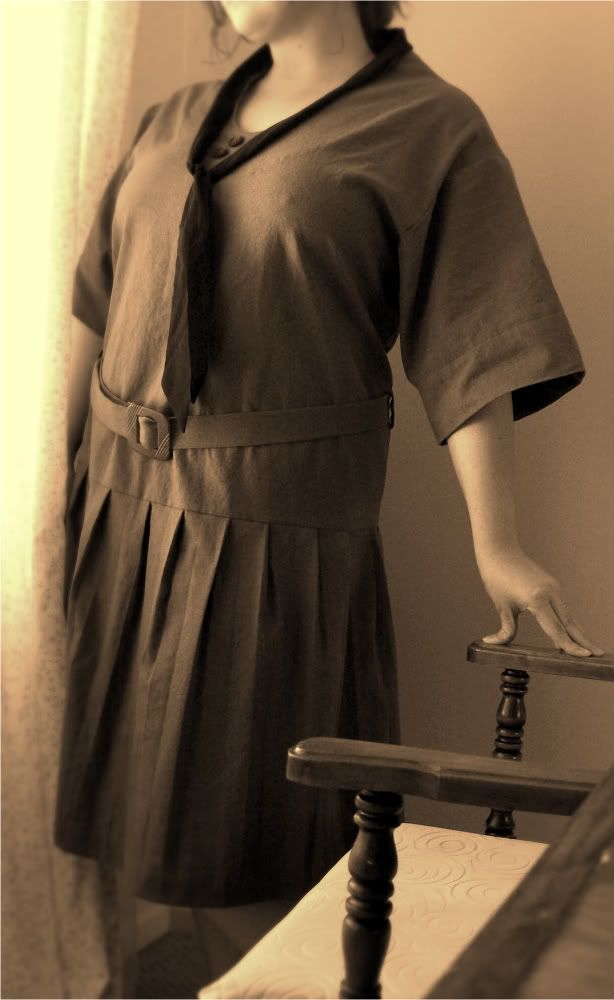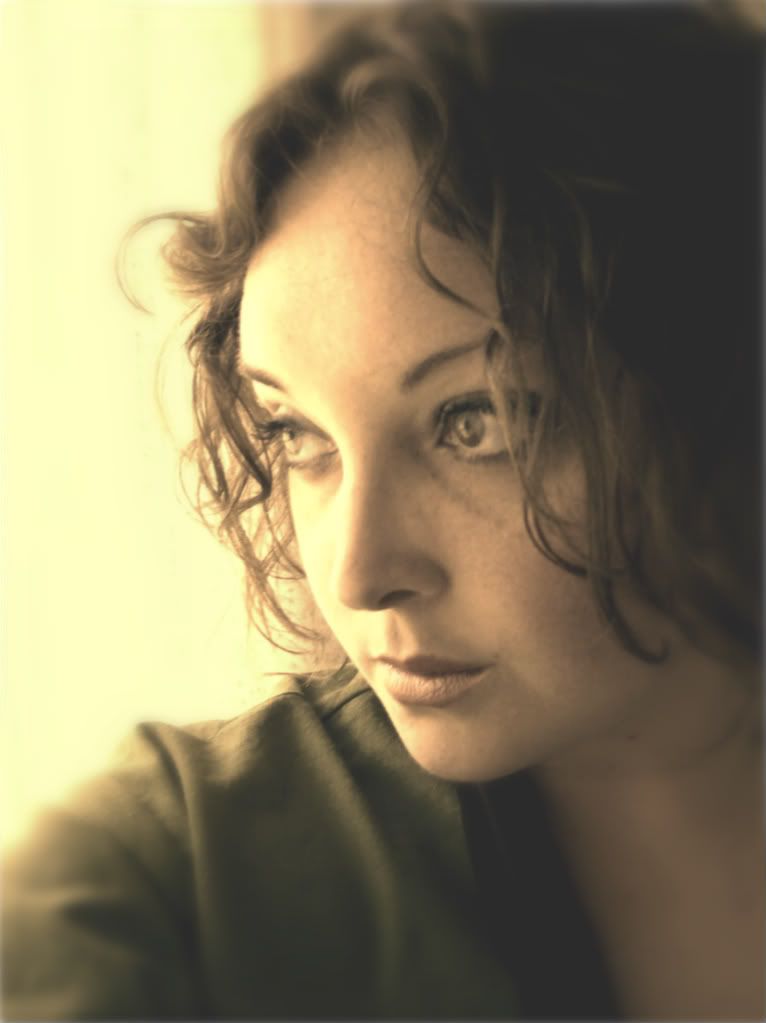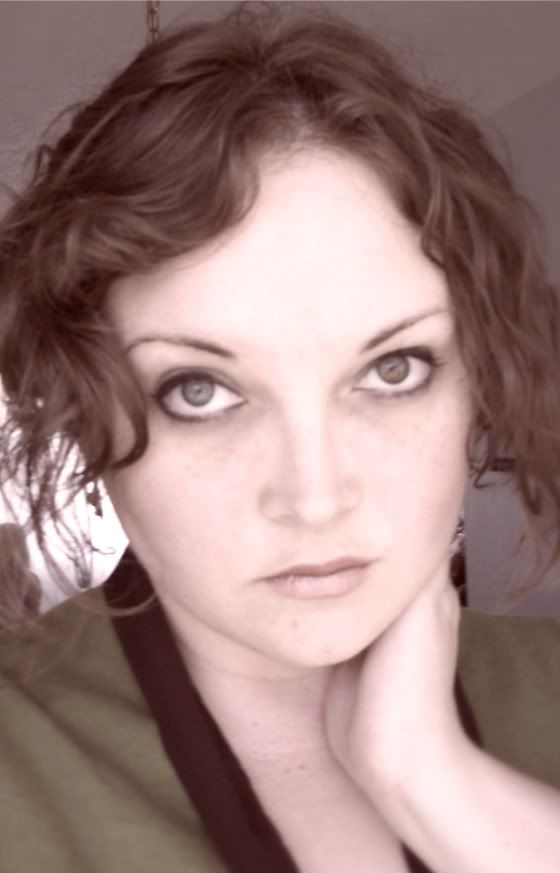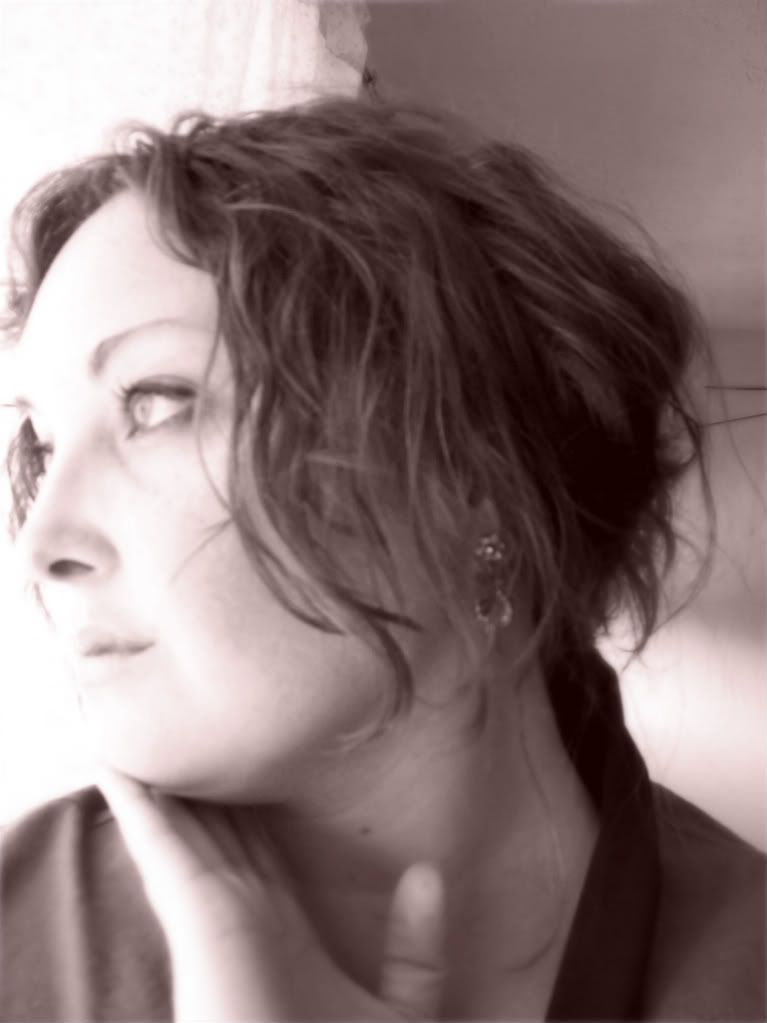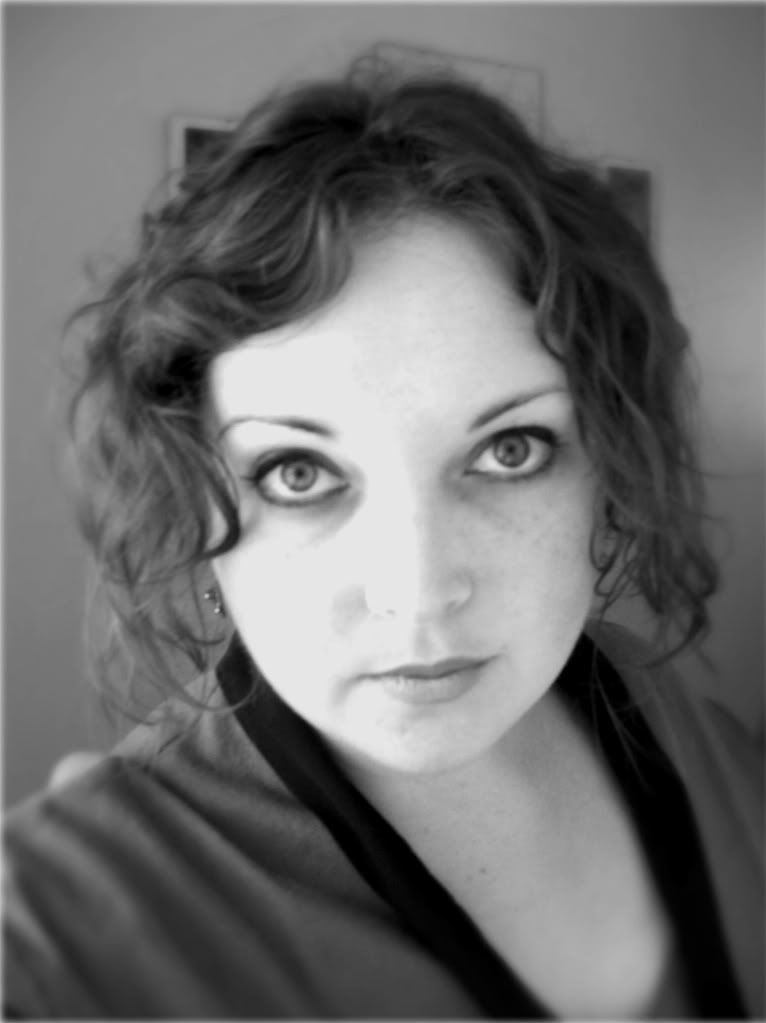 This one's my favorite...it looks the most like Hollywood 20's to me, with the high contrast, and big, dark eyes. All it's missing is the black backdrop.