Jane's Debut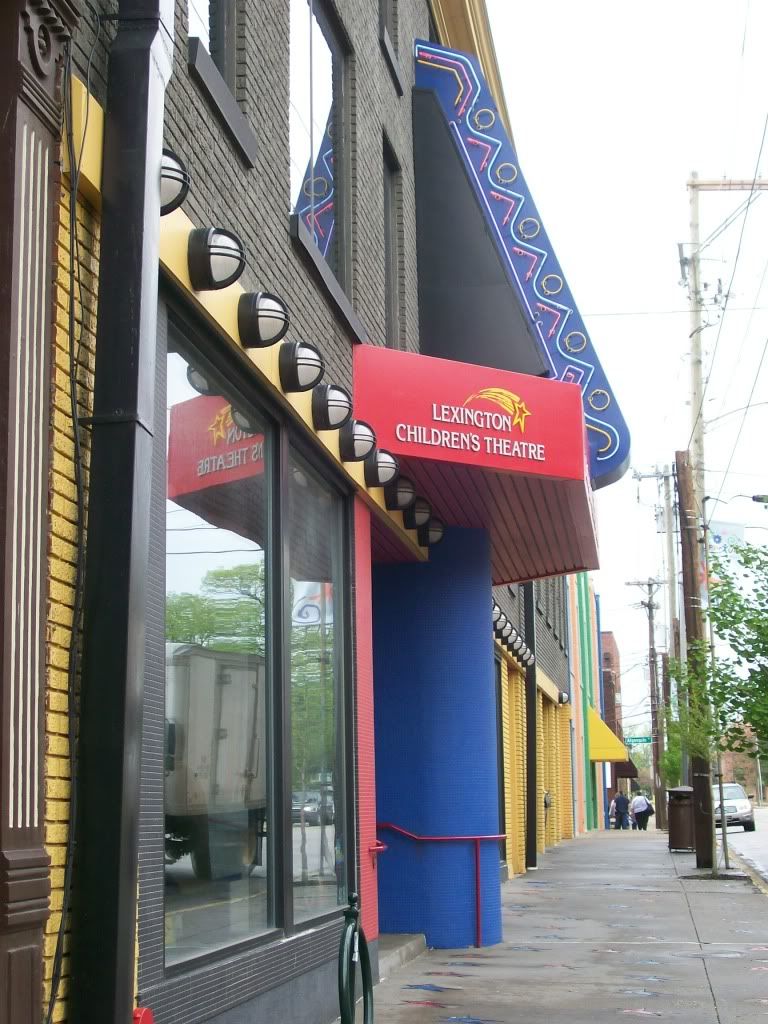 Over the past 6 weeks, Jane has been taking theater classes at the Lexington Children's
Theater.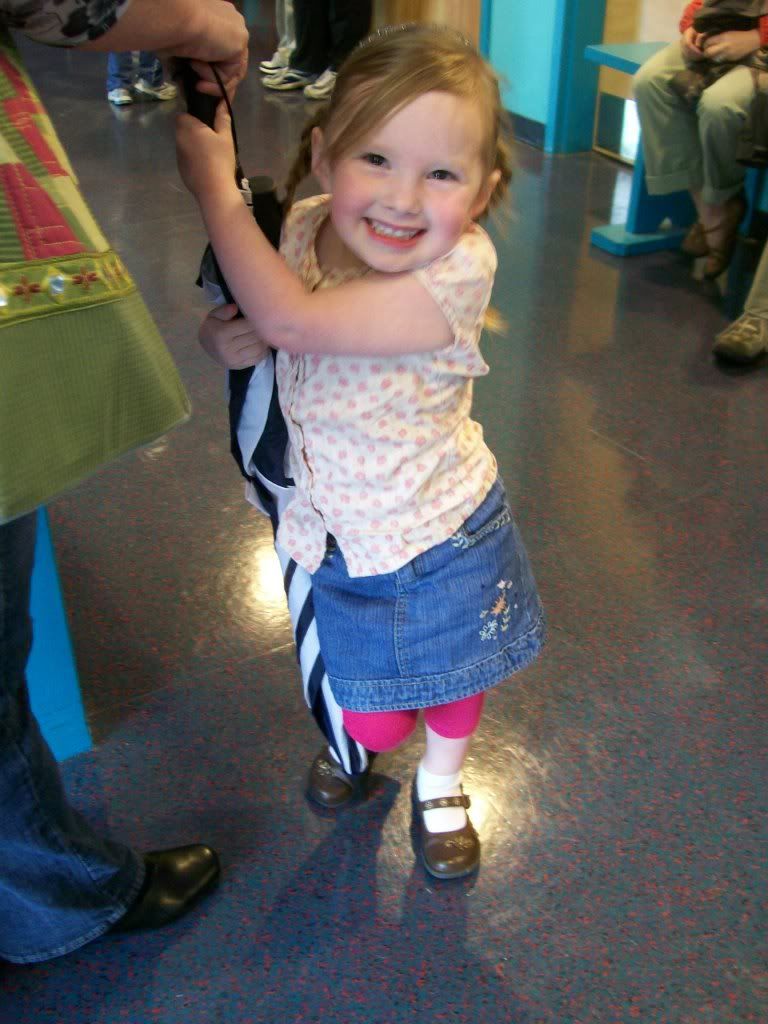 Friday night, Jane had her debut. She was clingy and nervous when we arrived, but excited all the same. She got to perform for not only me and her daddy, but more importantly for the famous Papa, Nana, and uncle Brian.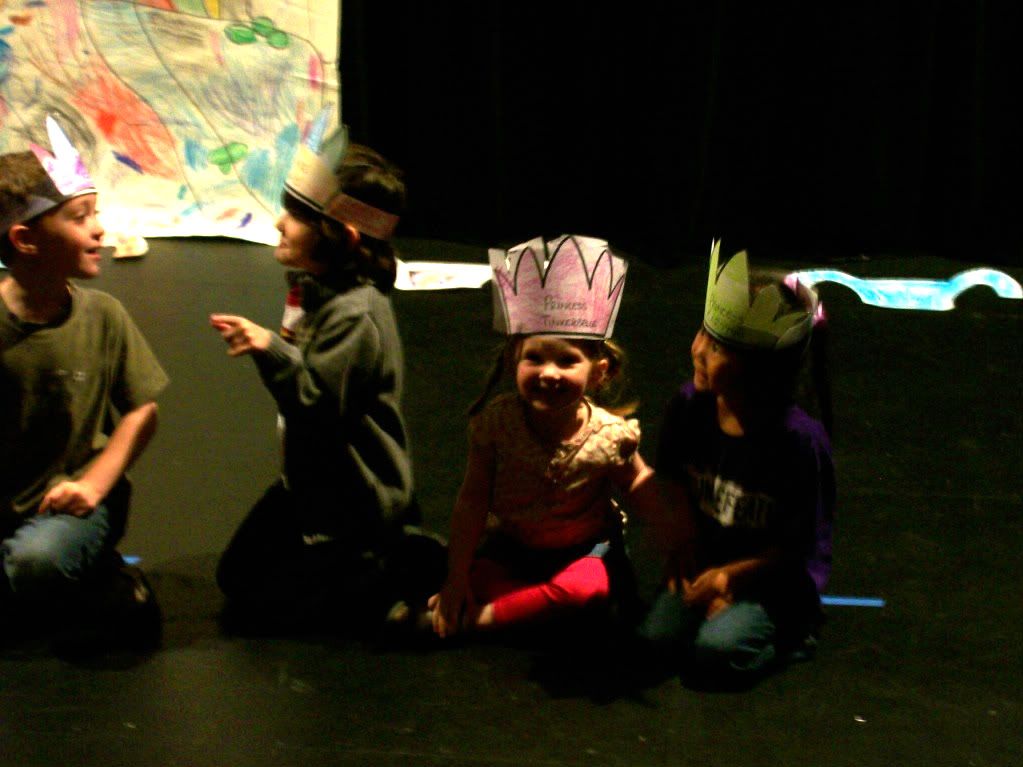 The lighting was horribly dark, so I didn't get any 'good' pictures, but here she is just before she started the show.
(In fact, I didn't get many pictures at all....wouldn't you know it, my camera died about 5 minutes into the show.)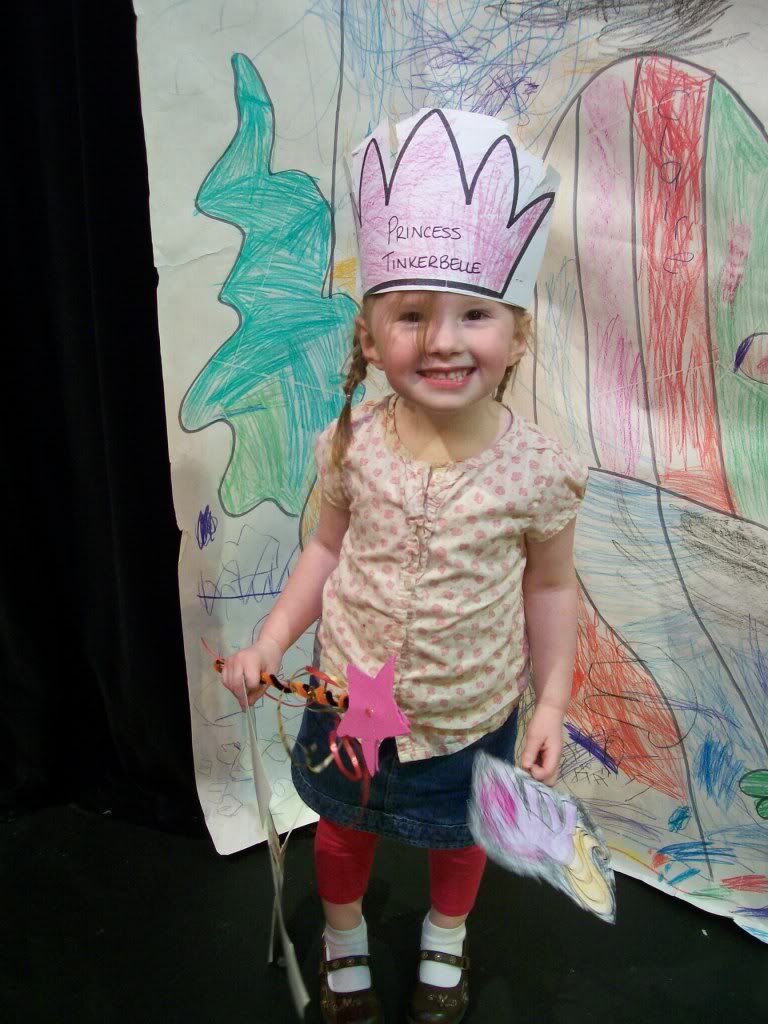 And here she is as proud as a peacock with all of her 'props'. They performed (with help from their wonderful teacher) a rendition of "
Once
Upon a Cool Motorcycle Dude." A story about a prince(ss) (um...motorcycle dude(tte)) who defeats an evil troll and rescues his(her) true love. They try many different ways to defeat the troll...a staring contest....thumb wrestling...a dance off...but in the end, the troll is defeated when the hero hides under a magic, golden blanket that makes him(her) invisible, and they laugh the troll off of a cliff.
Here's a bit of the warm-ups the kiddos did, just before the play began (and just before my camera died). Again, the lighting is terrible, but it was so much fun to watch her thrive at this. She enjoyed the classes so much, that we've enrolled her in a couple of theater summer camps. If you have any little ones, I would highly recommend you search out programs like this one near you. Their confidence, creativity and imagination will grow leaps and bounds. Jane's did.