Swing Dress: Final Update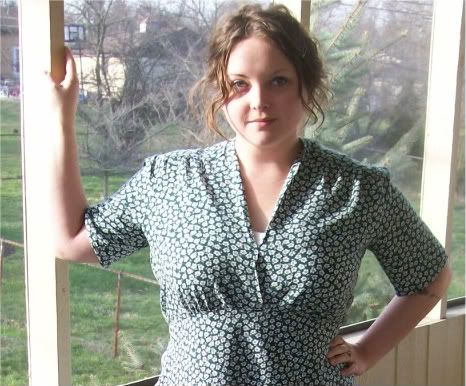 It's over. The Swing Dress Sew Along at Casey's Elegant-Musings has finally come to an end.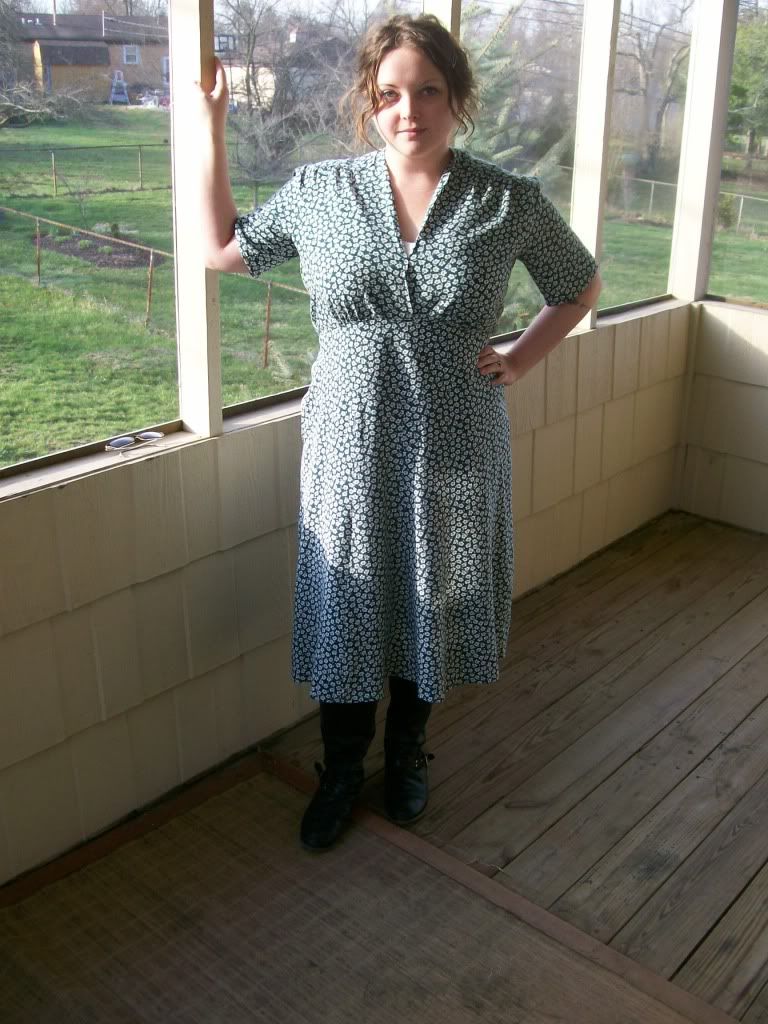 Even though I made a mock-up, I did have one issue with the fit of this dress. The skirt was extremely long...at least on my short
(and slightly stocky)
frame, the original mock-up skirt came down almost to my ankles. I chopped three inches off of the mock up, which was made of cheap, heavy cotton, and it looked ok, hitting right at my knees. I guess I should have taken into account the drape of the different types of fabrics, because once made up in the rayon, it sagged a good two to three inches below my knees. How did this happen???? As you can see in this picture, the skirt part of the dress nearly swallows up my legs. I plan on definitely going back and taking up the hem. Sheesh....I really do not like re-doing things.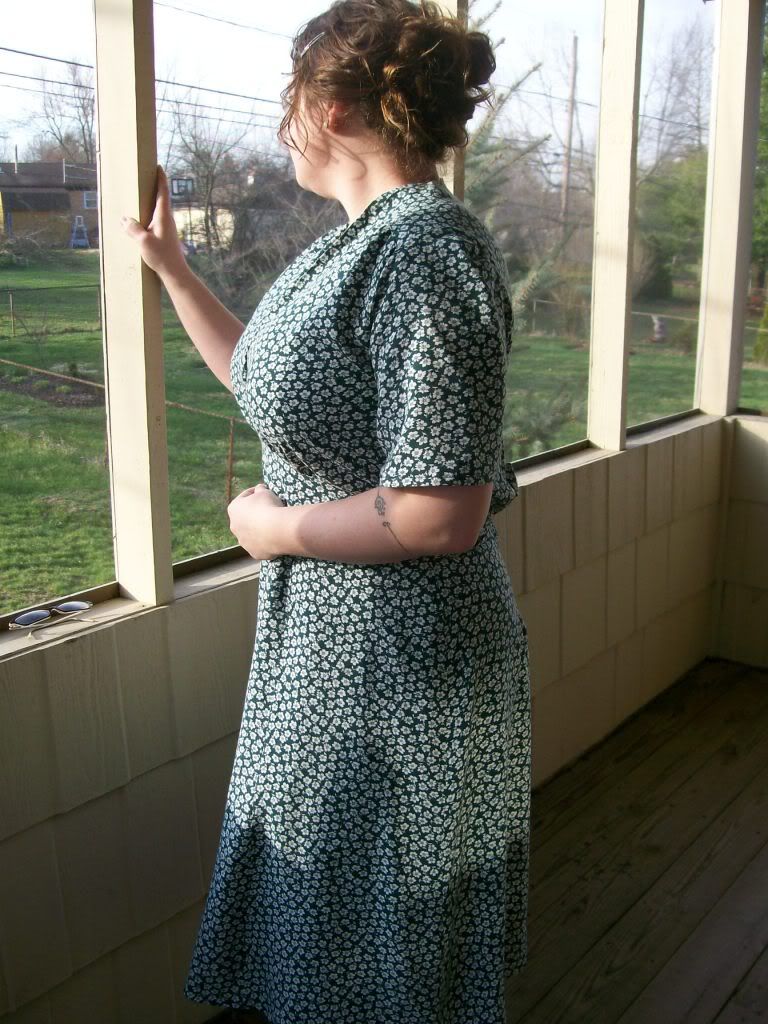 In the end, though, I am happy with the fabric choice, and I really like the fit of the top half of the dress. It's a comfortable dress, and it could be worn daily and casually. Right now, I will pair it with a sweater and heels, or boots. In the summer, it will be a cool choice and look lovely with flats or sandals. The pattern would also be sweet made up in an interlined, semi-sheer black voile. This would dress it up quite a bit, and be a cute option for weddings or semi-formal events
(not that I go to a lot of them, but one can always hope.)
If you are interested in making your own Swing Dress, check out the pattern at Sense-and-Sensibility.
Oh...and...um...in honor of the finished Swing Dress, I'm posting some pictures of my Grandma Louise from the 30's, 40's and 50's.
1930's
1940's
1950's
(My grandpa was pretty handsome too, if I must say.)
She's lovely, isn't she! She's gone through so much in her life time, and she's such a strong, beautiful woman. She's an inspiration to me.
(I love you, Mammaw!)
Here's a slide show birthday tribute that my family made for her a few years ago. I wanted to just show a few of the pictures as stills, but couldn't figure out how to do that. So, enjoy the whole slide show instead.