Regency Stays: Update #2, Final Update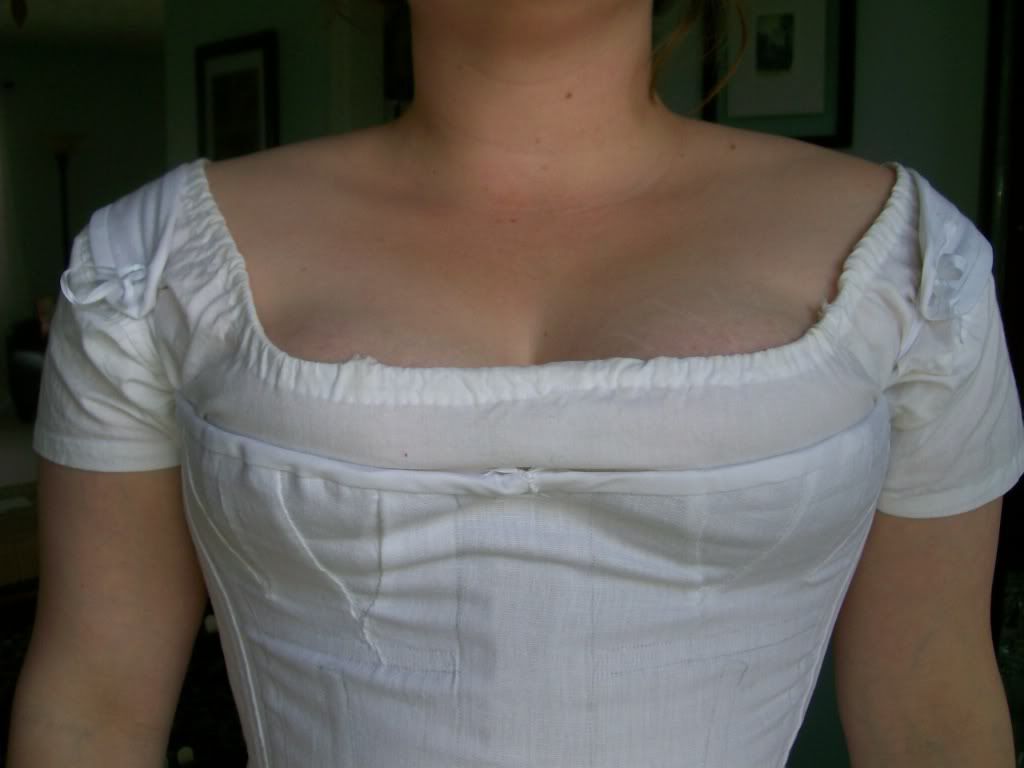 30+ hand sewn (and badly done) eyelets later, and I've at long last finished my Regency Stays.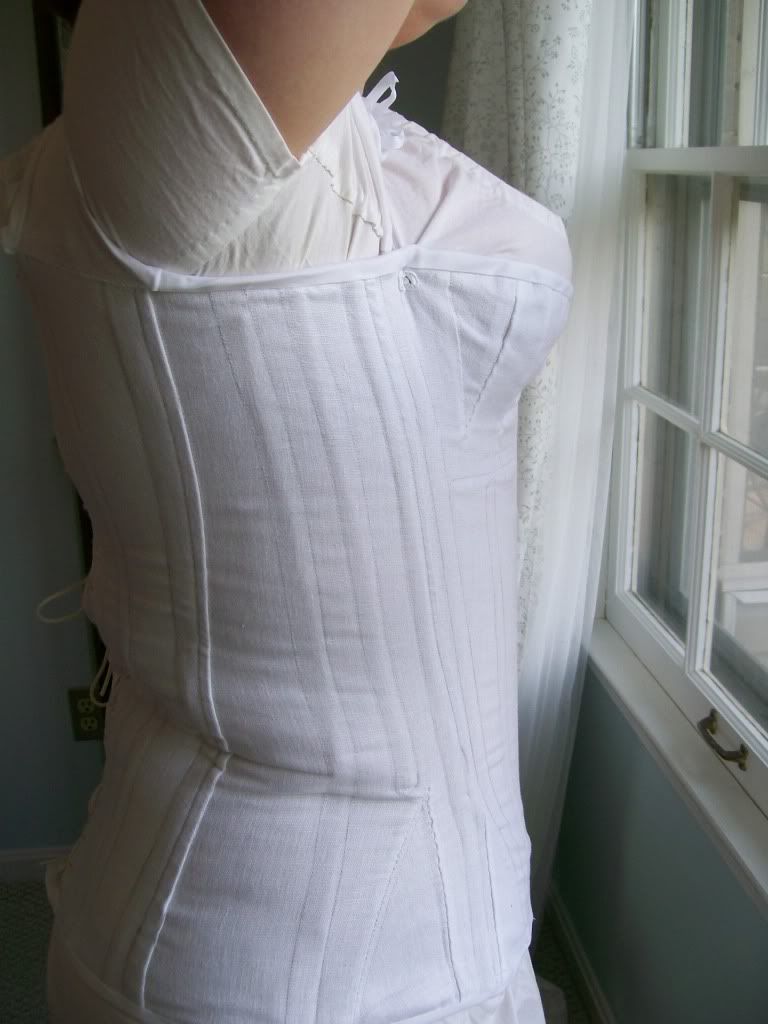 Except for the large wooden busk, running the length of my torso in the front, that prevents me from bending in the middle, they aren't uncomfortable.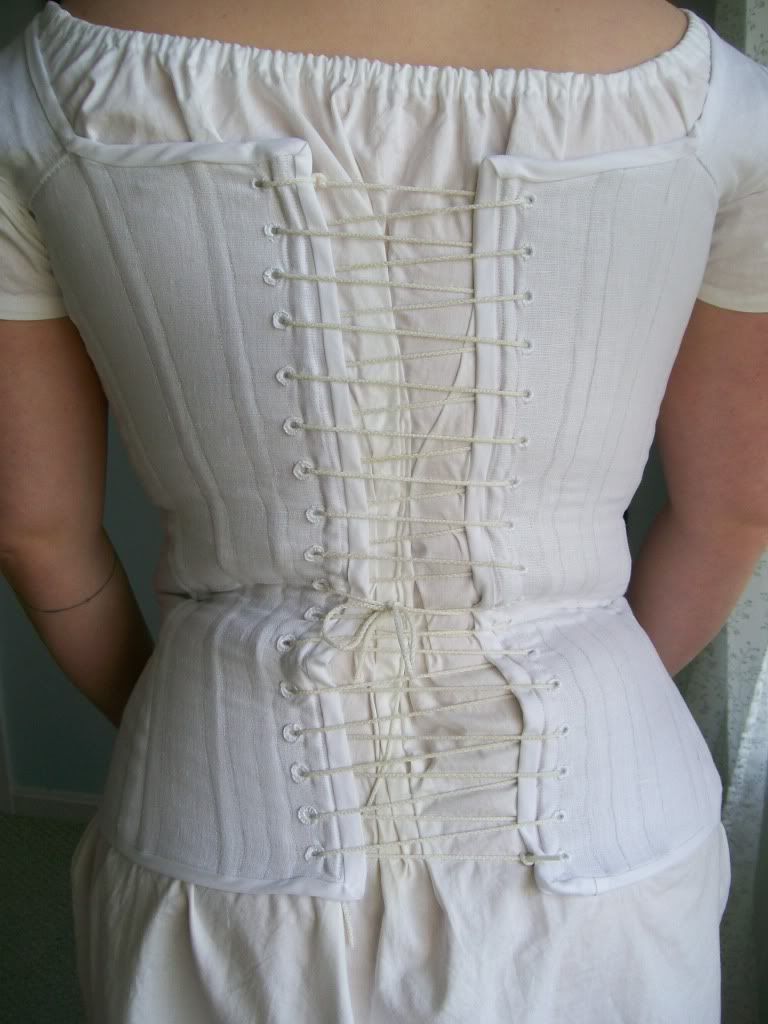 I'm having a little bit of a lacing issue, and am talking to experienced seamstresses about this folding over, or creased issue that you see in the above picture. I'm not sure if it is because the plastic boning I used isn't strong enough, or if it is the fact that my husband was the one that laced them...it's not like he does this for a living.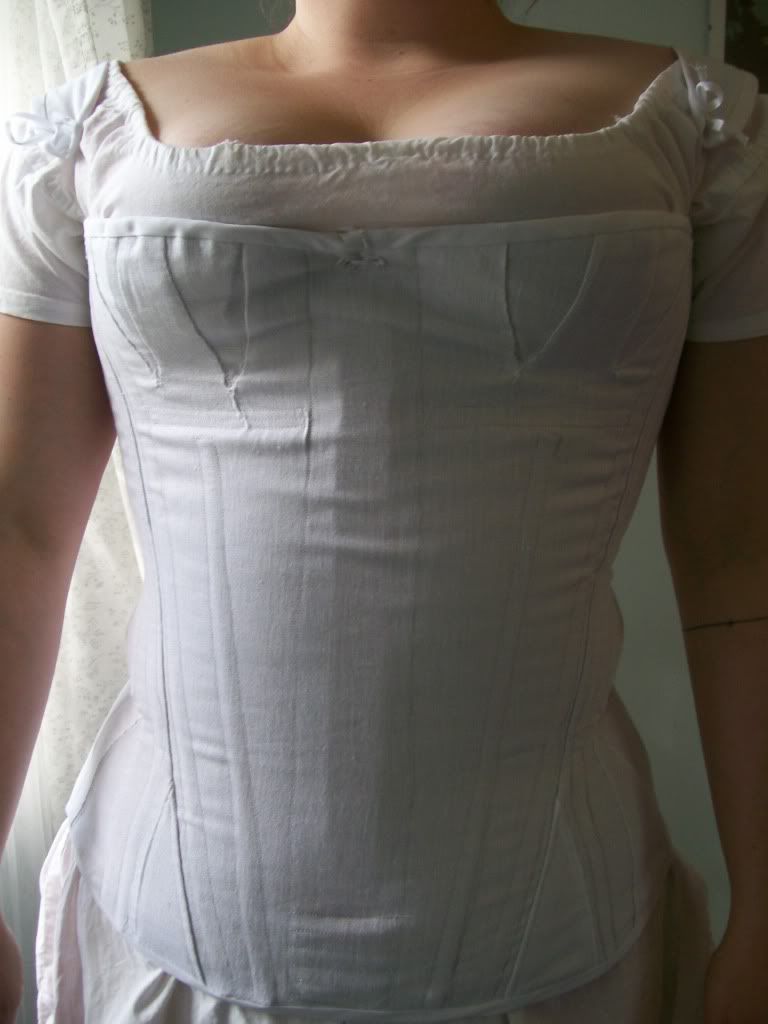 I'm always a little hesitant to show pictures of myself in my 'undergarments', but then I remind myself that I am more fully clothed in this underwear than most modern people are in their normal summer outfits. (and have you seen what they wear at the pool/beach?) This thought comforts me.... :-)
Anyway, I am now ready to re-do a petticoat that I made (badly) last year. The plans for my white gown are in the works, and I will post more on that later.