Regency Stays: Revisited; Last time...I promise.
After ordering Steel Boning from
Corsetmaking.com,
(which was, ironically, cheaper than the plastic boning that I originally bought from Joann's Fabric hoping to save some money) I am, at last, happy with the look and fit of my Stays. No more buckling and creasing. The difference is like night and day, and they feel like a second skin.
Before Front: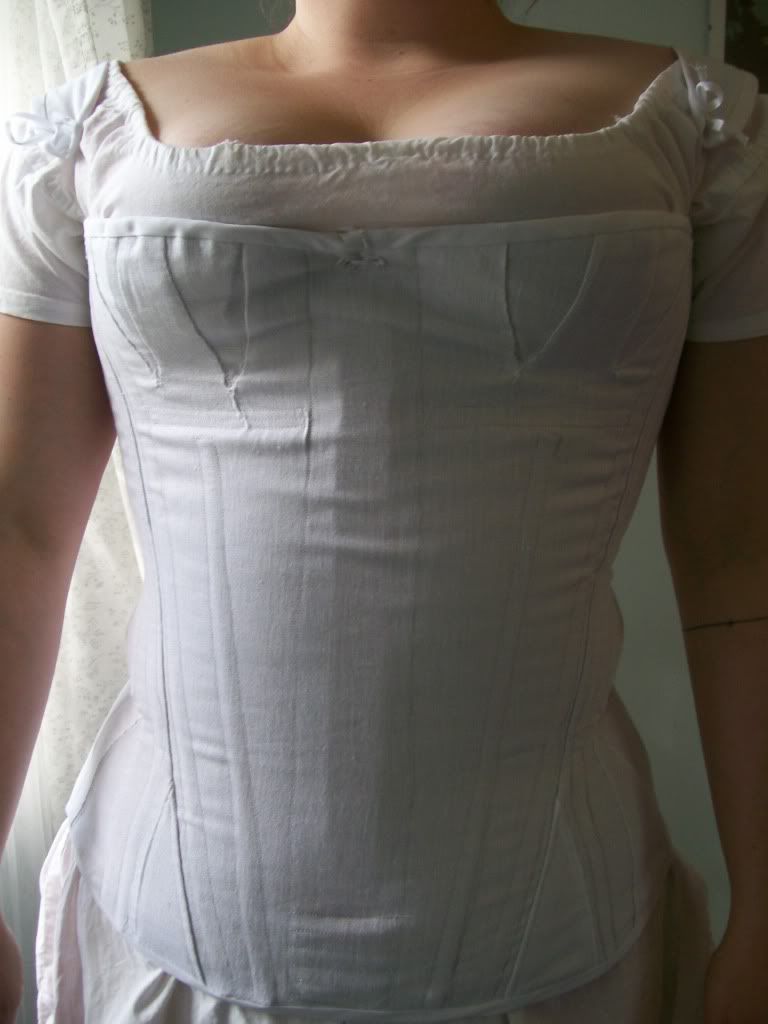 After Front: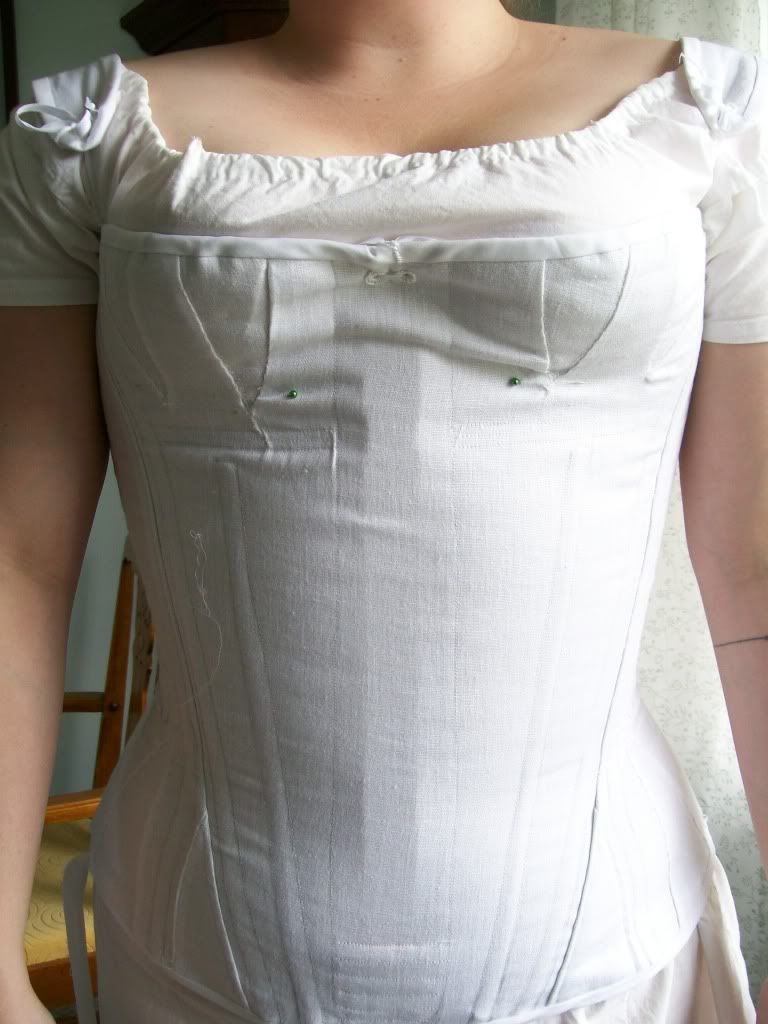 Before Side: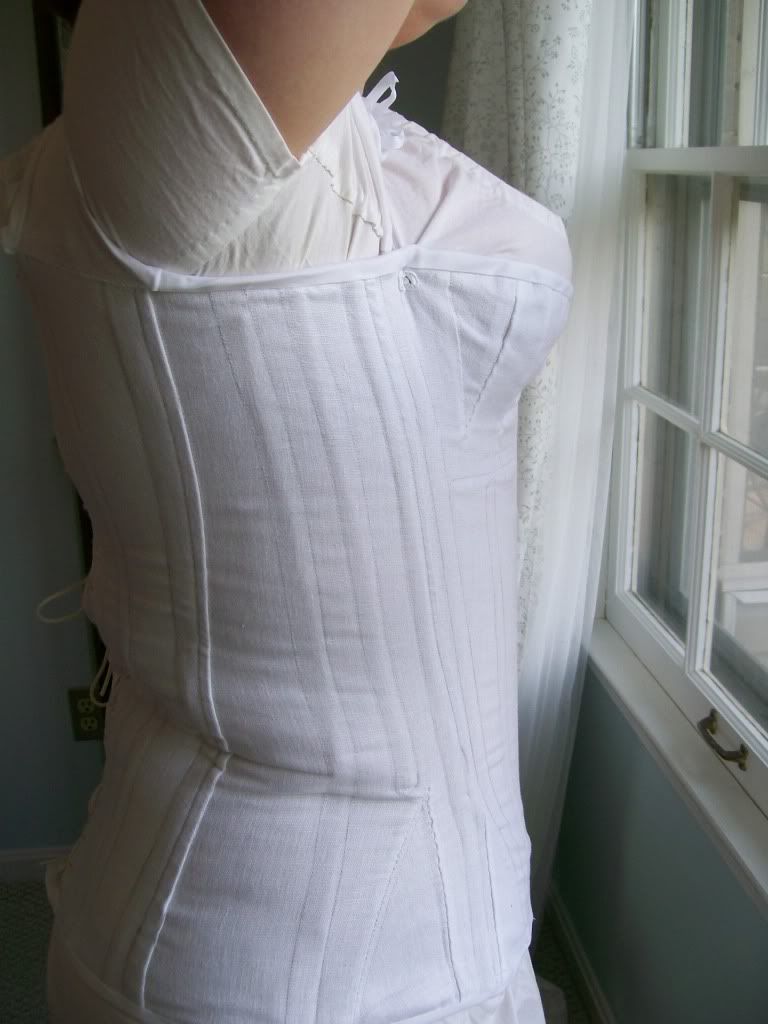 After Side: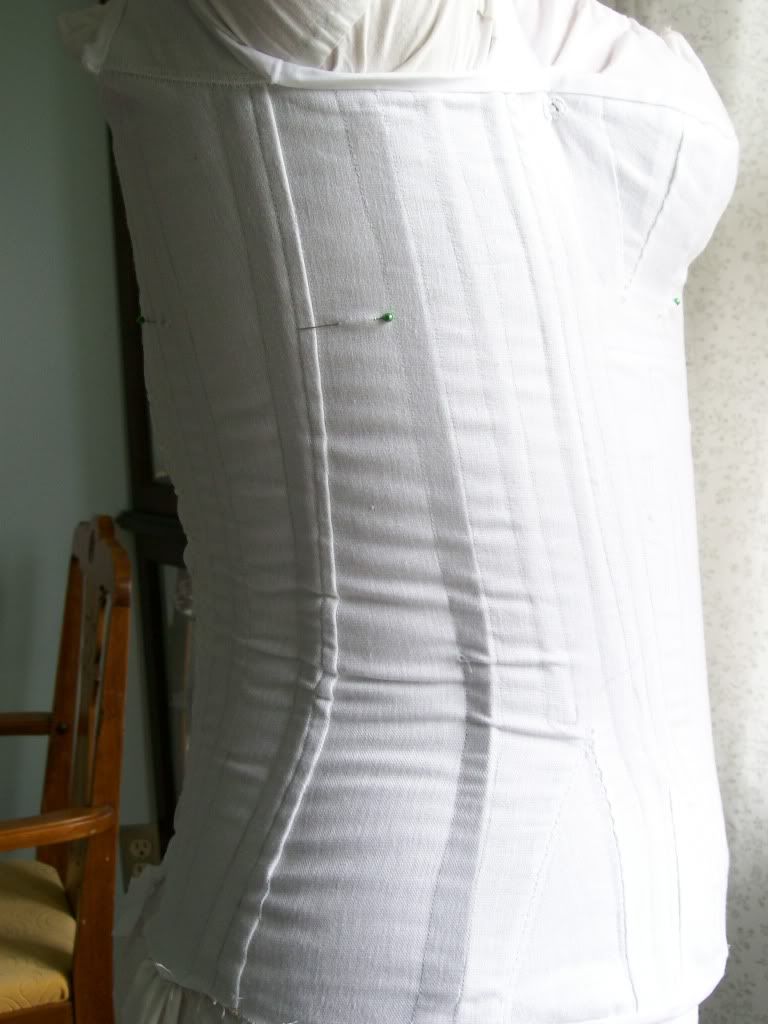 Before Back: (and here's where it makes a BIG difference)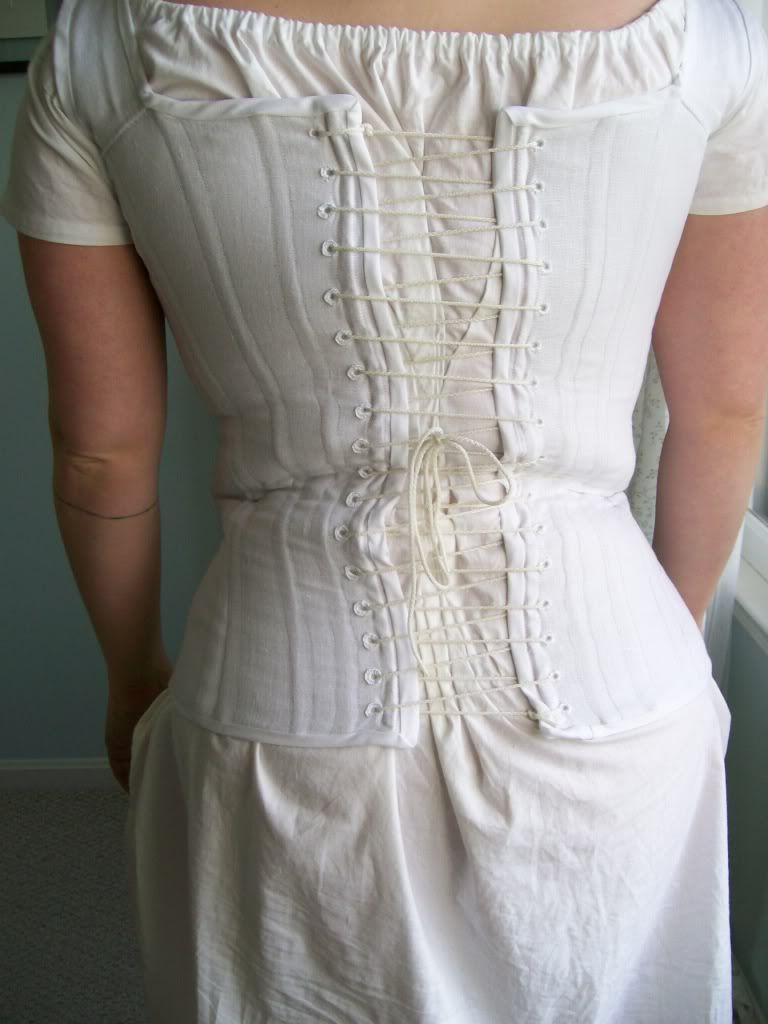 After Back: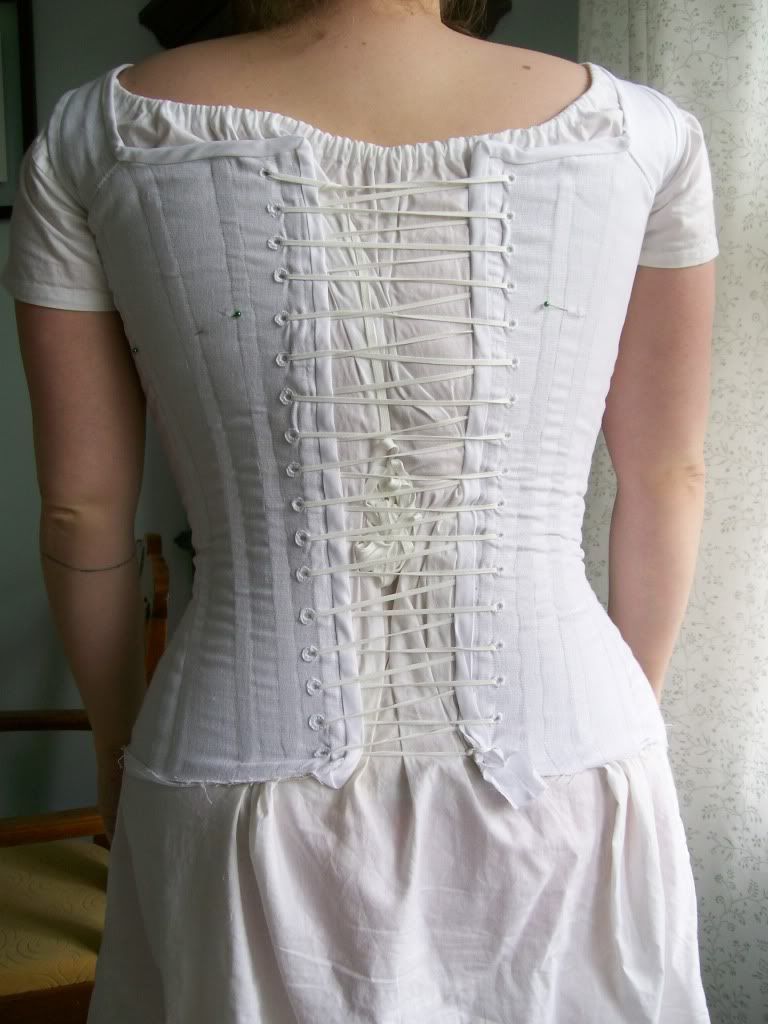 If I was pleased with my stays before, I am ecstatic now! Steel boning is a miracle, and I will NEVER (repeat: NEVER) buy plastic boning again. Lesson learned.