Accessories for the 7th Annual Jane Austen Festival
The 7th annual
Jane Austen Festival of Louisville, KY
is about to begin...only two more days! I'm a little overly excited this year because the weather promises to be more forgiving. I do hope many of you will be able to join in on the fun. If you see me there, feel free to say hello.
To finish off my outfit for the festival, I decided to post my accessories. Some items are new, others are old. Nothing is actually from the Regency era, of course, but rather is replicated in the style of Regency accessories.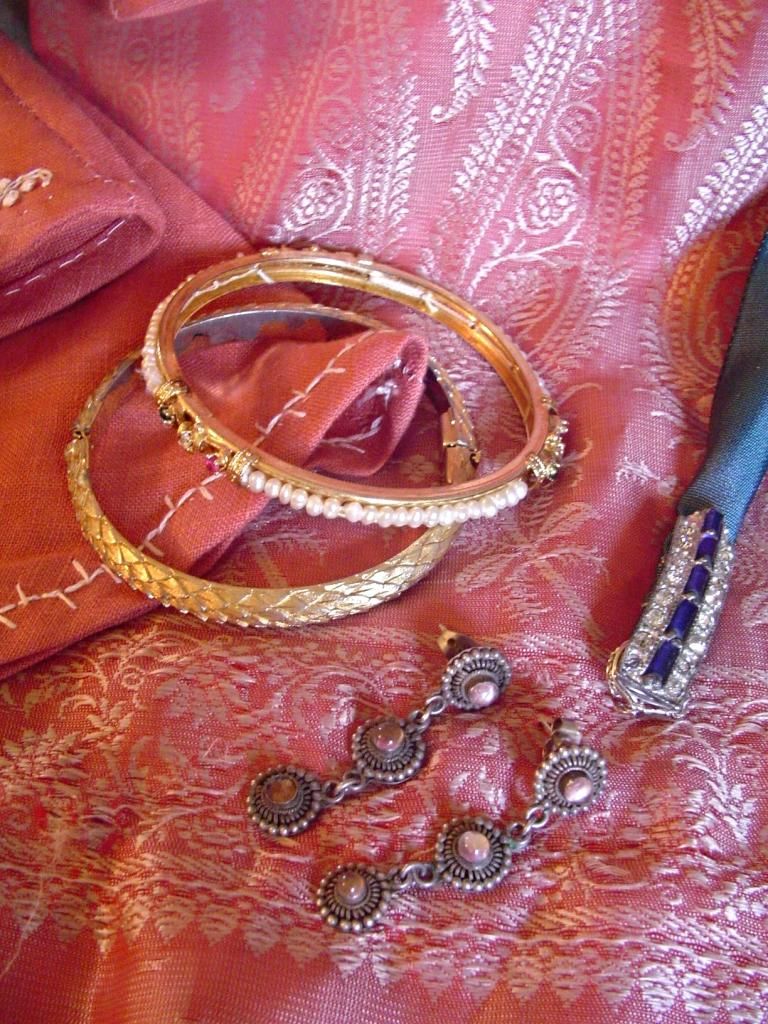 I purchased the earrings about 12 years ago in Italy near Pompeii. They are fashioned after the jewelry that the women of Pompeii were wearing at the time. The snake/dragon skin gold bracelet was my grandmothers. It's from the early 1960's. The gold and pearl bracelet is either from Thailand or India, I can't remember, but it is modern.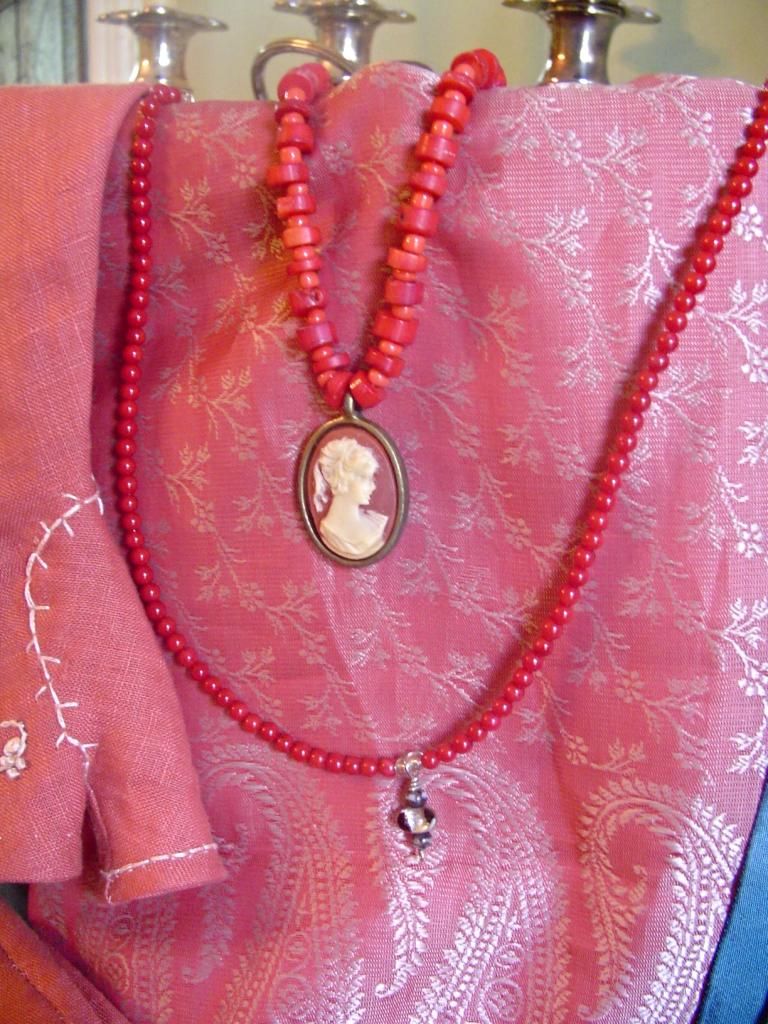 I made both of these coral beaded pieces. The one with the cameo is a necklace, and the other will be worn across my forehead and pinned into my hair.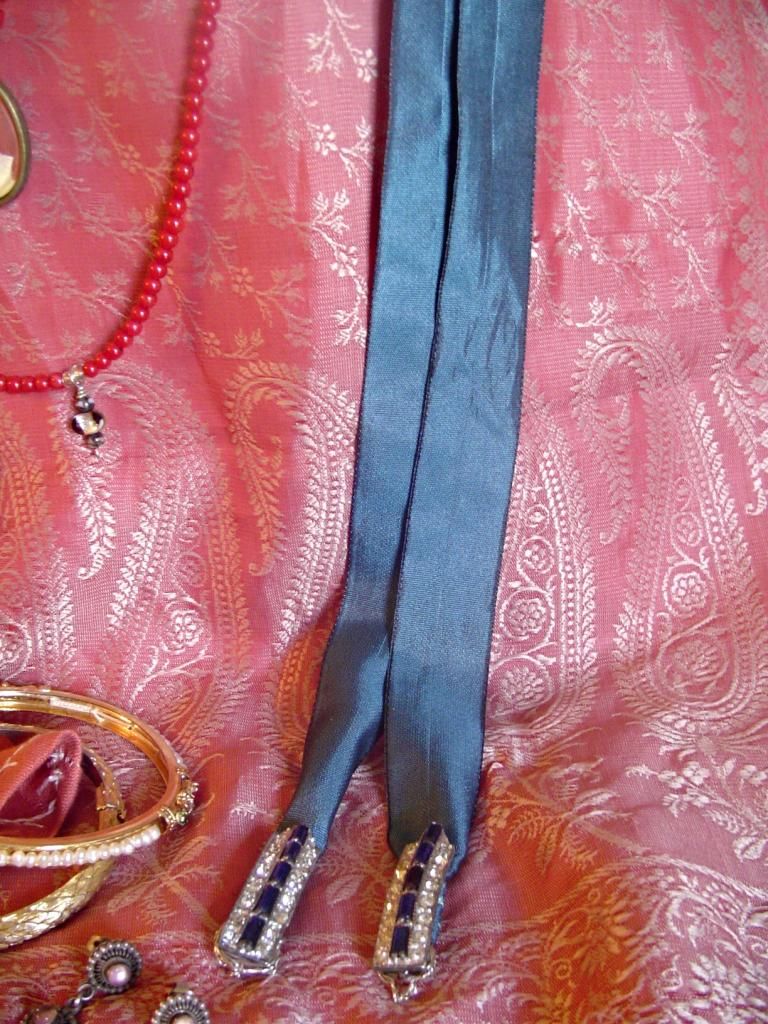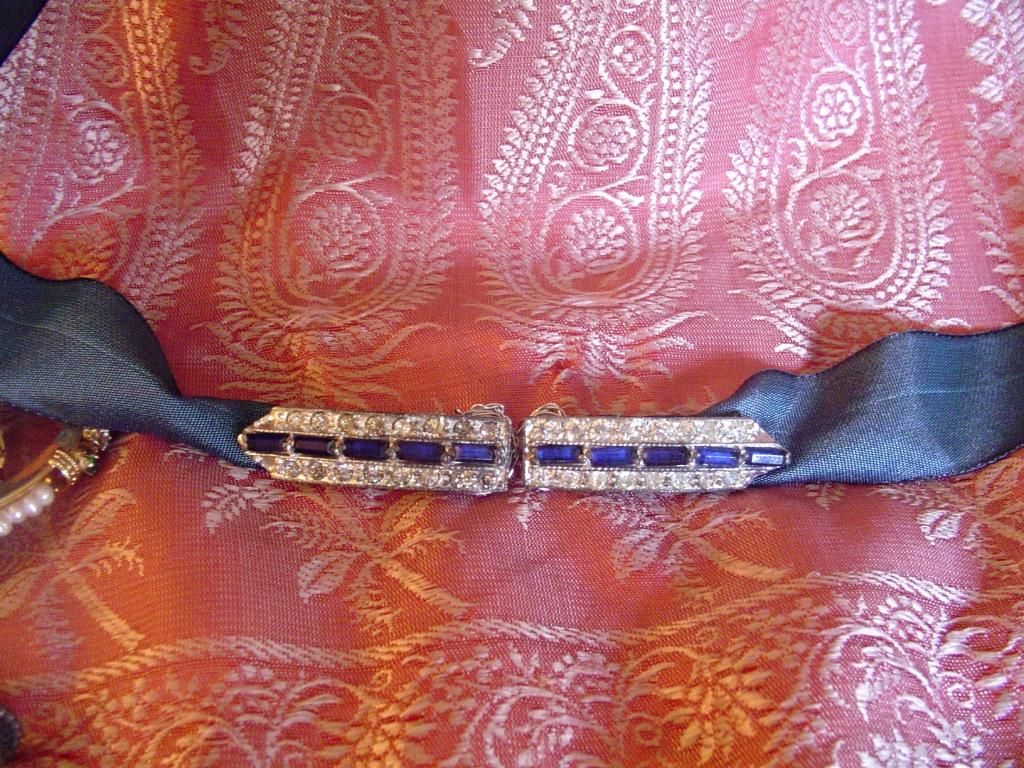 This will be my belt. I tacked these two 1920's shoe buckles onto the ends of a ribbon, and wired them together in a way that allows them to stay together in the center like a belt buckle.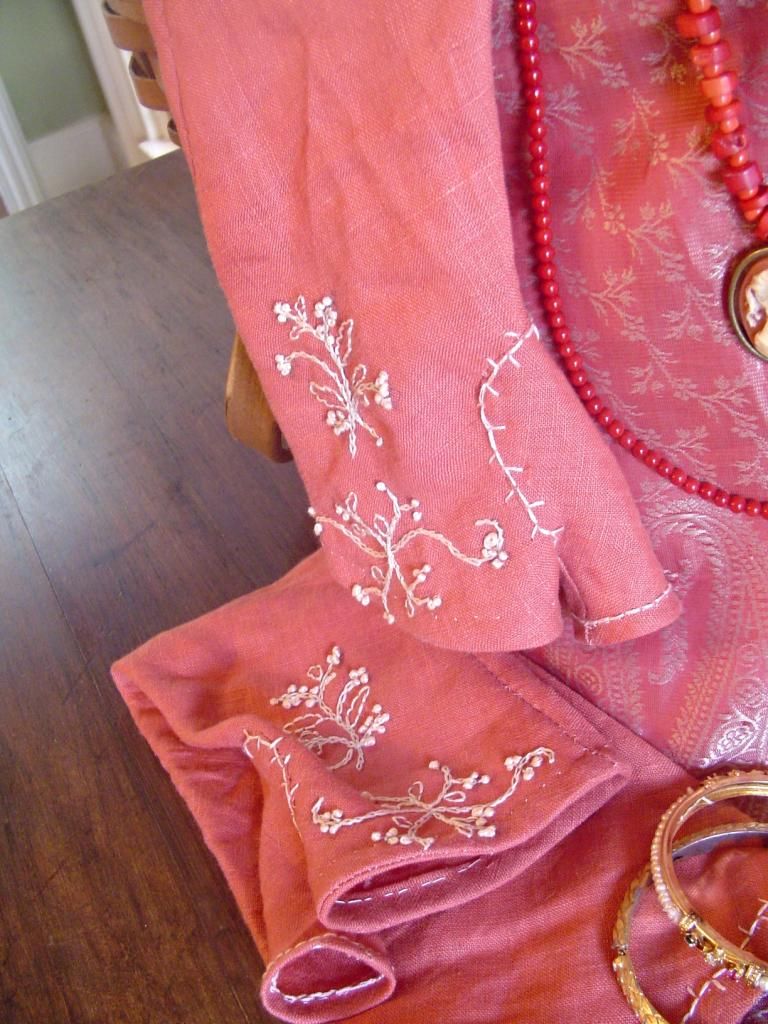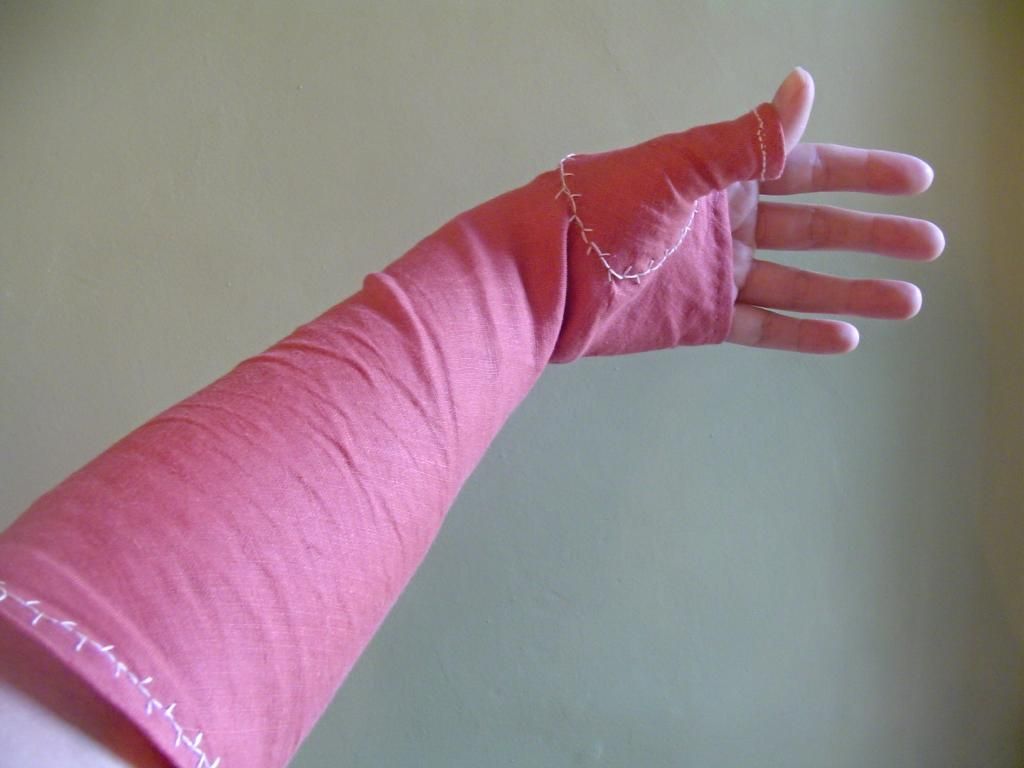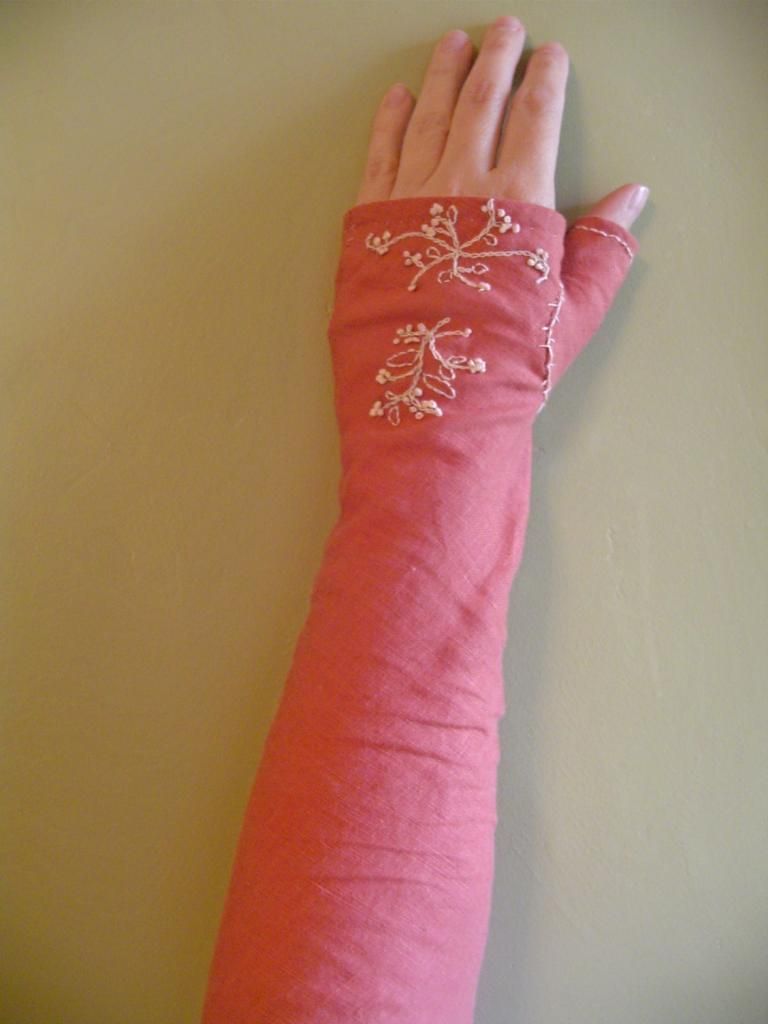 I've just recently finished embroidering and sewing together these linen mitts. I already have a pair of white mitts, but I wanted a pop of color with my white dress.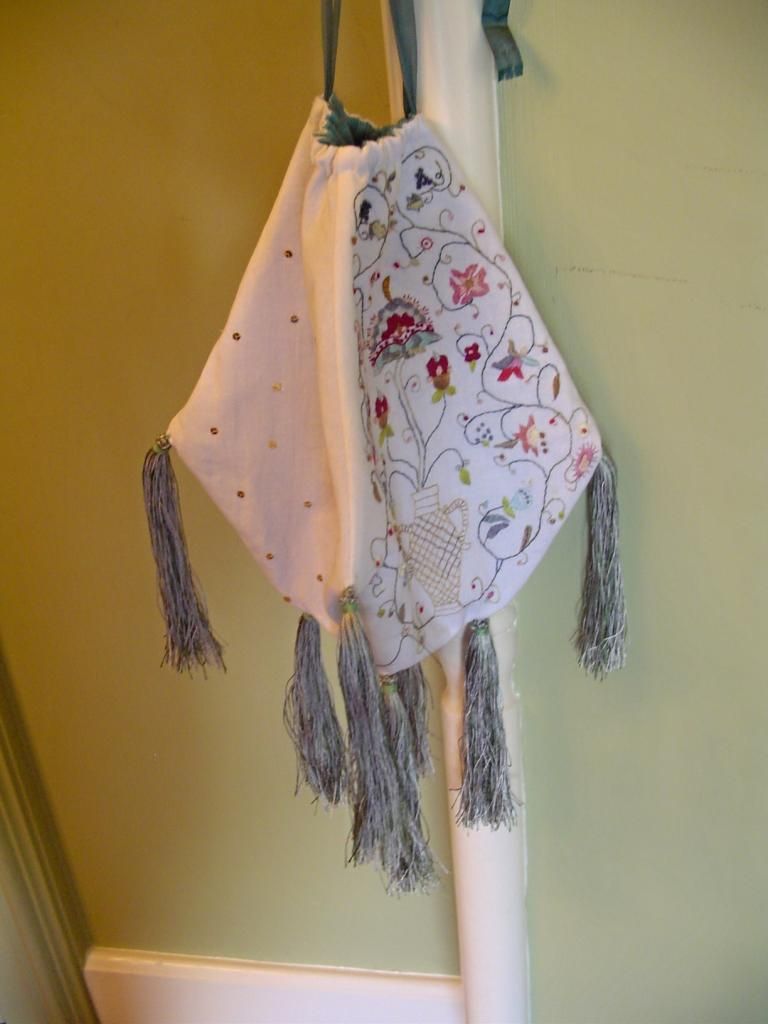 You've already seen my reticule, but with
Sabine's
help, I was able to refashion it with longer silk tassels, a silk teal ribbon, and I've stiffened the bottom of it with a bit of cardboard. I didn't have time to properly finish off the tops of the tassels like I wanted to, but it will pass for now. I'll go back later and finish it off.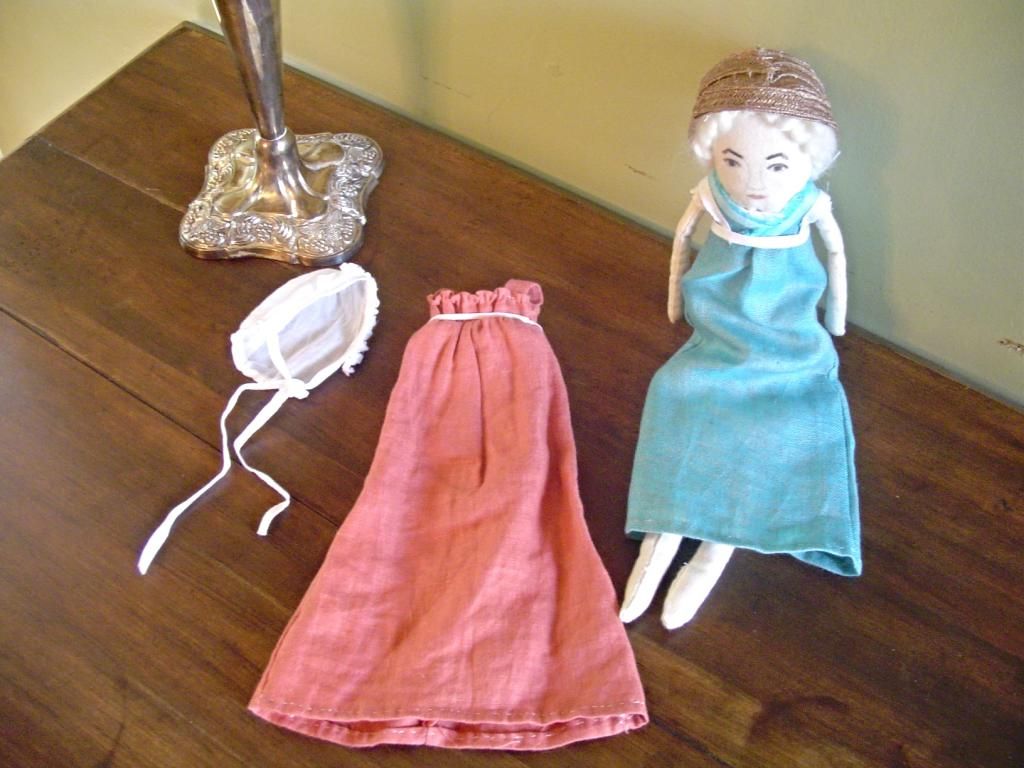 Finally, Jane's doll has been given a wardrobe extension. In addition to her salmon colored gown and white cap, she now has a new blue frock, and a straw capote bonnet.
Speaking of Jane...I haven't given you an update on her in quite a while. She's growing like a weed, and will be going into the second grade this August. Can you believe it?! She recently spent a week at Summer camp. It was her first time away from home/family for that long of a time period. She came home dirty, smelly, and with a head full of tangled hair...but she had an absolutely fabulous time there.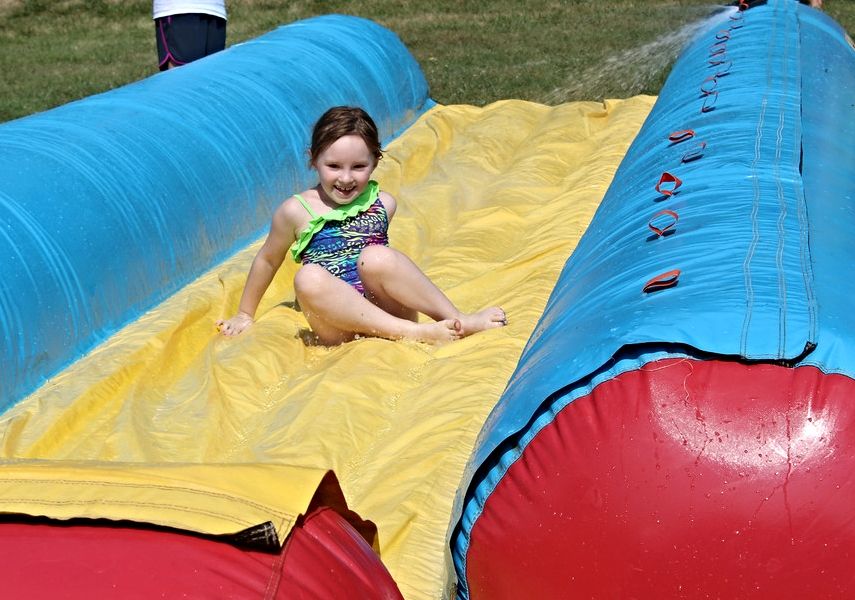 I hope your Summer is as good as ours has been.
See you at the Jane Austen Festival!