Snowshill Quilted Jacket: Cutting, Trapunto and Quilting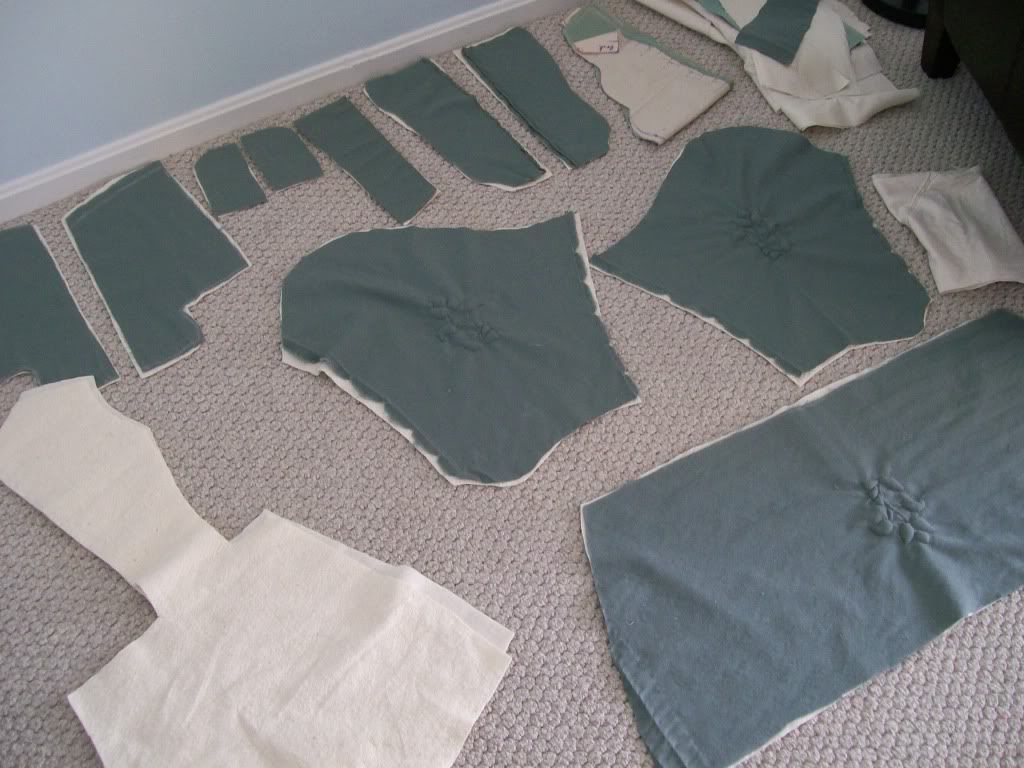 An update on the Snowshill Jacket. It's coming along...just. My hand is hurting from all of the hand stitching I've been doing. Everything is is to be quilted...and from the look of the pile above, I will be at this for quite some time.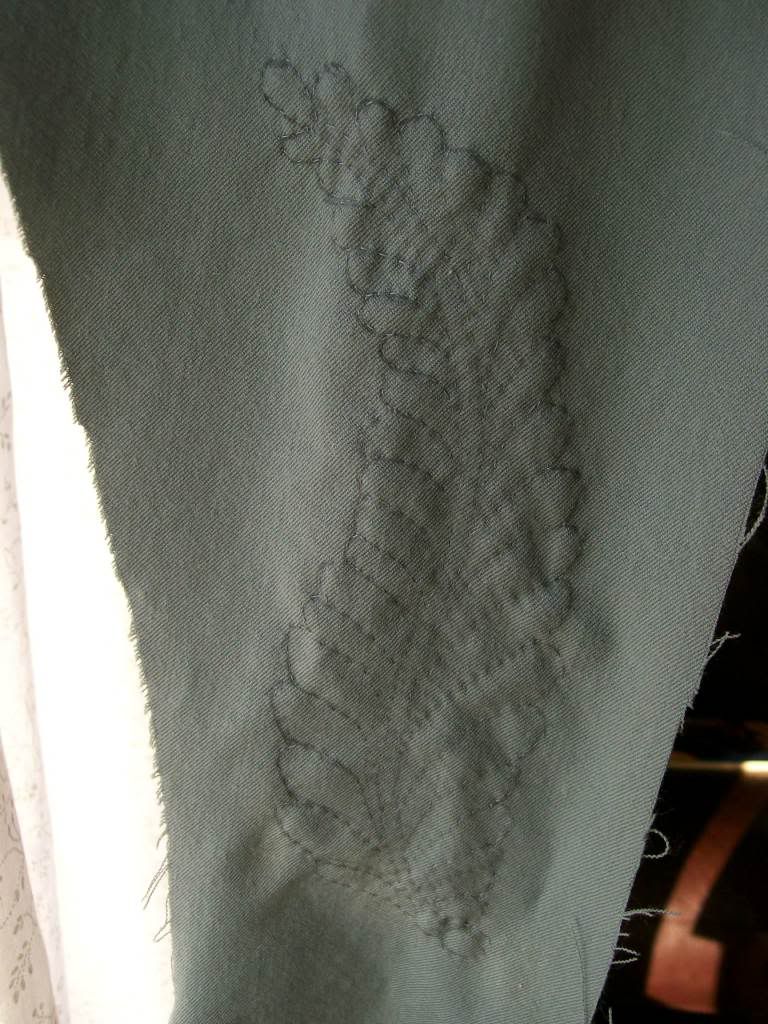 All of the Trapunto and Cording are done now. You can see here the "feather" design I'm putting on the back panels is outlined and ready to be stuffed. The Snowshill jacket doesn't have this design on it, but this was a common motif on other 18th century quilted items. I love it...so I'm using it.

Here it is in all of its stuffed glory.
And this is my interpretation of the floral design found on the Snowshill jacket. It will be found on both sleeves and the hood.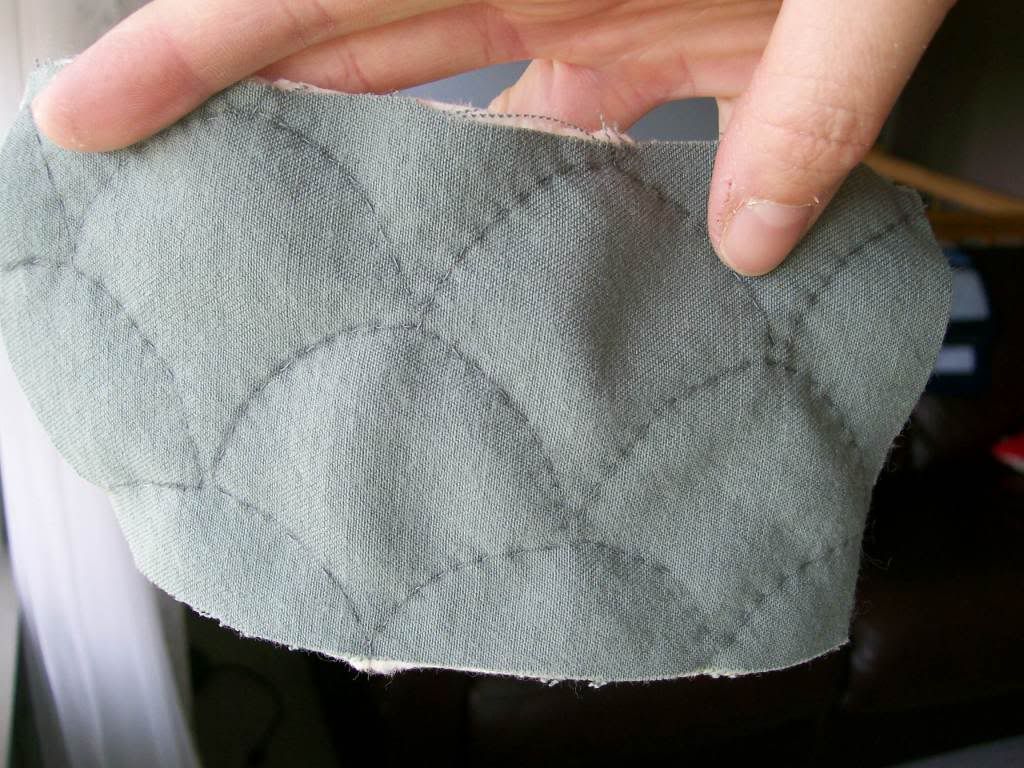 Here's a snippet of what some of the quilting will look like. This "scale" design (as I'm calling it), will be on the false front (and possibly on the hood...haven't decided yet.) The rest of the jacket will be quilted with a diamond design.
I have a sneaking suspicion that by the time I get around to seam construction, I will want to use a machine...