Costume Society of America Event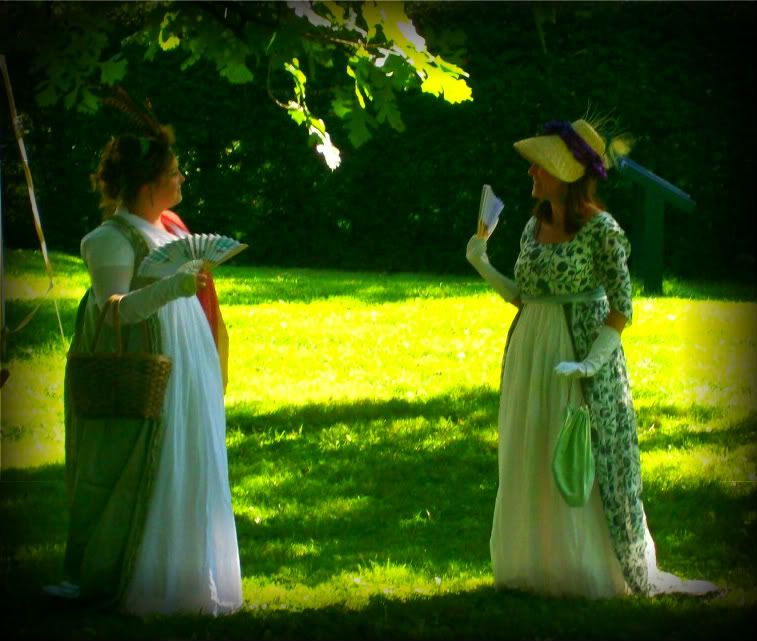 There were only 4 of us available for the event, but we actually have about 8 or 9 ladies that are a part of our sewing society.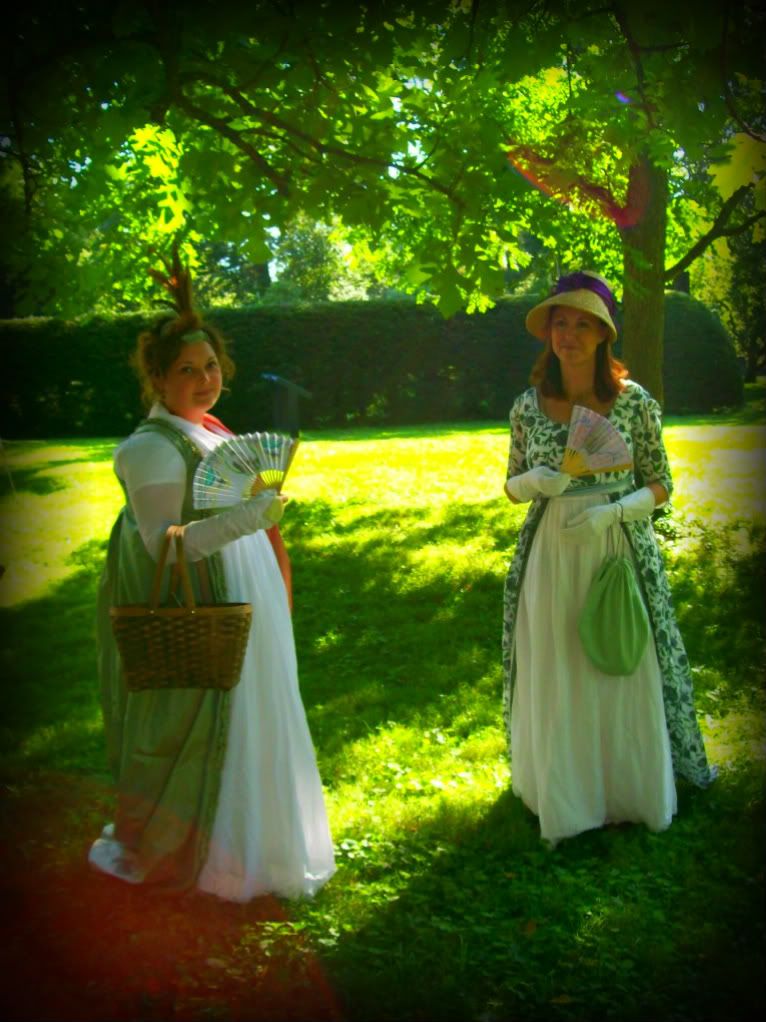 Three of us dressed out, myself, Natalie, and Polly, and Jeannie was our unofficial photographer, dress help, comic relief and over-all moral support.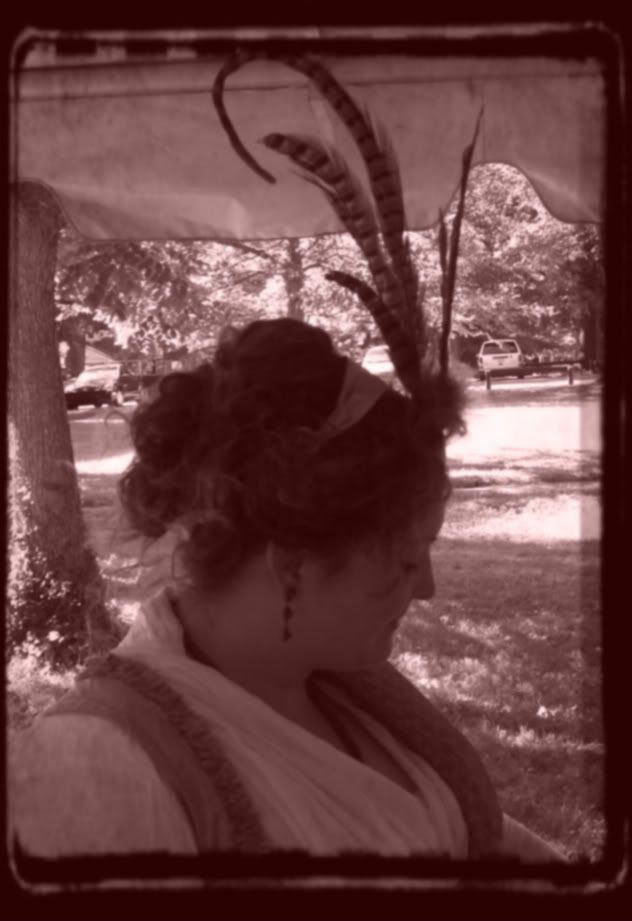 This was an outdoor event, but it was also in the evening. So, we opted for evening attire. I wore my Tiden's Toj gown, and V&A open robe. I also wore my hair up as I did for the Jane Austen Festival Ball. With school starting up, I simply don't have the energy right now to think up a new look, nor the time to make one.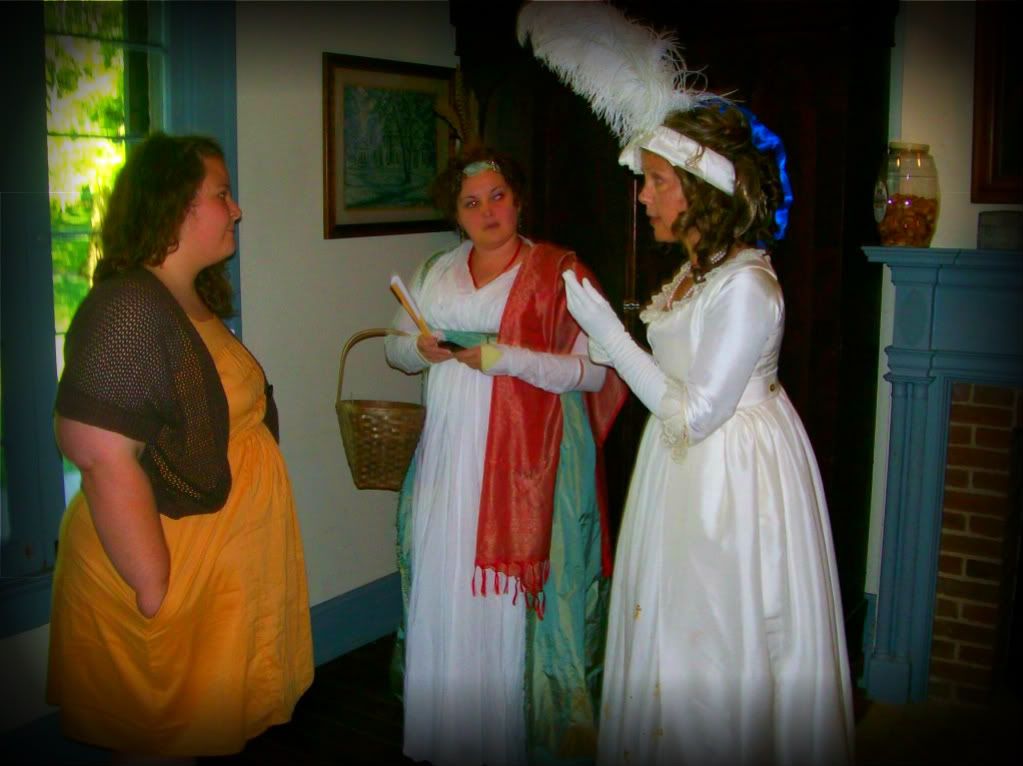 Inside the Gardener's Cottage, we became re-acquainted with a fellow Jane Austen Festival friend, Reva. I had no idea she lived in the Lexington area, and was very pleased to hear she is interested in joining our Bluegrass Regency Society. The more the merrier I say.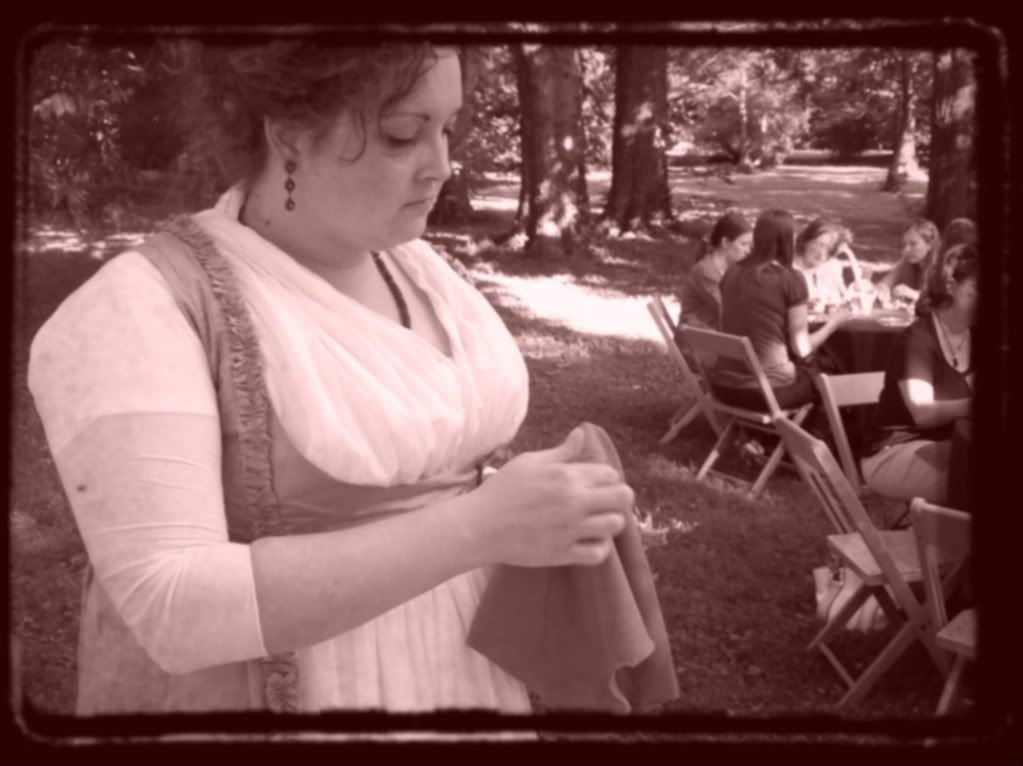 As I said in my previous post, I was demonstrating the art of Trapunto, a stuffed quilting method.
Polly
, an amazing milliner, demonstrated how to curl feathers for hats, bandeaux, etc., and
Natalie
showed off her amazing gold-working skills.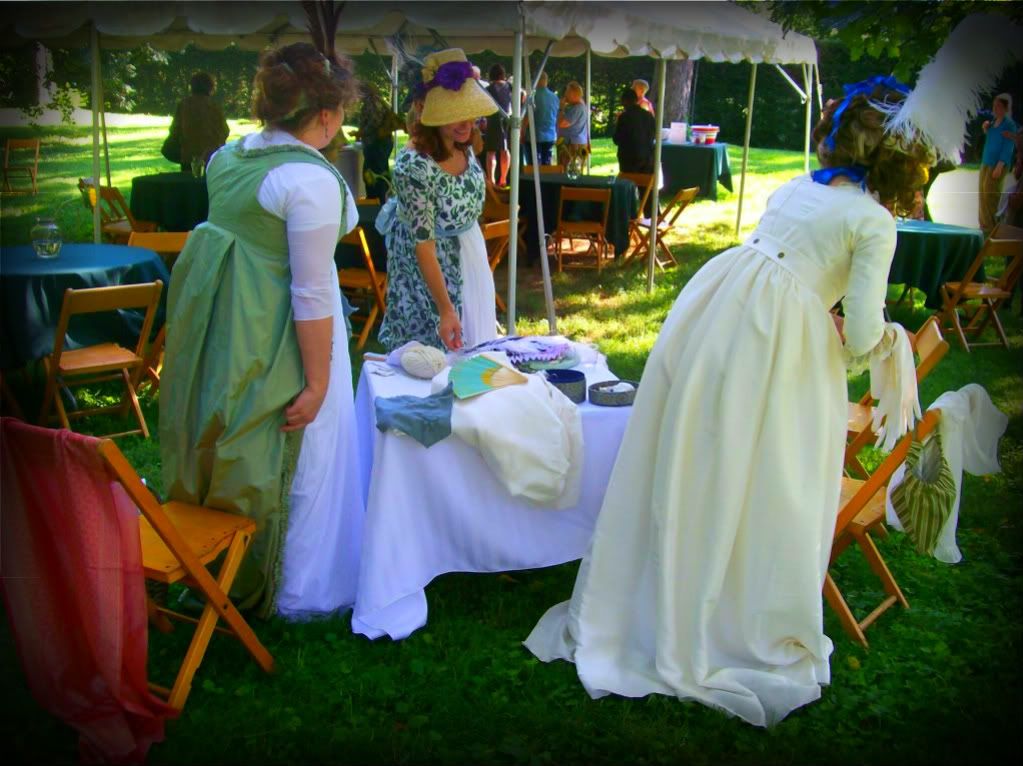 We set ourselves up at a small table just outside of the main tent, and prepared for a deluge of questions.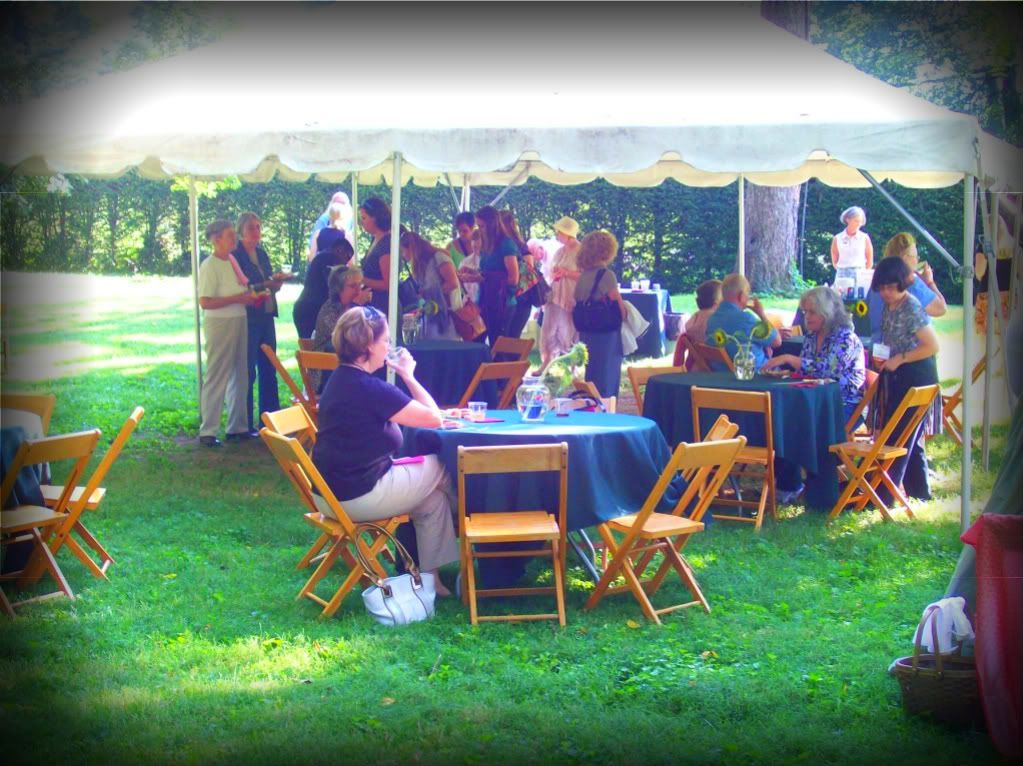 This regional CSA wasn't a very large group...maybe 40 members.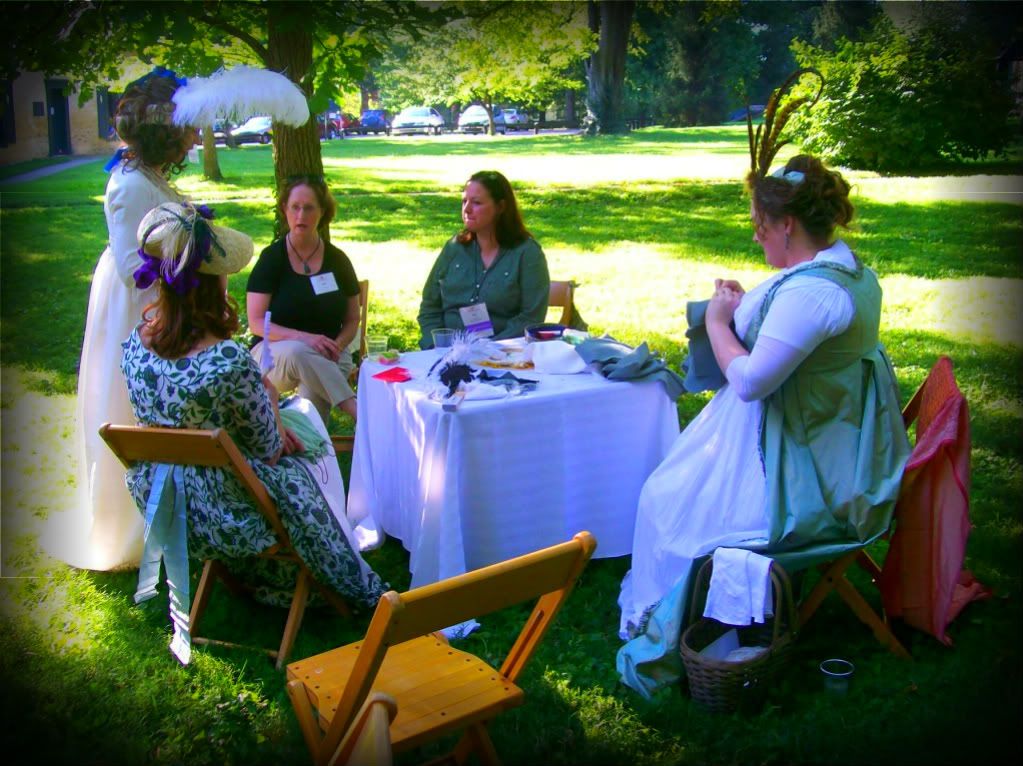 I have to say how utterly delightful each and every person was that we talked to.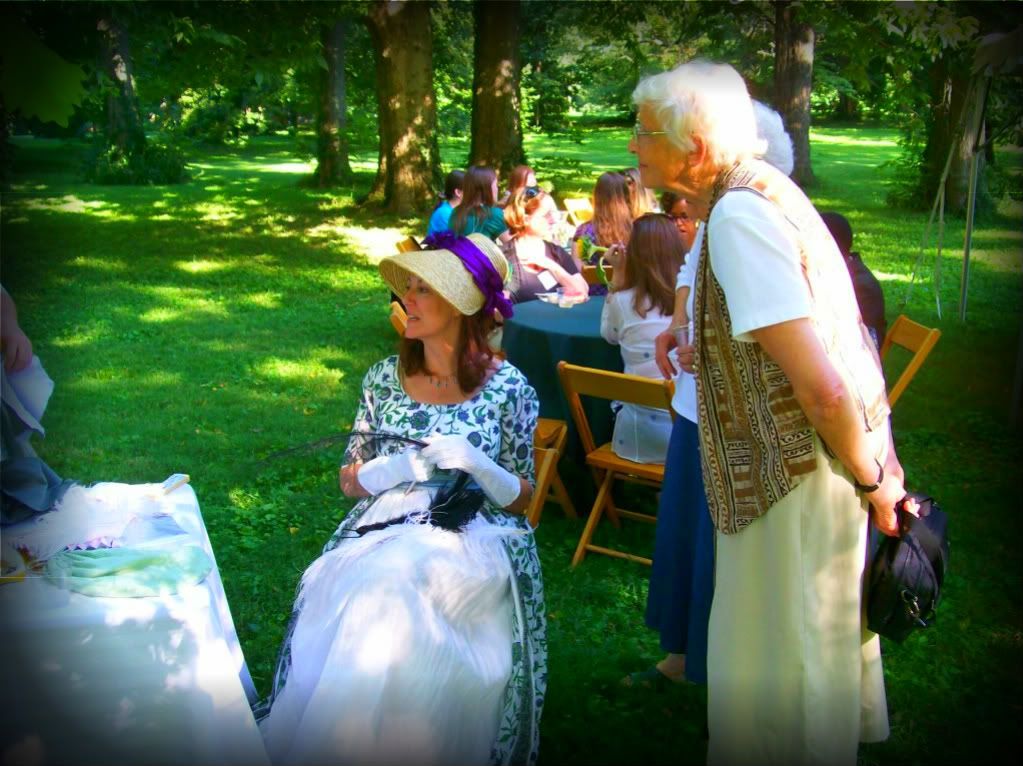 I'm not sure why I was initially so intimidated by them (maybe it's their amazing intellect and talent...hmm...perhaps), but I was pleasantly surprised to find them ALL to be so warm, friendly, and genuinely interested in what we were doing.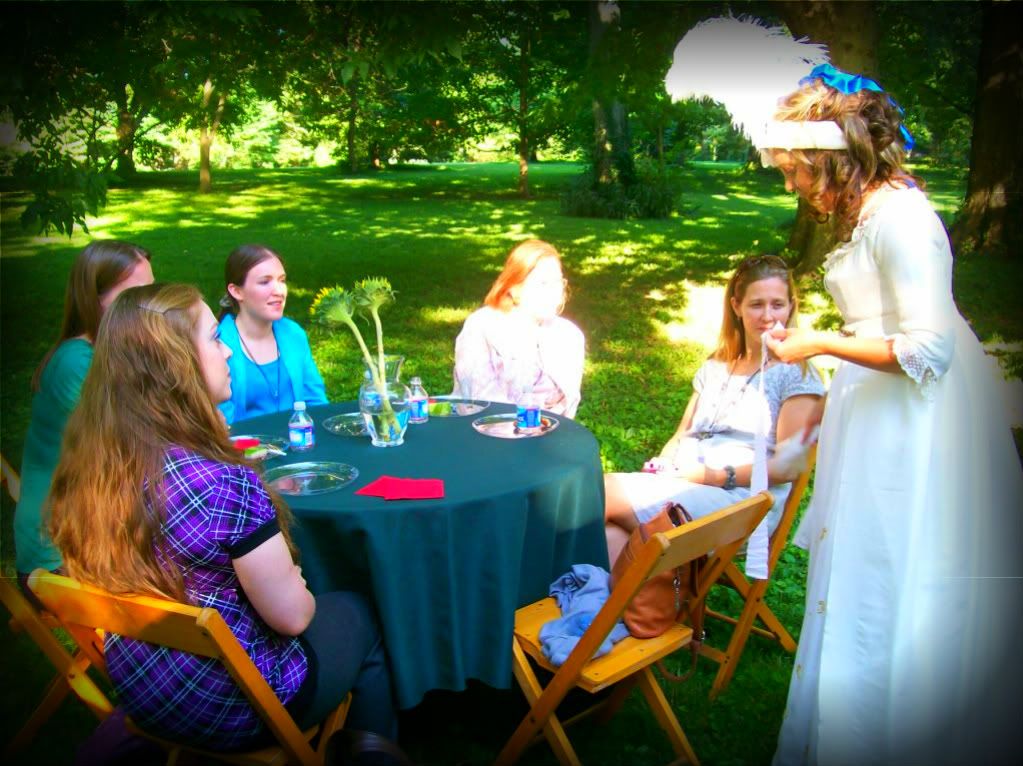 Not only did we explain what we were doing to them, but many of them talked to us about what they do. We met professors of costuming and design, textile artists, and even a couple of lovely ladies who have the privilege of working at Colonial Williamsburg. We learned so much, and I have an urge to join the the CSA....this probably won't happen anytime soon, wanting to do something does not equate getting to do it.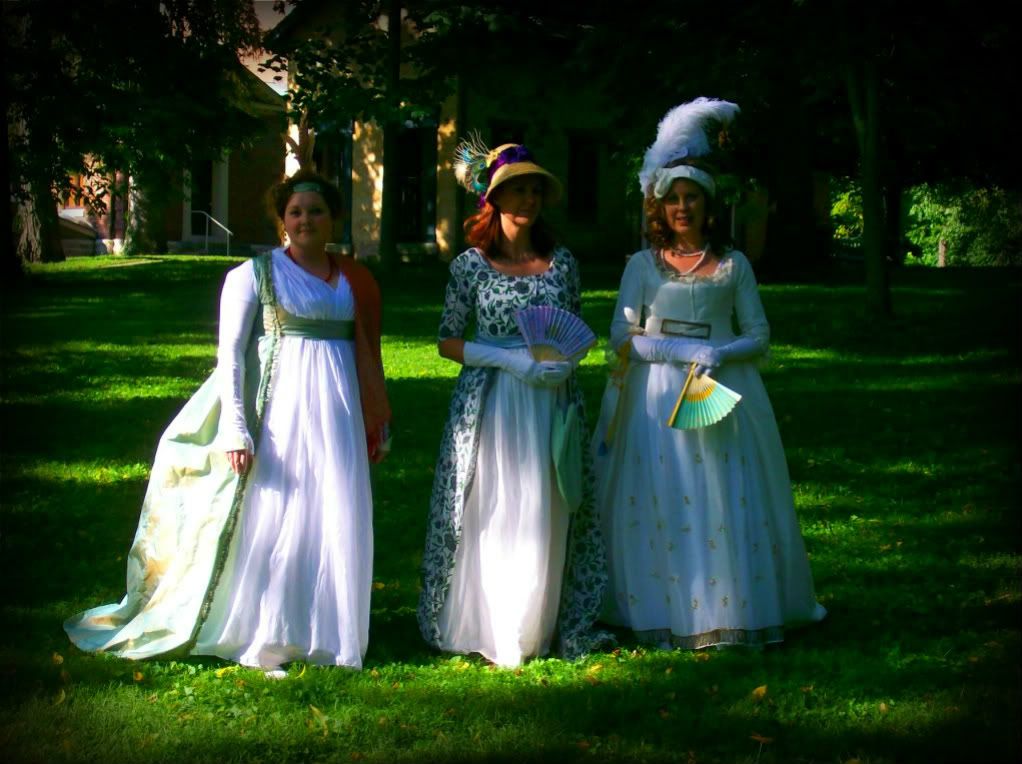 The weather was gorgeous, as were the grounds. It was a lovely, inspirational evening, and I do hope it can be repeated again soon.