Swing Dress #2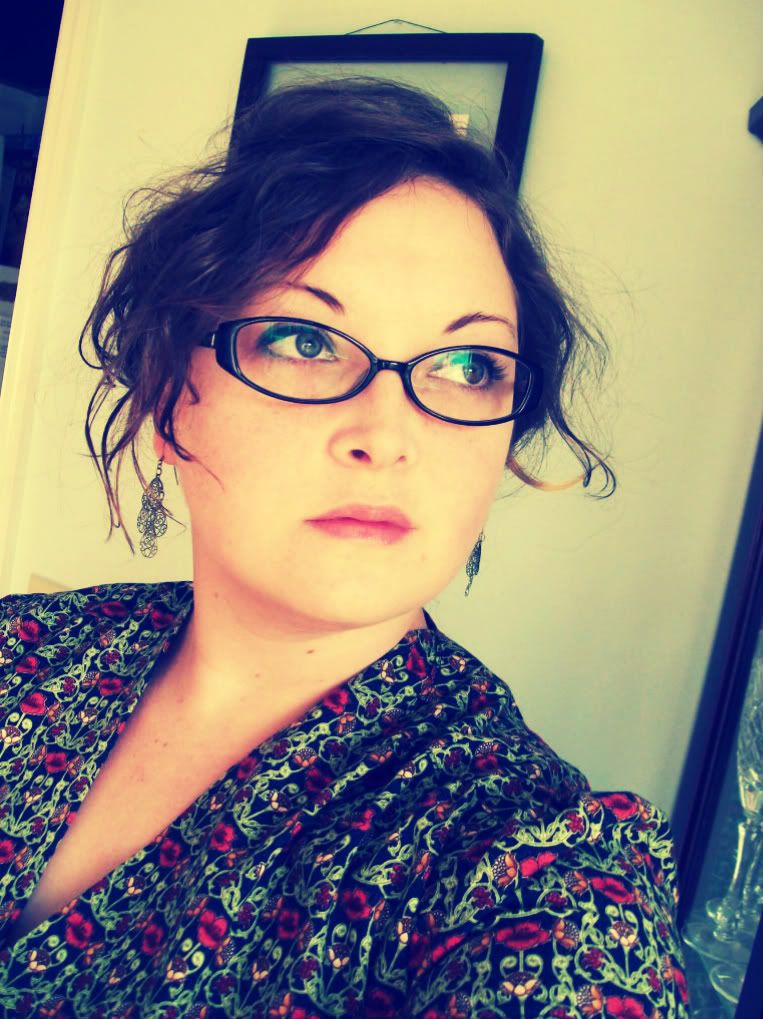 Ok...I just have to get this off my chest, even though it is totally unrelated to this post. Chlorine really makes your hair very brittle. Can you see the frizz? Anyone have any tips for a swimmer on how to keep my hair from getting extremely dry?
So, back to what this post is really supposed to be about...my second attempt at using the
Sense and Sensibility
swing dress pattern. I had some gorgeous
William Morris style
fabric in my stash that I purchased about three years ago. I love the arts and crafts movement, and this fabric is so beautiful, but I could never imagine what it should be used for. Pillows? Curtains? Skirt? Jacket? Dress?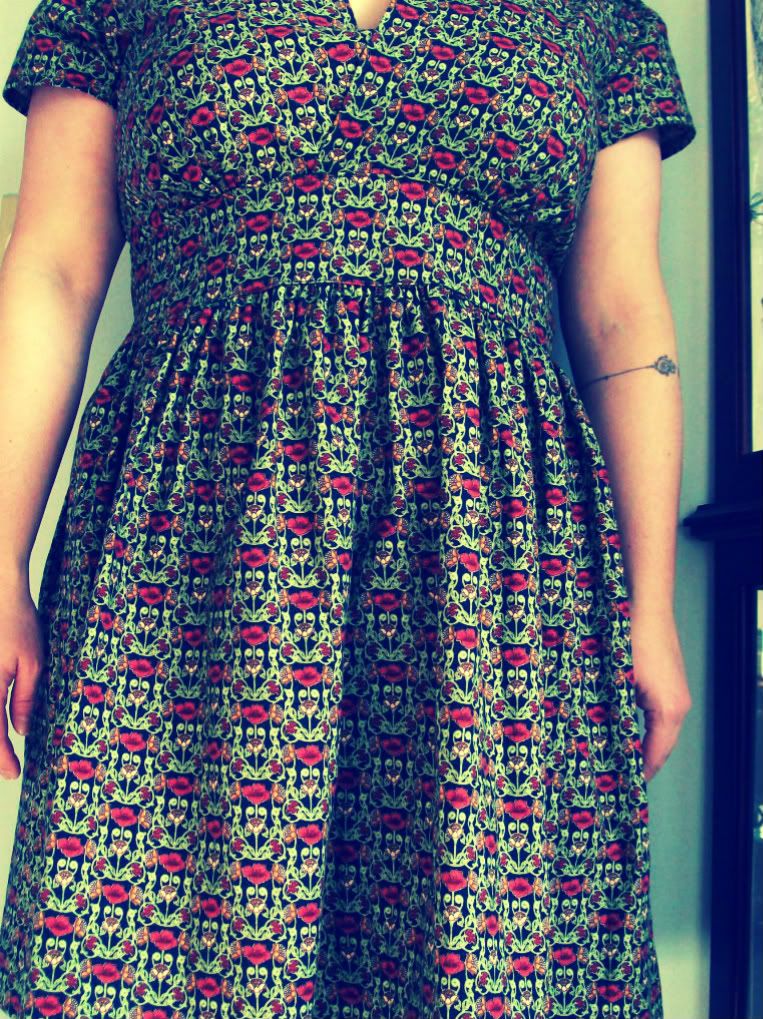 I finally decided on a dress, and I love the cut of the S&S swing dress on me. I did alter the pattern a bit. I used the pattern for the front bodice just as it was, but cut the waist band straight instead of curved. I also shortened the back bodice, and added a similar waist band to that. I shorted the sleeves quite a bit. And finally, this is the most obvious alteration, I didn't use the skirt pattern at all. Instead, I took two full widths of the fabric, sewed them together along the side seams, and gathered the panels at the top before stewing the skirt into the waist band.
This was the best back shot of the dress that I could get. Sorry. I was worried that the Morris style print would look a bit busy on any article of clothing, but I rather like it here.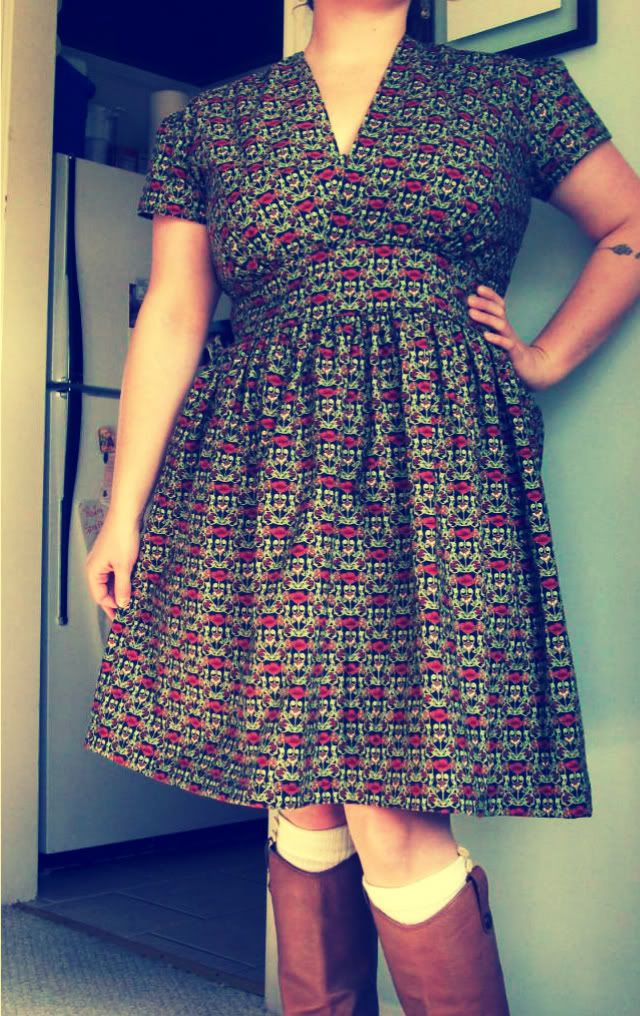 The pattern's intent was a 1940's style dress, but I wanted my dress to look a little more 1950's. Does it feel 50's to you? I'm quite pleased with it.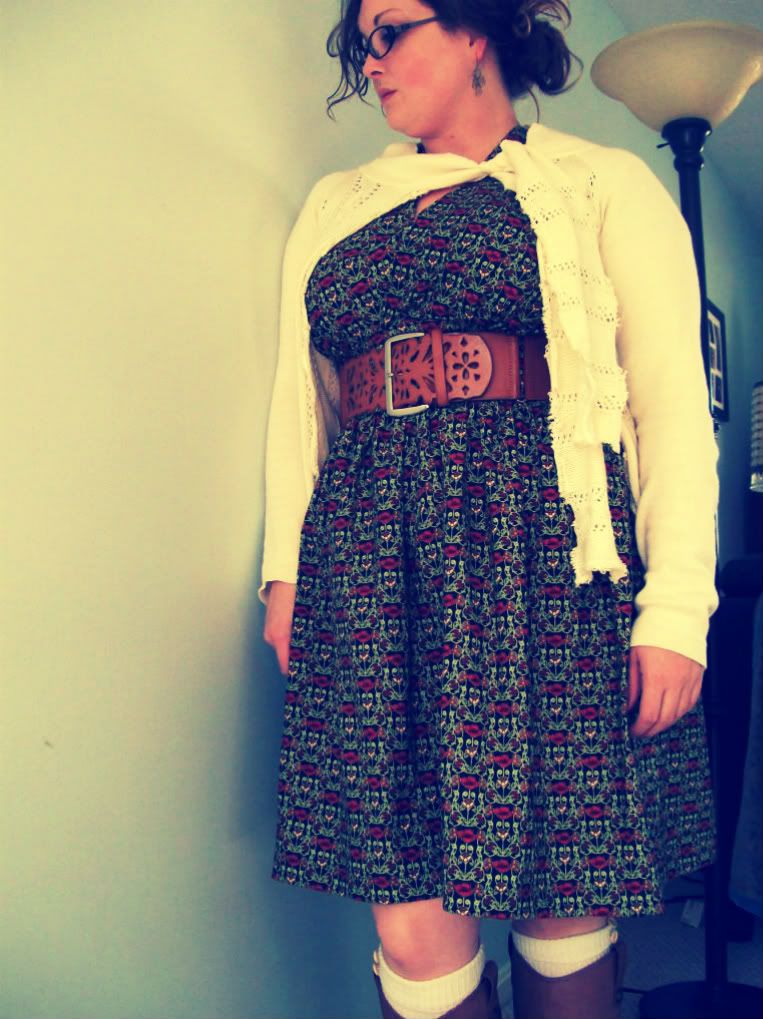 I tried modernizing, or embellishing, or what-have-you with a cardigan and belt. The dress accessorizes well, I think. I do believe that the S&S swing dress pattern is probably one of my favorite pattern purchases. I've loved using it both times, and the cut really flatters my figure without many (if any) sizing alterations needing to be done.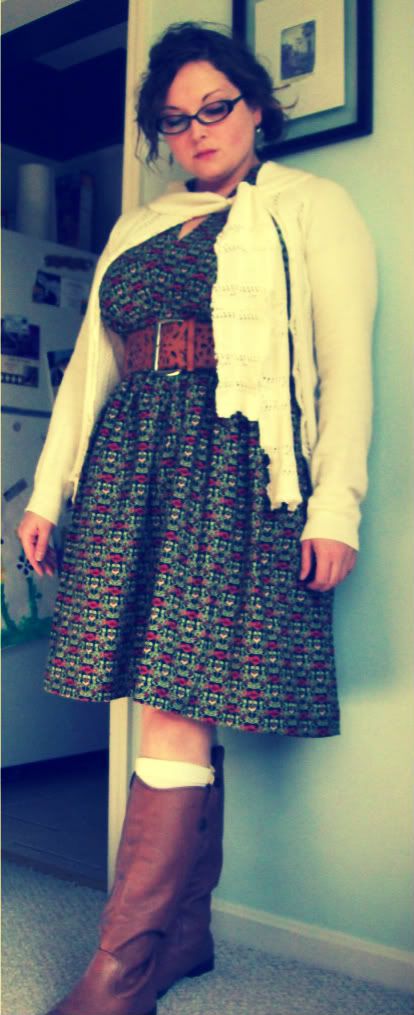 Well, one more stash busting project checked off the list.