Our Halloween Attire
I hope you had a fun filled Halloween! Jane and I went with an underwater theme this year. She was a little mermaid, and I a jellyfish.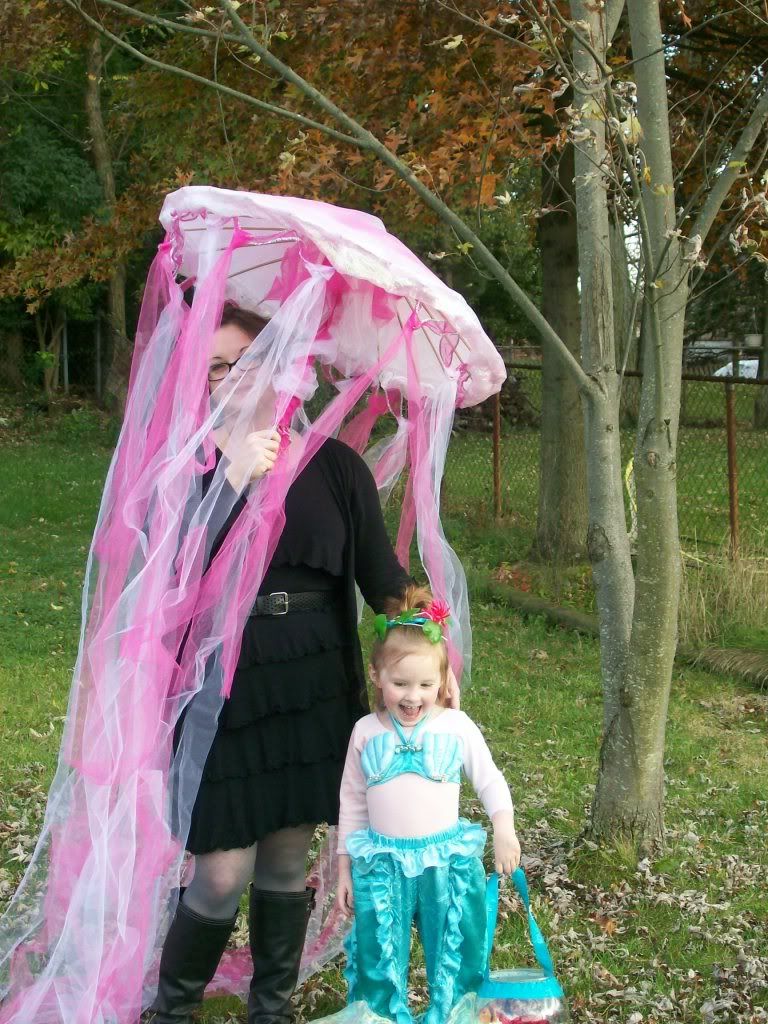 Halloween day was a long one at school for Jane and I, so we didn't actually go Trick-or-Treating on Halloween night. Instead, we stayed home and passed out candy...which, in my opinion is just as fun. Not to despair though, over the past week, we had been to two other local "trunk-or-treat", Fall festival type events. There was plenty of opportunity for candy and costume fun.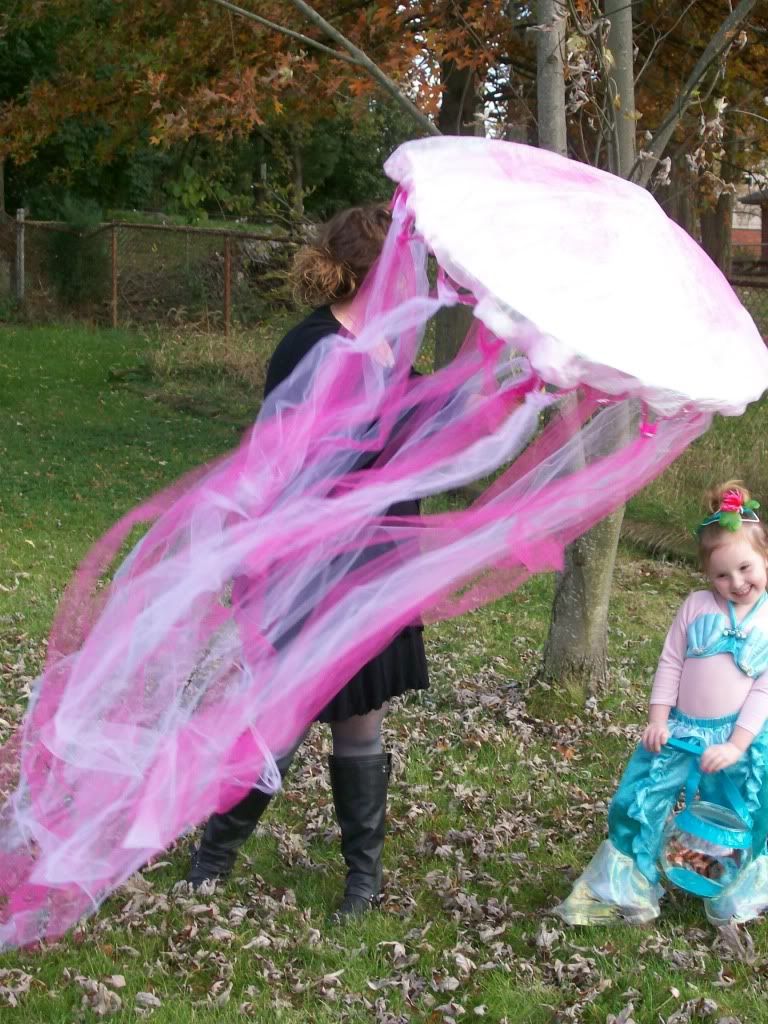 It's harder than you might think to catch a jellyfish in action! My costume was an easy one. I simply covered my paper parasol (the handle too) with sparkly, pink and white tool, and hung streamers of tool around the edges. The fun part about the costume was being able to open and shut the parasol, so it appeared that the jellyfish was moving up and down through water.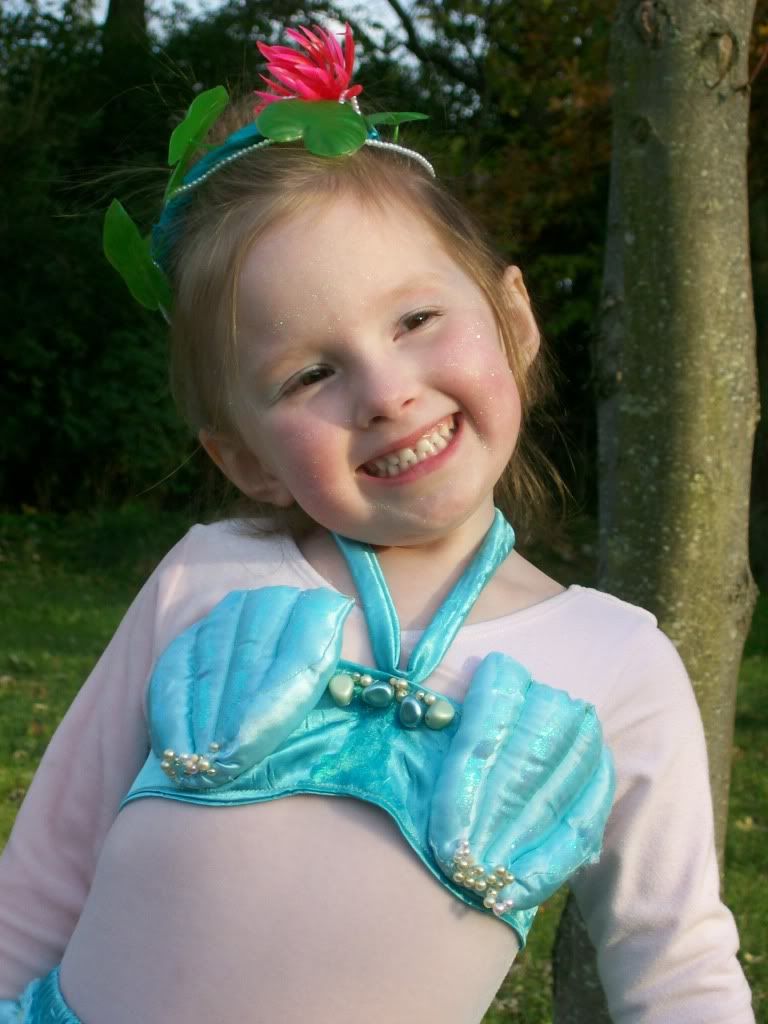 I made Jane's costume too. It's a simple halter top that Velcro's in the back, and I attached a strap to tie around the neck. Then I cut out fabric in the shape of shells, stuffed them with fluff and quilted them onto the halter bodice. Finally, I sewed on some fake pearls and painted on glitter. For Jane's hair embelishments, I used teal colored duck-tape to attach plastic water-lily leaves and flowers to a headband, then draped a string of pearls around that.
I used a little girl's capri pants pattern from Simplicity for the basic shape and size of Jane's "fins." But, a lot of improvising went on, and I added in different textures of aqua colored fabrics I had on hand, and a bit of sheer 'something' for the flippers at the bottom. A little elastic in the waist completed the pants.
I asked Jane to show me how a real mermaid would pose, and this is what she did...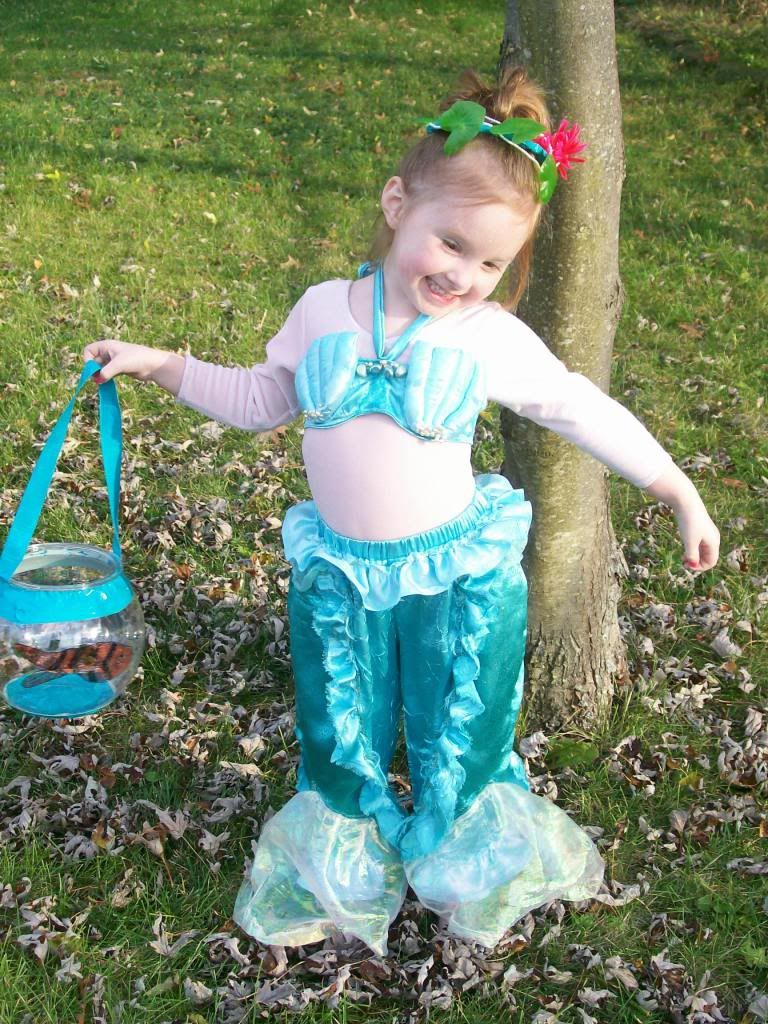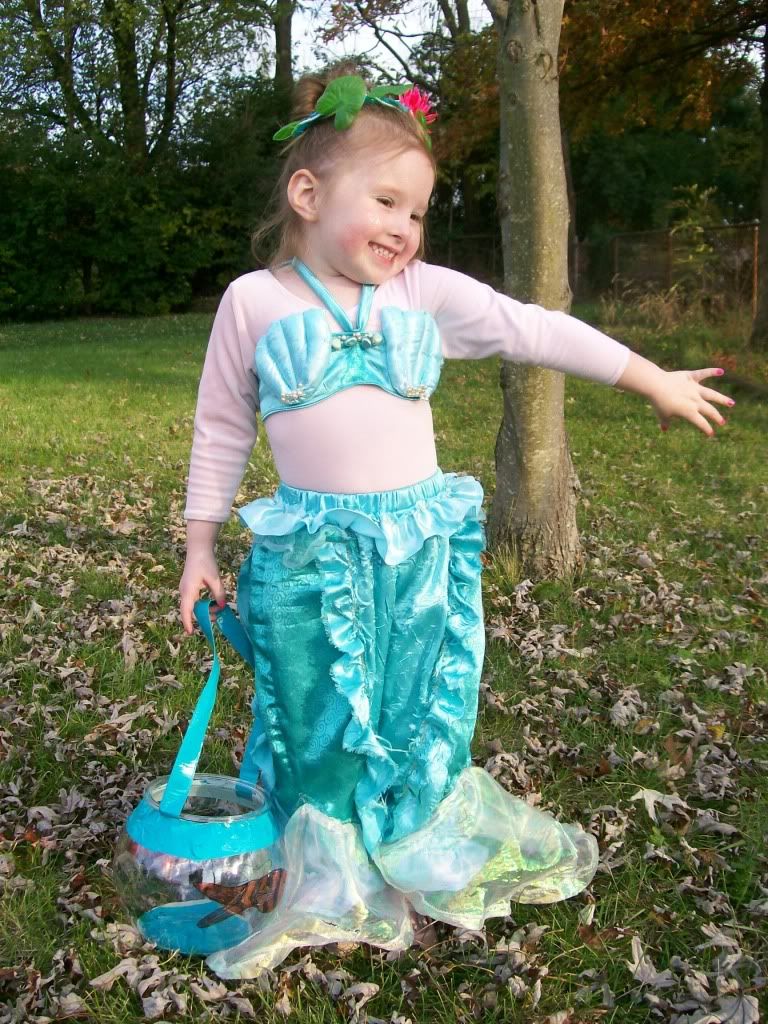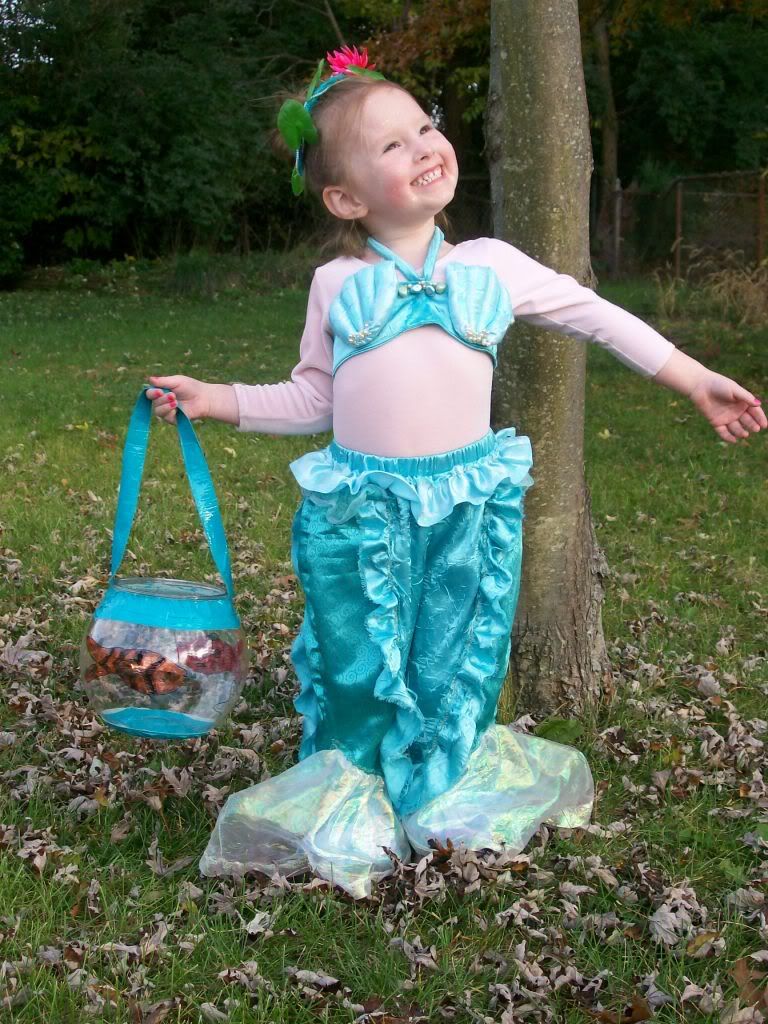 A natural-born Mermaid, if you ask me.