Historical Sew Fortnightly: Challenge #16: Separates: Late 18th Century Petticoat
I missed challenge #15, but was able to make it in time for the
HSF Challenge #16: Separates.
The school year has started up again, and life is once again full of hustle and bustle (not the historic fashion kind of bustle, unfortunately.) For challenge #16, I'm branching out into an era in which I have only done a little research...18th century(non-Georgian). I believe the
Snowshill Quilted Jacket
is the only thing Pre-Georgian 18th century that I've ever made.
This time, I am going to attempt an entire 18th century, Revolutionary War era ensemble, from the inside out. For this challenge, I decided to make a petticoat. I already have a shift. Stays will be made up soon...(projected for challenge #19!) In the mean time, I'm using my Victorian Corset. I know, I know, it doesn't have the same shape. But, I will only need it to make the petticoats. So, please excuse the anachronism!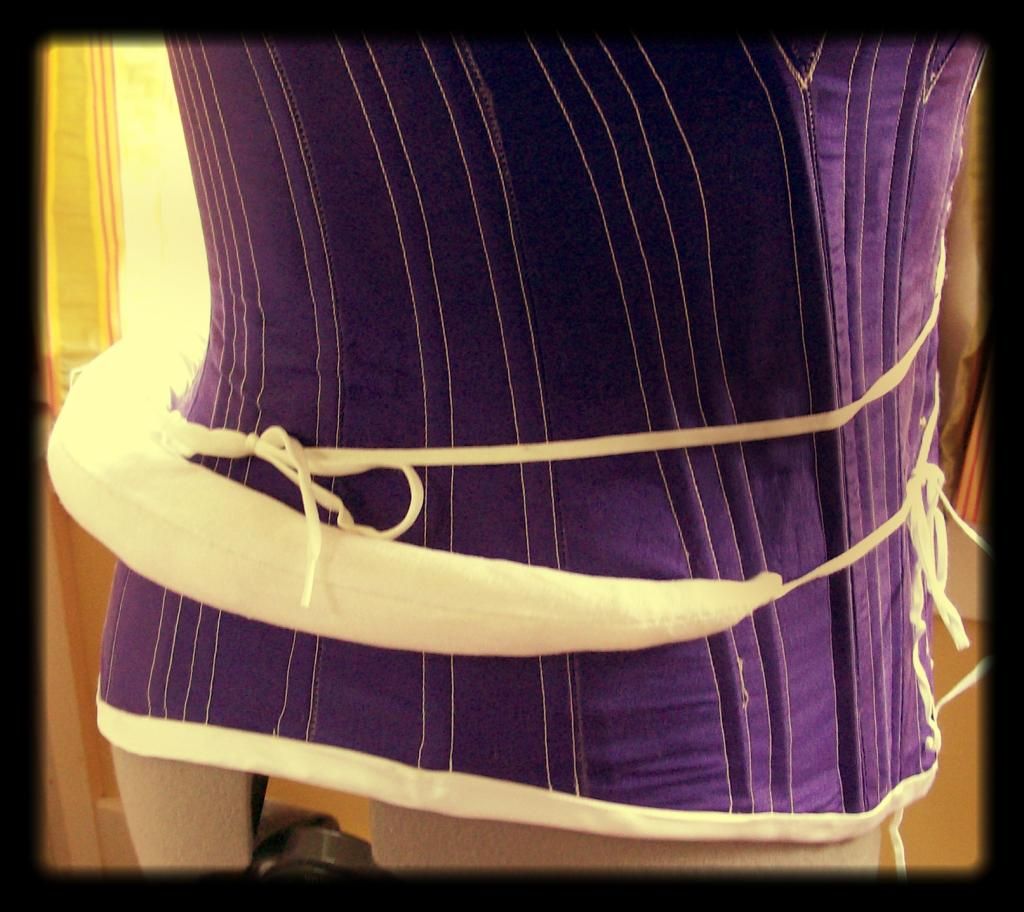 Here's the bum roll. Made of linen, and stuffed with torn strips of linen.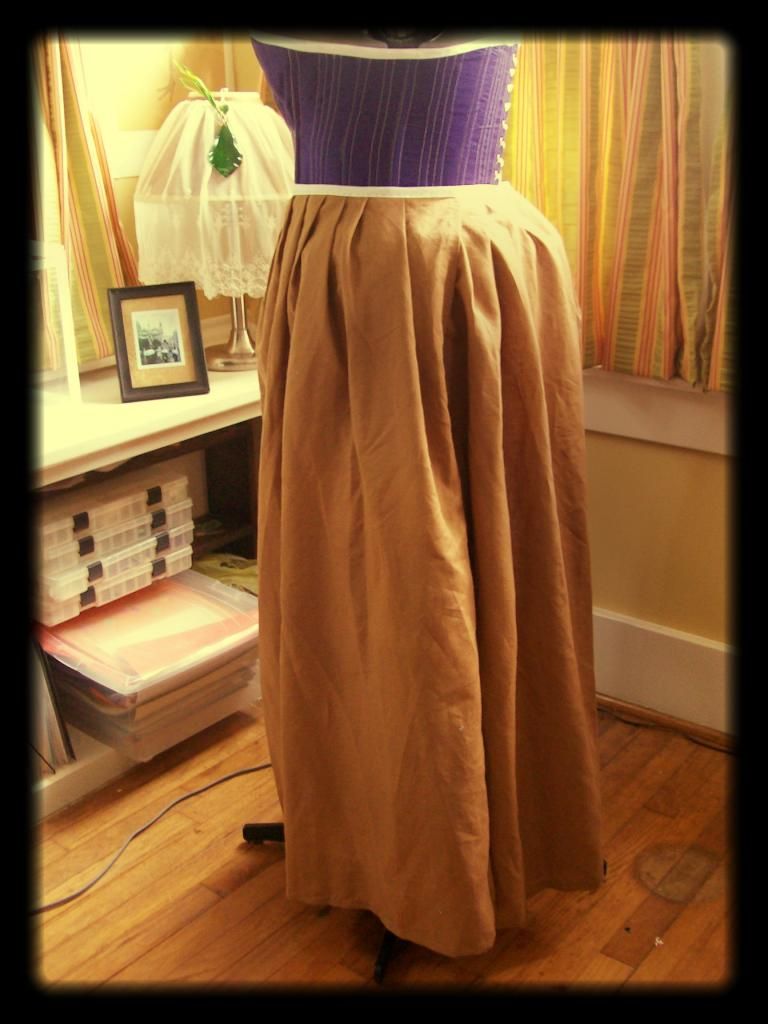 The outer petticoat is made with brown linen. I'm going for a more working class outfit. Since this is my first real expedition into this area, I want to practice on something that isn't going to cost much. Everything I'm making will be made with stash material. I'm soooooo sorry for those of you who were hoping for lots of ruching, silk, etc. Not this time.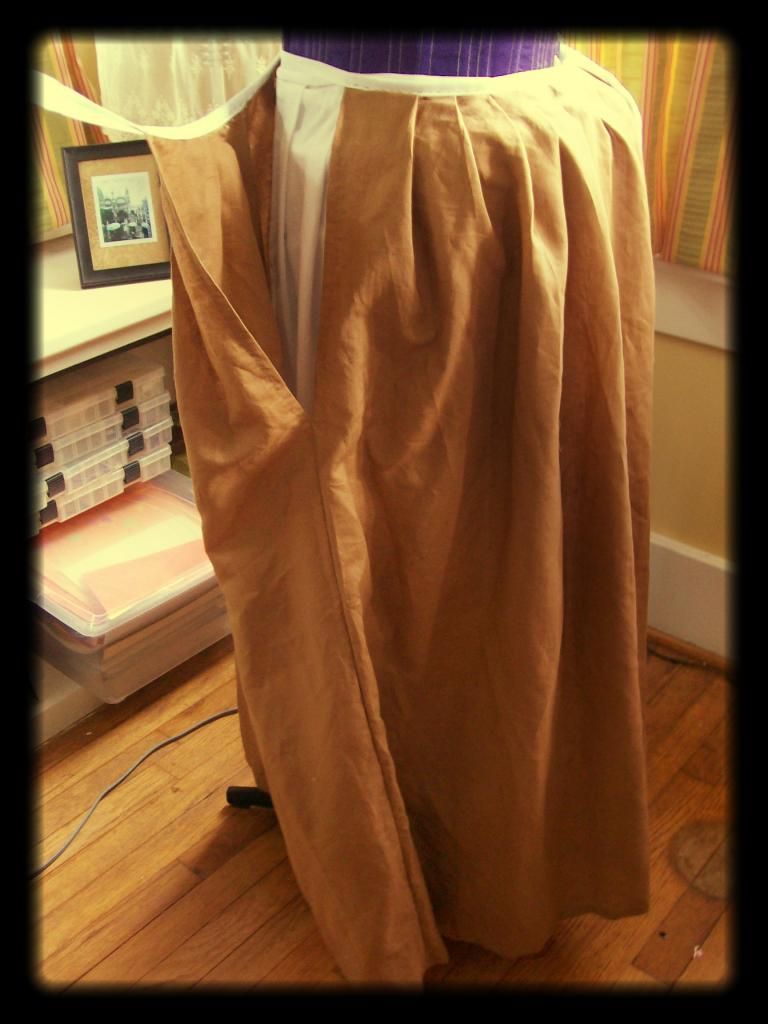 Just the Facts
The Challenge: Separates: 18th century Outer Petticoat
Fabric: Linen
Pattern: Drafted, but followed a tutorial.
Year: 1770's
Notions: Linen Thread, Cotton Tape.
How historically accurate is it? Other than the cotton tape, which probably would have been linen, everything else is accurate. Hand sewn, appropriate materials and construction.
First worn: Not Yet.
Total cost: Stash material...I don't remember the cost of the linen.