Our Victorian Lady
Welcome Home!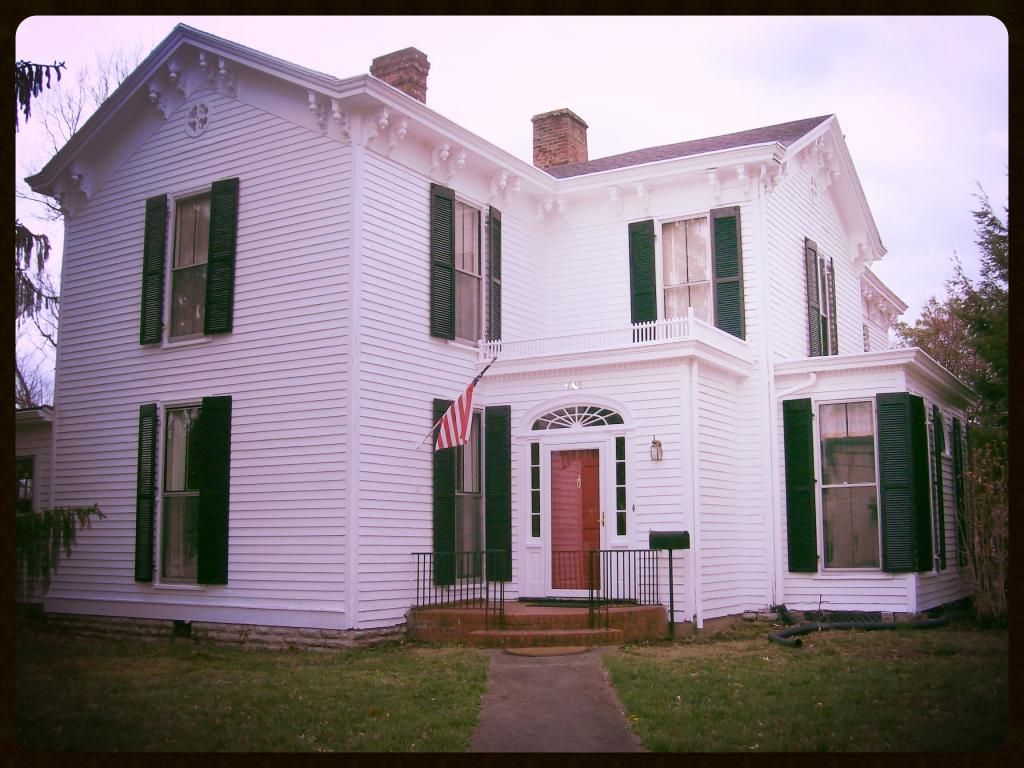 Well, we've moved. We've been in our new home now for about 2 weeks, and it is a very happy house. We still feel a bit like we are on vacation, sort of living in some other person's house, but I know that over time, it will start to feel like home. I love nearly everything about this new home, with the exception of the horribly outdated 1960's era kitchen (not shown because of its hideousness.) I suppose the outdated kitchens and baths are the main reasons that we were able to purchase this house so cheaply...because the rest of it is gorgeous.
Will you allow me to give you a tour?
*The Foyer*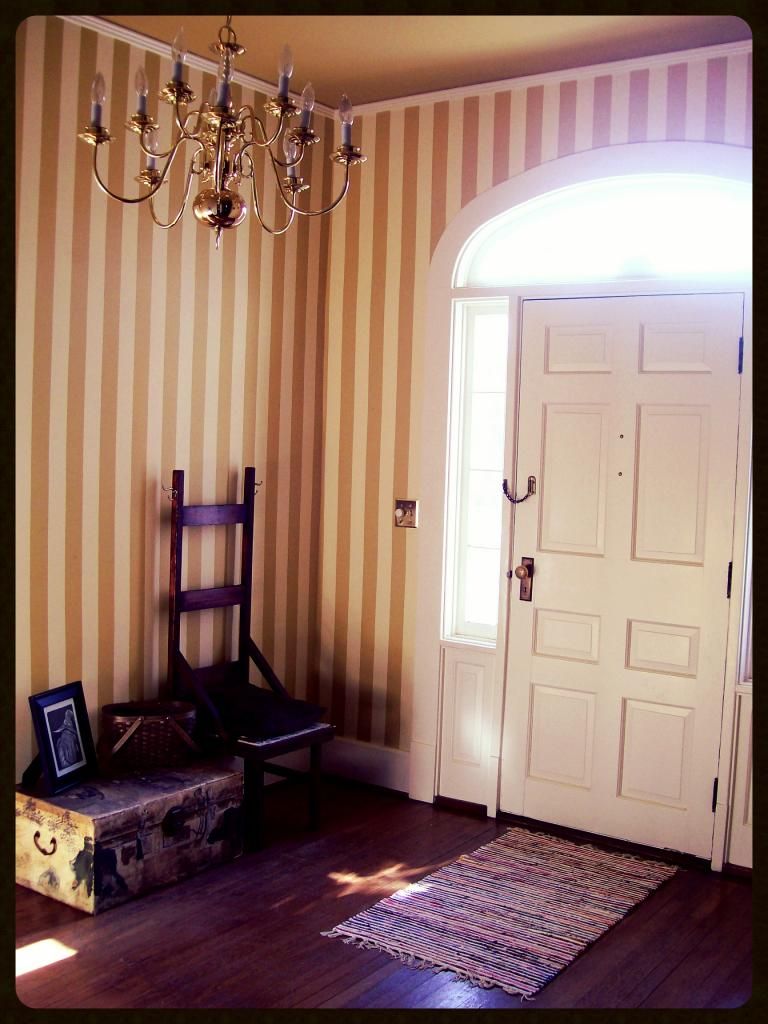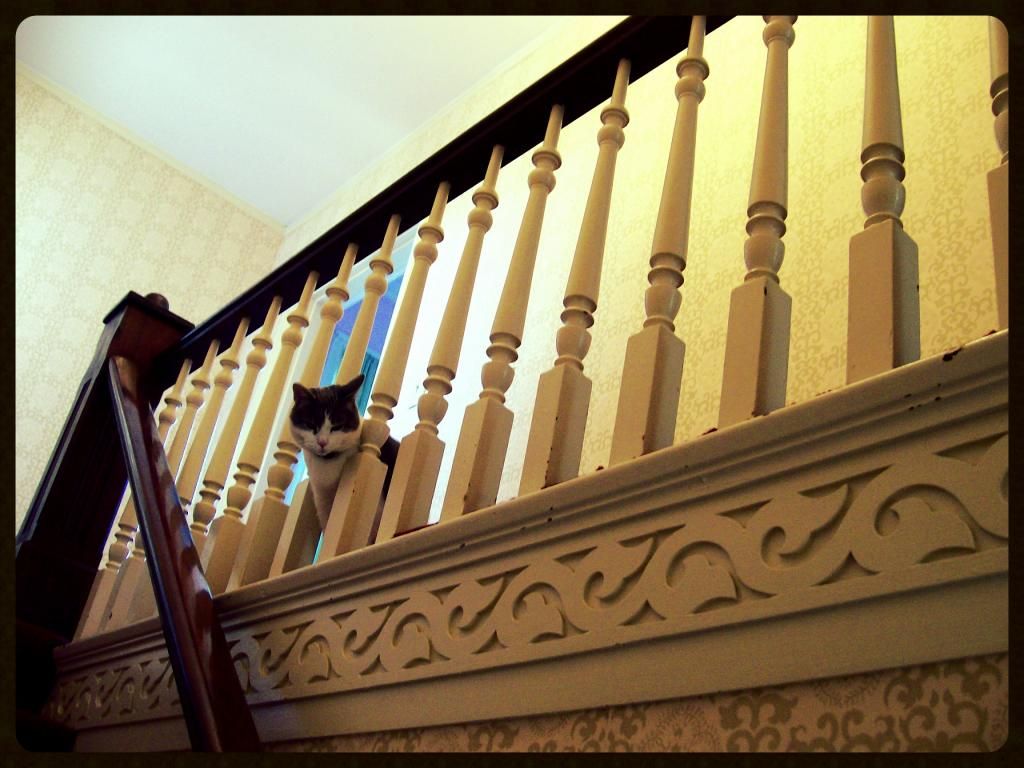 ~~~~~~~~~~
*The Family Room*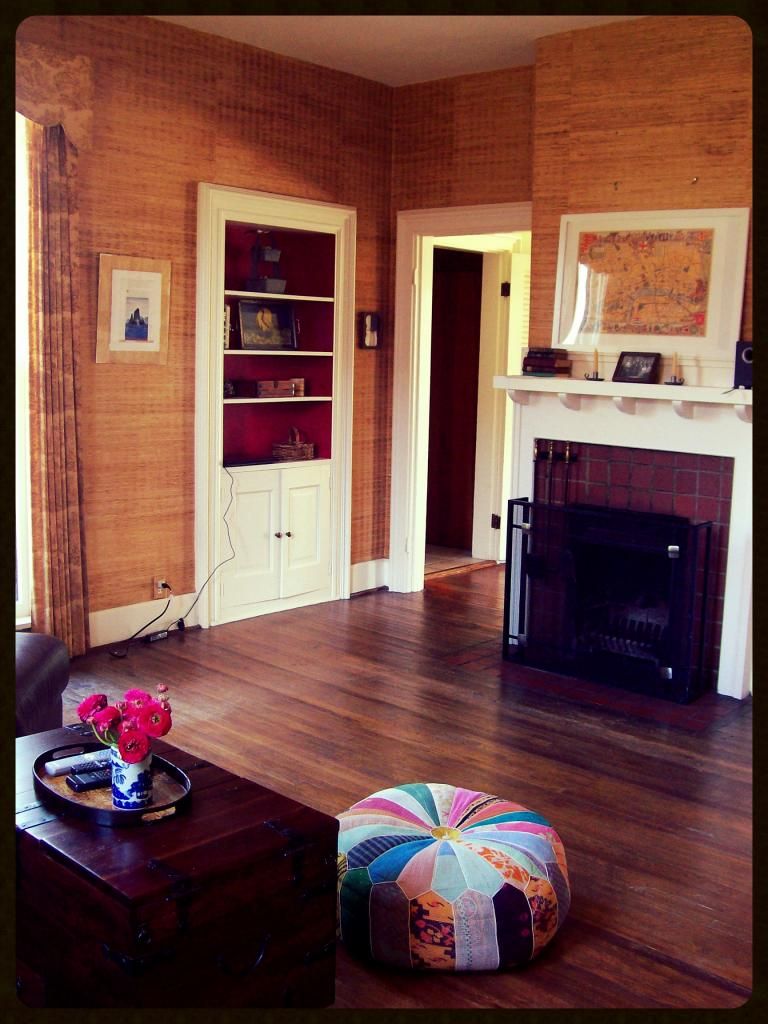 This lovely Victorian Lady was built some time in the 1880's by a local artist and photographer named C.H. Bryan. I don't know much about this man and his family, but I think it's amazing that he was a creative, artistic man, and now another (humbly stated) creative person is living here. You can really see his artistic influence in the details of the architecture. There is definitely a Victorian aesthetic apparent, but there is also a bit of Orientalism and signs of early Arts and Crafts influence. Mr. Bryan was a pioneer in local architectural design. I think it is incredible that the original interior design has survived, and is in such good shape after all of these years. This home certainly has been loved. I only hope that I can do justice to his vision in every way I can, as I maintain and restore his lovely home.
*Fireplace Details*
There are still many bare walls, and not all of the paint colors are what we would choose, so some things will change. We need a rug in every room, but funds say otherwise, so for now, house slippers are keeping our little toes warm. Also, the home is almost twice the size of our last home, and some rooms are sorely lacking in the furniture department. The dining room, because of it's massive size, dwarfs our table. I'm hoping to find a nice antique one to fill the space.
One room that I am really excited about isn't very architecturally stunning, but is extremely special to me. There is a small sun room located off of the Library and Family Room that I am calling my Studio. This is my creative space, made full of light, perfect for sewing, drawing, painting, etc. I am really excited to have this space, because it is the first time in eleven years (since graduating from collage,) that I have had a place that has the sole purpose of fostering creativity and that allows me to do art.

*The Studio*


The yard and garden are nearly as incredible as the interior of the house, but it has been neglected over the past few years, and is seriously in need of some clearing out, weeding, and restructuring. Even so, the spring blooms are gorgeous, and we wake to a chorus of birds every day.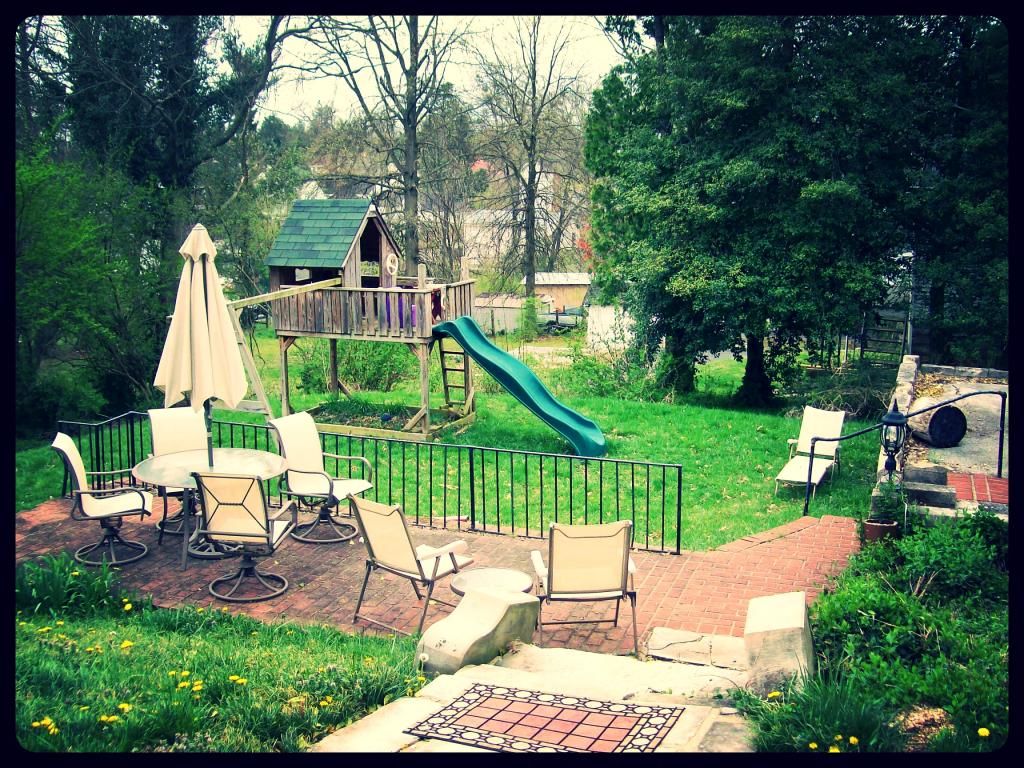 It has been a dream of mine to own a historic home for as long as I can remember. I feel really blessed to have been given the chance to take care of and live in this home. Every day I pinch myself. Thank you for allowing me to take the time to share it with you. I only wish I could invite you over for tea, or an evening dinner lit with candle-light. This house invites hospitality. Ooooh...and think of what Christmas will be like!