Historical Sew Fortnightly: Challenge #1
I chose 1813.
My inspiration...
...this 1813 yellow spencer fashion plate, which I found on the
Dames a la Mode
site...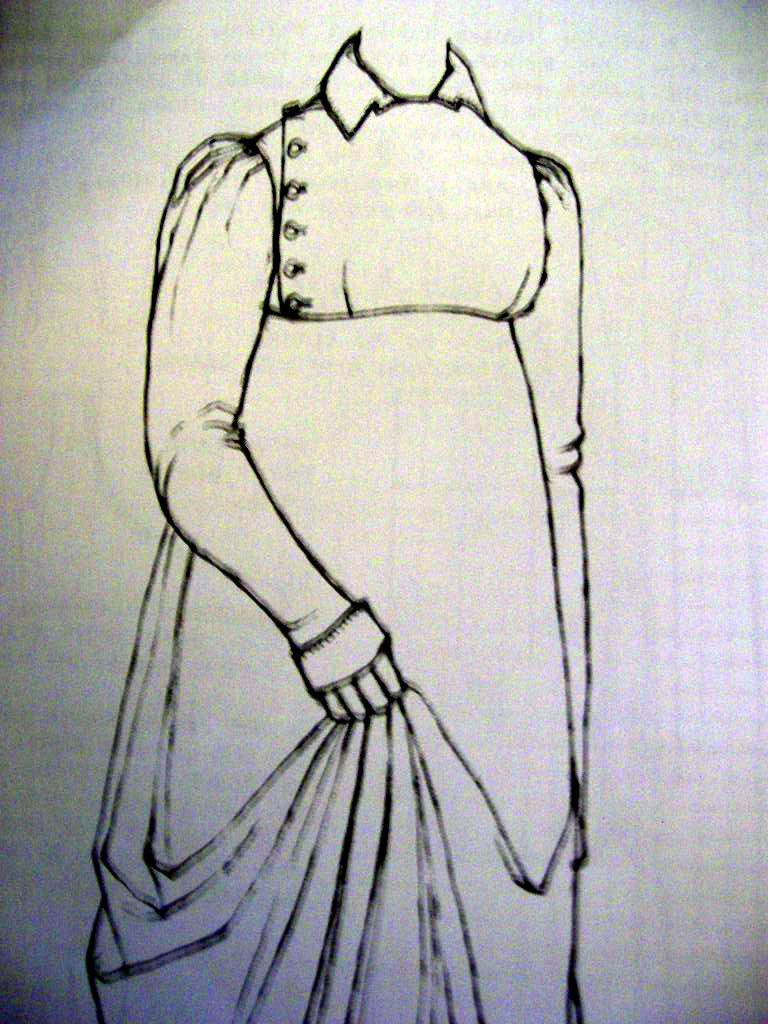 ...and the 1795-1810 Salisbury Museum riding habit in pale blue (found in Janet Arnold's Patterns of Fashion 1.)
My 1813 Spencer has the button-down, front closure of the Salisbury Museum habit, and the sleeves, ruffled collar and waist-band of the fashion plate. I really enjoyed this project. I'm extremely pleased with the ruffles. I used the salvage edge of the fabric, and it has a sort of 'furry' effect to it.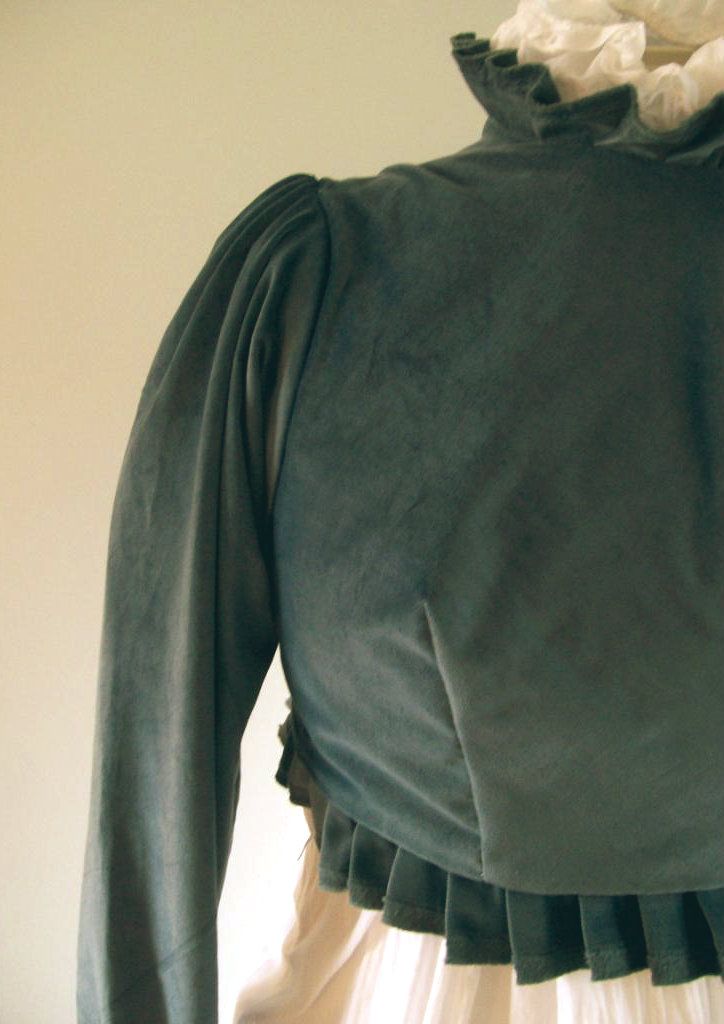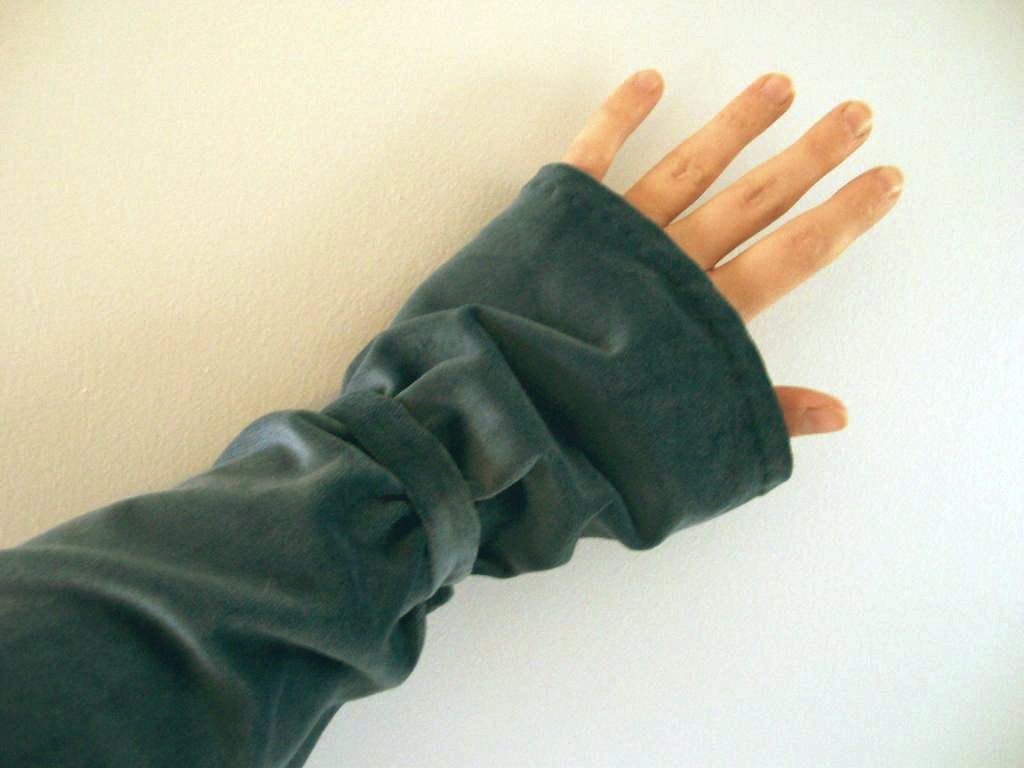 And *SHOCK* the long sleeves...I love. I've never done a project where the sleeves came out so perfectly, with no issues at all. It was a small miracle. I get kind of giddy when I try on the jacket, because I love how the sleeves go all the way down to my knuckles.
It is all hand sewn, of course. And let me just say...if I haven't before...that I am a terrible button hole maker, so don't look too closely. Also, the only buttons I had on hand were dark colored bone buttons. I have a feeling the buttons on the above spencer would have been fabric covered, or metallic (military inspired) ones. I used what I had. In the future, if I can find military inspired buttons of a similar size, I might switch them out. The only thing about this project that I'm not that pleased with (besides the button holes)...the darts. They turned out just a bit too pointed for my taste. Does anyone have any tips or tricks for making a more curved dart? I always have trouble with this.
I don't have any 1813 gowns, all of mine are between late 1790's and 1810. The line of of 1813 gowns are much less 'classical' in line, and more 'romantically' inspired...higher hem...more of an A-line shape starting to appear...etc. So, sorry for the inconsistency of display. Maybe this calls for a gown of a later date to be made?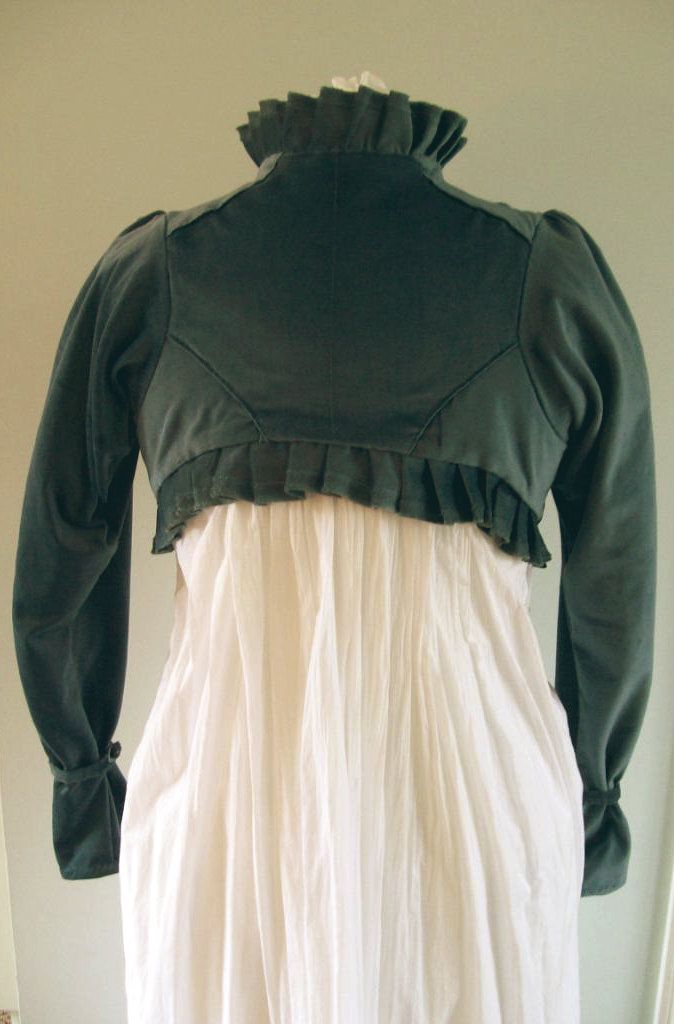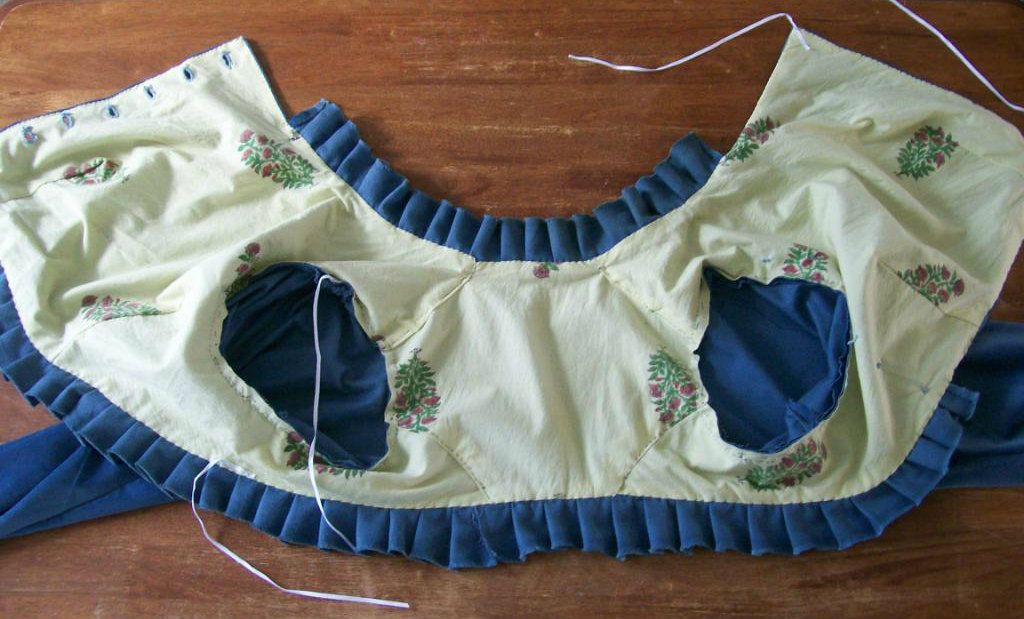 The unglamorous inside.
I used a very narrow tape at the shoulder and waist to hold the left front panel tight across the bust.
If you have any other questions, please ask. It was fun!
Just The Facts:
The Challenge: Spencer/Riding Habit
Fabric: Cotton velvet, lined with block printed cotton
Pattern: Draped/drafted
Year:1813
Notions: thread, 1/8in tape, embroidery floss, buttons
How historically accurate is it? Yes, it's hand sewn, using appropriate seam construction and fabric, and the design is based off of a fashion plate, and garment in Patterns of Fashion 1.
Hours to complete: Too many...I don't know...maybe 20ish...maybe more? I'm really not good at keeping track of time spent on projects.
First worn: Hasn't been worn...yet.
Total cost: The fabric was from my stash, but originally would have cost about $40, I think.