Habit Shirt - Toile
Just a quick update...
The above fashion plate is an example of the habit shirt that I'm attempting to make.
This is the toile that I've drafted and draped, using a basic sloper I made long ago as a guide. There was a whole lot of tweaking involved. The fabric I used for the toile is much more stiff than the cotton voile that I'm using to make the real shirt.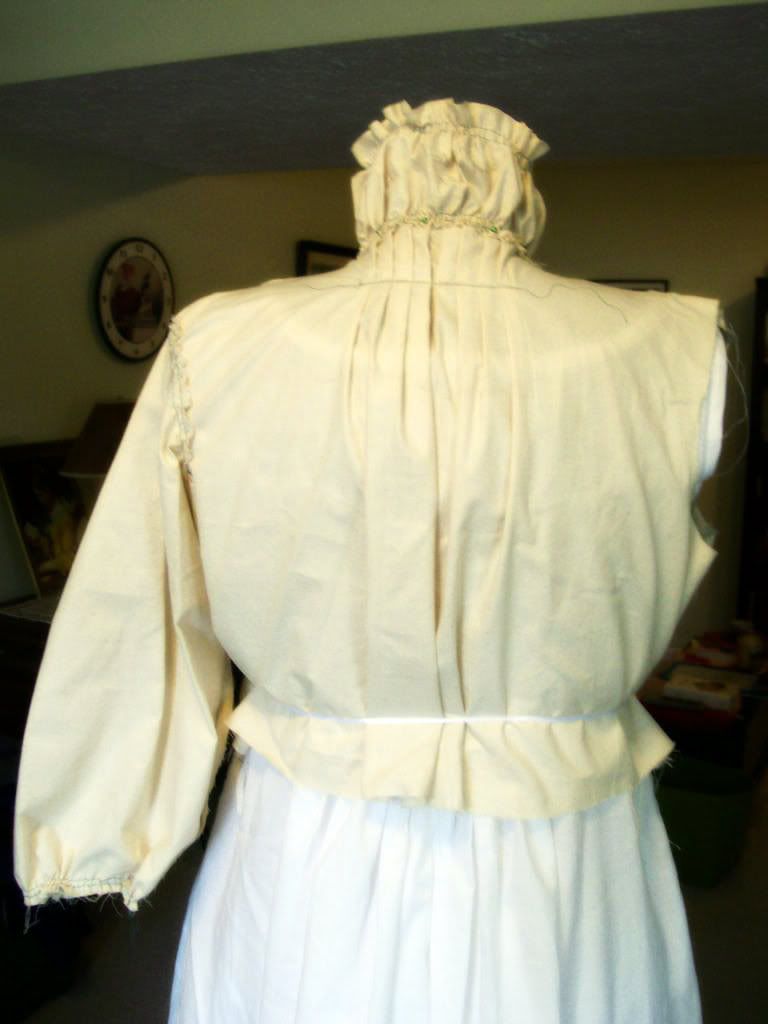 It's a really sloppy toile...no waist band, sleeves tacked in, etc...but I'm feeling lazy these days.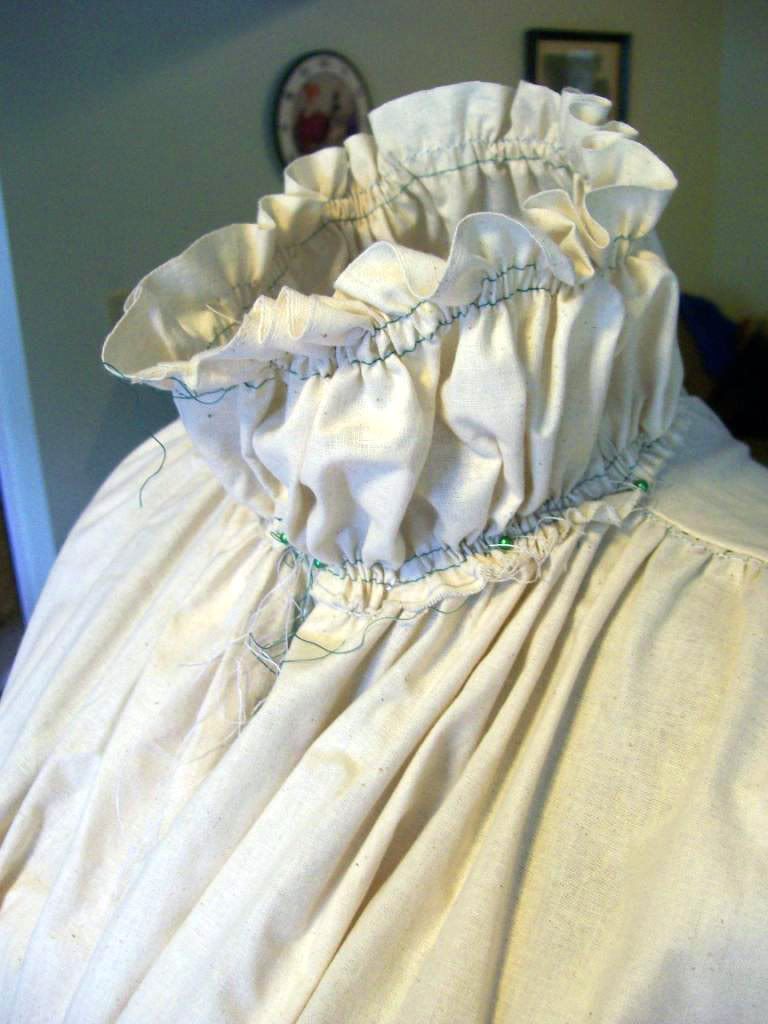 The real one will be put together with much more effort and care...drawstrings, Dorset buttons, matching thread, seams constructed correctly, all hand sewn, you get the point.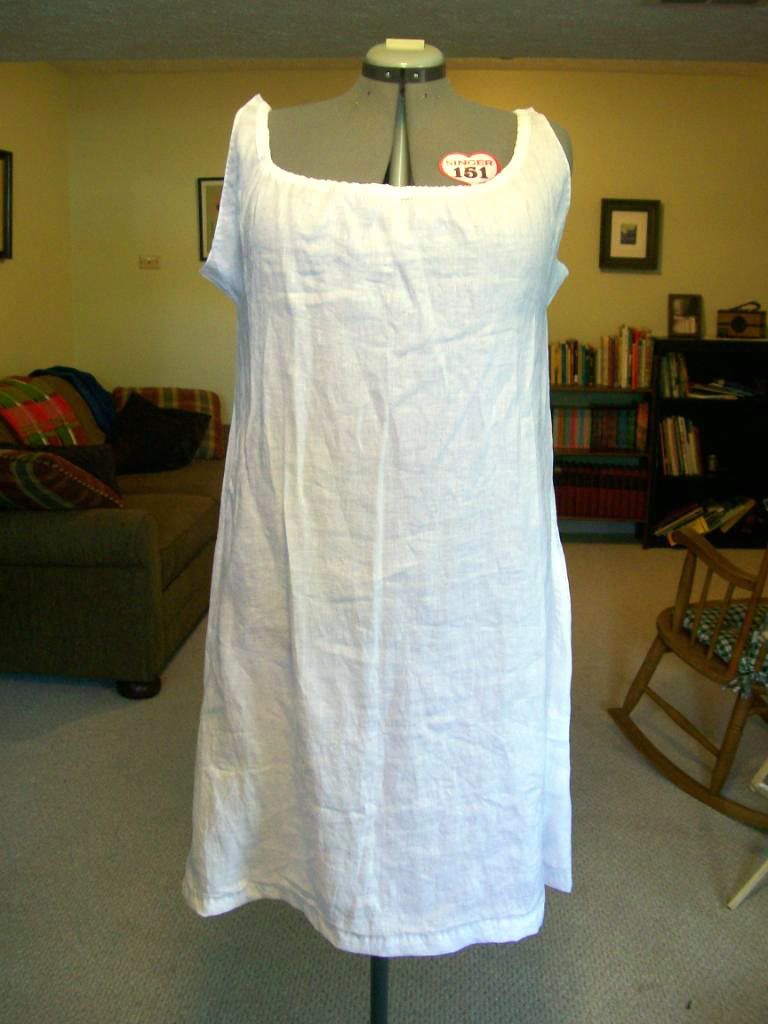 Also, I haven't had a chance to share with you the basic sleeveless shift I made last December. Nothing special, but there it is.
It feels so good to be sewing again!