18th Century: Caraco Jacket (aka - Mrs. Claus)
I recently finished a Caraco Jacket. Except for a set of stays, this is my first major attempt at producing something from the 1770's. Because I'm fairly new to this, I wanted to stay away from expensive materials and use up what I have in my stash instead. I started with a basic jacket done in red linen, and lined with off-white linen. My research led me to many fashion plates showing red/pink garments decorated with green and white trim. Having green and white linen in my stash, I thought, why not go for it.
Unfortunately, once it came together, all I could think of was Christmas and Mrs. Claus. Seriously. It's all I think of. I'm having a hard time enjoying the shape, the effort that went into it, the detail, the decoration. I notice nothing but the color scheme. Blah! Such a disappointment!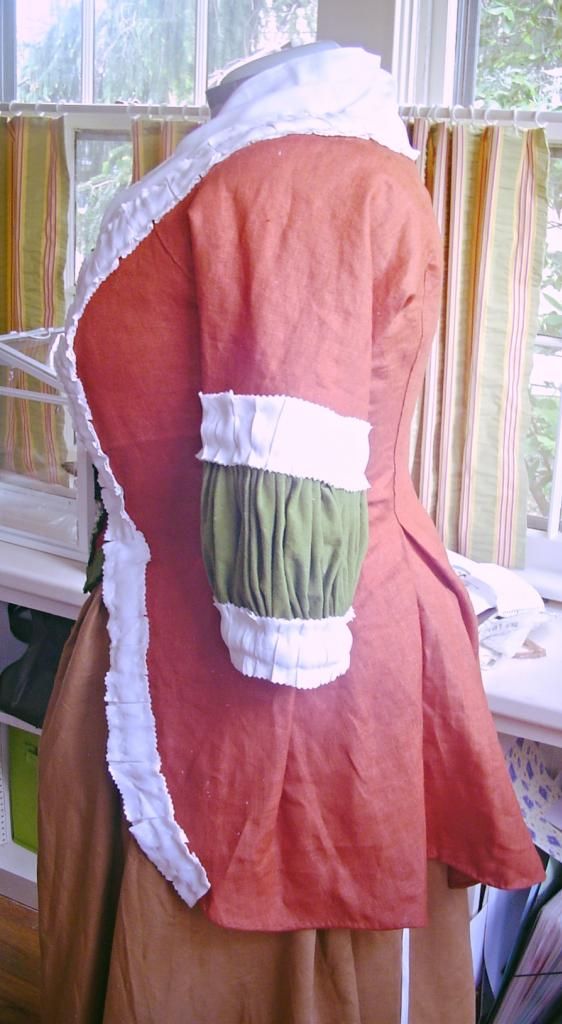 I draped and drafted the jacket using some illustrations from Janet Arnold's "Patterns of Fashion 1" as a guide. Everything is hand sewn. I used pinking sheers on the trim, but I don't think my sheers are the correct shape for the 1770's. Do you think the proportions between the jacket size and trim size are correct? I feel like the white trim is too big, but that might be my Regency sensibilities kicking in.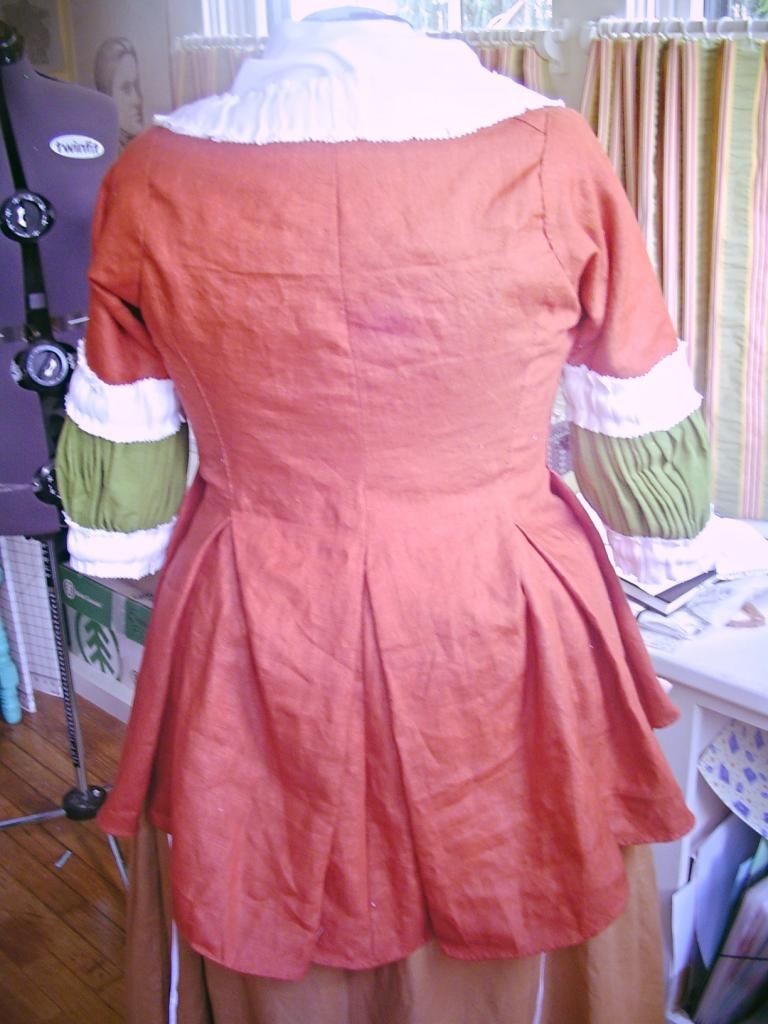 The shape of the sleeve is known as a sabot sleeve. I'm not happy with the shape that I got. This was definitely a learning experience for me. My sleeves were influenced by the gown in
This Illustration
. My Caraco was highly influence by this gorgeous one at
The Met
.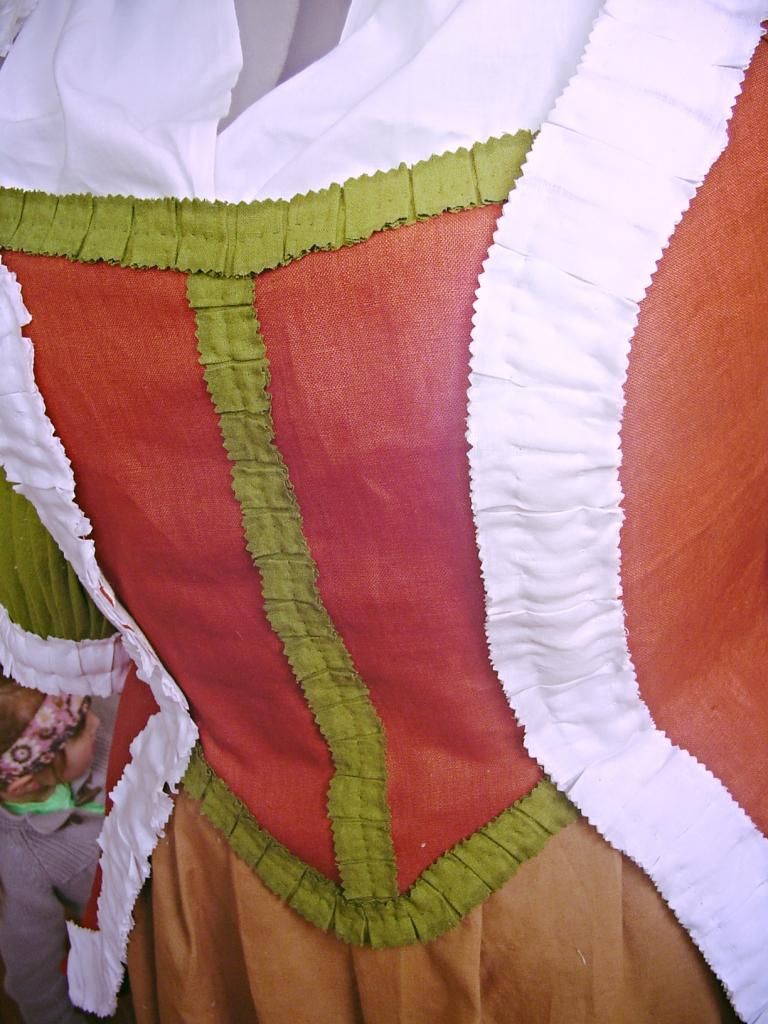 There is a false front under the jacket. I would love to know if there is a more period correct term for "false front." Can anyone clue me in? The trim on this part, and on the jacket is box pleated, but the trim on the sleeve is just a simple pleat.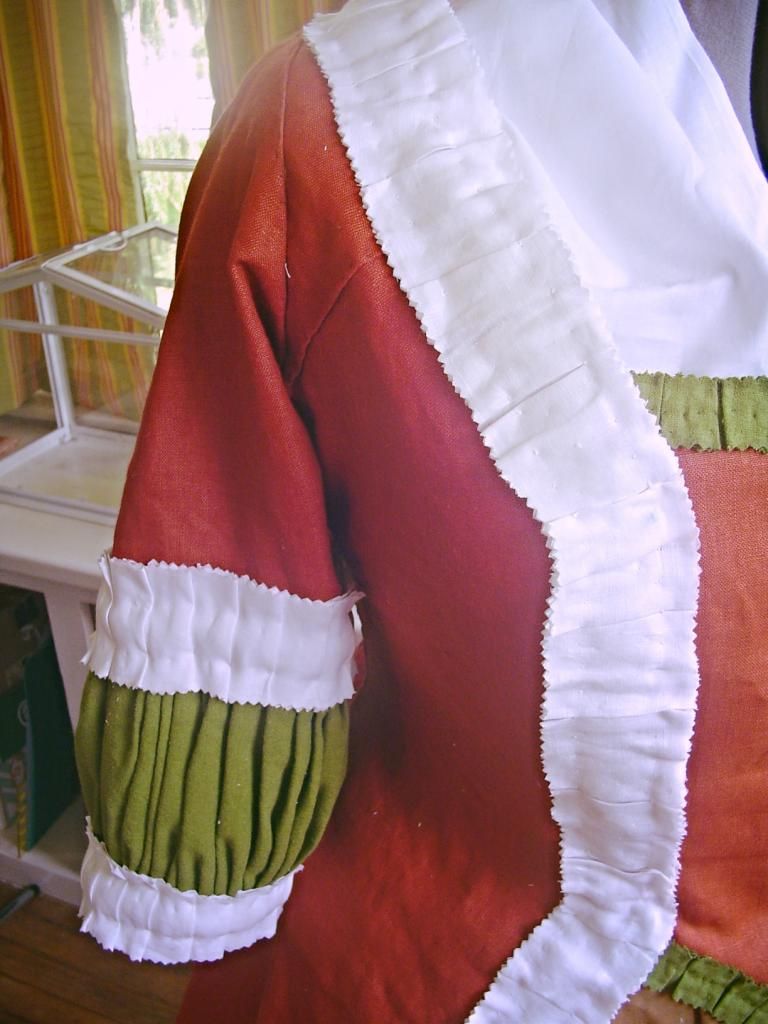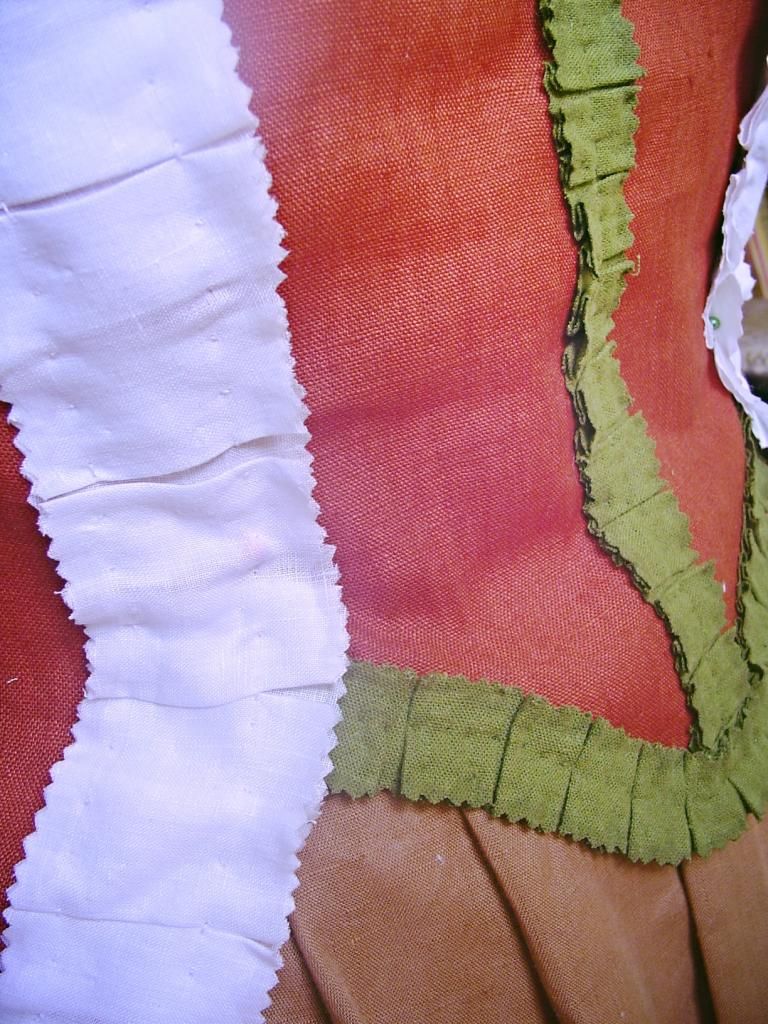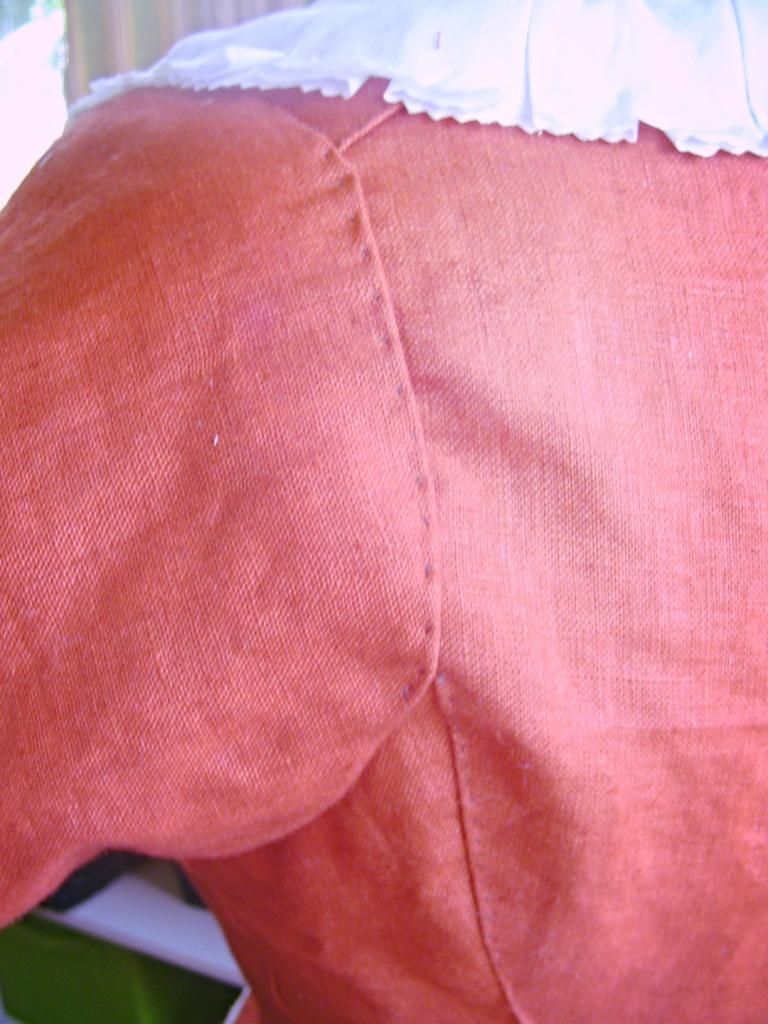 All stitching is done with period techniques.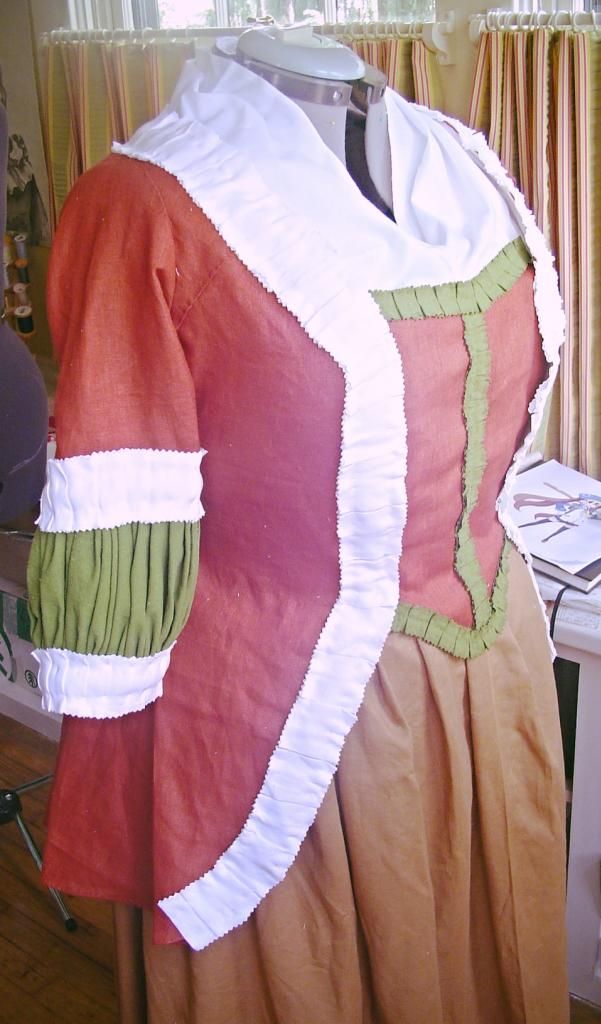 I'm not happy with the outcome, but it's a thousand times better than my first Regency gown. I think I would love it better if the fabric was either blue or green. In anycase, the brown petticoat just isn't working AT ALL with this jacket. It is entirely too plain. I suppose I will have to remedy that. To see where I got my fashion plate color scheme inspiration, check out these pins:
Pin 1
,
Pin 2
,
Pin 3
,
Pin 4
,
Pin 5
, and
Pin 6
.