Historical Sew Fortnightly Challenge #19: Wood, Metal, Bone: 1770's Stays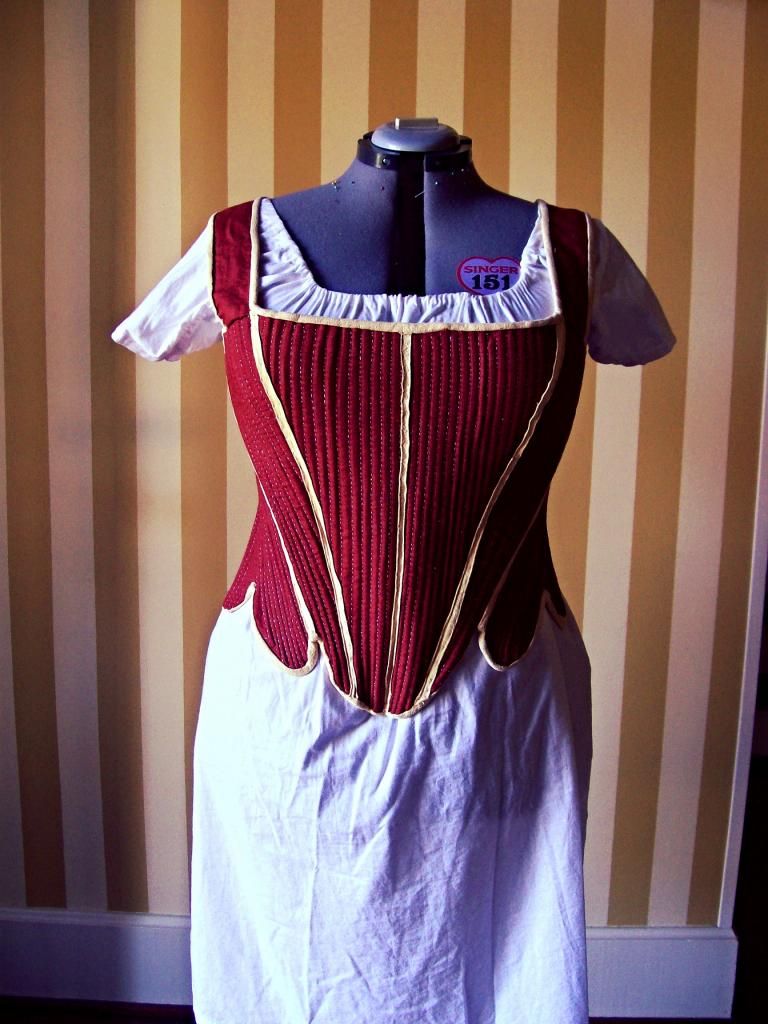 Well, well, well...better late than never, right? For the
HSF Challenge #19
I chose to reproduce the 18th century stays in the "Costume Close-Up" book by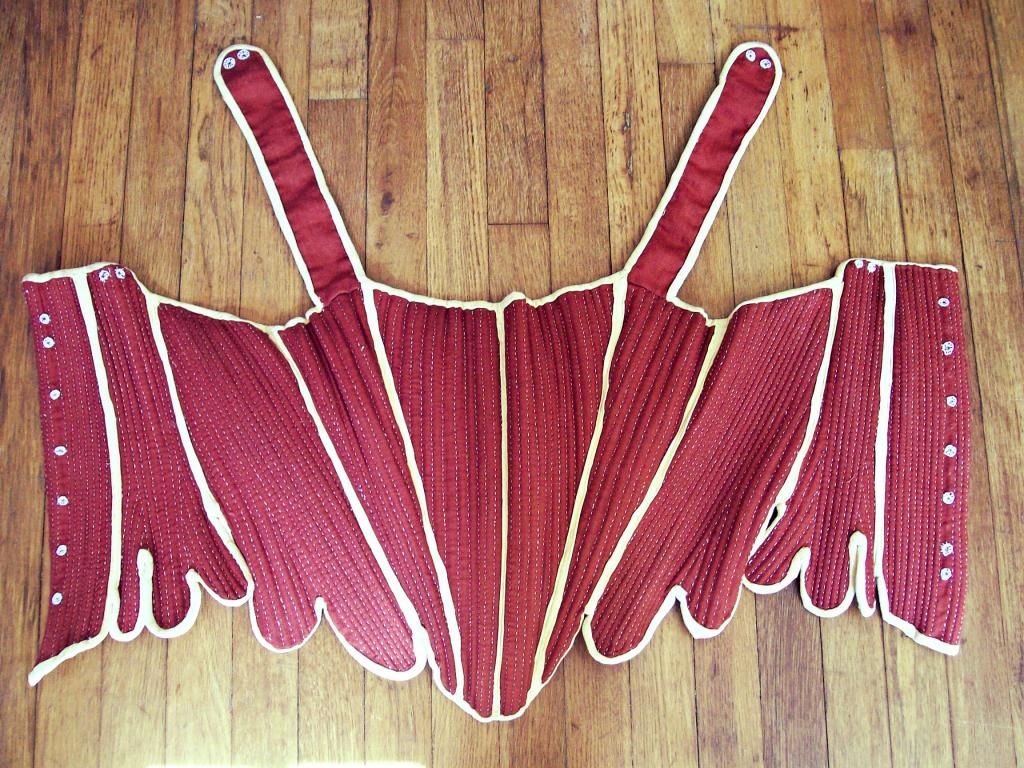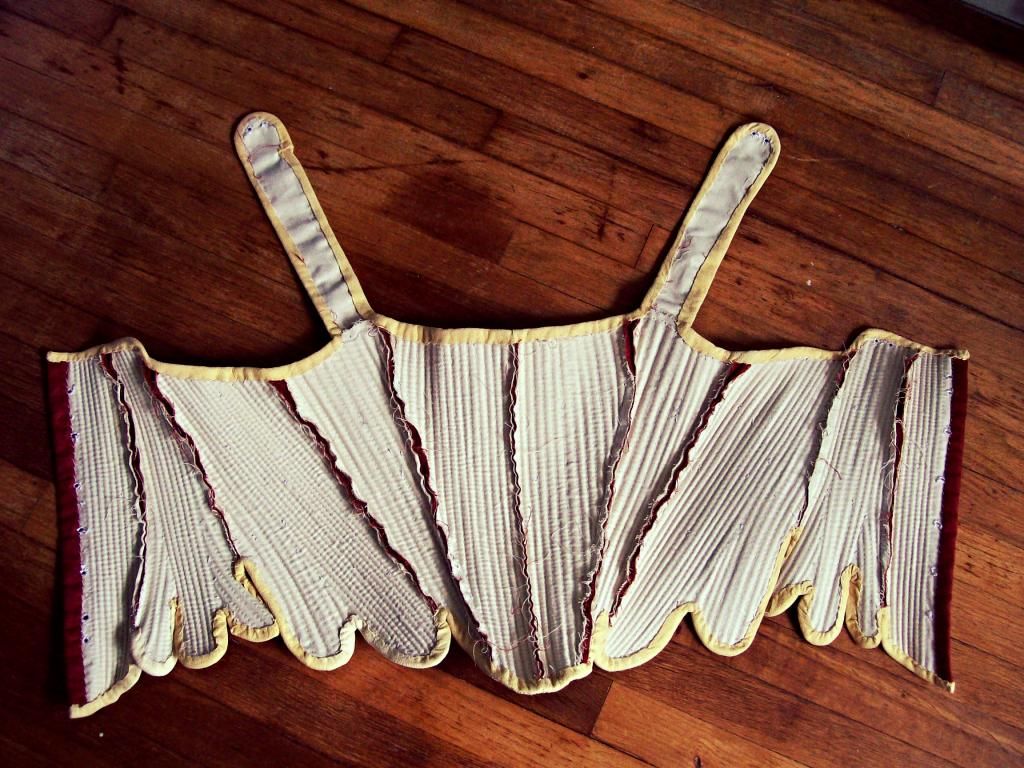 (Pre-lining shot)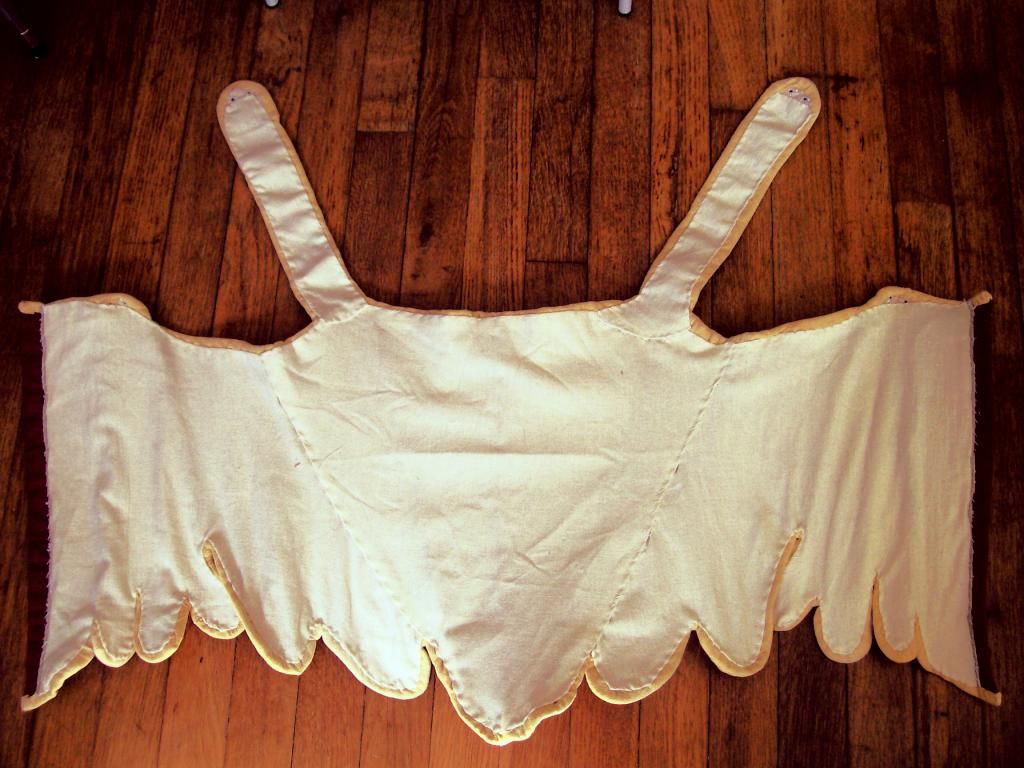 (Post-lining...it is pieced at the side seams and at the straps, tacked around the edges so that it can be removed and replaced when soiled.)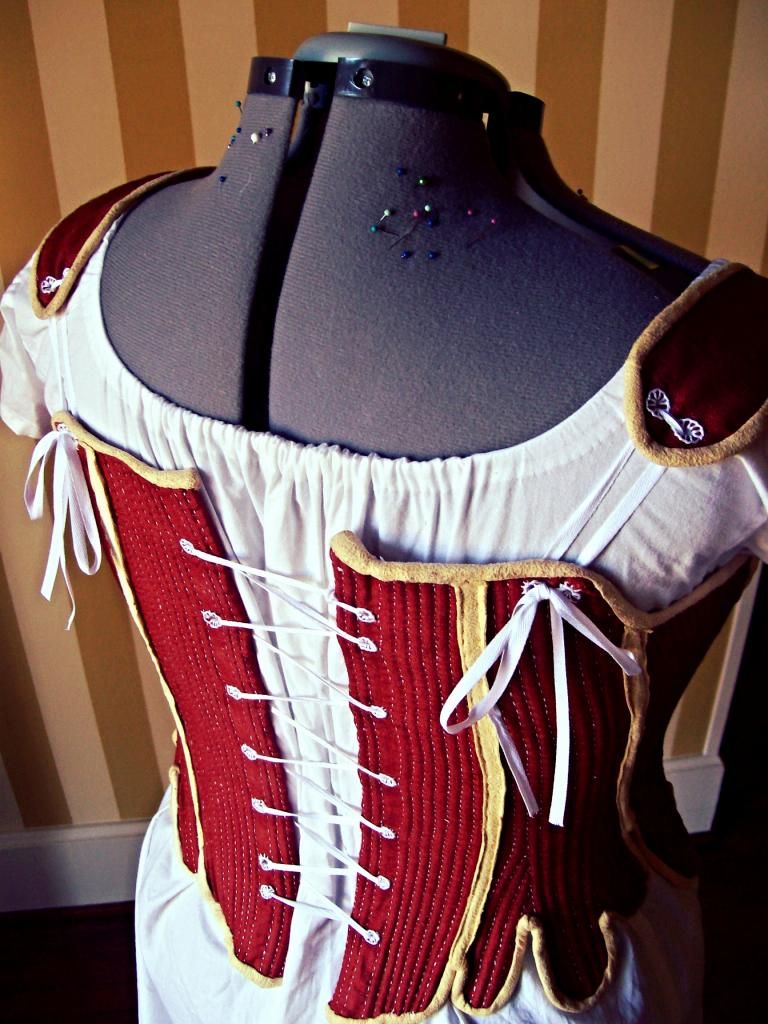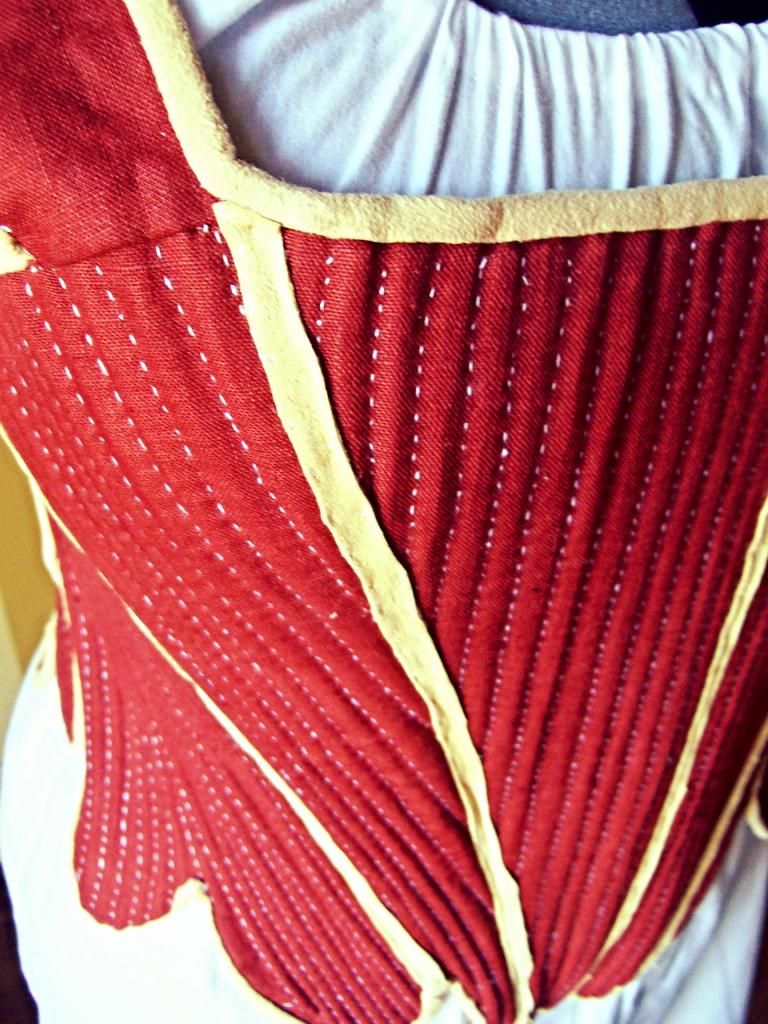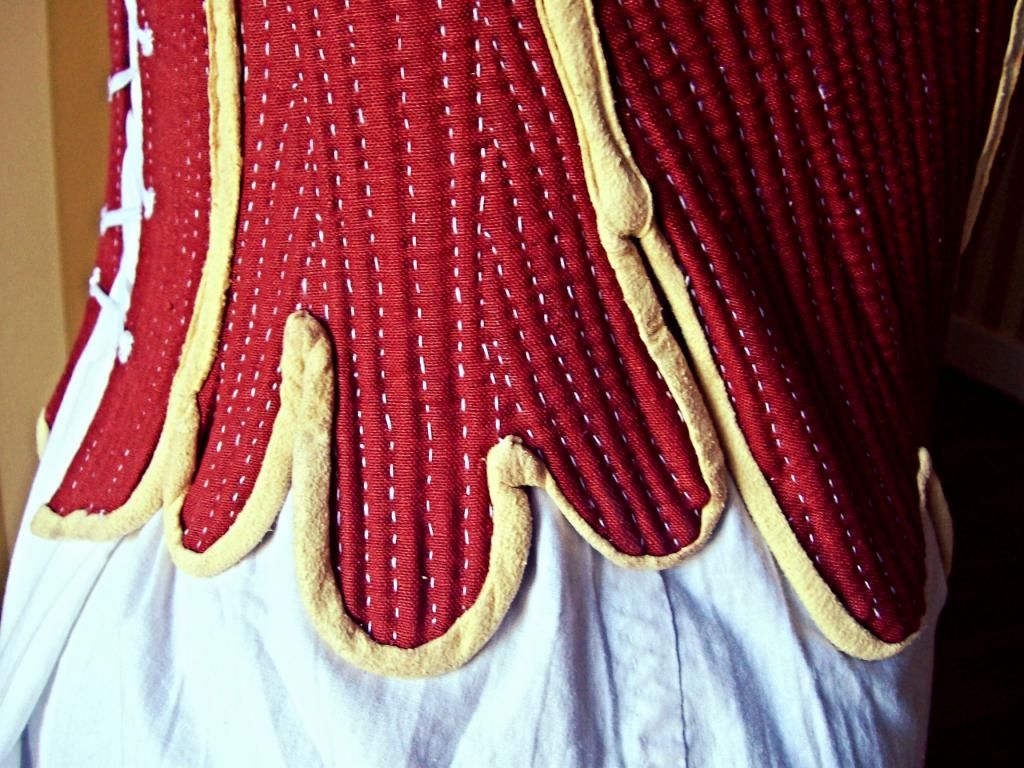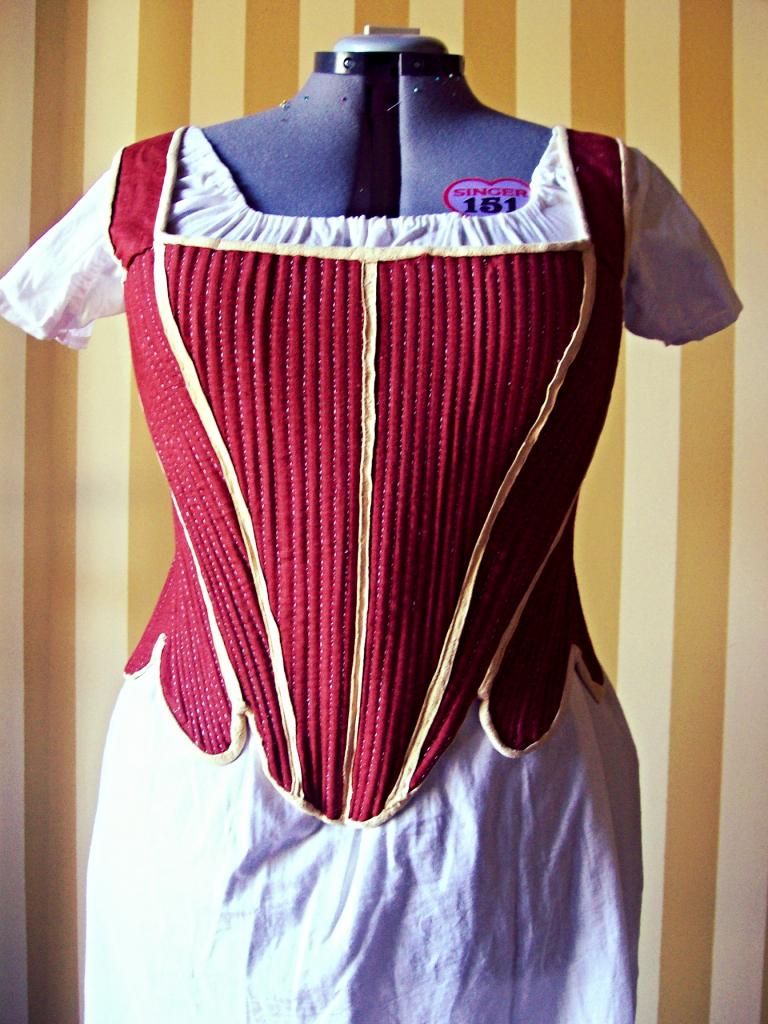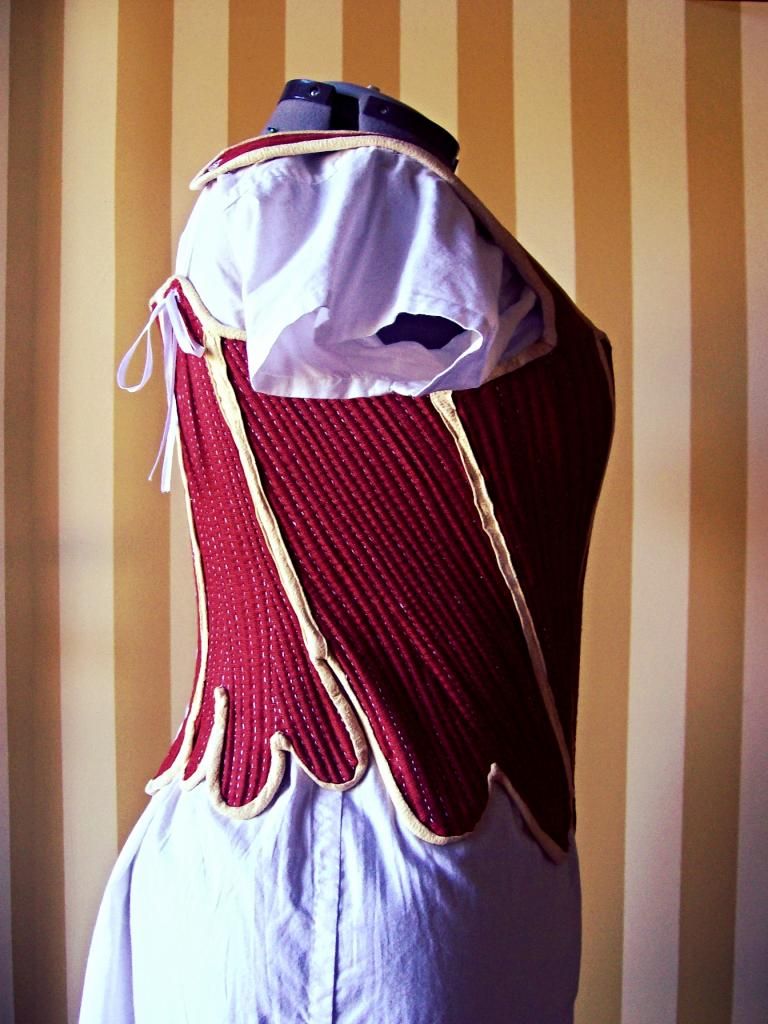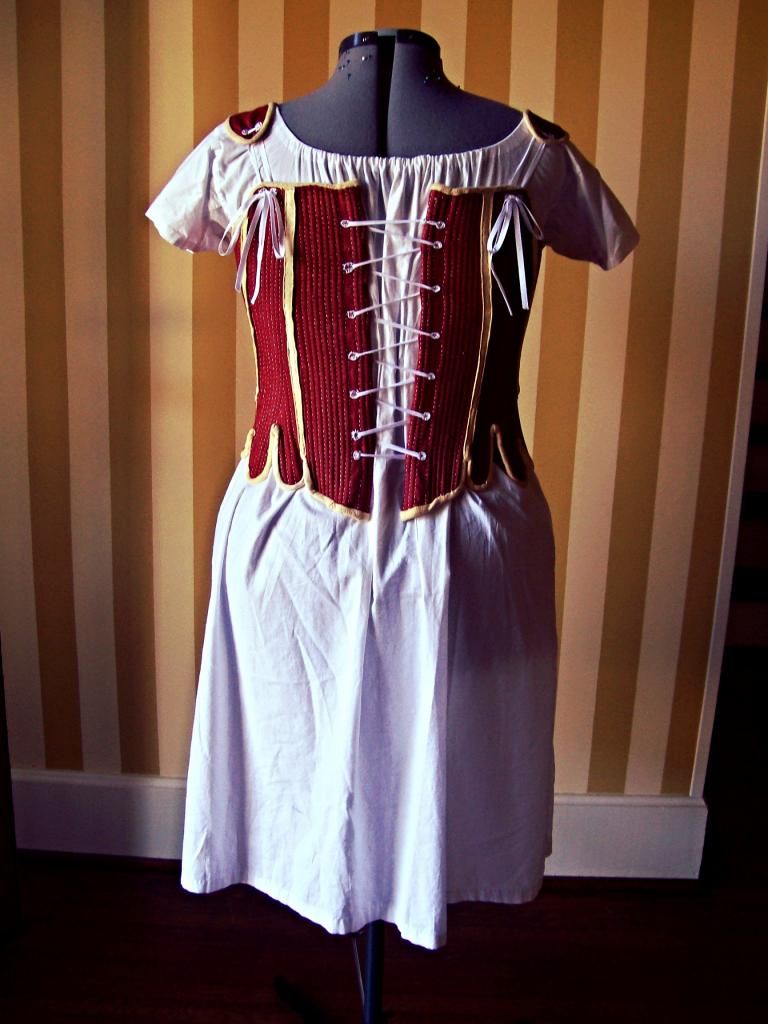 I'm feeling very Revolutionary after making these stays...especially with the current government issues. I'm listening to the Les Miserable soundtrack as I write this blog post (I know, not OUR revolution, nor the proper era for the stays, but the soundtrack is inspiring none-the-less.) I feel like I could be one of the "little people" that rises up and shakes a fist at the big wigs that can't get along and make decisions in the Capital.
"Do you hear the people sing
Singing the song of angry men
It is the music of the people who will not be slaves again
When the beating of your heart
Echos the beating of the drums
There is a life about to start when tomorrow comes."
~~~~~~~~~~~~~~
"And little people know
When little people fight
We may look easy pickings but we got some bite
So never kick a dog because he's just a pup
we'll fight like twenty armies
And we won't give up "
Just the Facts
The Challenge: Wood, Metal, Bone: 1770's Stays
Fabric: Linen for all three layers of fabric.
Pattern: Drafted, but based on the one in "Costume Close-Up"
Year: 1770's
Notions: Linen thread, cotton embroidery floss, cotton tape, reed boning, and leather (cars shammy) for binding the seams and edges.
How historically accurate is it?: I would say 100%. Hand stitched, appropriate materials and construction.
Hours to complete: ???? Too many?
First worn: Not worn yet, but hoping to wear it in a couple of weeks.
Total cost: ? Everything was from my stash except for the leather, which cost about $11.00. Of course, I bought the items in my stash at some point didn't I...