Historical Sew Fortnightly: Challenge #3: Under it All
This post is for the
Dreamstress' Historical Sew Fortnightly
Challenge #3: Under it All
. I'm actually on time for this one! I am finding all of these challenges very inspiring. I work better with deadlines and people to hold me accountable. And the many gorgeous historical garments being posted in the
Facebook photo album
are incredible...I feel humbled by them, and am keenly aware of my amateur sewing abilities now. There is always room to grow, right?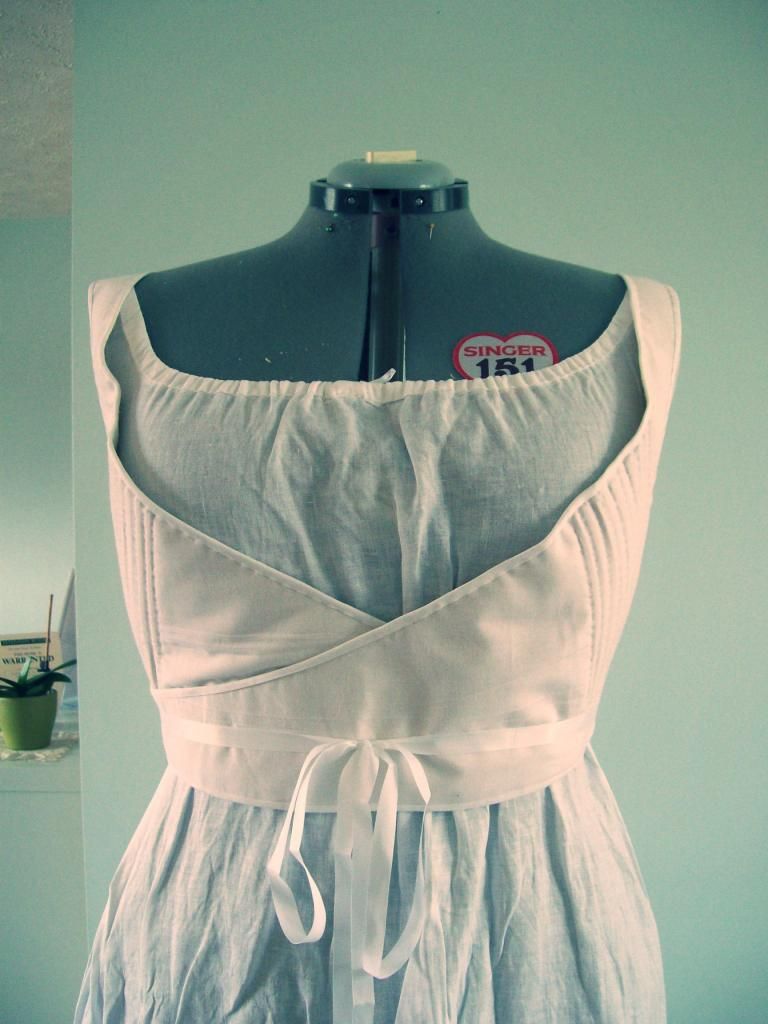 My project for this challenge is a set of stays. I had considered making an early set of stays circa 1790, but in the end, I was inspired by the
Kyoto Brassier
, an early 1800's transition undergarment.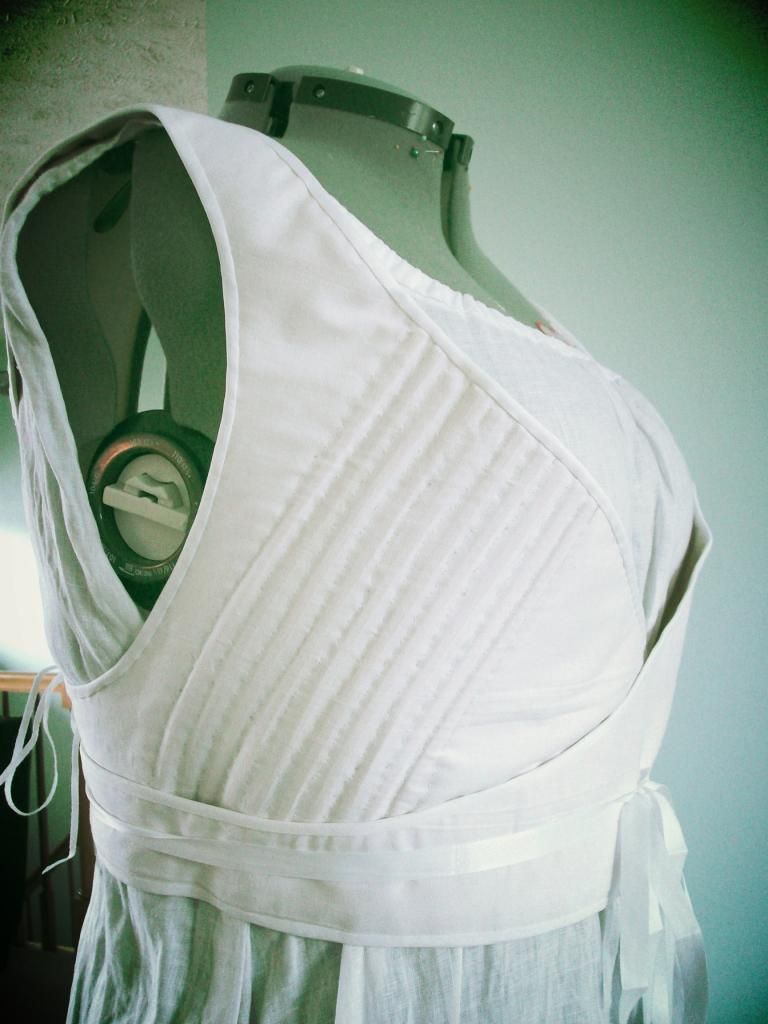 I draped and drafted the pattern myself, looking at
this page from KCI.
The stay fill out better on my squishy body than they do on my stiff dress form.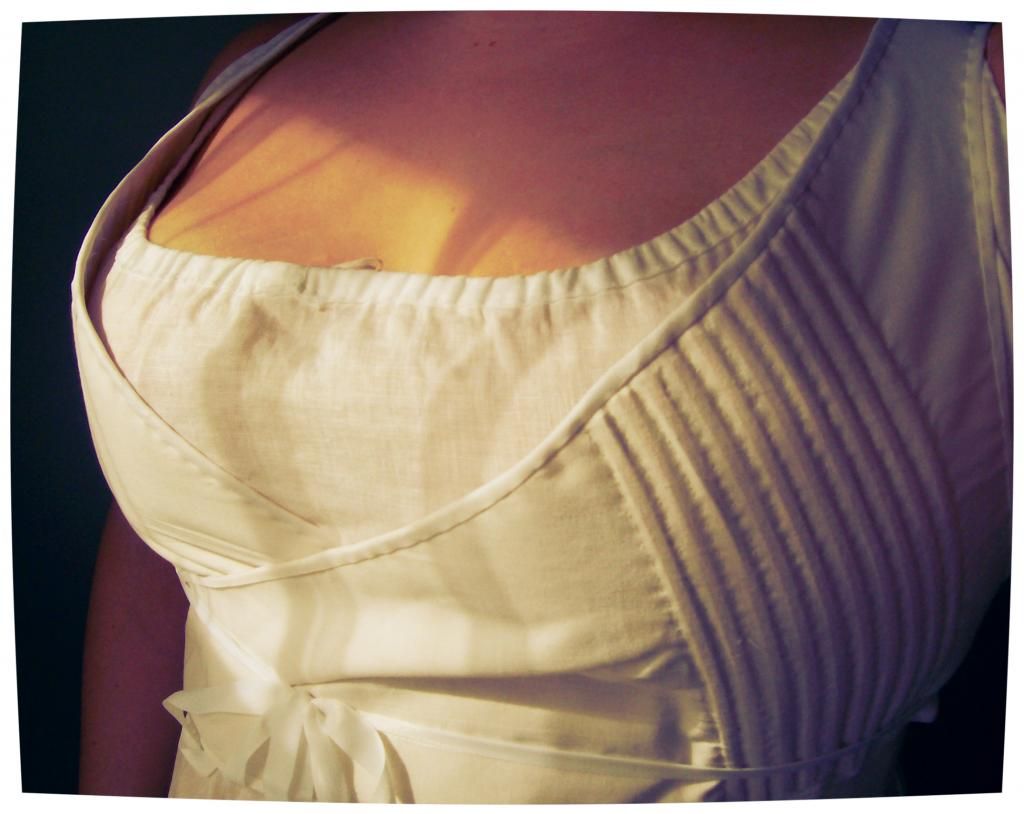 I'm told by Sabine of
Kleidung um 1800
that from her research in the Lady's Strategem, there is very little (if any) extent evidence of what we call "short stays." It is hard to say, but the Kyoto Brassier might have been used for someone with health problems, or someone who is pregnant or nursing. I am none of these, but the garment was fun to make anyway.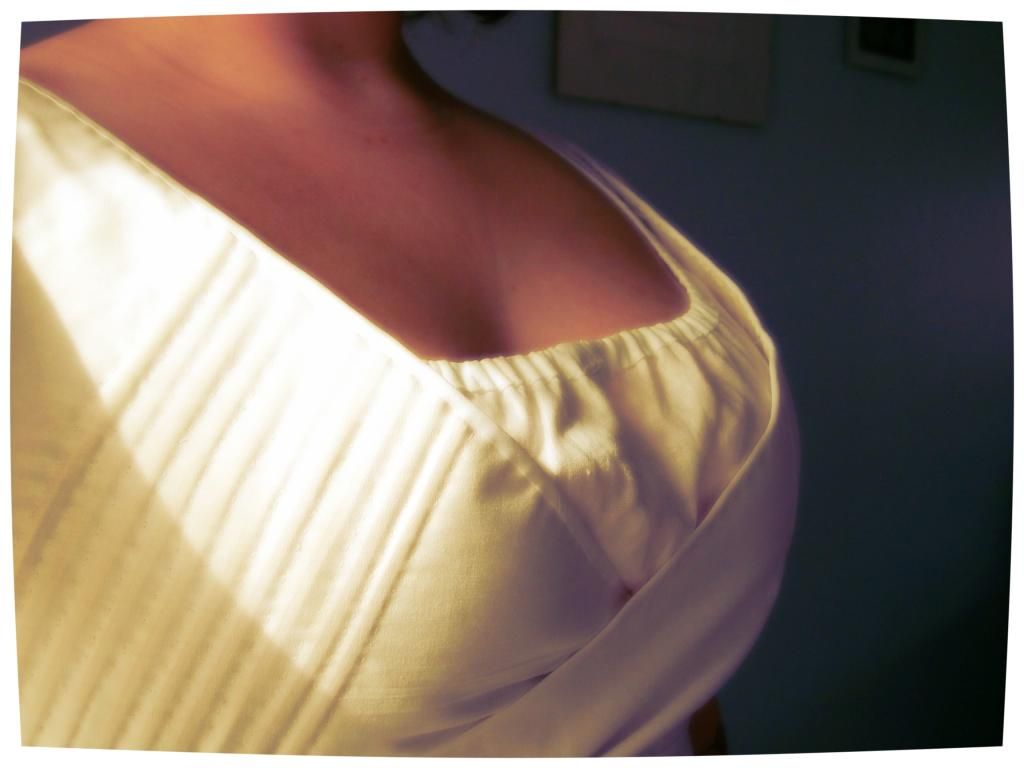 It is actually very comfortable to wear...more so than a modern bra. I've been wearing it for a couple of hours now, and I feel like I could do anything in it. They are easy to put on, without any help. Who knows...maybe these were a working woman's stays???
(original way of wearing the straps)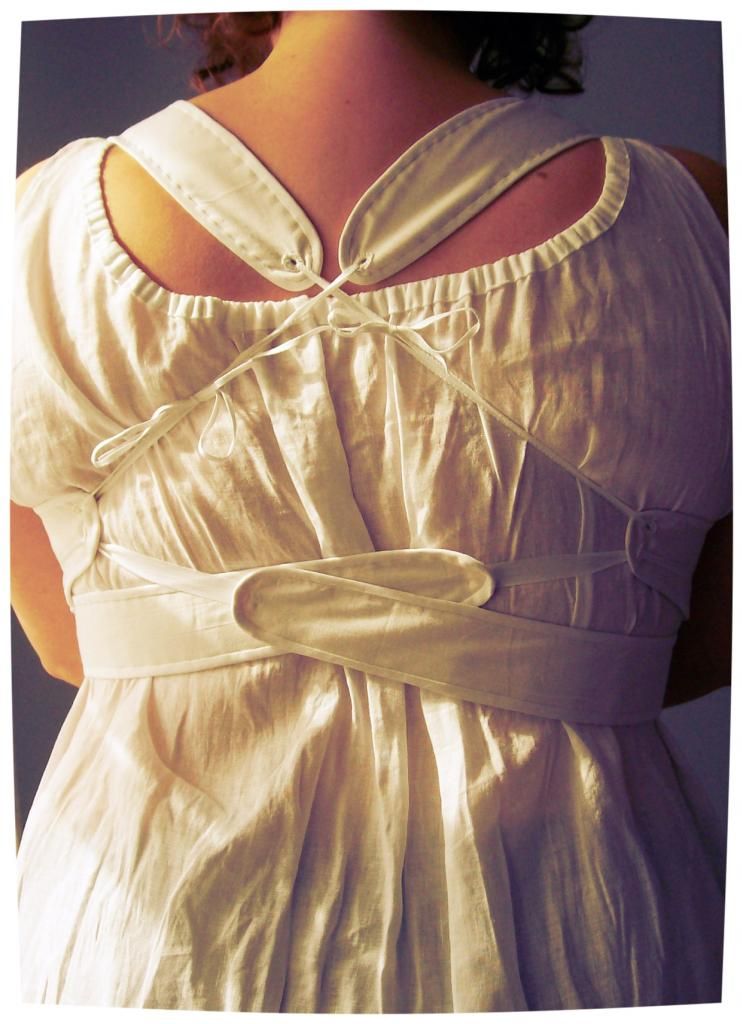 (my modified version)
I found that modifying the way the straps tie in the back actually works better for my body shape. The original stays used a string tying together the top shoulder strap to the bottom side strap directly under it, but when worn like this, the straps fall off my shoulders too easily. But, if I cross the top shoulder strap to the bottom side strap on the opposite side, they fit much better, give me a better shape, and stay on.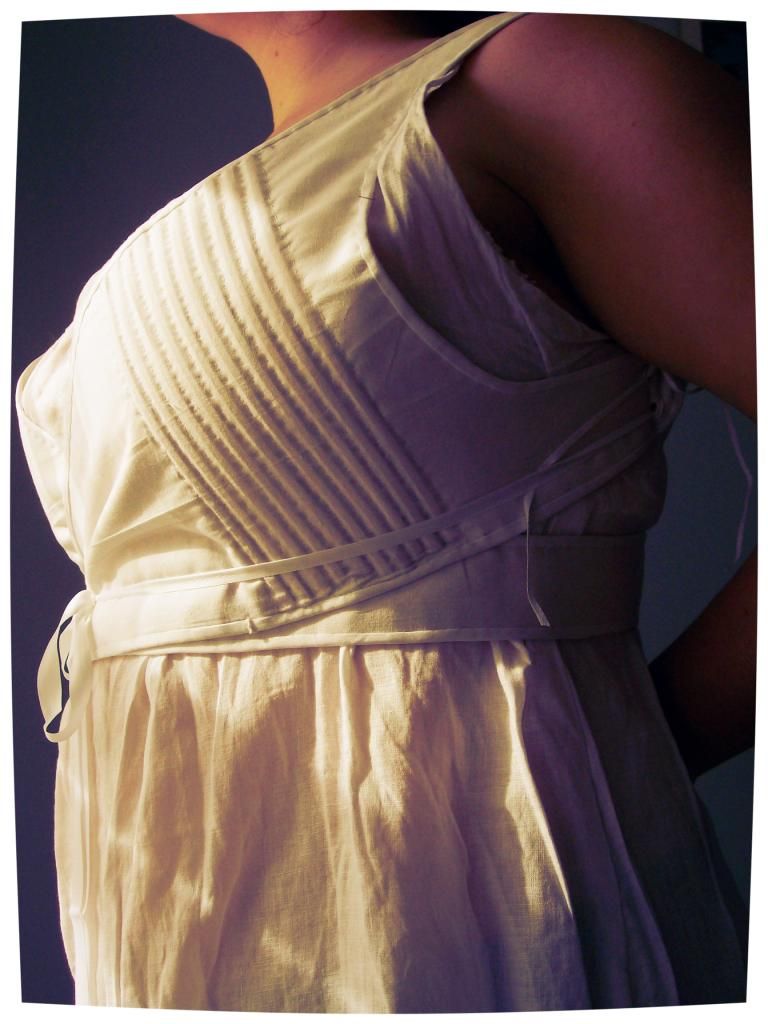 I used linen for the lining, cotton for the outer fabric, and sandwiched between is a layer of cotton duck to give it a bit of body and stiffness. They are hand sewn. I'm not sure what the original was boned with, but I used reed...simply because it is what I had on hand.
Just the Facts:
The Challenge: Under it All: Kyoto Brassier
Fabric: Linen Lining, Cotton outer fabric, Cotton duck interlining.
Pattern: Drafted and Draped by me.
Year: Early 1800's
Notions: Thread, Embroidery Floss(for eyelets), 1/4" tape, 1/2" tape, Reed Boning.
How historically accurate is it? They are based off an extant piece, and hand sewn, so I think that makes them pretty historically accurate...with the exception of how I modified the ties in the back. As far as what to call them...half stays, short stays, transitional stays, brassier...I'm not sure what the historically accurate term is.
Hours to complete: Why do I hate this part. I get so lost in my sewing hours...time means nothing to me when I'm working on a project. My guess...8 hours(hand sewn)???
First worn: Today, for a few hours...very comfortable!
Total cost: Reed boning and other notions from my stash? Cotton and Linen, about $15-$20.