The Sun King
Wow...100 followers! I know that's not a lot in the blog-o-sphere, but to me, it's incredible. What can I say, guys...I am humbled. I honestly don't know what you see in me (this blog), but I'm certainly glad you are here. Thank you for following Jane and me.
~~~~~~~~~~~~~~~~~~~~~~~~~~~~~~~~~~~~~~~~~~~~~~~~~
Jane and I went to a Humane Society Adoption Fair today, at our local Pet Smart store. We have wanted a second cat for quite a while now. Carson would like a dog, but I'm not ready for that commitment yet. So, today, our little family grew by one. I want to introduce you to Louis (pronounced the French way, Lou-ie). Jane named him that almost immediately after she set eyes on him. She said "he's Louis, the lucky cat." I thought it was appropriate, with his golden fur, he certainly could be "the sun king."
Though he's trying to convince you otherwise in this picture, with his puffed out lion mane, and Sphinx-like stance, he's really a big softy. He's very affectionate, a little bit playful, and quiet. His previous owner did a terrible job of taking care of him. His fur is matted in places. We have been combing at it all day, and even though it's looking better, we will be at this task for awhile. He gobbles down his food and water like he is afraid he won't see it again. But, I'm sure after some love, care, and attention, he will clean up nicely.
He did his best to convince us that he was confident and a really tough guy.
But it wasn't long before exhaustion set it, and he lay down his heavy, proud head.
He fought it hard, but eventually sleep won out.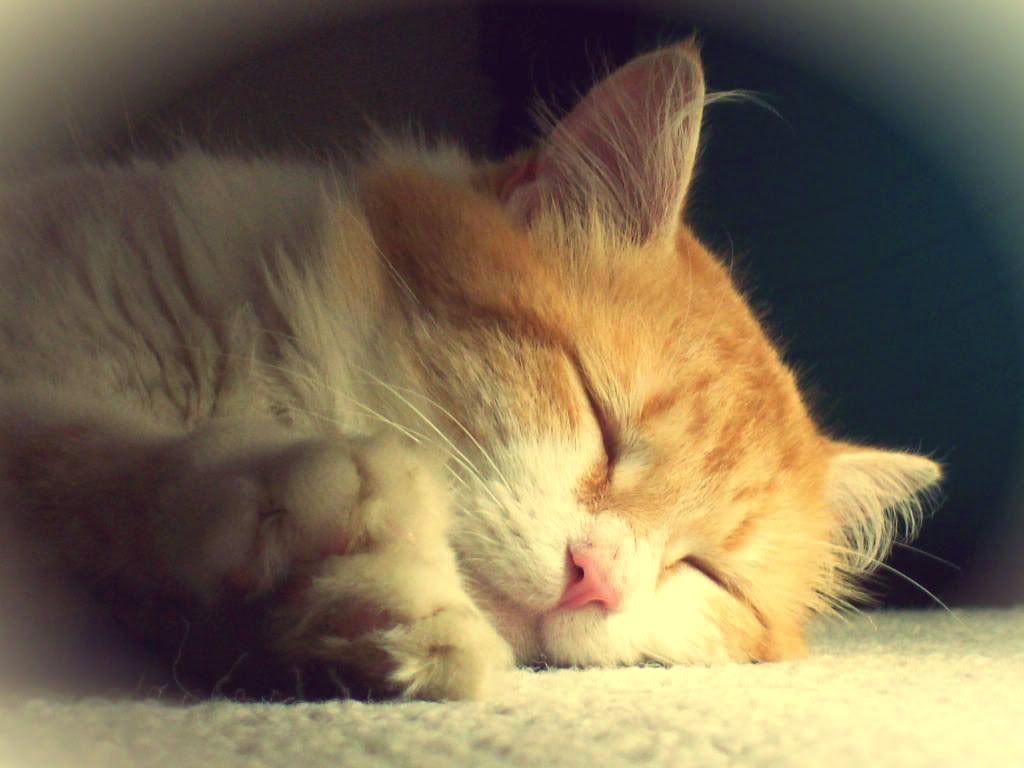 I'm glad he feels comfortable enough to sleep here. Welcome home, Louis.