Regency Stays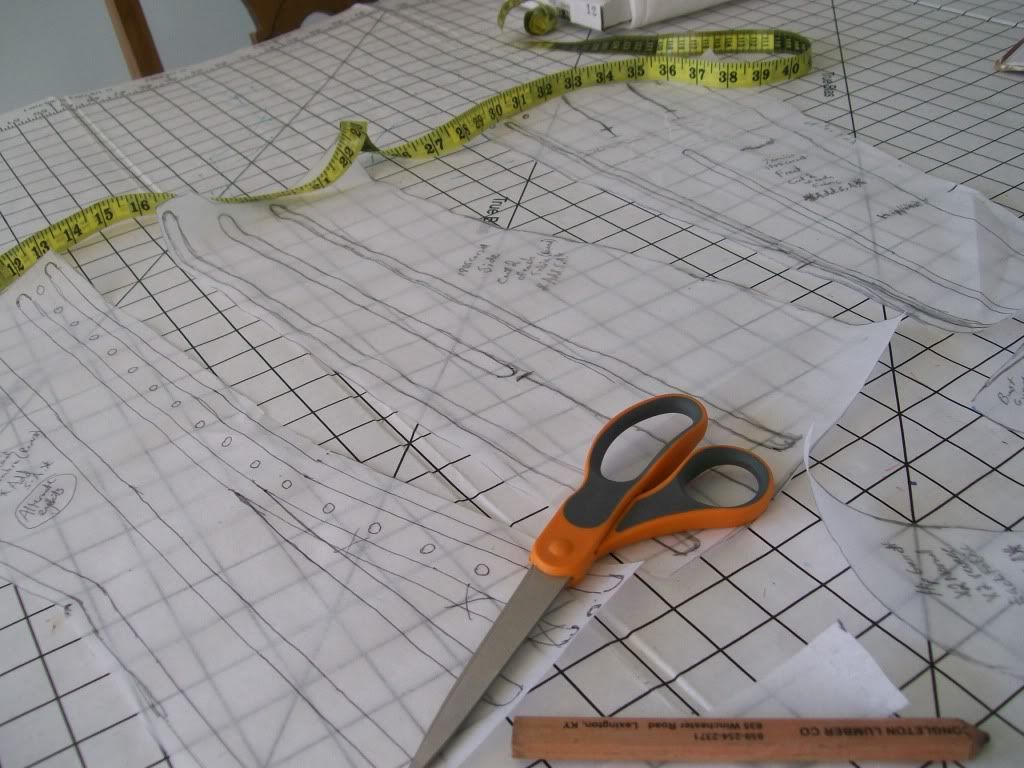 I'm in the beginning stages of making my first full length Regency Era Stays (also known as a corset in today's terms.) I've made the Sense and Sensibility Short Stays
before,
and they are more of a transition piece. But the ones I am attempting to make now, are full length...meaning bust to hip. I'm using the Period Costume's for Stage and Screen
book,
as my guide. There is a grafted pattern in the Regency section that I enlarged to fit my specific size.
Regency era stays are not at all like what most people envision corsets to be. Most people think of the Victorian silhouette, like this 1890's corset above from the Corsets and Crinoline
site
. The look I am achieving is must softer and more natural a shape...giving only a general lift and separation to the bust. If fit and made right, it is not at all painful to wear.
It will look something like this one from Mantua Maker
patterns
when I am done.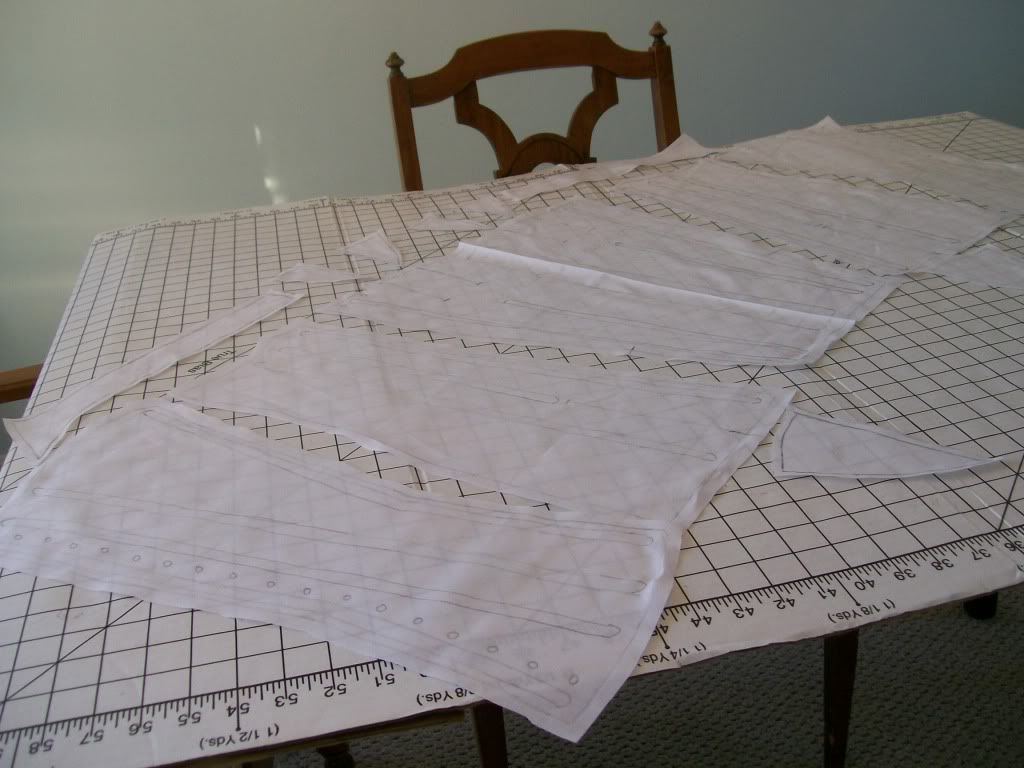 I started by drafting the corset pattern pieces onto Swedish Tracing Paper. Then, I traced my pattern onto some cheap white cotton I had laying around. This will be used only for my muslin mock-up, which is super important for fitting my stays. There is nothing more uncomfortable than bad fitting stays or corsets.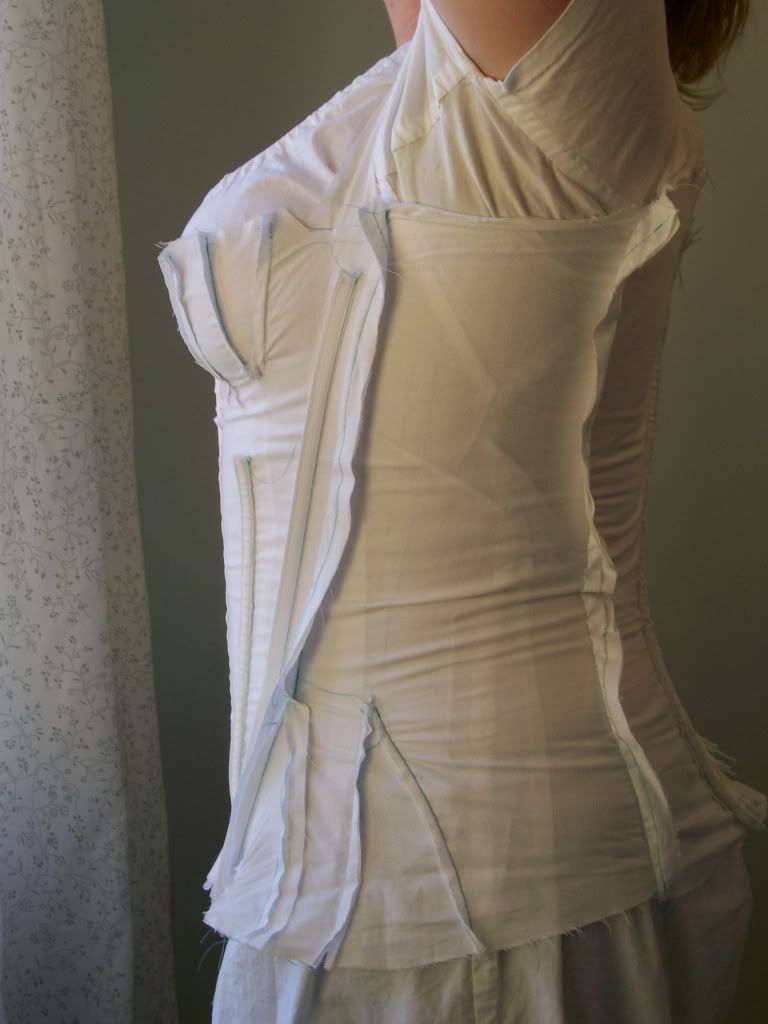 I basted together my fabric, and added temporary boning and lacing, as well as a busk...made from an old paint stick...for fitting purposes. Next, I tried on my mock-up....and with the help of my friend Natalie and the trusted experts from the Sense and Sensibility
forum
, my stays are fit to my body, and I am now ready to pick everything apart, use my mock-up for my pattern, and re-cut everything out of the fabric I will be permanently using for my stays. I plan on using cotton and linen. As the stays progress, I will keep you updated.